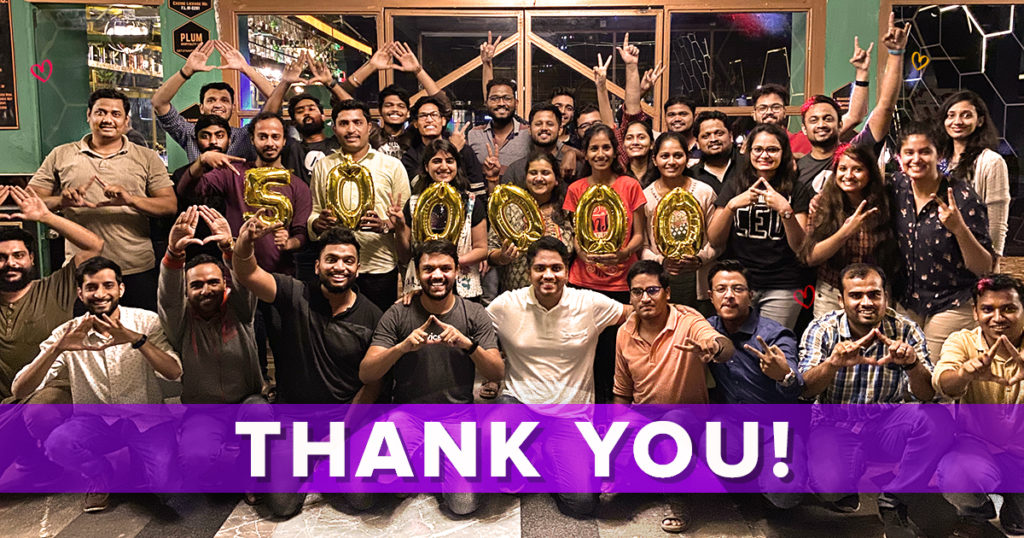 It only feels like yesterday, but it was almost 2.5 years ago.
We had just announced the launch of Astra sometimes in April 2017. Until then, we were like a lot of our current clients. We were a WordPress agency, and our team had built 100s of websites for our clients.
We knew we could improve the website-building process. There had to be a way to build a website faster and that can perform better.
The initial goal was to create it just for us to use it for our clients.
We just wanted to create a WordPress theme that was fast, light-weight, provided better performance, and provided more customizations.
Then, we somehow had this idea where we thought we should package it as a WordPress theme, and others in the WordPress community might use it.
So, we launched Astra for more than two years ago.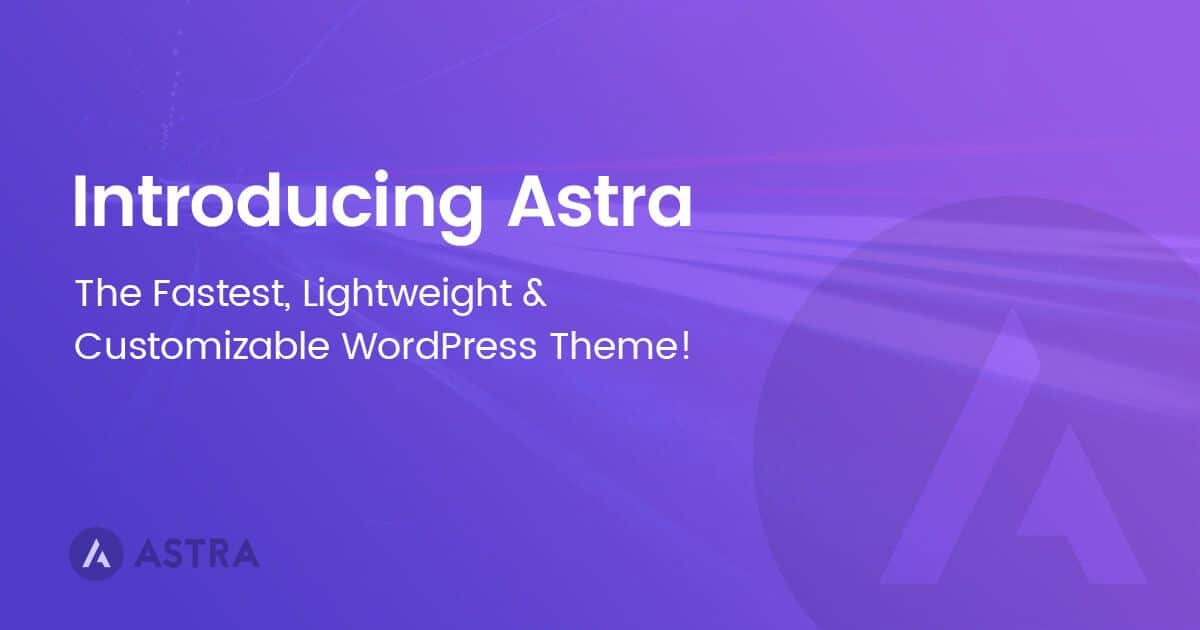 To our surprise – things took off!!
The reception from the WordPress community has been tremendous.
Fast-forward to today, almost 2.5 years later – we just surpassed 500,000+ active installs today in October 2019.
That's a huge milestone for myself and the entire team here at Astra.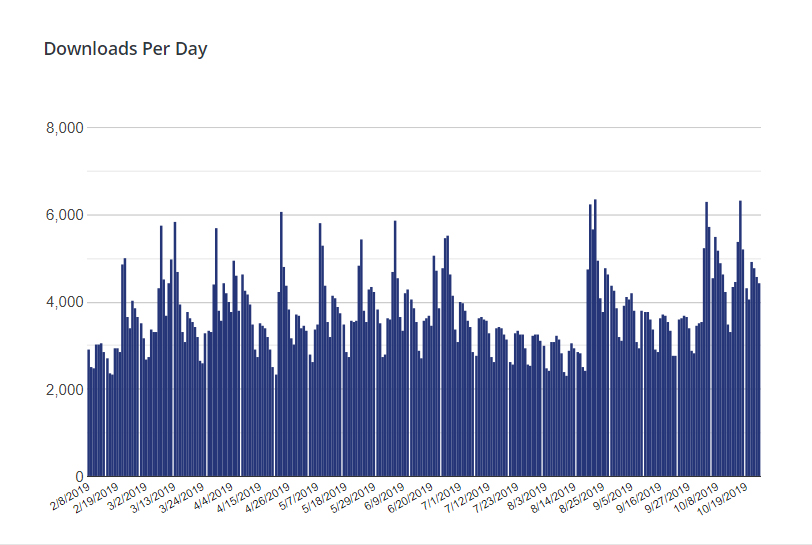 Here's what makes us even more excited and proud.
The last milestone we celebrated was 400,000+ installs. And it took us less than 100 days to hit the 500,000+ active installs milestone.
Ok, like you – we here are all developers and engineers – let me be more precise 🙂
It took us 78 days to go over from 400K to 500K installs.
So, that means 1282 new websites start using Astra every day. That's almost a new website every minute (almost)! ?
It's not only the installs that make us proud but also the raving reviews.
Till-date we have received over 2700+ five-star reviews.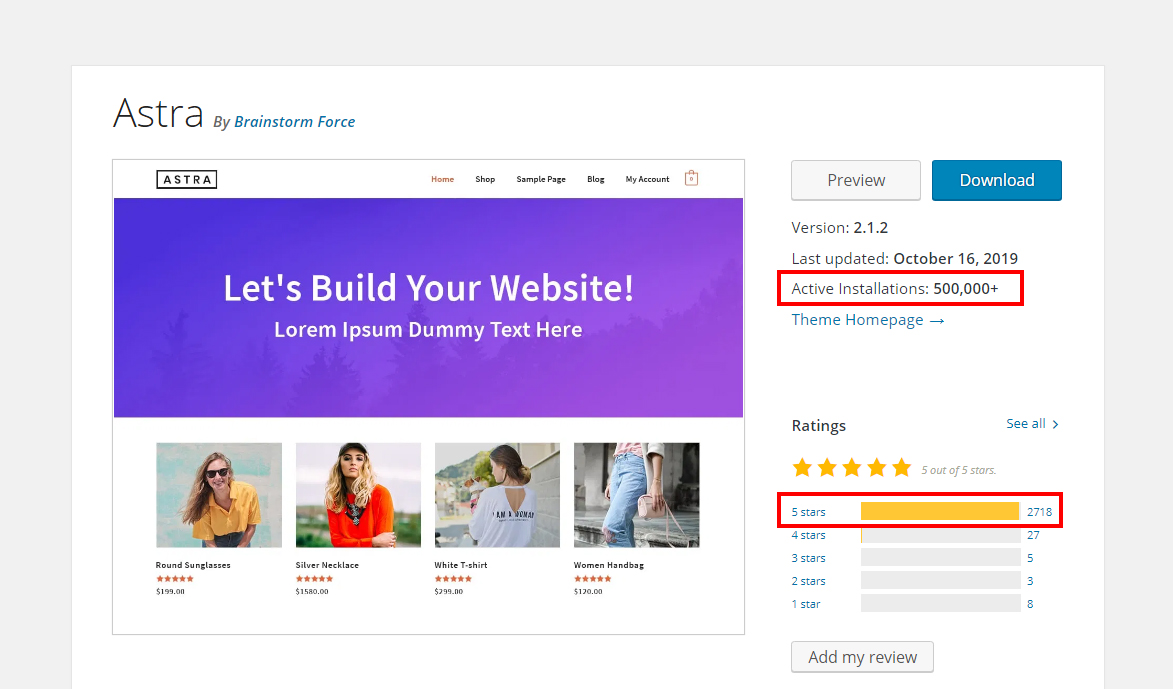 I thought I should share this quote from William A. Foster.
It is very timely for this announcement, and it's also describers our core-DNA here at Astra – continuos never-ending improvement.
"Quality is never an accident; it is always the result of high intention, sincere effort, intelligent direction, and skillful execution; it represents the wise choice of many alternatives."

– William A. Foster
We are truly grateful to all the Astra users, partners, friends like you, and everyone who contributed in every possible way.
Thanks for sticking with us and being an integral part of our journey so far.
You have helped us this reach this fantastic milestone.
Thanks again, it wouldn't have been possible without you! 🙂
And we are not stopping here. I know you don't expect that from us, right?
We recently just launched Astra 2.1 to make your websites faster, and also reduce the time it takes to build your websites.
We are very close to launching Starter Templates 2.0 in the next few days.
Stay tuned for that – it will be a game-changer.
Here's how you can keep up-to-date with what's happening in the Astra Community:
Subscribe to our newsletter for weekly updates.
Head over to Facebook and join our thriving community, where you can interact with other WordPress mavens just like you.
Cheers! ?