Woohoo!!! We did it… ?
We've reached 800,000+ active installs! ✨
Yes, this time it is 100,000+ installs in less than 45 days!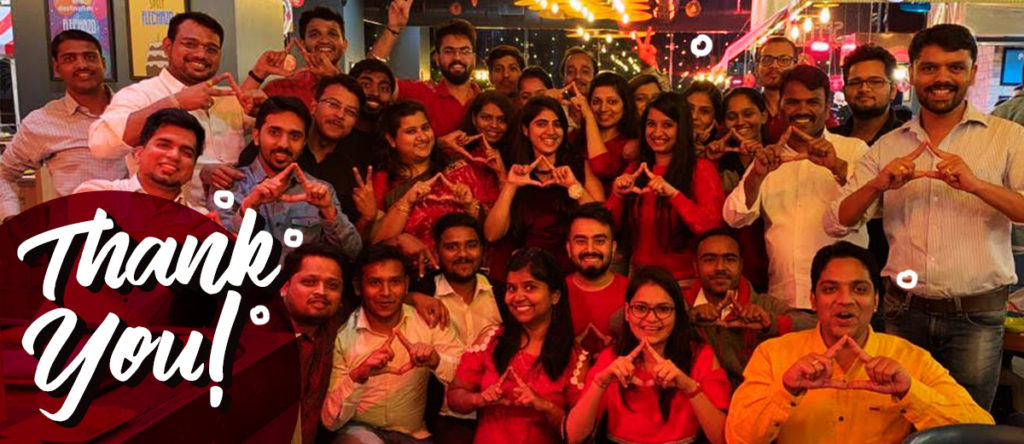 We didn't see that coming! While we were busy working on updates and ideas to keep you occupied, here's what just came and surprised all of us.
We are thrilled to see Astra grow faster than ever!?
What's more?
Astra continues to reign as the most popular theme on the WordPress repository and is the highest rated theme of all time with over 3500+ five stars for it.
Needless to say, Astra is the most reliable and loved theme on the repository. And, we are proud to have made it.
Don't find customers for your products, find products for your customers.

Seth Godin
And, that's what we aim at doing here. Learn the needs of our customers and work on features that'll be really useful for all of them.
It isn't just the numbers we are proud of. It is the feeling of being loved for what you do. This encourages us to put in continuous efforts for never-ending improvement.
We can't thank you enough for trusting us and showering all your love and support on Astra and the entire team here! ❤️
Special Offer! ?
As a token of our love and gratitude, we are back with our biggest discounts of the year!
We are giving 30% OFF on upgrades to the Agency Bundle for all of those who are waiting to upgrade.
This is a limited time offer and comes only during the Black Friday sale.
Have anything to say? Post it in the comments below, or just write to us!
Have a great day ahead and stay safe! 🙂