We're back with an amazing update for the Astra Pro plugin 🙂
This time, we are introducing a new add-on called Advanced Headers. What this does is essentially allows you create really beautiful page & site headers. Here are some examples –


Let's see how this works:
Once you are on the "1.0.0-beta.7" or greater version of the "Astra Pro" plugin, you should see a new add-on available.

If you enable it, you should see a new tab where you will be able to create new headers.

When you create a new header, you should see three main settings: "Page Header", "Site Header" and "Display Rules"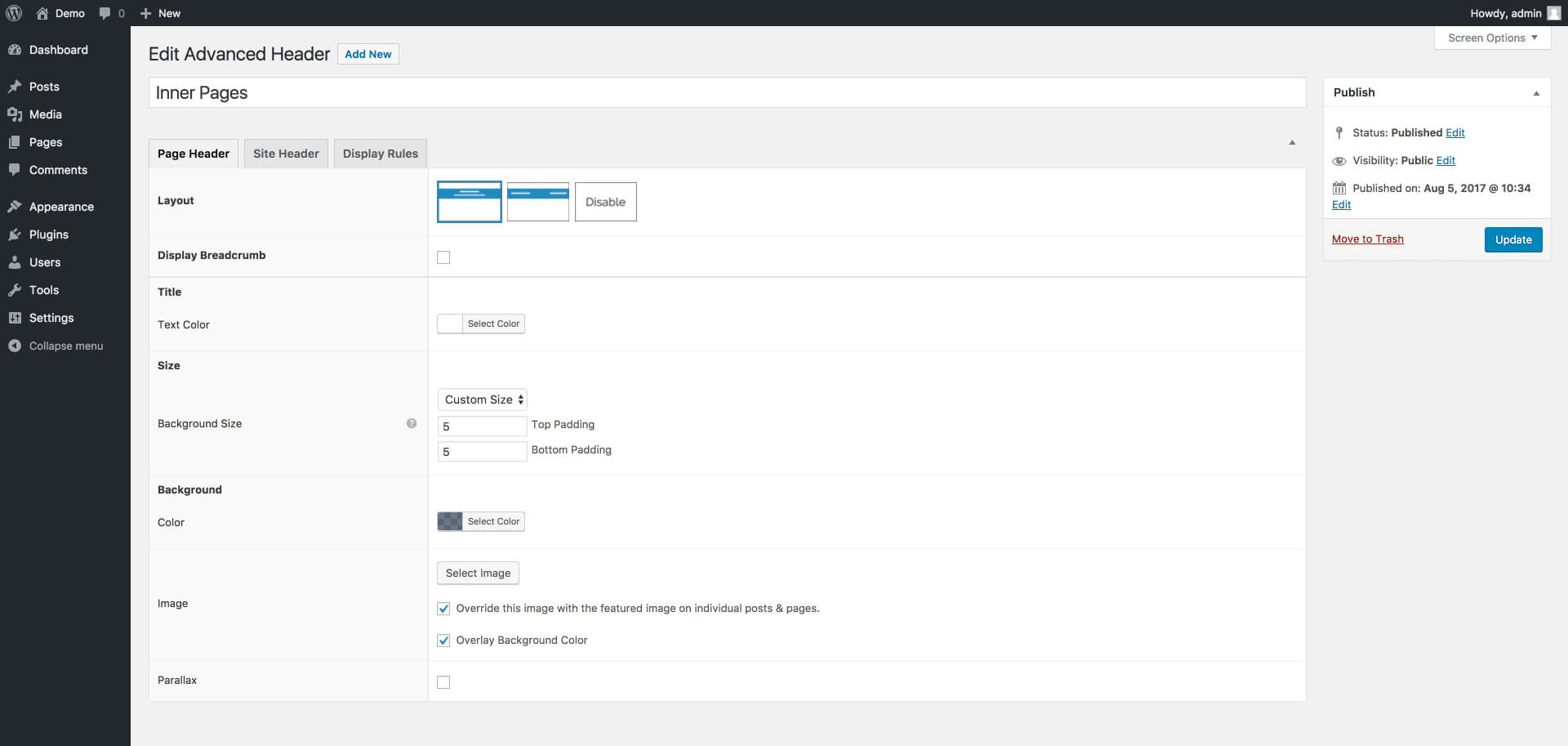 Site header is basically the global header of the site where we mostly keep the logo and main primary navigation of the website. And the Page Header is of a particular page where the title of the page, breadcrumb, etc is seen.

In the display rules, you can target the areas of your site where you want to particular header to take effect. If you're a Beaver Themer user, the settings will be familiar to you as we've used code just from that amazing plugin.

In this fashion, you can create different headers for your site and apply them on areas you want. Just to give you some hints, the Advanced Headers add-on will allow you just some of the following things:
Design Beautiful Transparent Headers
Have Different header for different areas on your site
Create Dark & Light color tones of the headers so you can use them flexibly on suitable pages.
Different navigation for different user roles
Add Parallax background image
Add SEO friendly breadcrumbs
Go ahead, try out this add-on and let us know how do you find it 🙂