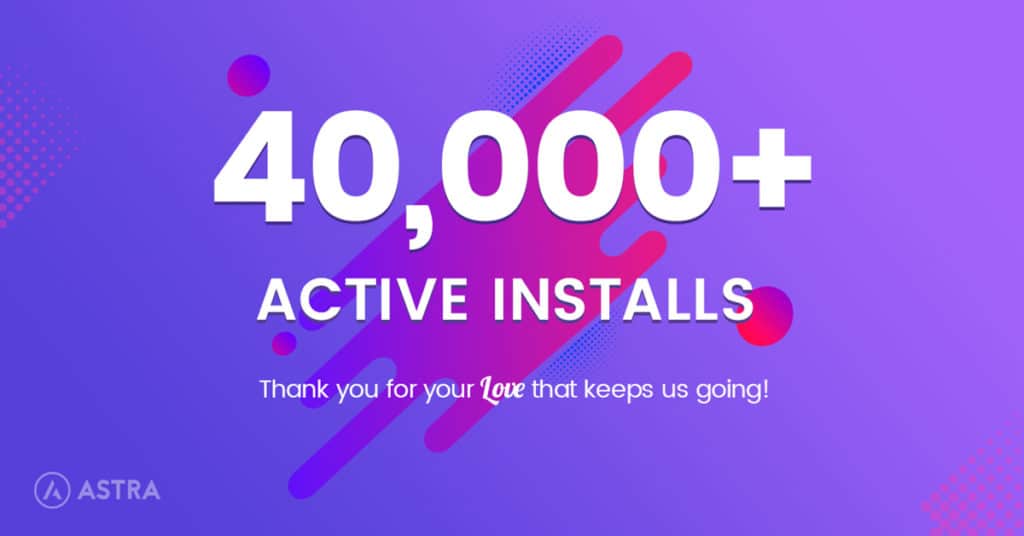 In just a few months, Astra has reached another milestone of being preferred by 40,000s of WordPress users from far and wide!
Just about 90 days ago, the count was 20,000 — which means 220+ websites are being launched with Astra everyday! Wow!!!
In case, if you have not tried Astra yet, download your free copy now. And if you are using Astra already, share some love by rating Astra on WordPress Repository.