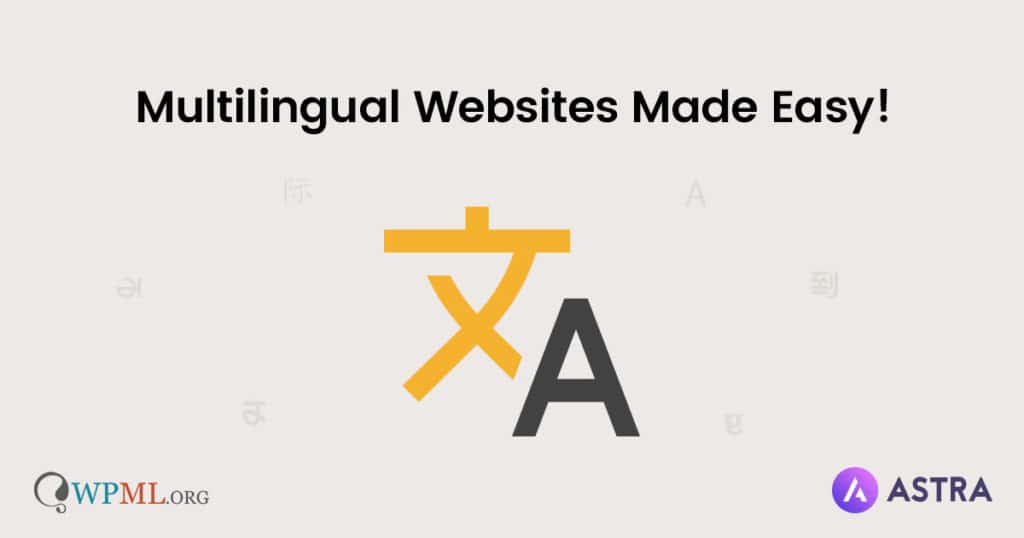 Good news if you're thinking of creating a multilingual website with Astra. We have been working with WPML team since the last few weeks and today, we are very happy to announce that Astra is fully compatible with WPML.
Read how you can create multilingual website with Astra and WPML »
WPML is one of the pioneers in the WordPress multilingual space and without doubt the best option. OnTheGoSystems, the company behind WPML has been developing for WordPress since 2007 and is a company of 40+ people.
Toolset is another popular product from OnTheGoSystems. And Astra is already one of the few themes that's compatible with Toolset.
We would like to thank OnTheGoSystems team for all the co-operation and support provided while the integration.
Cheers!