New:
All the linked images in a site will now be downloaded on the client server in WordPress media library. No more loading images from external URLs! This is a major improvement since imported sites will no more rely on our servers ?
Next, we have made it easy to preview how a website looks on small devices before importing: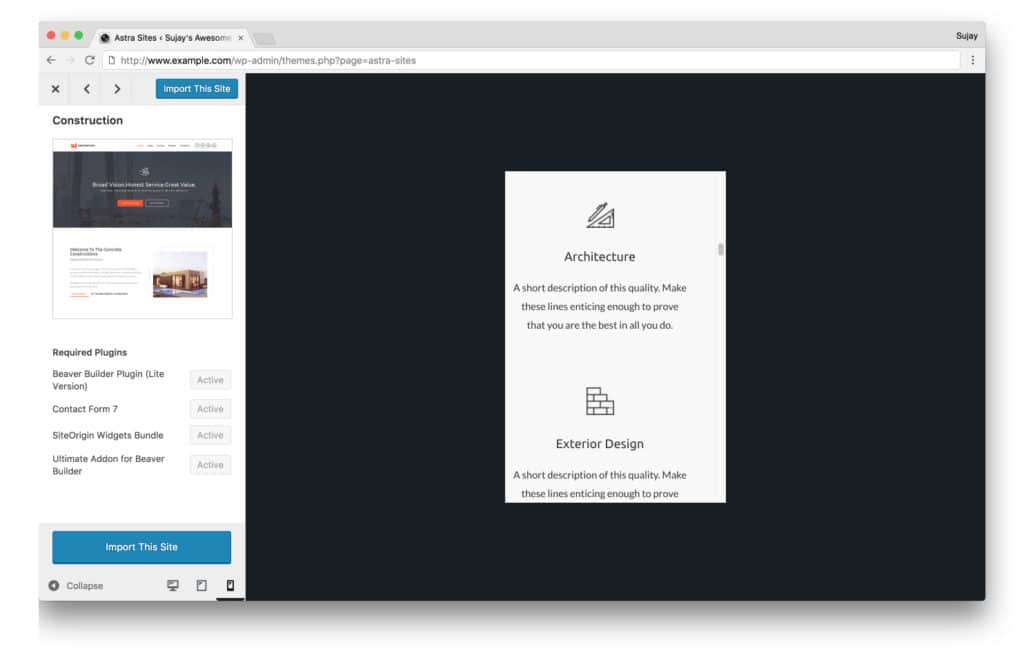 Besides these new changes, we've added a box to collect suggestions for new sites. If you have ideas, please feel free to let us know!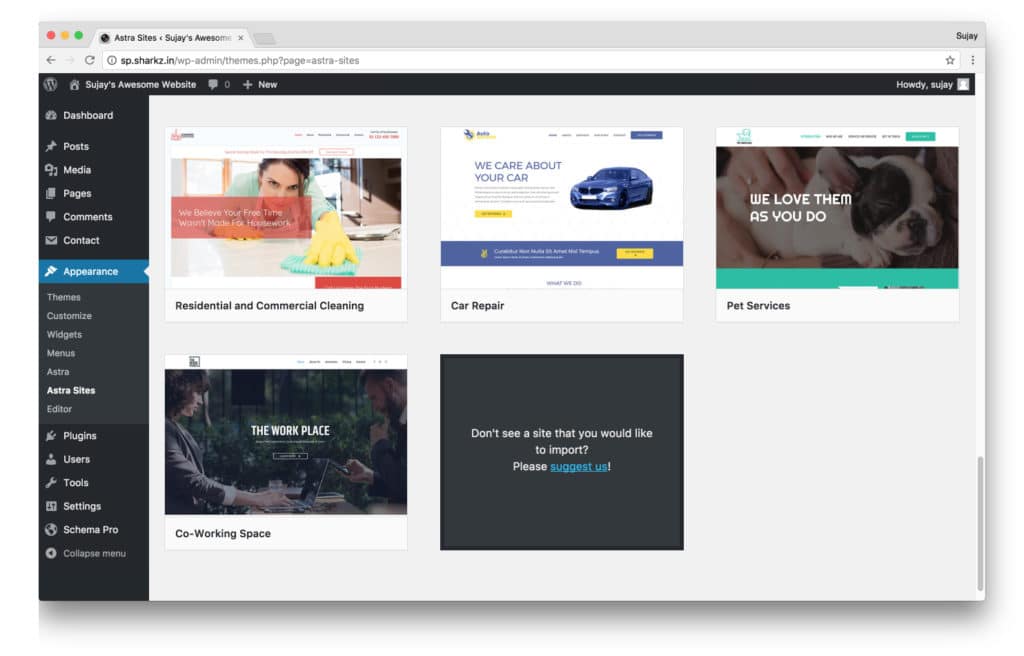 Other Improvements:
Now Search string will not be removed after switching the page builder.
Loading 15 sites instead of 6 Astra sites in the first load.
Removed LazyLoad which is not useful in admin back-end for showing Astra Sites.