Color options for Transparent Header are available with Astra Pro Colors & Background Addon.
Note:
If you are using Astra Header Footer builder available with Astra version 3.0 and above, refer to the document list here.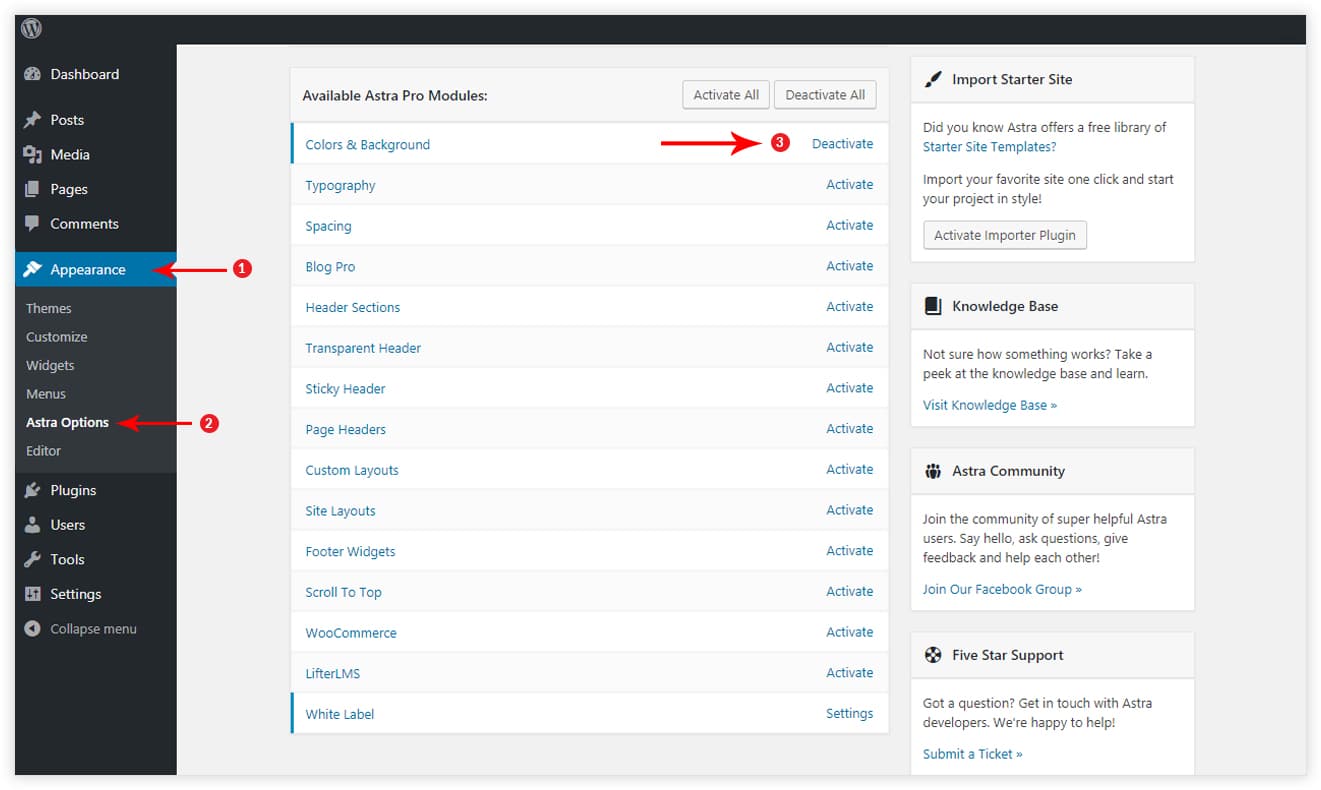 Activate the addon from Appearance > Astra Options > Colors & Background. After activating the module, you can find the settings under Appearance > Customize > Header > Transparent Header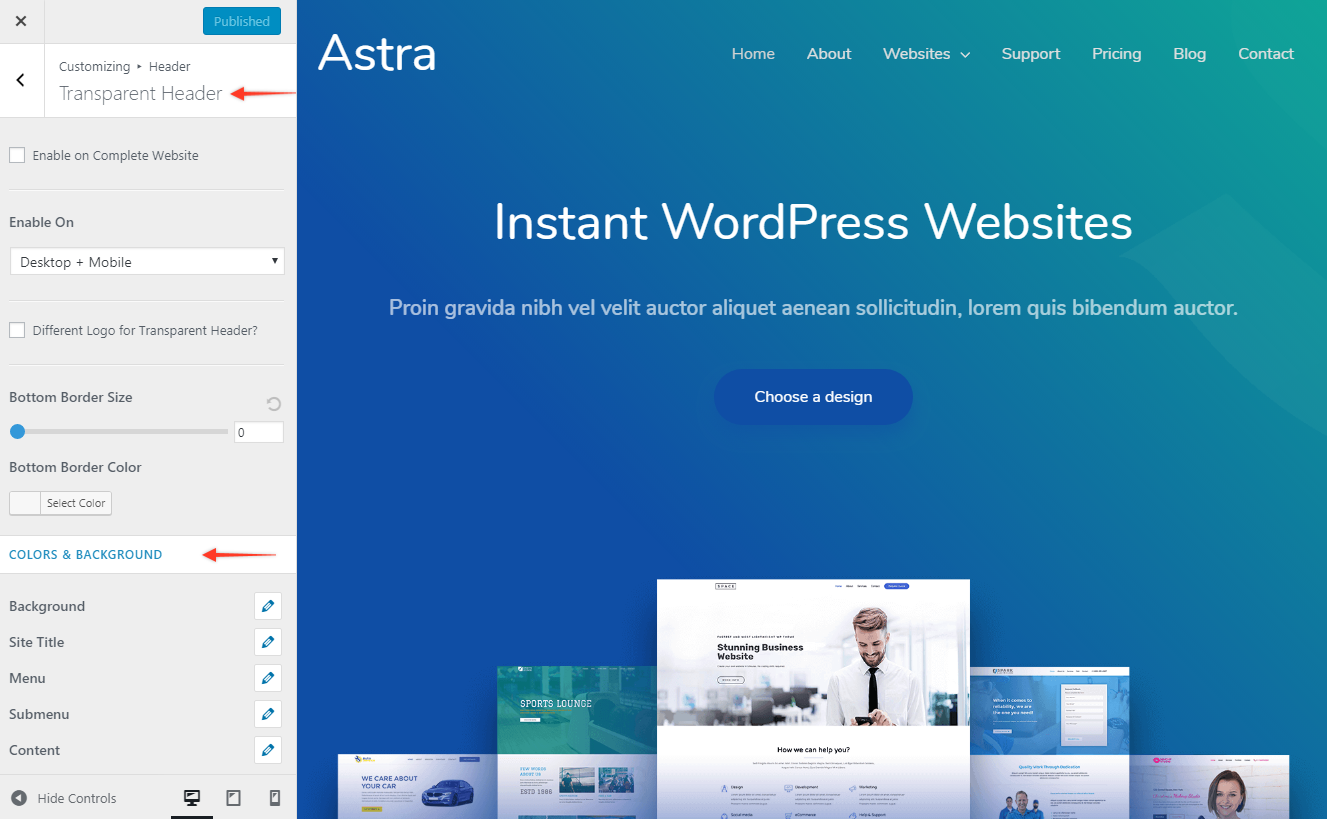 Below are the available options-
1. Background Overlay Color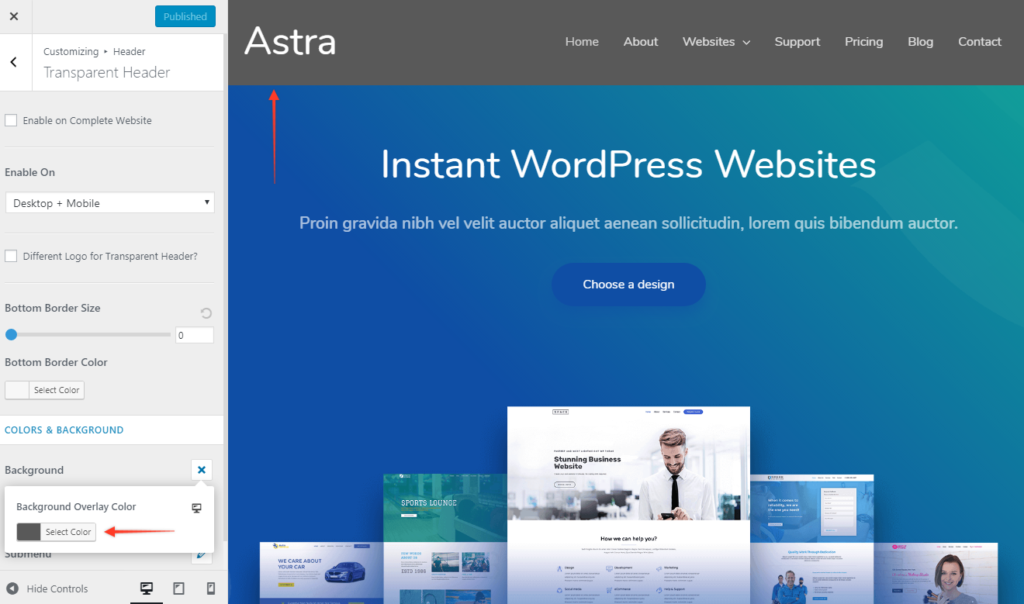 You can set an overlay background color for a transparent header.

2. Site Title Color, Site Title Hover Color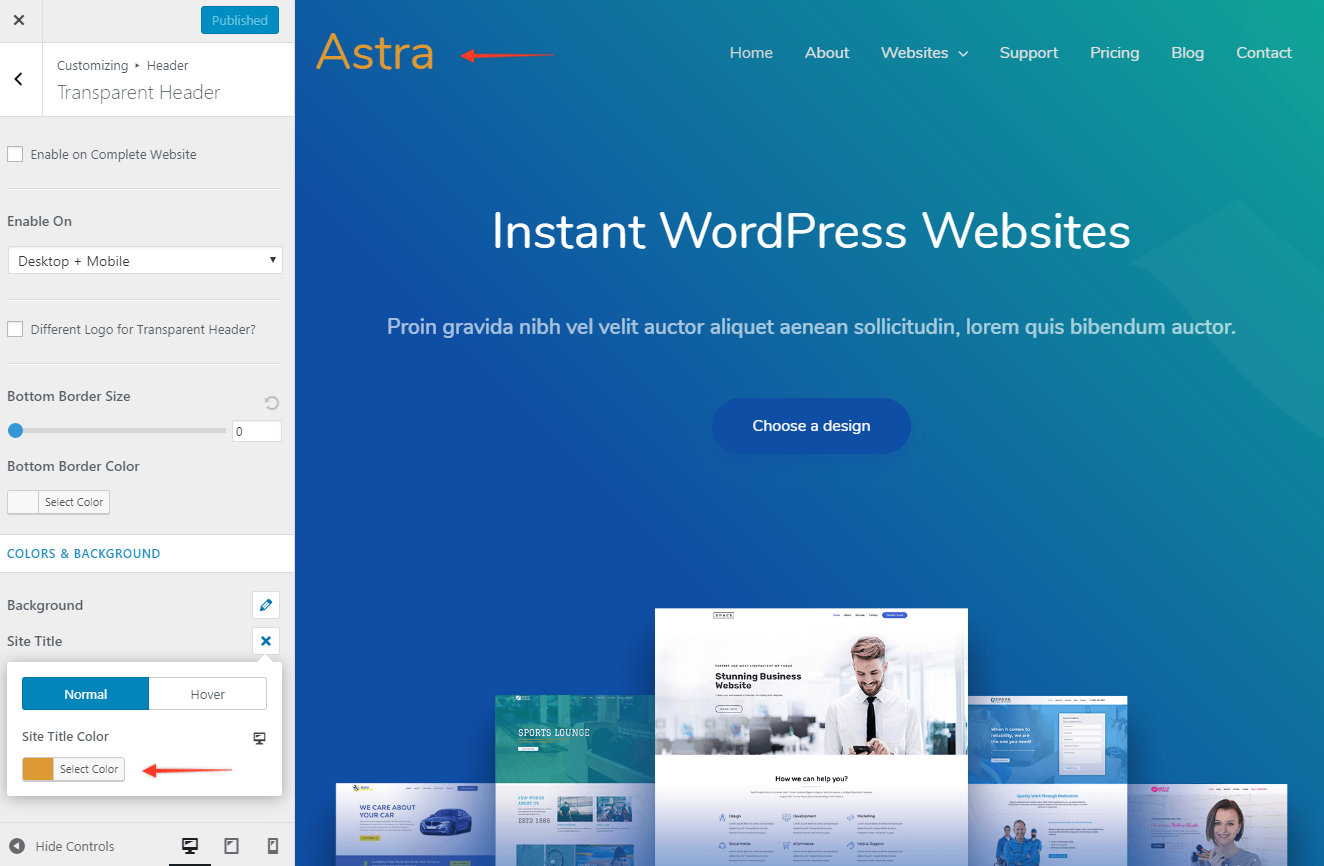 If you have enabled site title and site description from site identity tab, you can set its color on a transparent header. A color set will be applied to site title as well as to description.

3. Menu Background Color, Menu Link / Text Color, Menu Link Active / Hover Color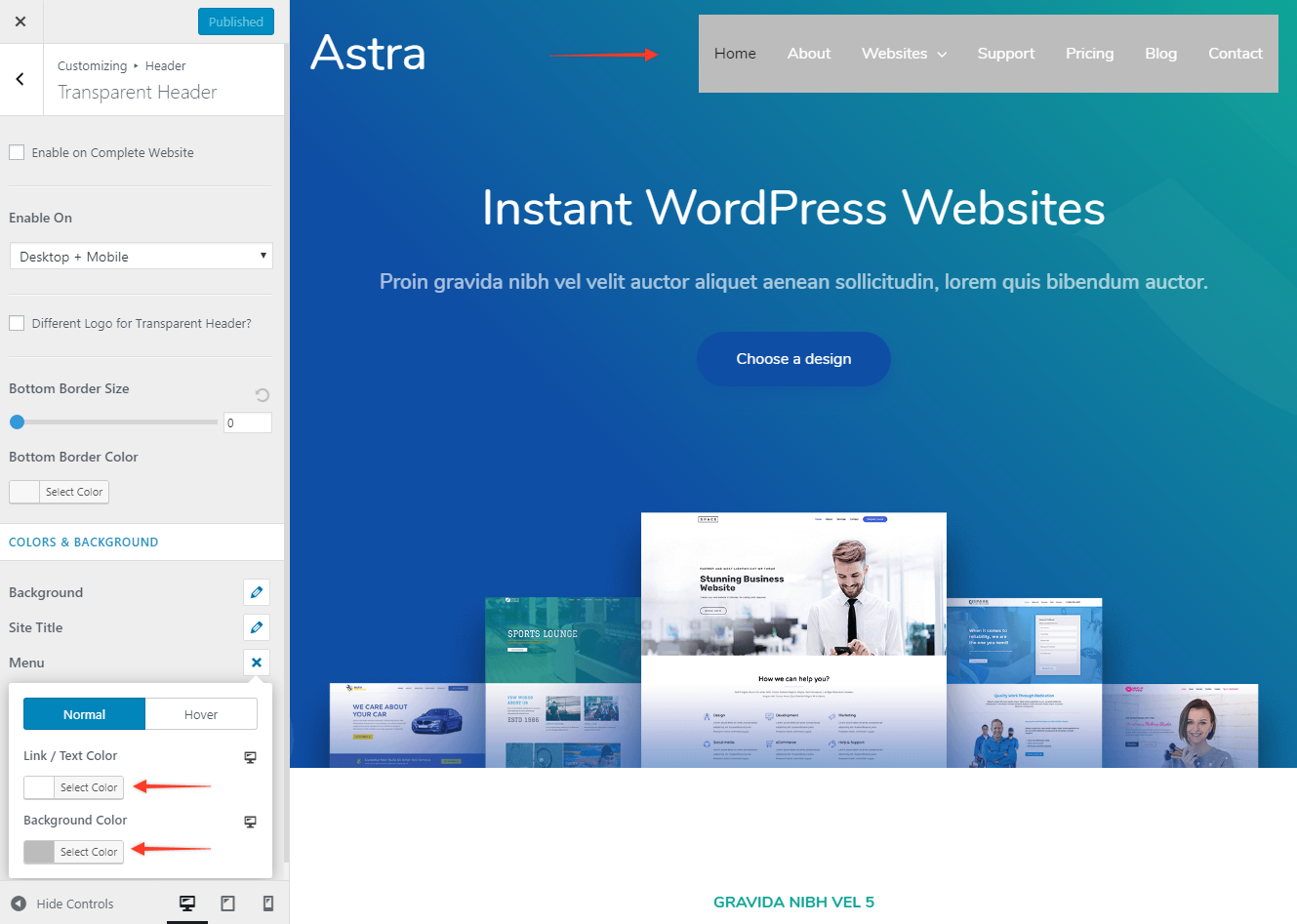 You can set colors for the primary menu with a transparent header.

---
Transparent Header with Header Sections Addon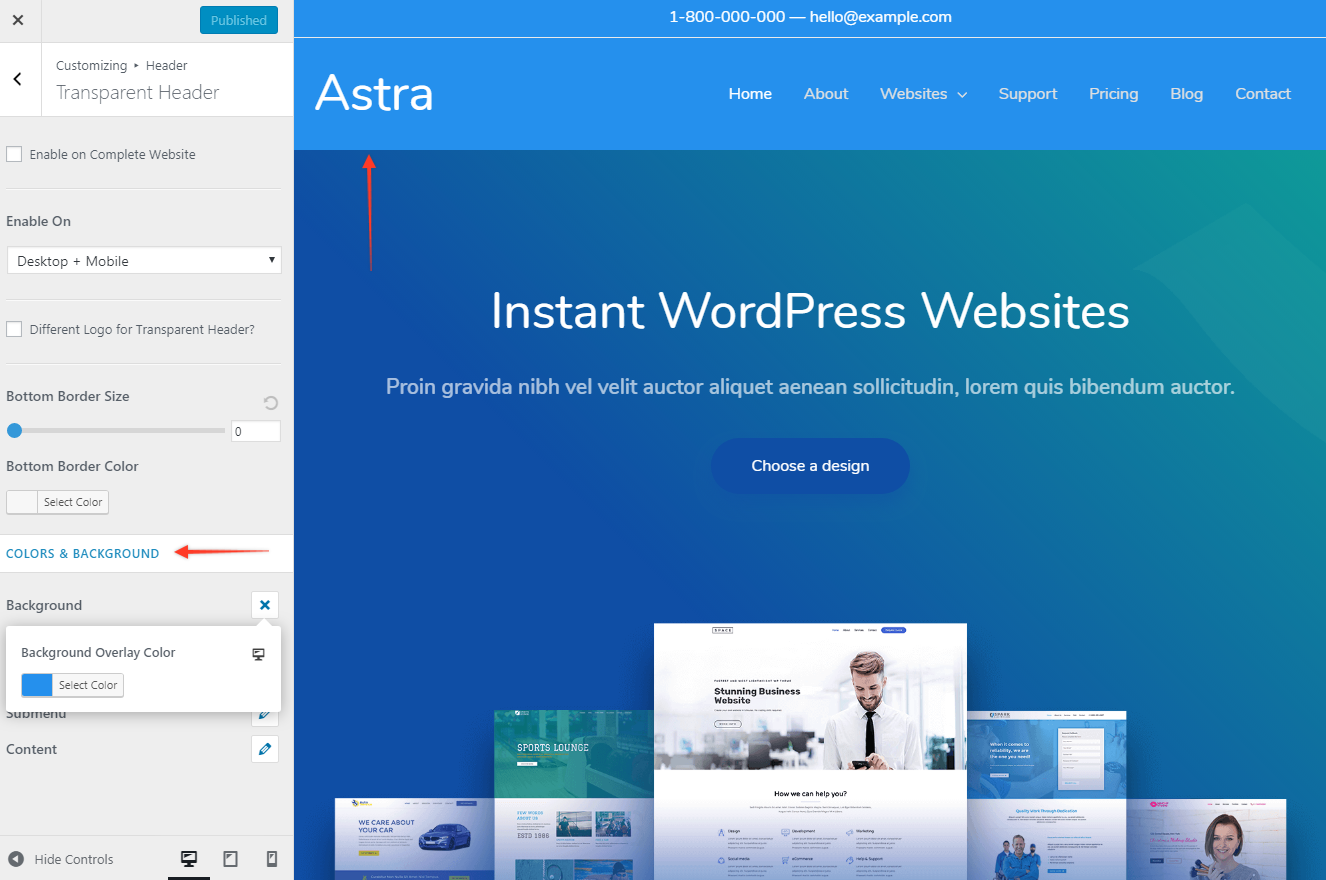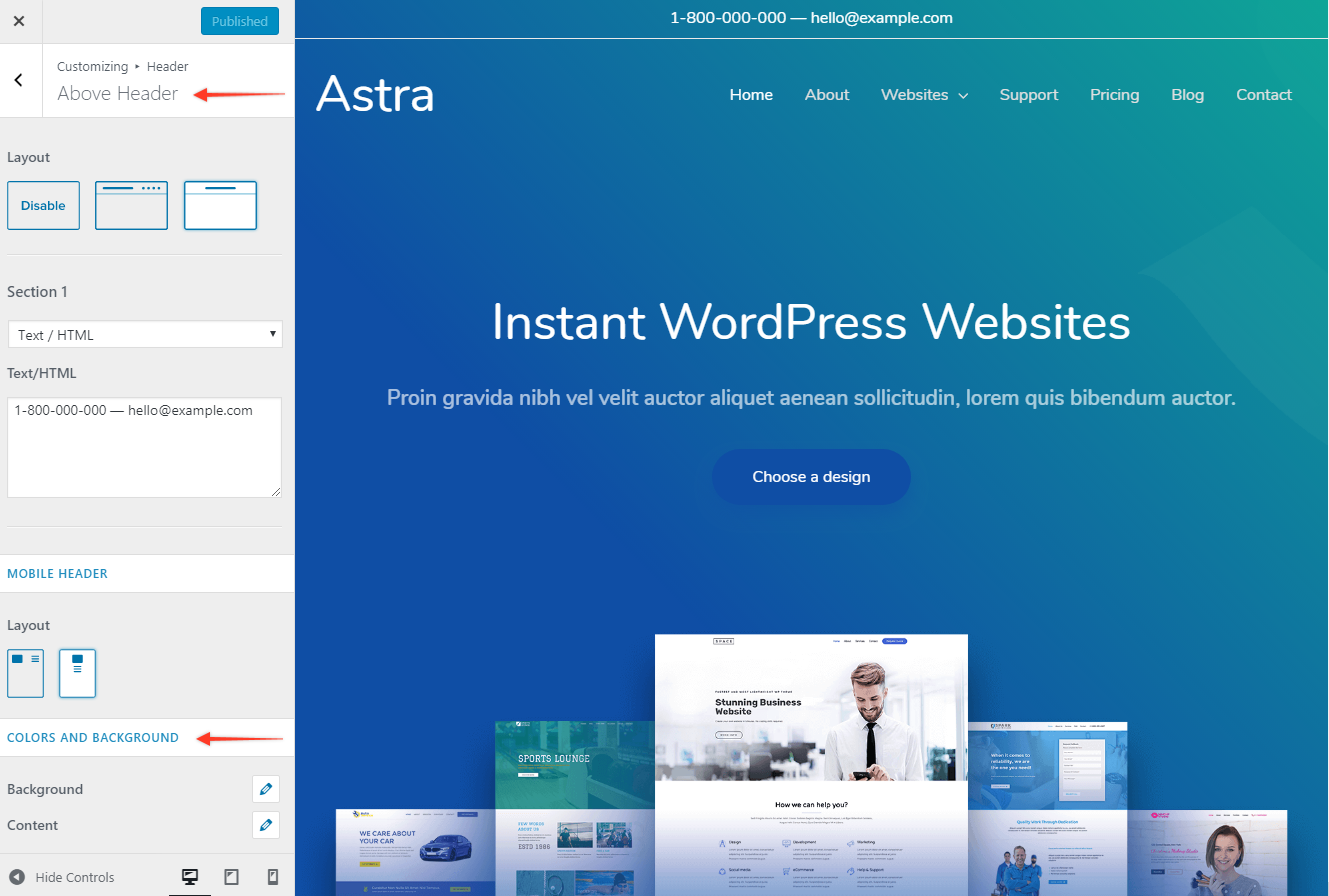 If you have activated Header Sections module from Astra Pro Settings and using Above/ Below Header sections then background overlay color set for the transparent header will be applied to above/below header section.
While content color will be applied from Above/ Below Header Color settings.

---
Transparent Header with Sticky Header
Sticky Header will inherit all color settings from a header and primary menu. Transparent Header color will not affect sticky header.