One of the reasons your Starter Templates import could fail is storing the XML file. To import the template content, WordPress needs to store an XML file in the /wp-content/ folder. In this case, you might see an error that says something like this:
The import process was interrupted due to the lack of file-system permissions from your host.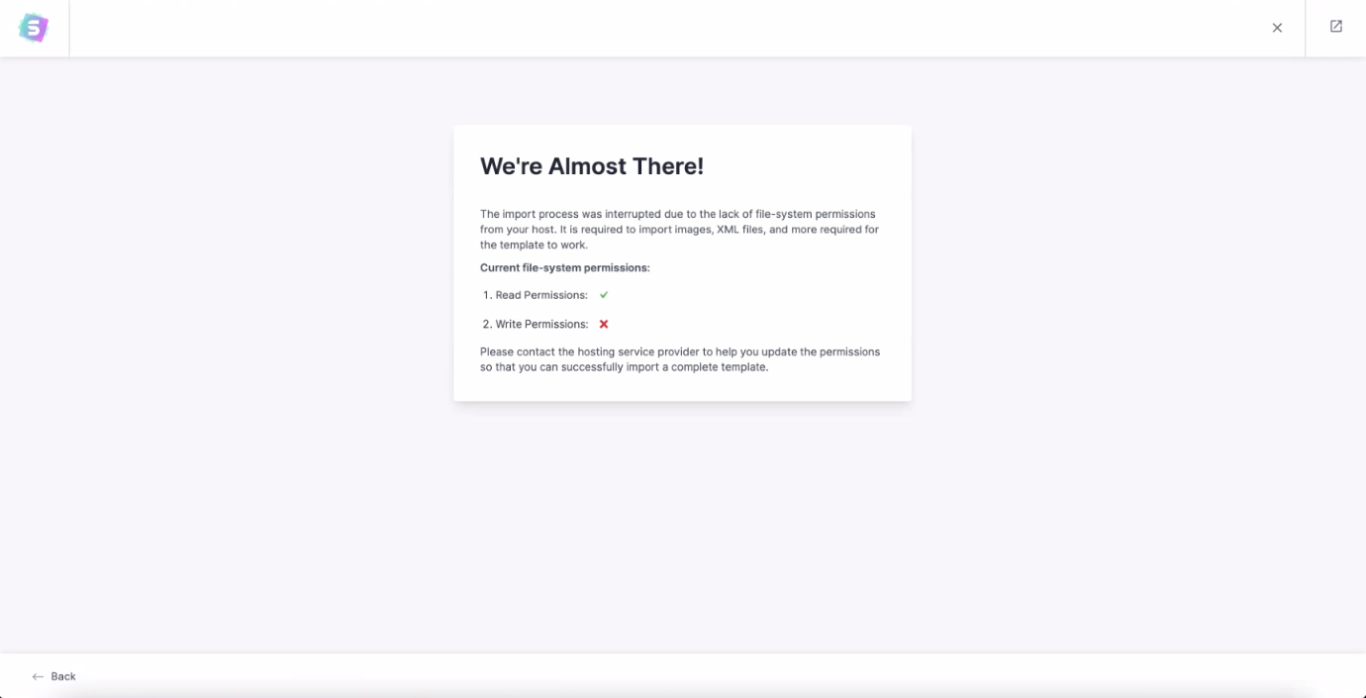 Also, you will see what file-system permissions are missing. For example, in the screenshot above, you will notice that "write permissions" are missing. You need both "Read" and "Write" permissions to import Starter Templates successfully.
Here, a possible reason could be that your host is offloading /wp-content/ folder to a third-party server. This means that the content is stored in some other place, for example, cloud storage. Thus, you will need to get in touch with your hosting provider. Accordingly, check if /wp-content/ folder offloading can be temporarily disabled with your host.
Since storing XML files is a requirement of WordPress itself, unfortunately, there is no workaround. Depending on your host, you might be able to change the file-system permissions yourself. Otherwise, if this is not possible or you are unsure how to do it, please contact your host.