While importing Starter Templates, does the popup says – "Disable Debug Mode". If yes, here's why and how you can clear it.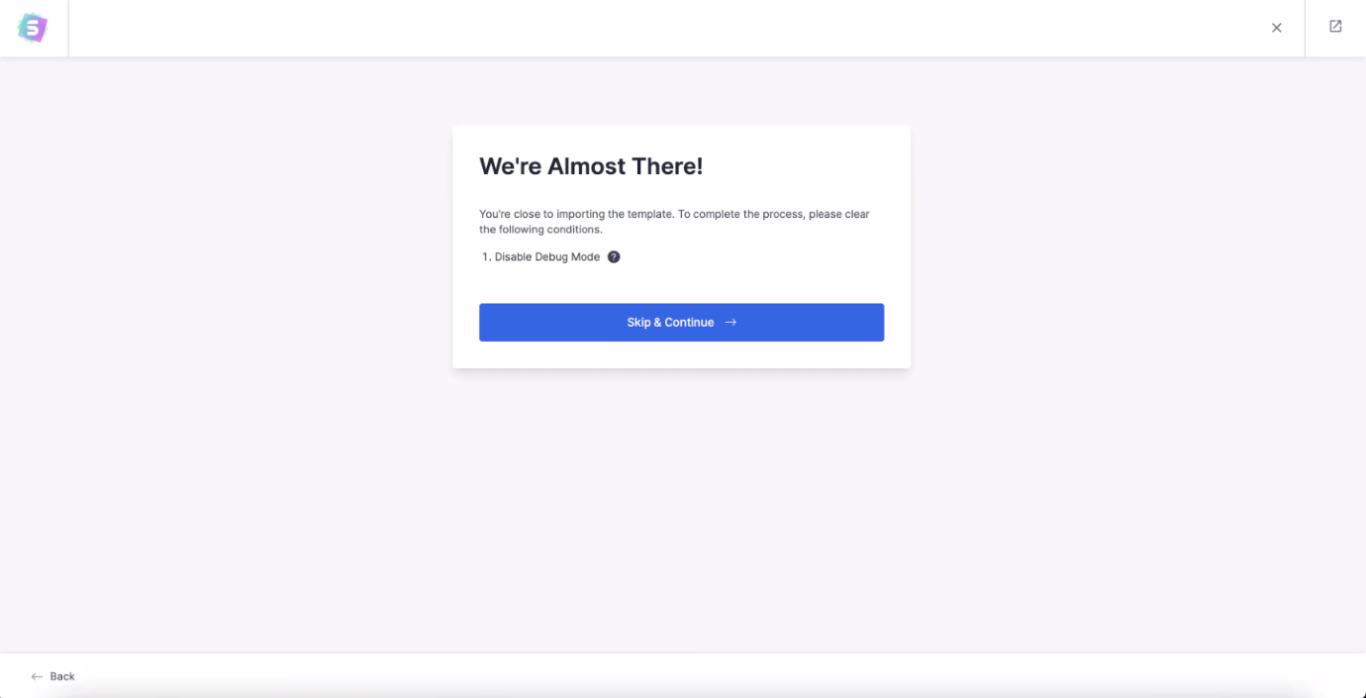 Why?
This notice pops up if you have WordPress debug mode enabled on your website. This mode helps to catch all errors, notices, and warnings on your website. This might interrupt the import process.
How To Do This?
You can clear this by simply disabling debug mode on your website. To disable it, just add the following line of code in the wp-config.php file. Please add this code before the "That's all, stop editing! Happy publishing" line:
define('WP_DEBUG', false);  
Save the file and refresh the Starter Templates interface on the frontend. Try importing the template again.