All customizer settings set with Astra can be exported and then imported into another site. In this way, you can move all layout, color& background, typography and other settings from one site to another.
You can do this with an external plugin Customizer Export/Import. Below are the quick steps about how to use this plugin –
Install this plugin on both sites. To install the plugin, navigate to Plugins > Add New, search for Customizer Export/Import. Install and activate it.
Navigate to Appearance > Customize > Export/Import.
Export the file from the first site.
Visit another site, open Appearance > Customize > Export/Import and choose above file to import.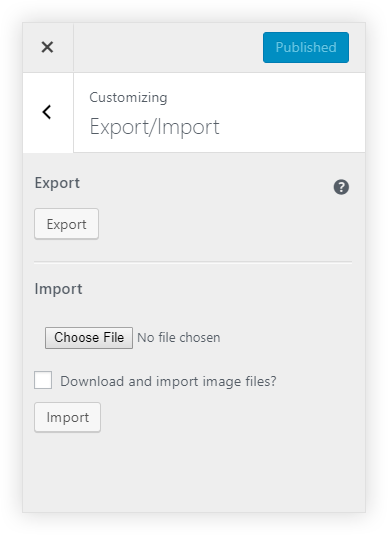 Note: If you have set any Page Meta settings, then customizer settings will not be applied. As the page meta settings have a higher priority than customizer settings. Read about page meta settings here.