You might have used Custom Menu Item option in Primary Header. It allows adding a custom menu item at the end of the primary menu.
If you select  Text / HTML as a custom menu item and insert required text or HTML code, you need to manually translate it.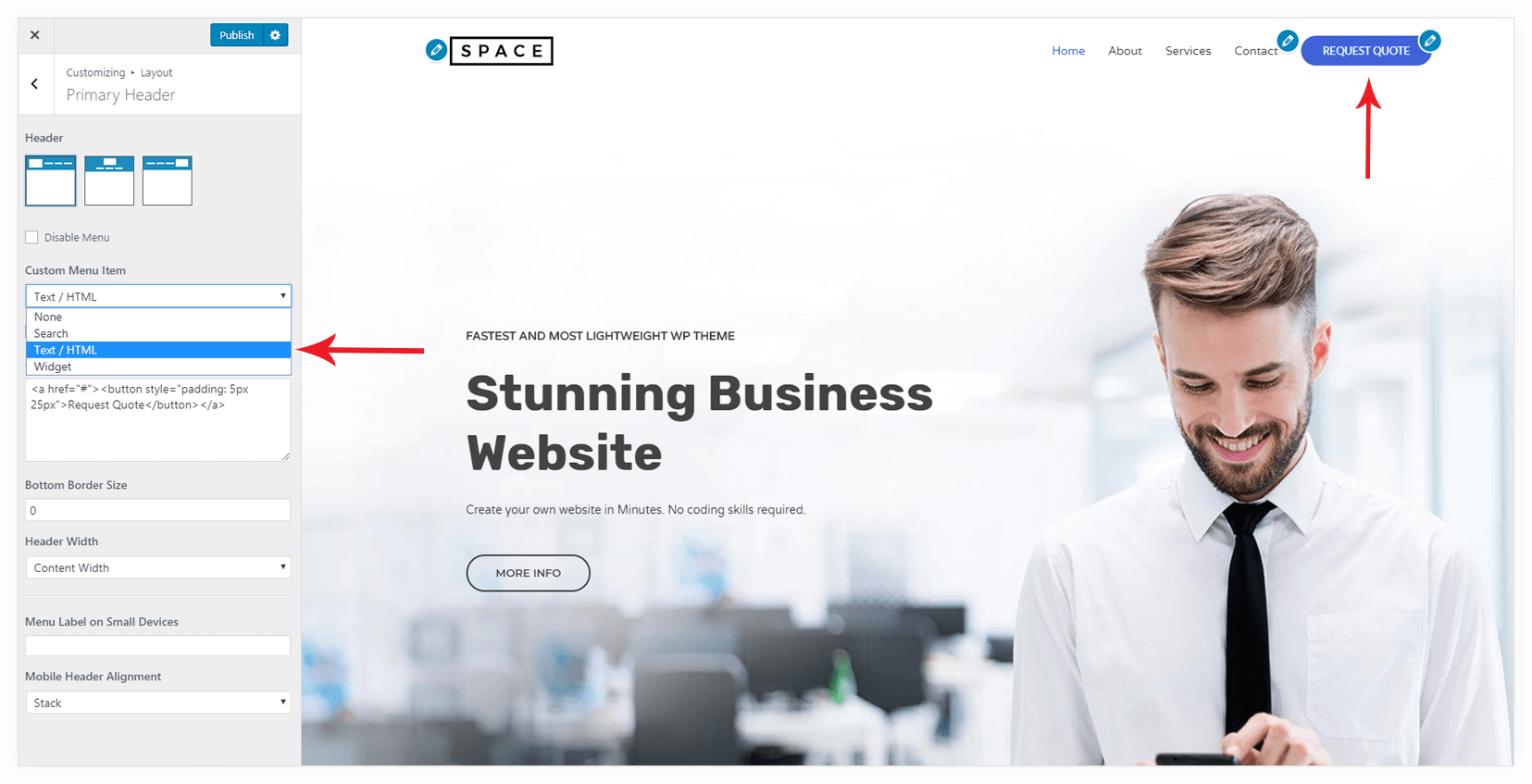 Here are the required steps –
1. From the WordPress dashboard, navigate to WPML -> String Translation page and click the Translate texts in admin screens option.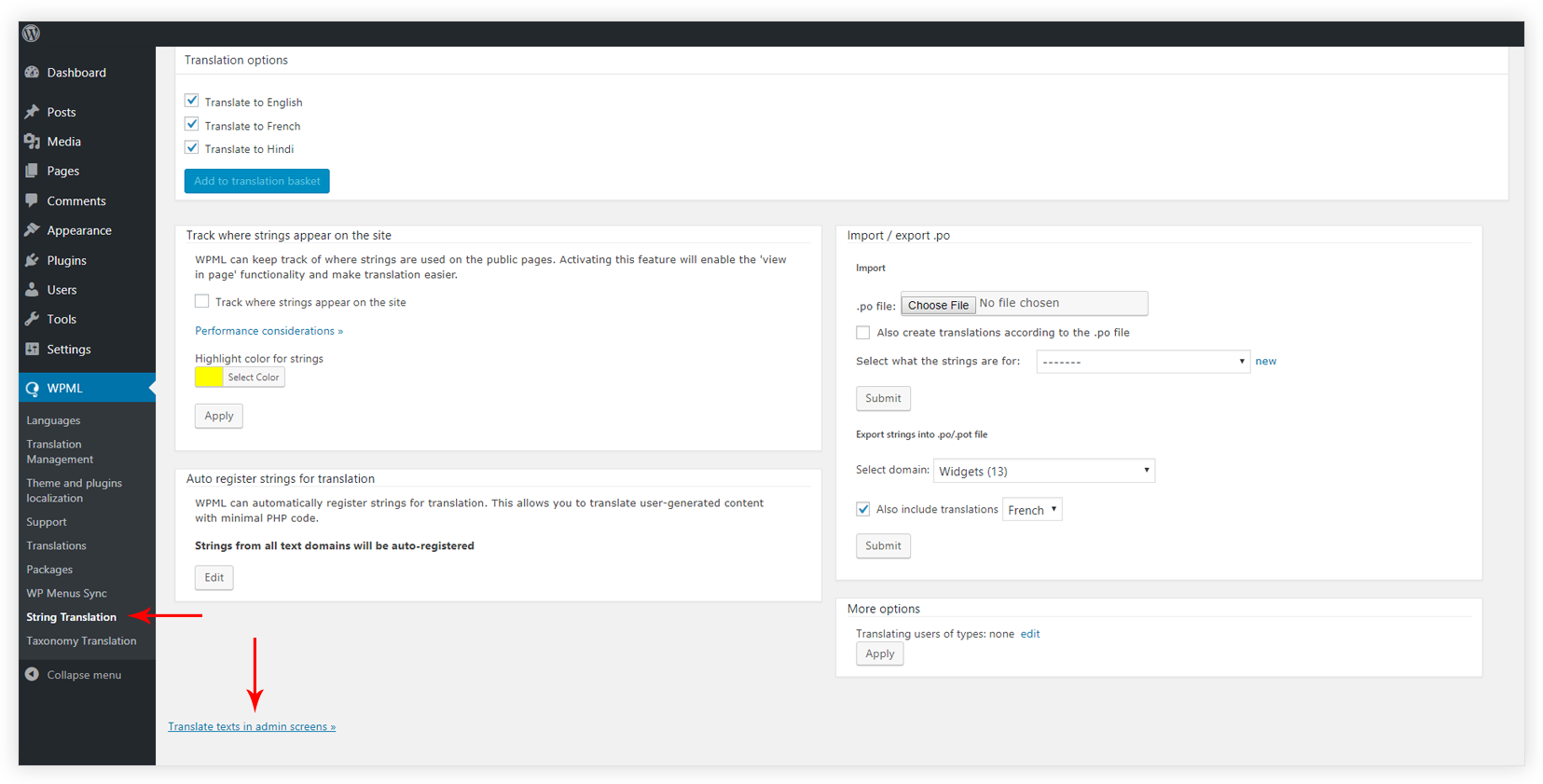 2. You need to make custom menu item translatable.
For that find the option astra-settings.
Opening it you will get options for font-size-body.
Select header-main-rt-section-html 
Apply the changes.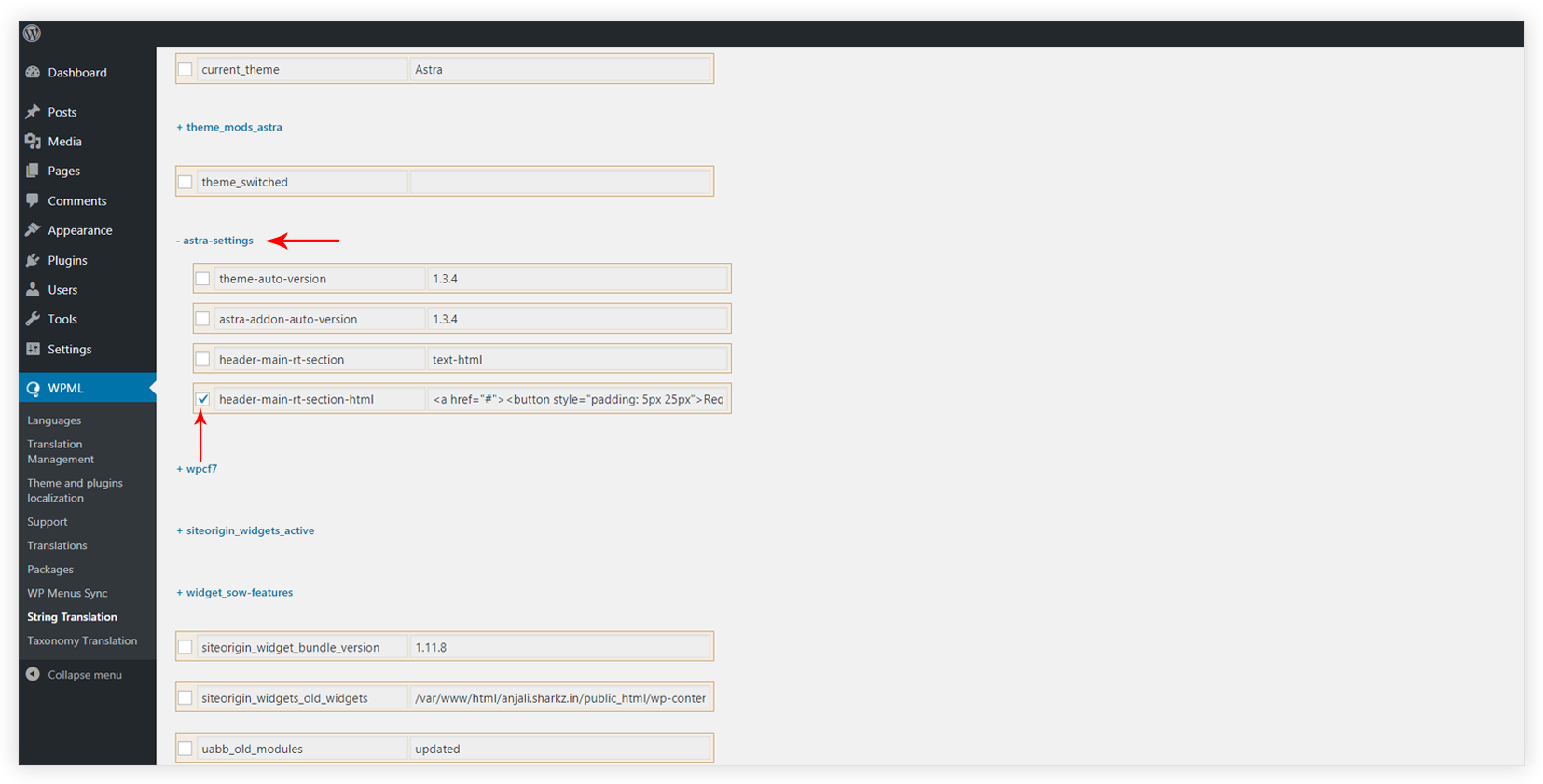 3. Navigate to WPML -> String Translation page.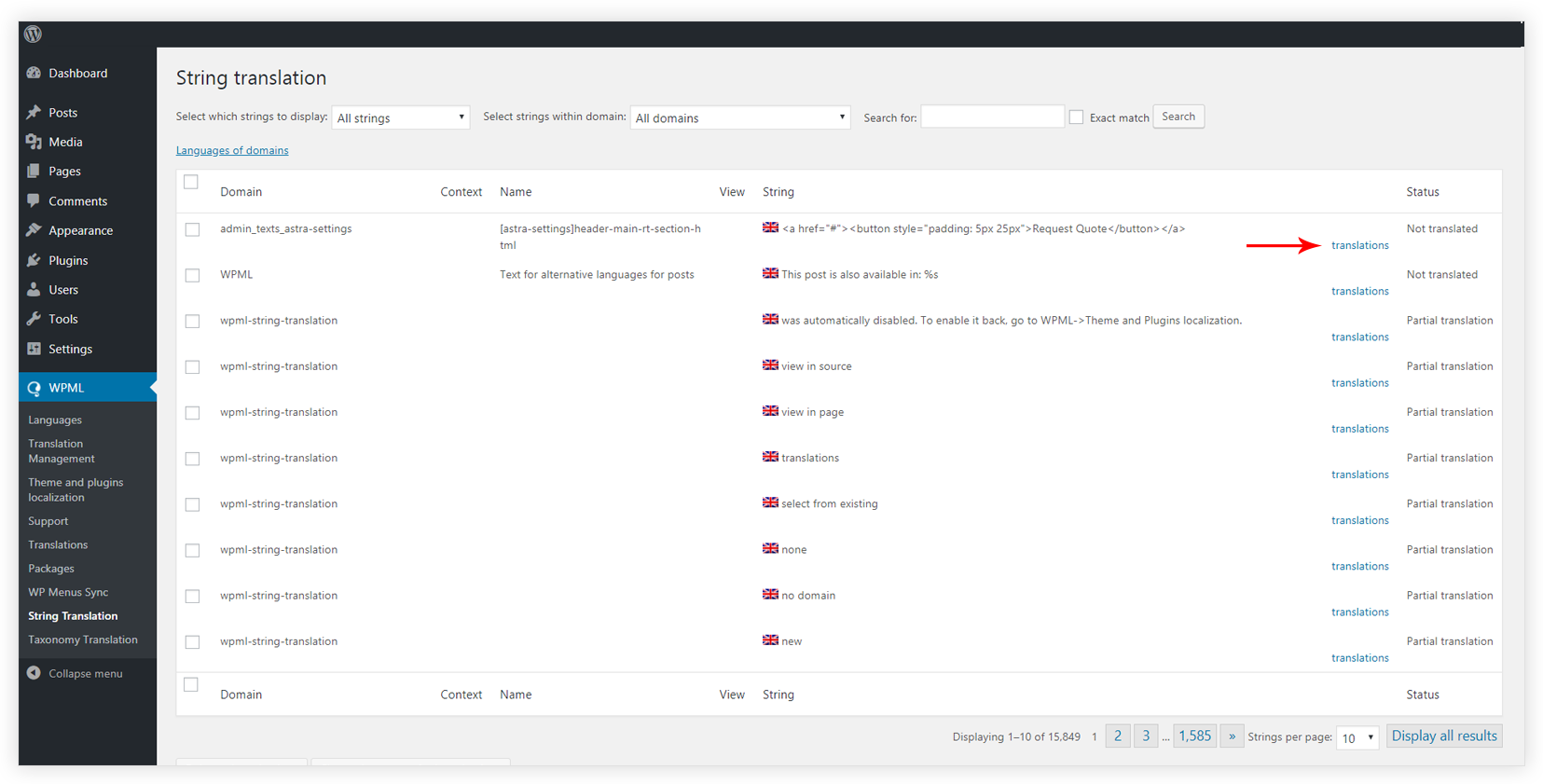 4. The string will appear at the top and you can translate it just like any other strings.