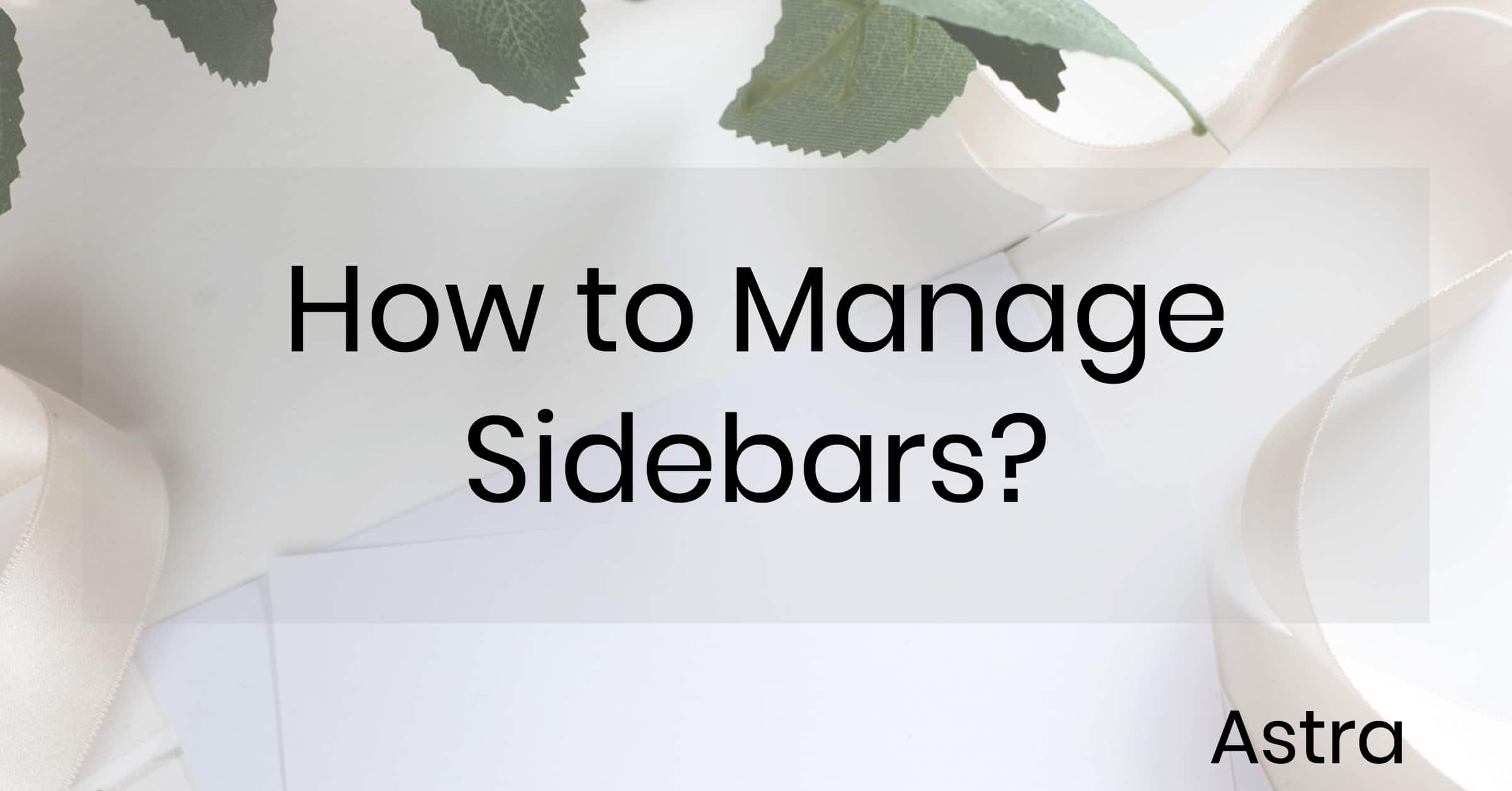 With Astra you get three Sidebar options; viz. the right sidebar, left sidebar and an option that disables the sidebar. You can manage Sidebars in two ways.
Globally for the site from Customizer
On particular Pages and Posts
Manage Sidebar globally in the customizer.
Once you go to the customizer, navigate to Layout and then Sidebar.
You will find a number of options there.
You can set a Default Sidebar position, which applies throughout your site. Furthermore, you can overwrite the default position you saw above for Pages, Blog Posts and Blog Post Archives. You can also manage the width of the sidebar there.
Managing sidebar for particular pages or posts
Astra also allows you to manage sidebars for a particular page or post through the meta settings.
P.S: If you are not able to see Astra Settings as shown above, you will need to enable this through screen options. Please refer this screenshot.