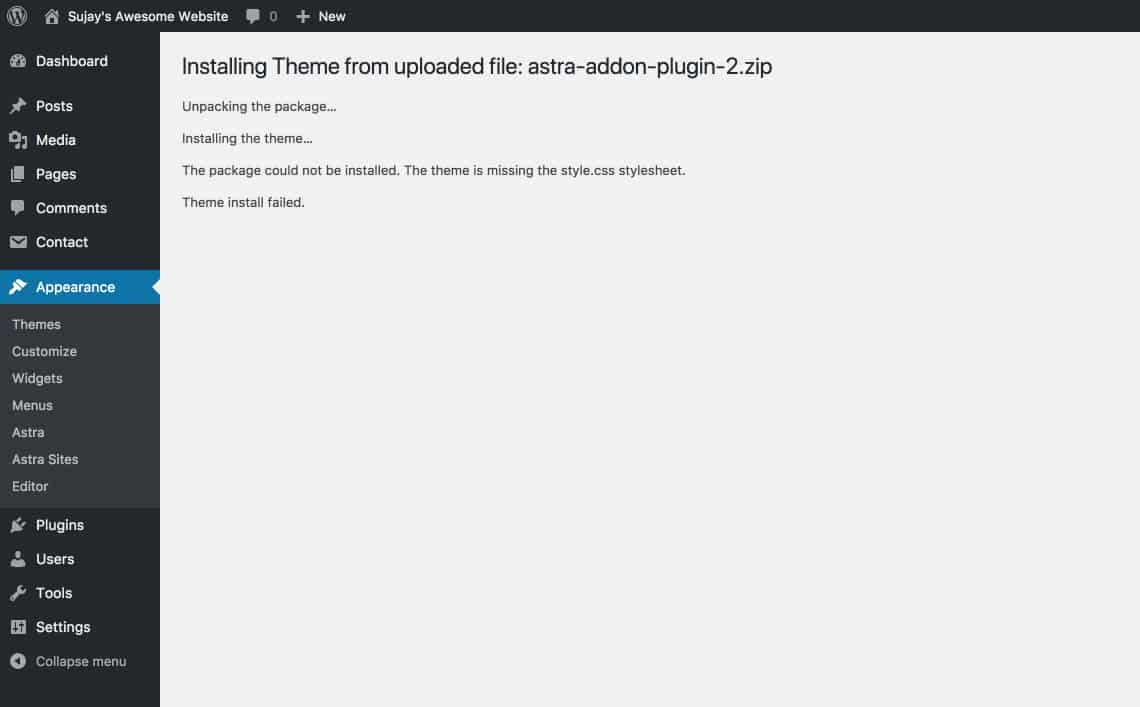 The package could not be installed. The theme is missing the style.css stylesheet.
Theme installation failed.
This error appears when users mistake Astra Pro Addon as a theme and try installing it like any WordPress theme. However, Astra Pro Addon is a plugin that extends the Astra theme and adds more features into it.
So to fix this error, install Astra Pro Addon as a plugin through the WordPress backend as described here.