While importing a site template or a single page template, you might observe a button that says – 'Not Valid License'. In this article lets see a possible reason for the notice and how this can be fixed.
As Premium Starter Templates need a license while importing, you will always see this notice with 'Premium' templates.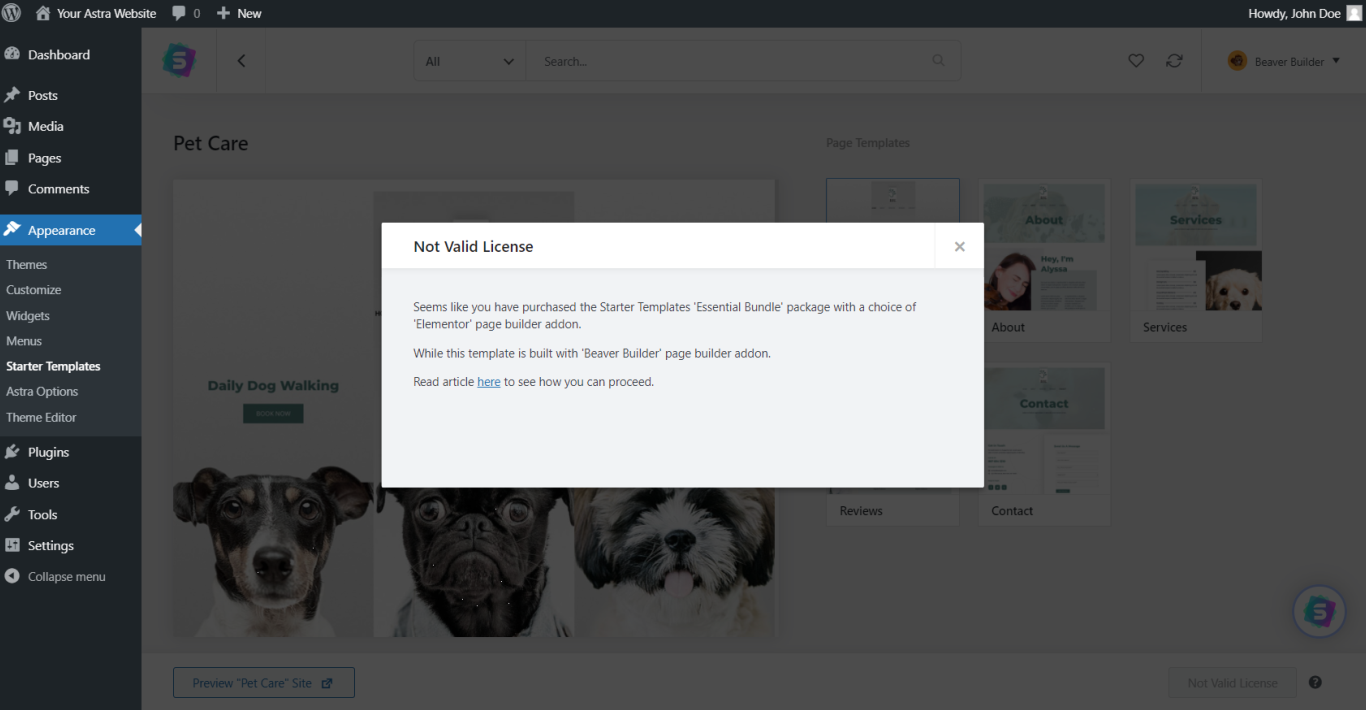 Why?
As you know starter templates with the 'Premium' tag are available with – Astra Essential Bundle and Growth Bundle.
When purchasing Astra Essential Bundle, you will have to choose one of the available page builder addons. Here, you have two options:
Ultimate Addons for Elementor
or
Ultimate Addons for Beaver Builder
In case you have purchased the Essential Bundle with a choice of 'Elementor' page builder addon but trying to import a starter template designed with Beaver Builder, you will see the 'Not Valid License' notice. That means you have a license for Elementor Agency templates while you are trying to import the Beaver Builder Premium template. OR vice versa.
How to Fix?
In case this is not intentional you can switch to the desired page builder and continue importing the Premium starter template.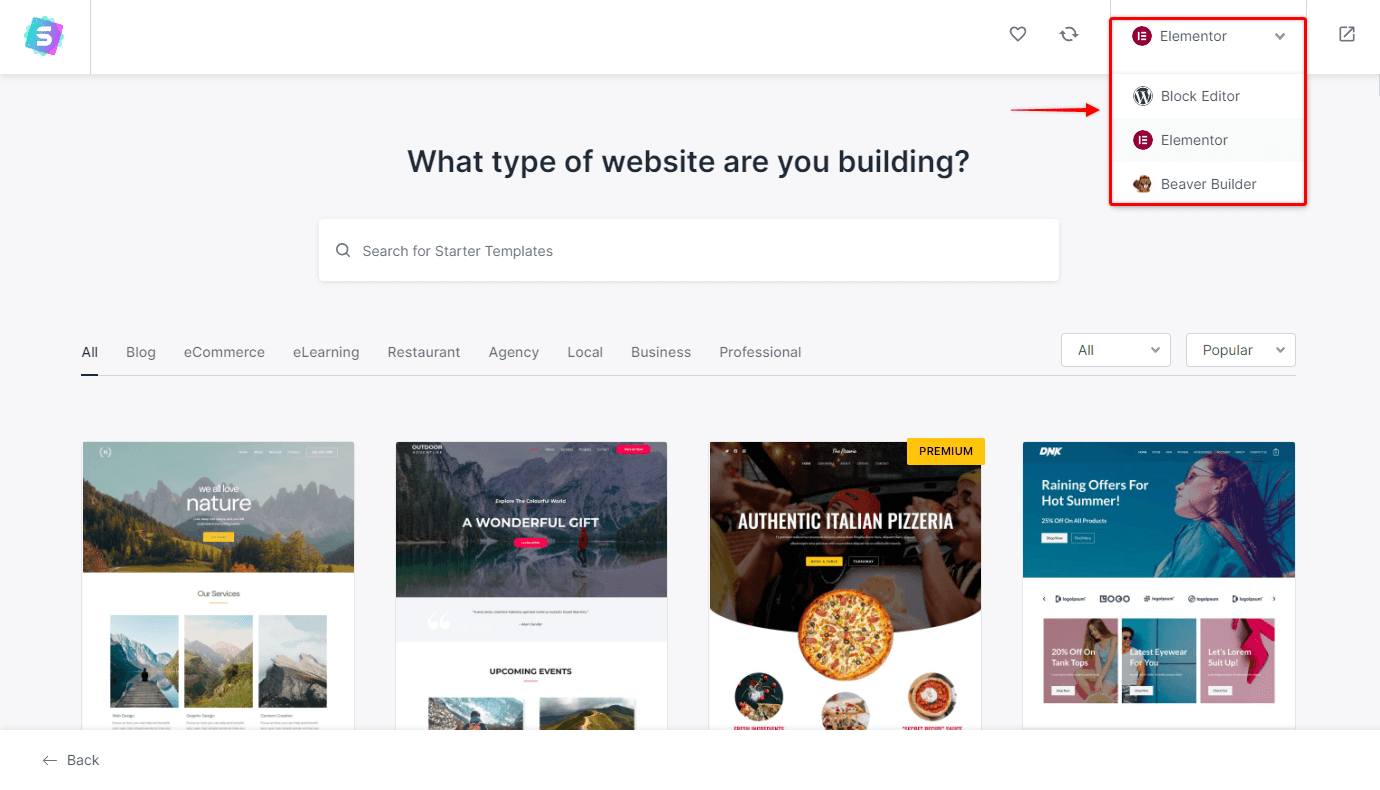 But if this is intentional and you want to import Premium template with another page builder (in the above case, with Beaver Builder) upgrade to Astra Growth Bundle. You can upgrade your current Essential Bundle to Astra Growth Bundle. For this, you will just need to pay a difference amount between both packages (read more here).
Astra Growth Bundle gives you access to all Premium templates including templates built with both Elementor and Beaver Builder.
In case of any query, get in touch with our support team from the link here.