Do you like the screenshot we've used for the Astra theme? It is actually a website that we've created using Astra theme, Beaver Builder and the Ultimate Addons for Beaver Builder. You can import this site on your website too!
You will need to install the Astra Sites plugin from the WordPress repository.
You can import the site by following the steps mentioned below.
1. Go to Plugins – > Add New plugin -> Search for "Astra Sites"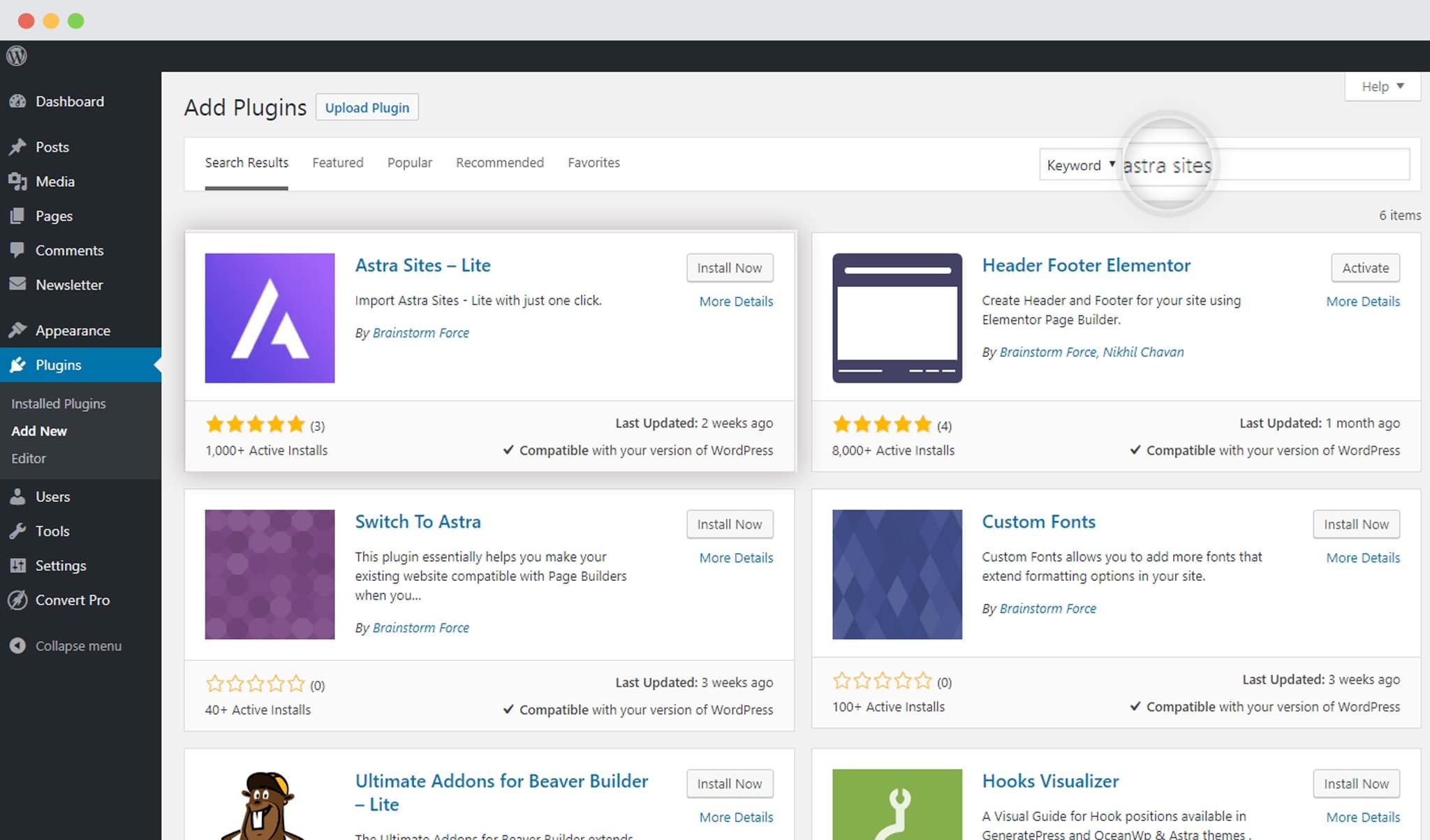 2. Install and Activate the Astra Sites plugin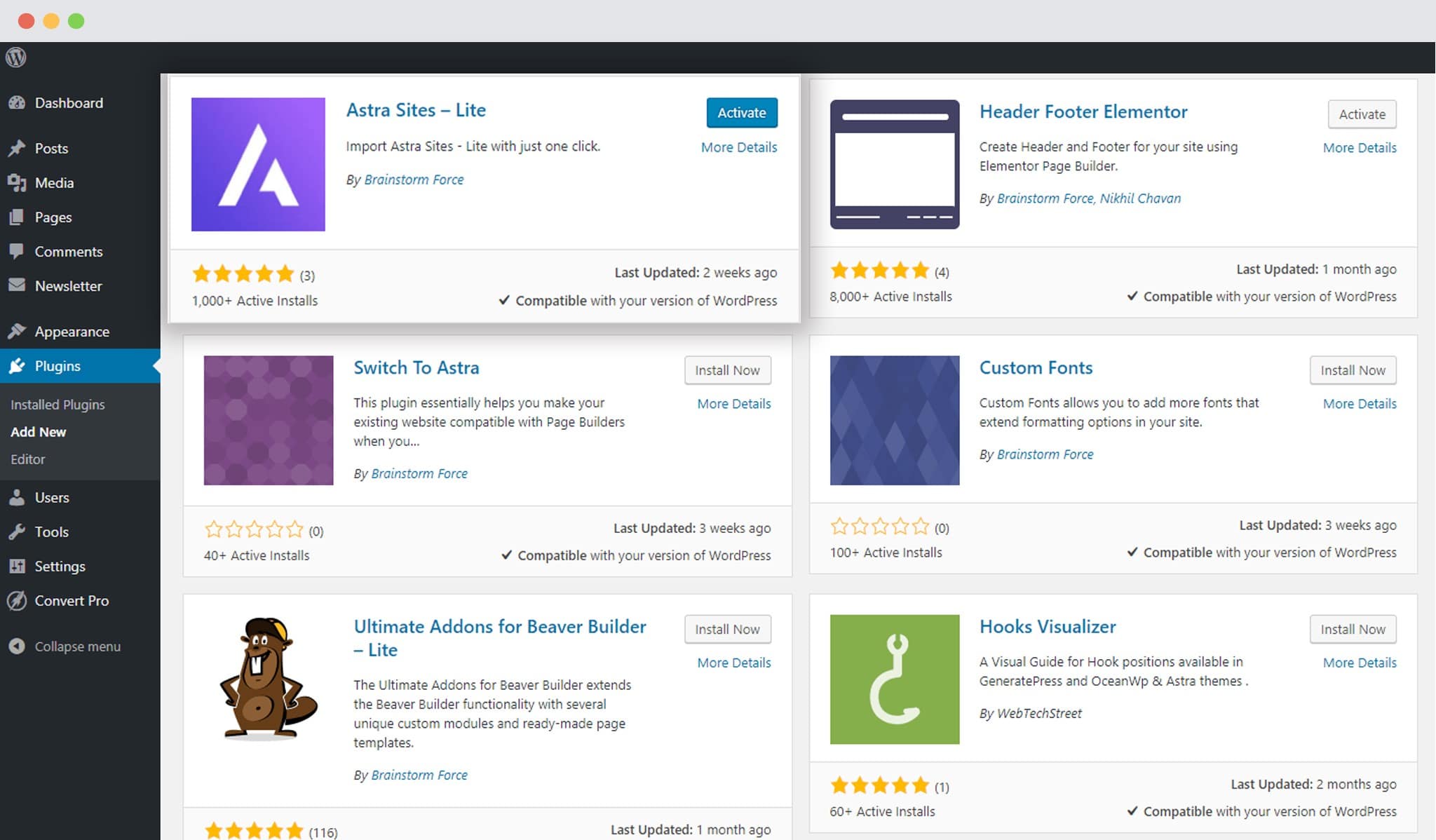 3. Once activated, you can visit the sites library by clicking on "See Library" or by going to Appearance -> Astra Sites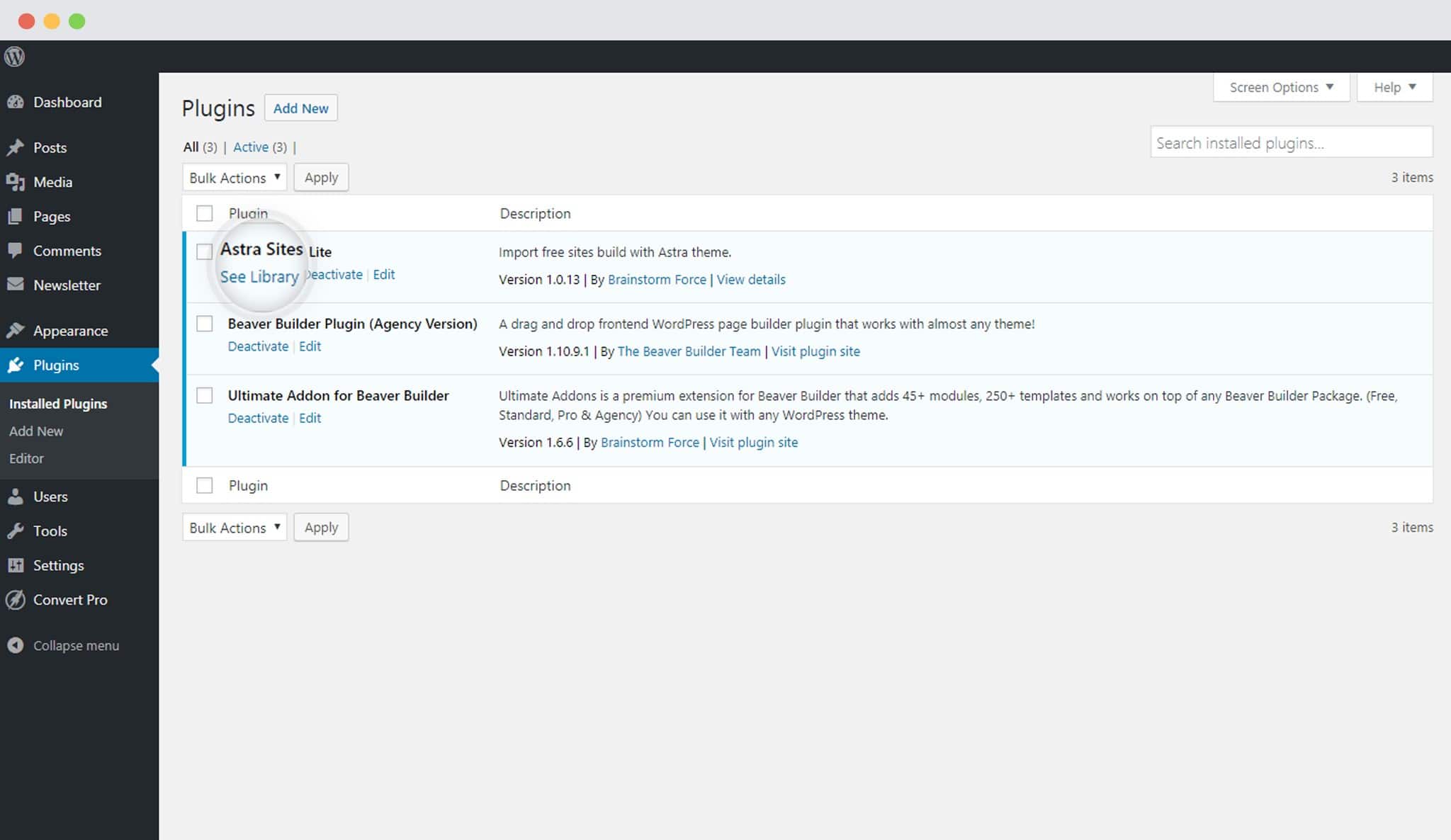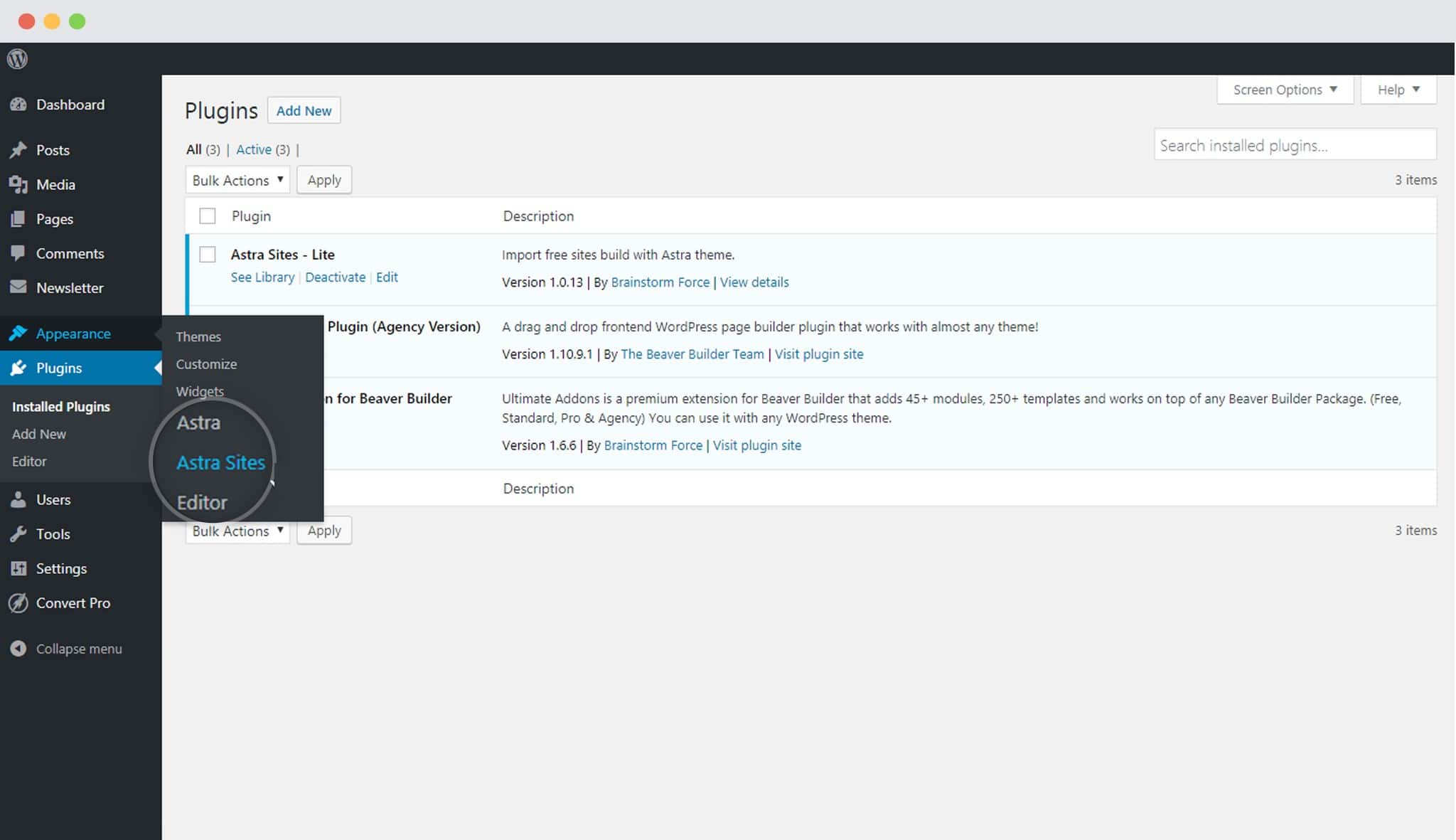 4. Search for the term "work" and you'll see the site created using Beaver Builder.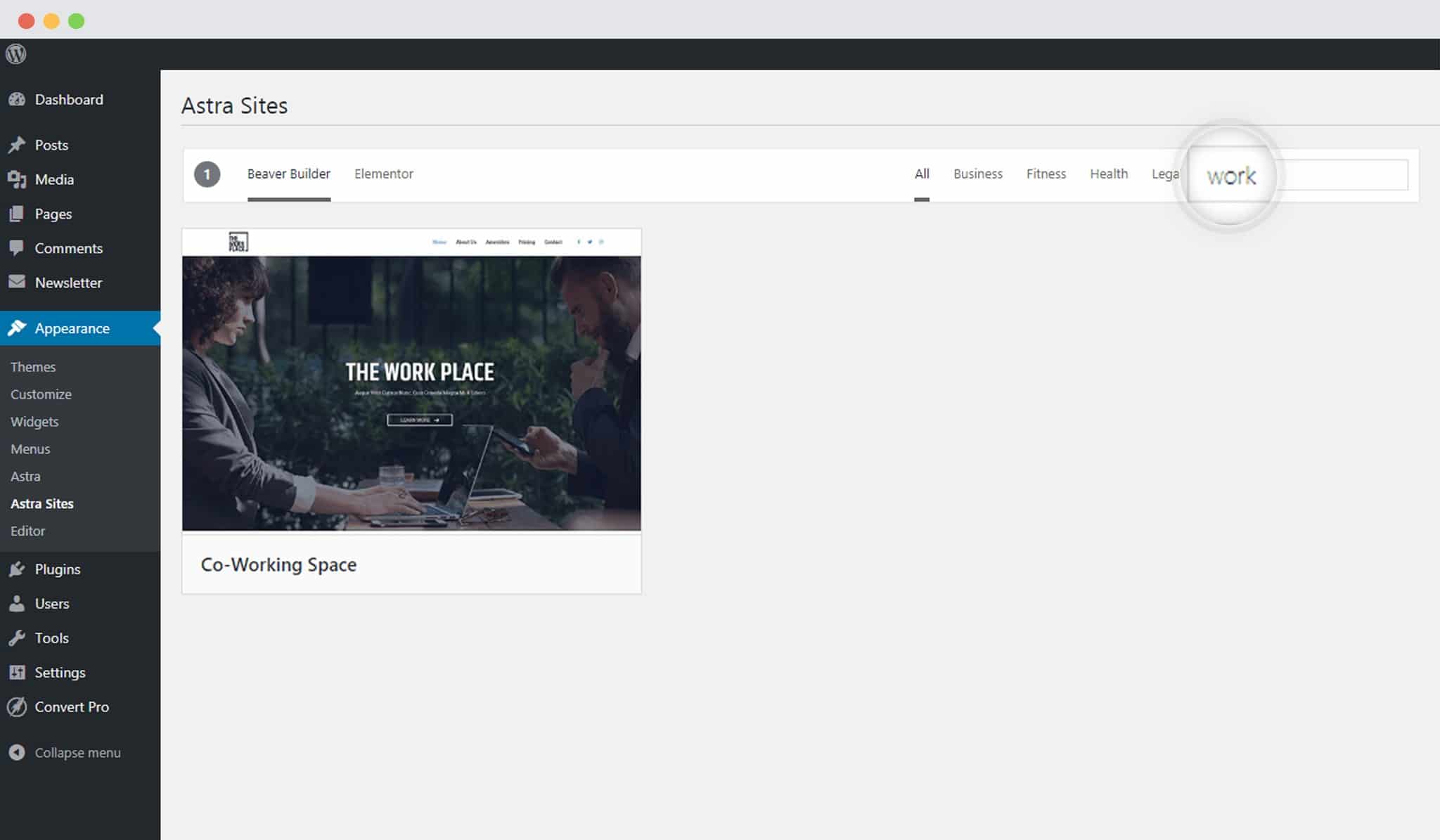 5. Click on Preview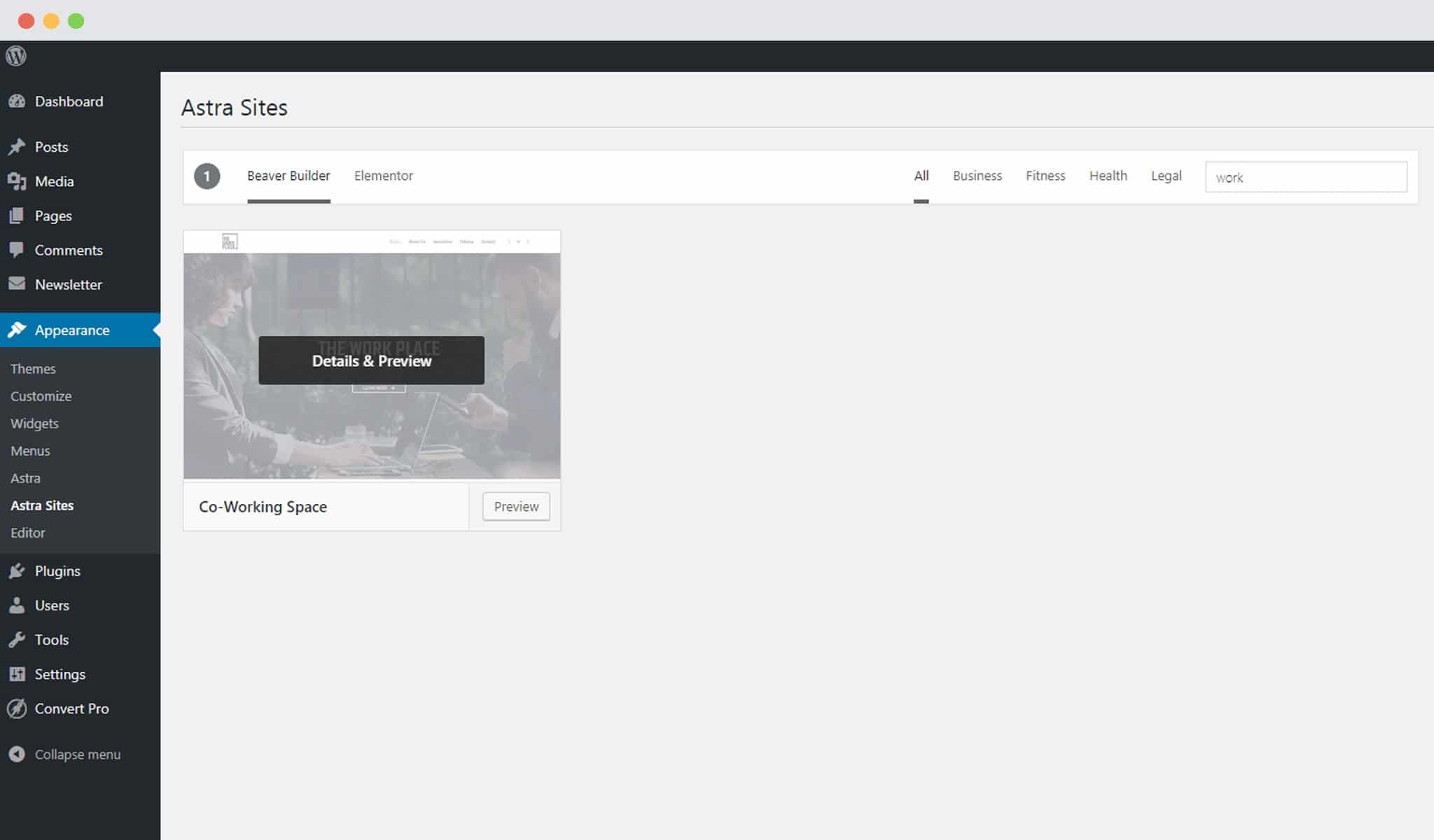 6. You will see the list of plugins required to get this site on your website. Install the plugins by clicking on the button as shown in the image below. This will download, install and activate all the necessary plugins.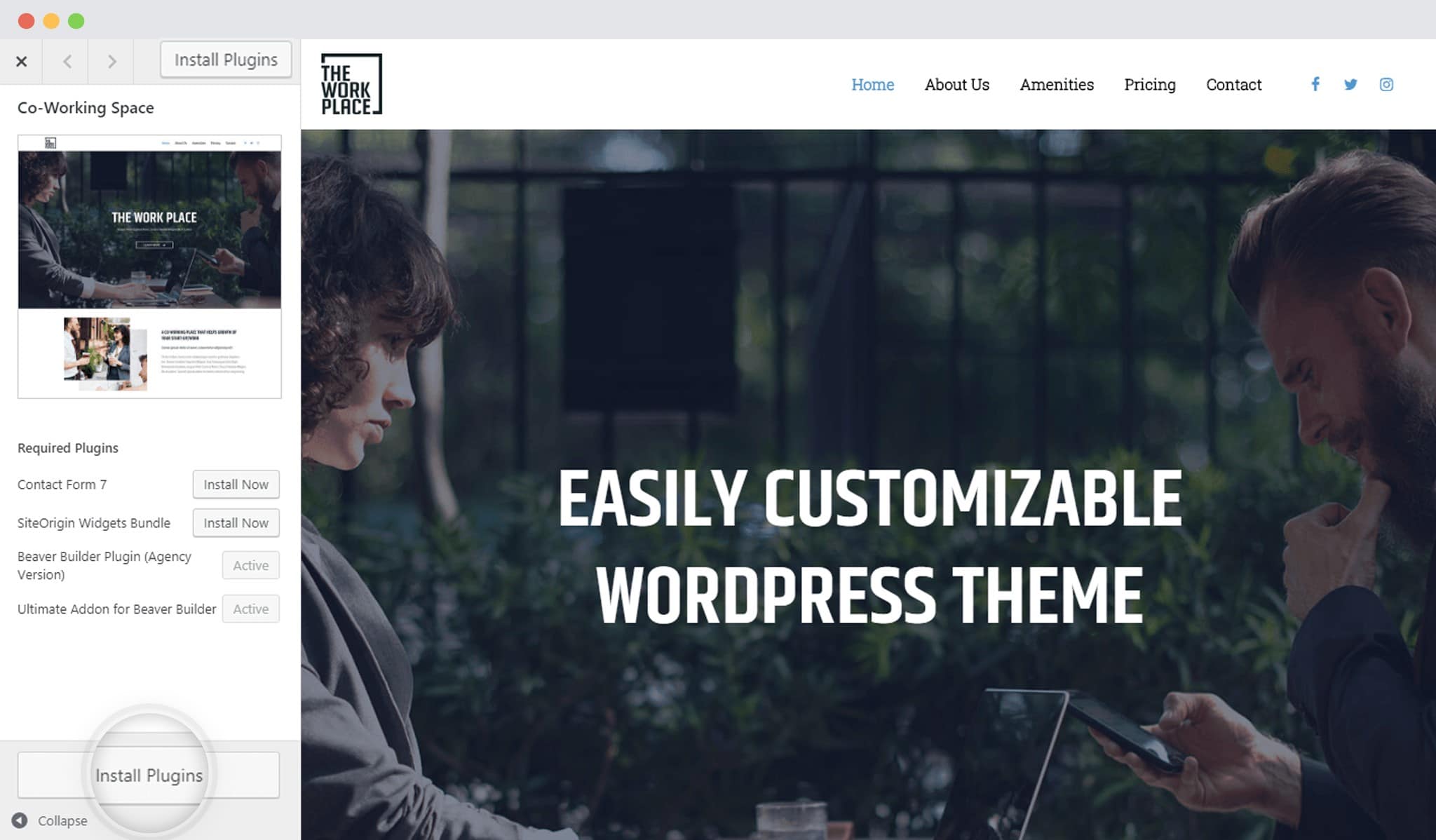 7. After all the required plugins are installed and activated you can now import the site.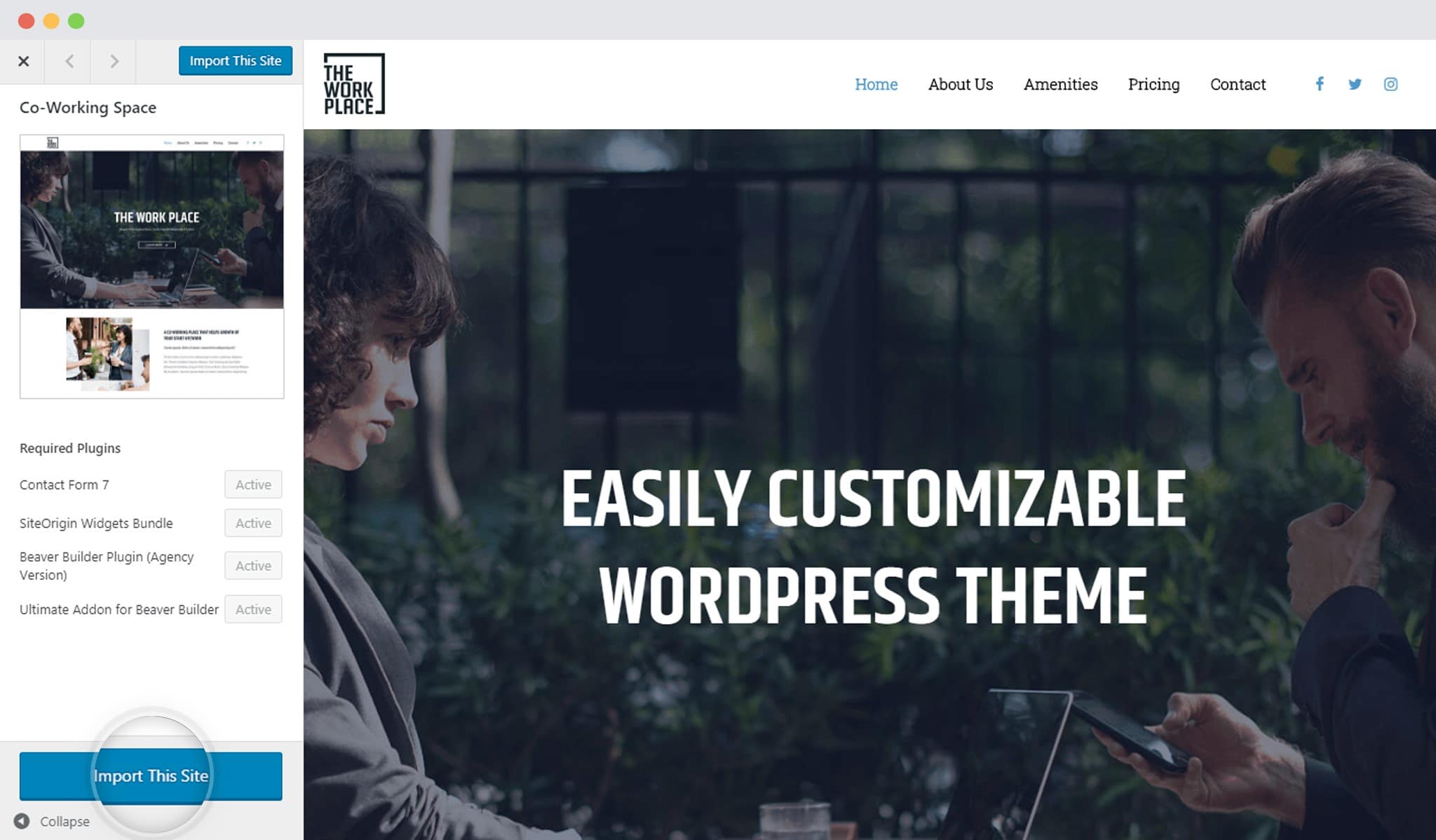 8. Once imported, you can now take the demo of the website.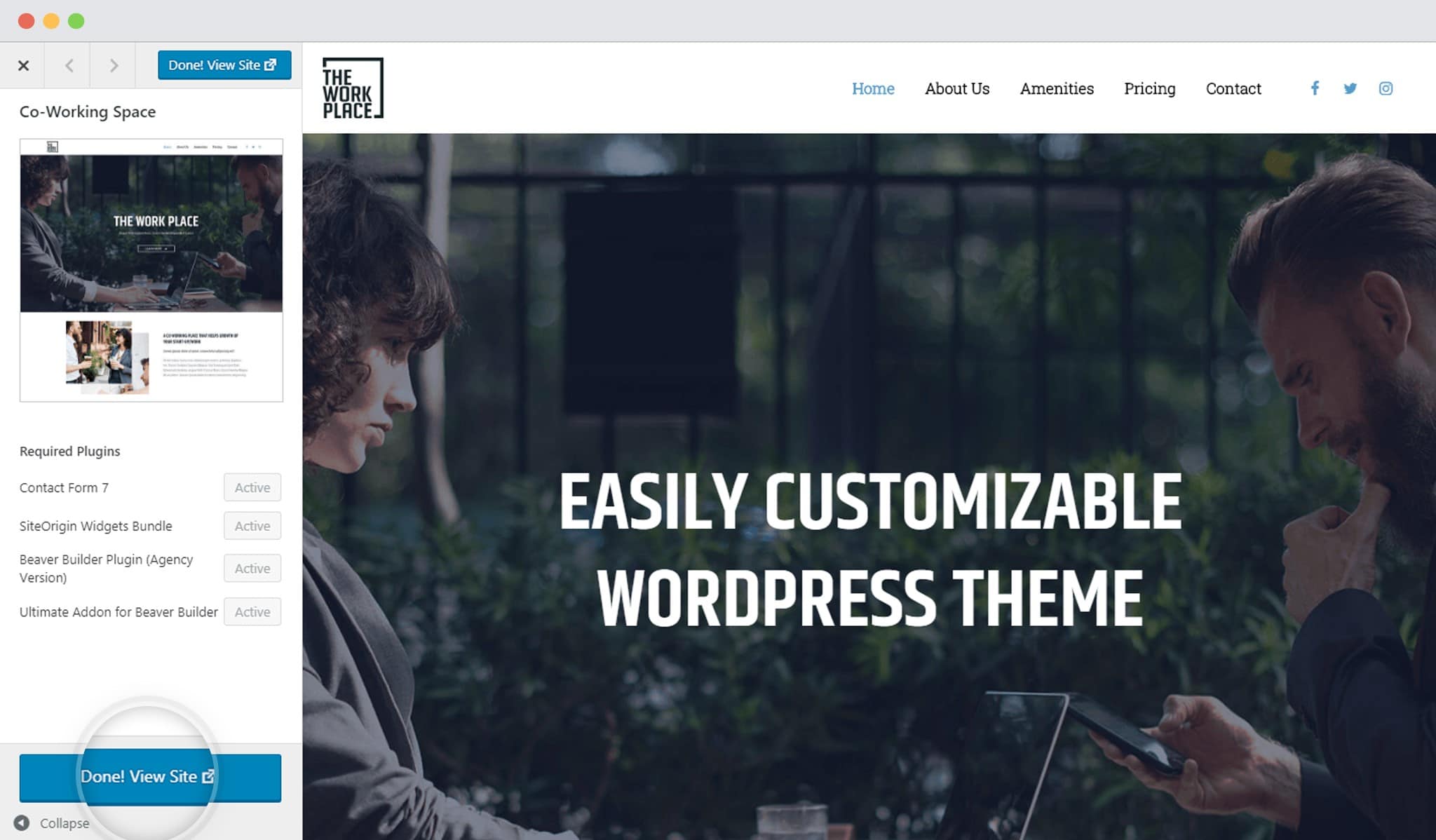 You are all set to use the site you've just imported!