While importing a complete site with starter templates, you see a popup that offers the option to – Delete Previously Imported Site.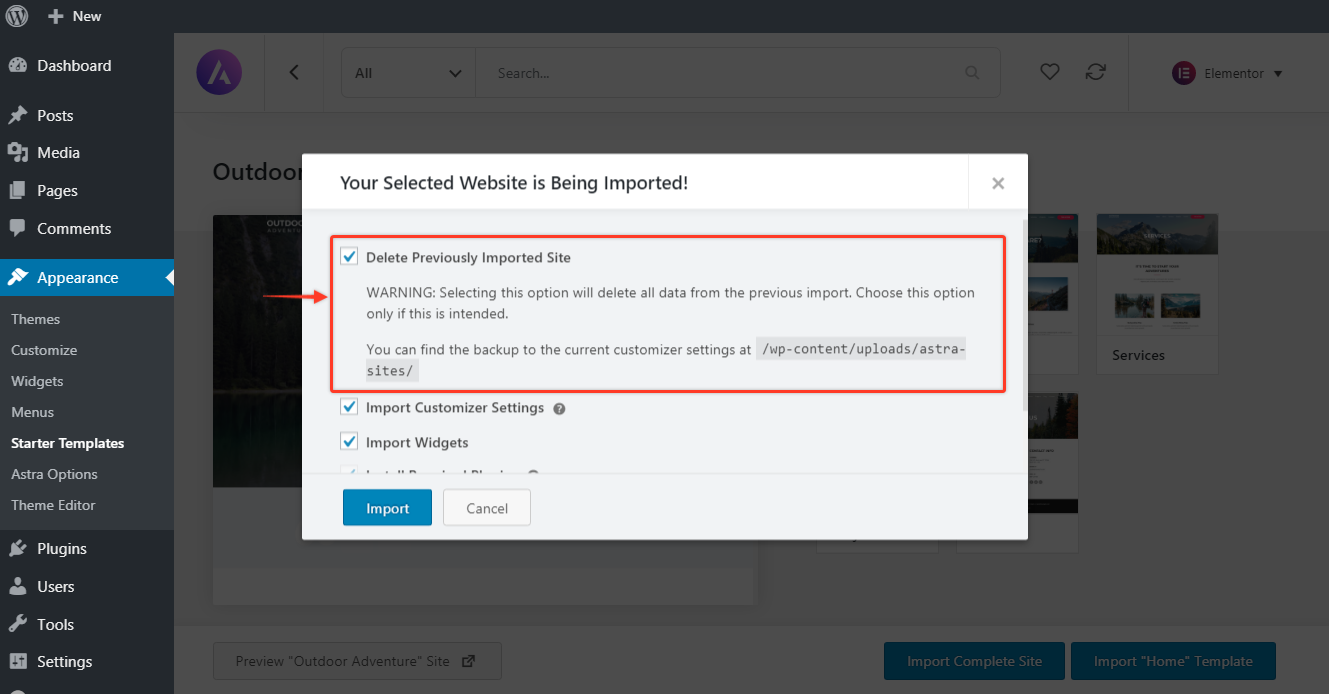 This option will delete all previously imported data from starter templates, including pages, posts, media, customizer settings, etc.
But out of this data, the plugin stores backup only for 'customizer settings' at location /wp-content/uploads/astra-sites/ in your website files. This is to save your time of applying style, typography, and colors again.
In case you need to restore these customizer settings again below are the steps –
Note: This works only with the Astra theme.
Step 1 – Access your WordPress site via FTP, visit /wp-content/uploads/astra-sites/ and find a backup file. Your current backup will mostly appear on the top. You can identify the required file by the date and time of the backup. Make sure you choose the JSON file and NOT Text file.
Step 2 – From WordPress dashboard, install and activate the plugin – Import / Export Customizer Settings with one click. Visit Appearance > Astra Options > Import / Export Customizer Settings and click Activate.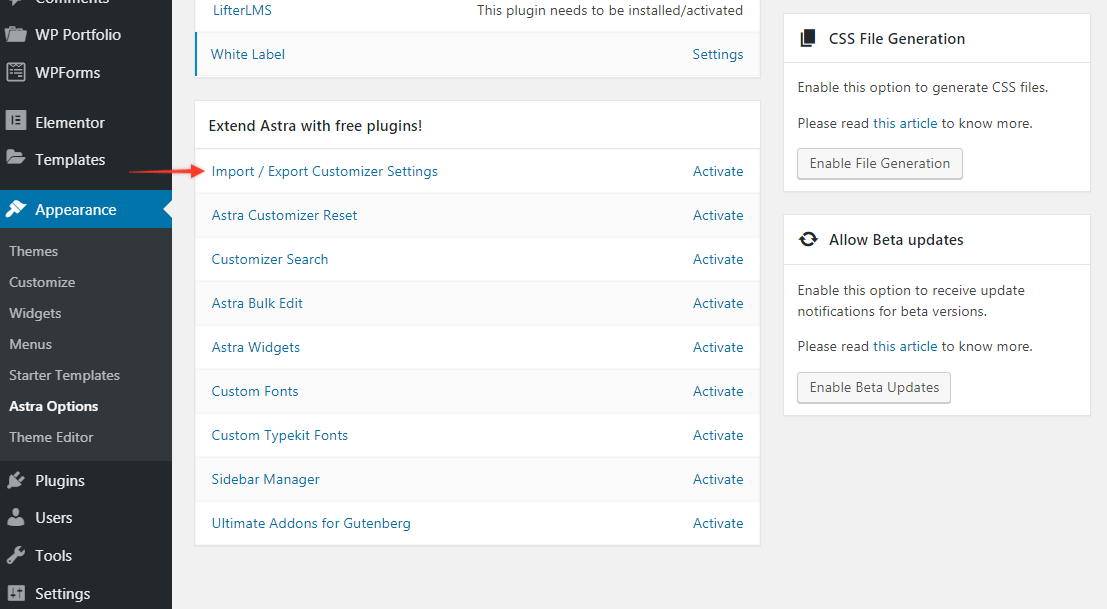 Step 3 – Activating the above plugin will give you an import option in the sidebar. (Refresh the page once if you don't see option) . Import a backup file selected in step 1.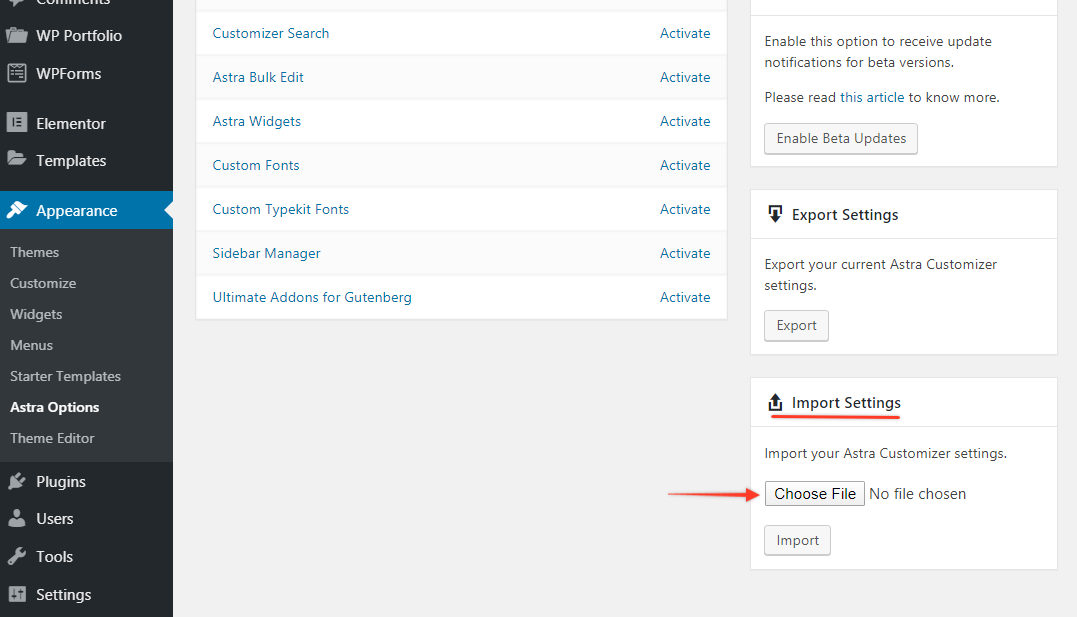 You're done!
Your site will now successfully restore previously imported customizer settings.