Step 1: Enable the Transparent Header Module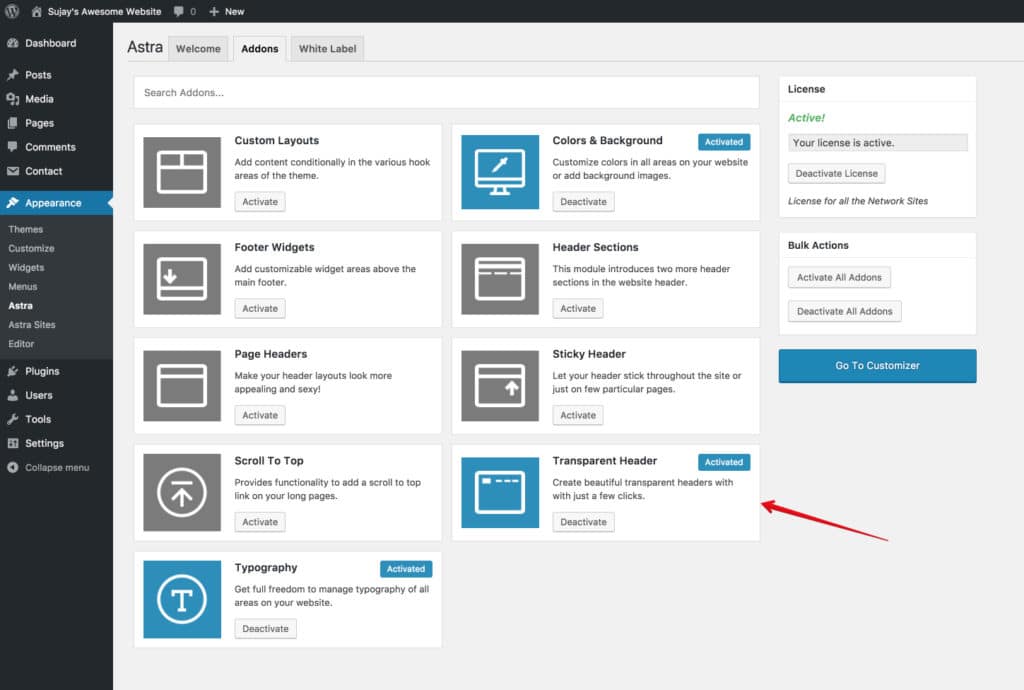 Step 2: Go to customizer.
Once the Transparent Header Module is enabled, you will find new settings under Layout panel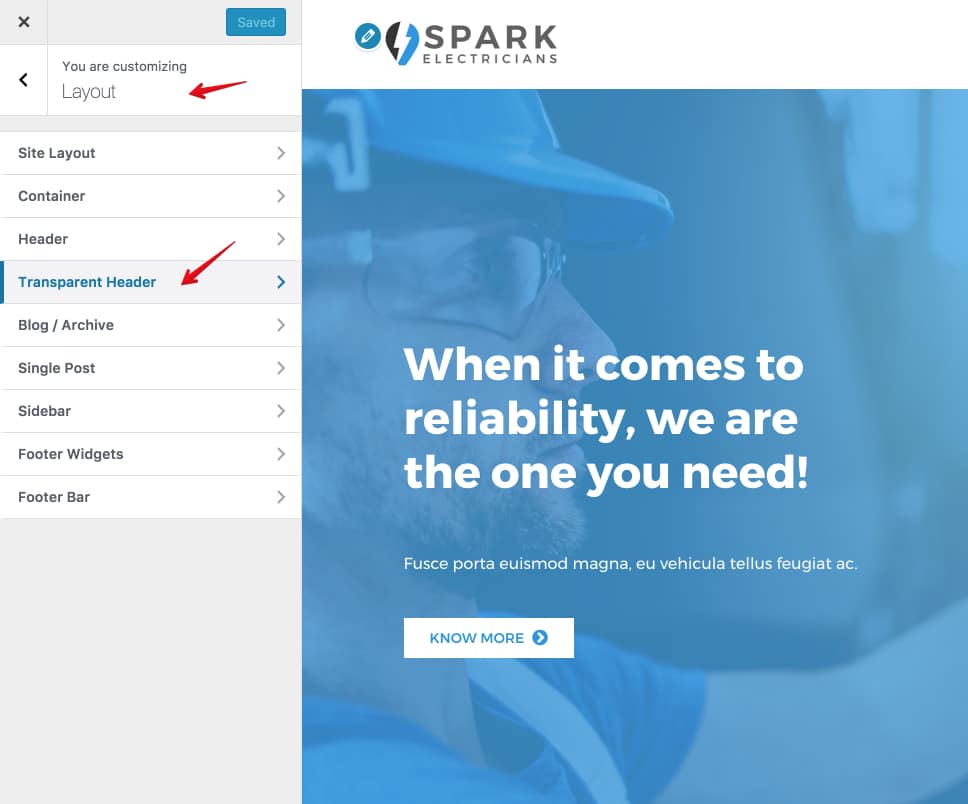 Step 3: Configure the Essentials
You can configure the logo for Transparent Header as you can see in the screenshot: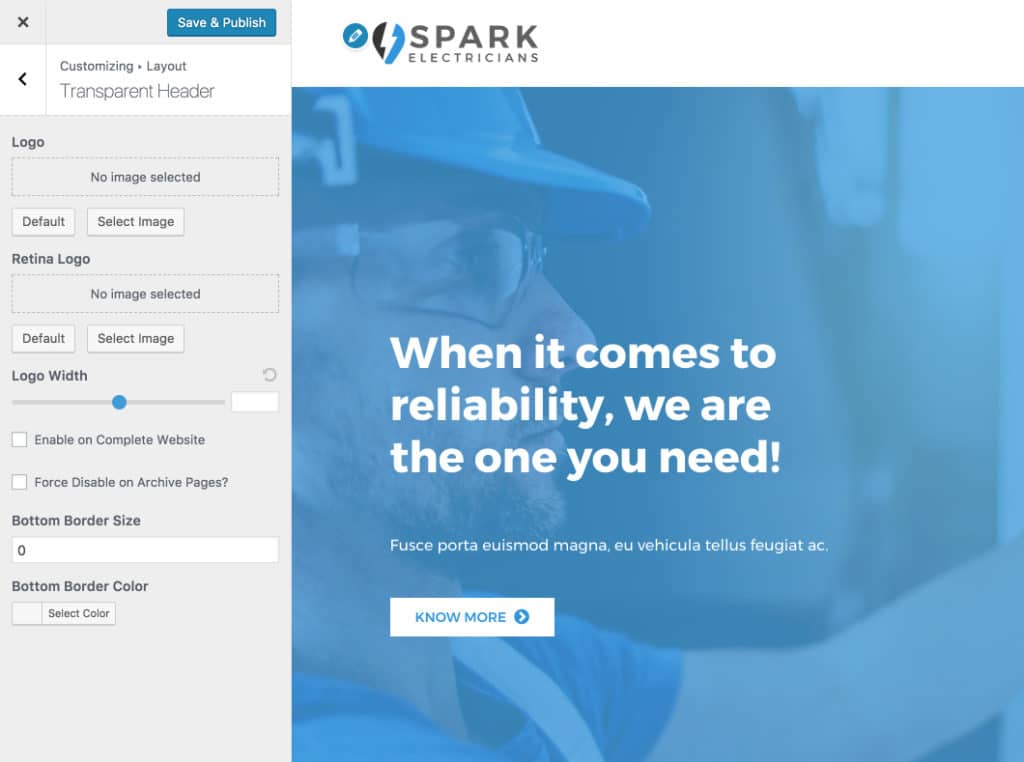 If you need the Transparent Header for the complete website, click "Enable on Complete Website". If not, just leave it unchecked.
Transparent headers generally are not suitable for pages like blog archive, categories, etc. So unless you need it enabled intentionally, we recommend "Force Disable on Archive Pages?" option checked.
Step 4: Customize Colors
To customize the colors, visit the colors and background panel in the customizer where you can find settings for Transparent Header.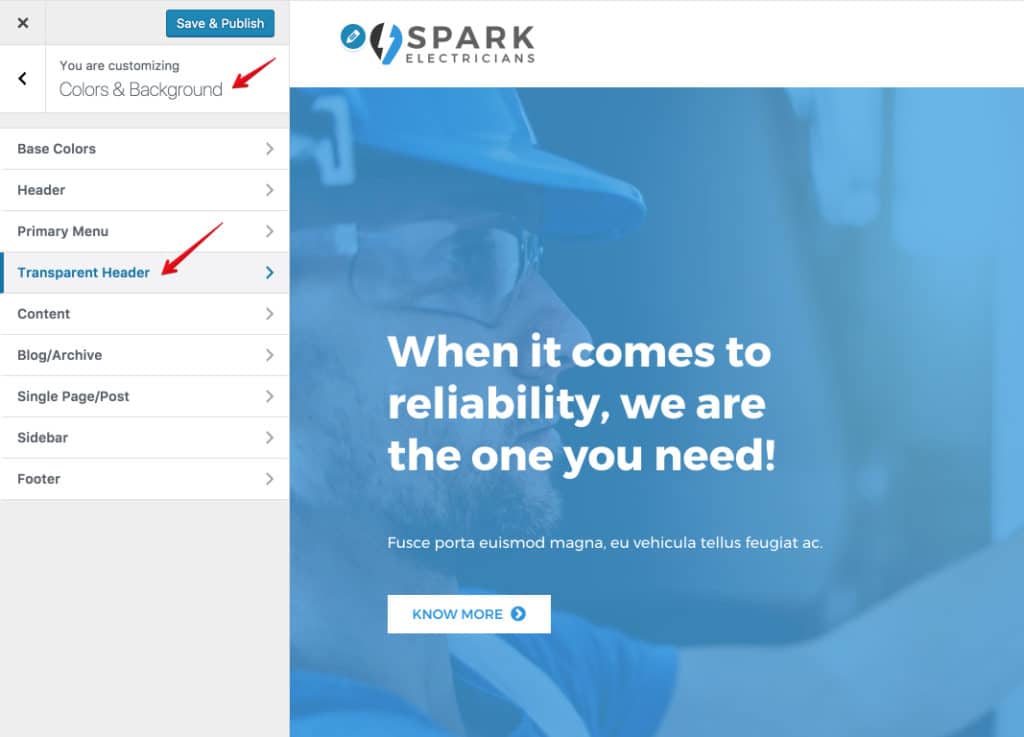 Step 5: Enable or Disable on only Select Select Pages
You can enable or disable the Transparent Header on select pages in the meta settings of the particular pages