This premium feature is available with Astra Pro.
Transparent Header module allows you to easily create beautiful and attractive headers. Enabling this option will set your primary header background to transparent and pull the page content to the top. It will merge the primary header and the page content.
You can activate it from Appearance > Astra Options > Transparent Header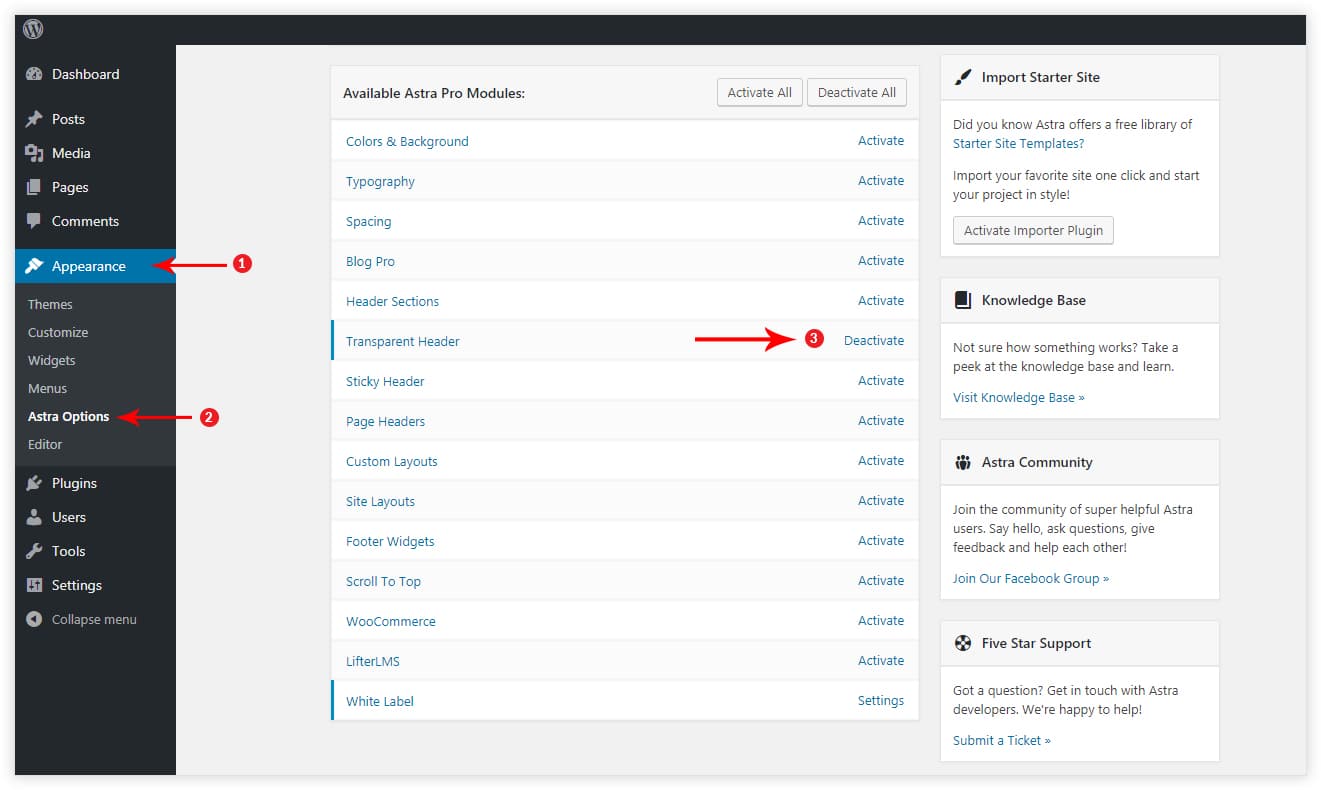 You can find settings under Appearance > Customize > Layout > Header > Transparent Header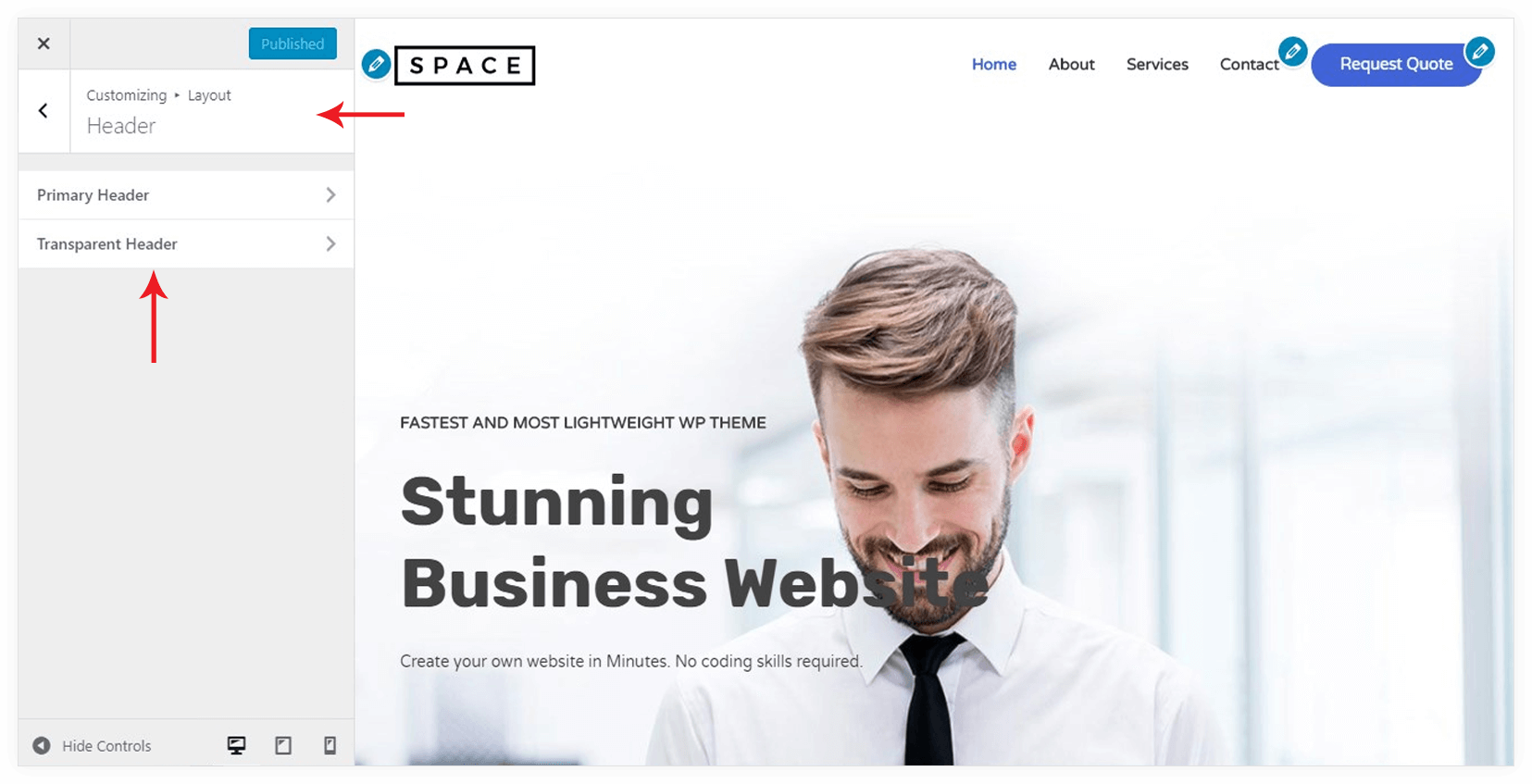 Transparent Header Settings
Transparent Header Logo and Logo Width
This allows you to choose a different logo for your Transparent Header than your site logo. Leave this empty if you want to use the same logo as your site logo. You can add normal as well as retina logo and can set easily set a width with a slider.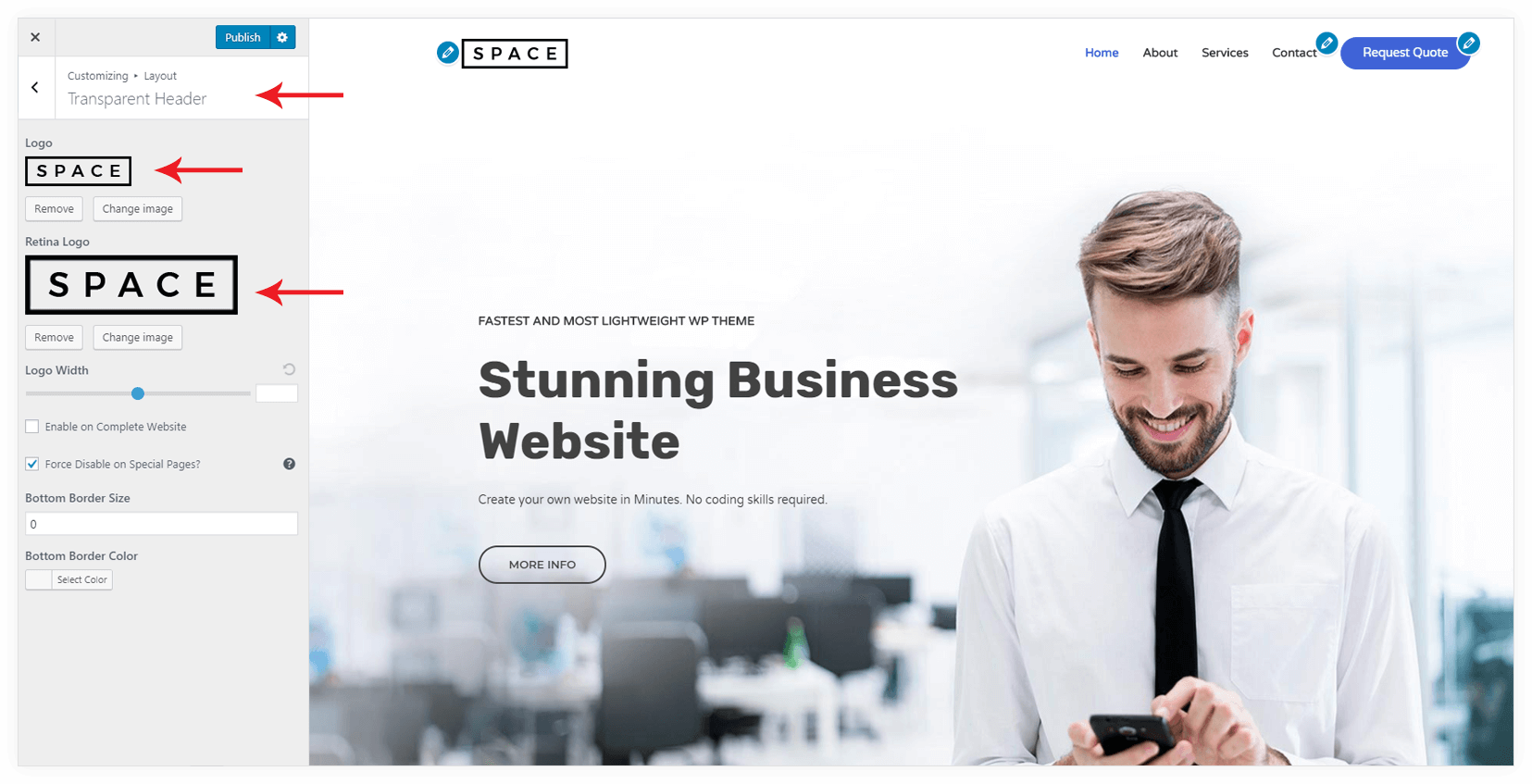 Enable on Complete Website
To enable the Transparent Header you would need to check this option. It will display Transparent Header on entire site.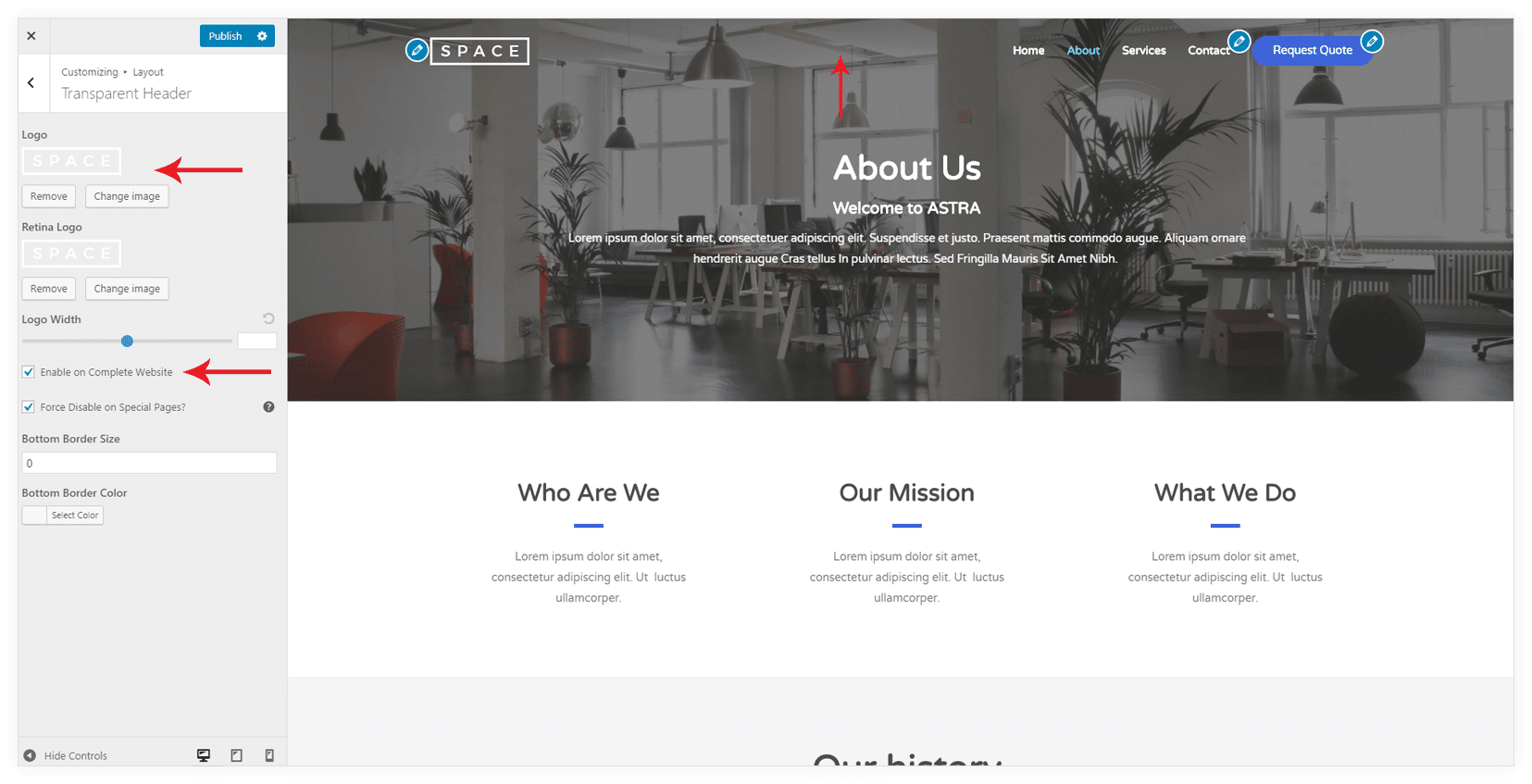 If you want to disable Transparent Header for a particular page, you can do so from page meta settings.
Note: We recommend you to enable Transparent Header for required pages from page meta settings.
Force Disable on Special Pages?
Transparent Header is generally not recommended on special pages such as archive, search, 404, etc. If you would like to enable it, uncheck this option.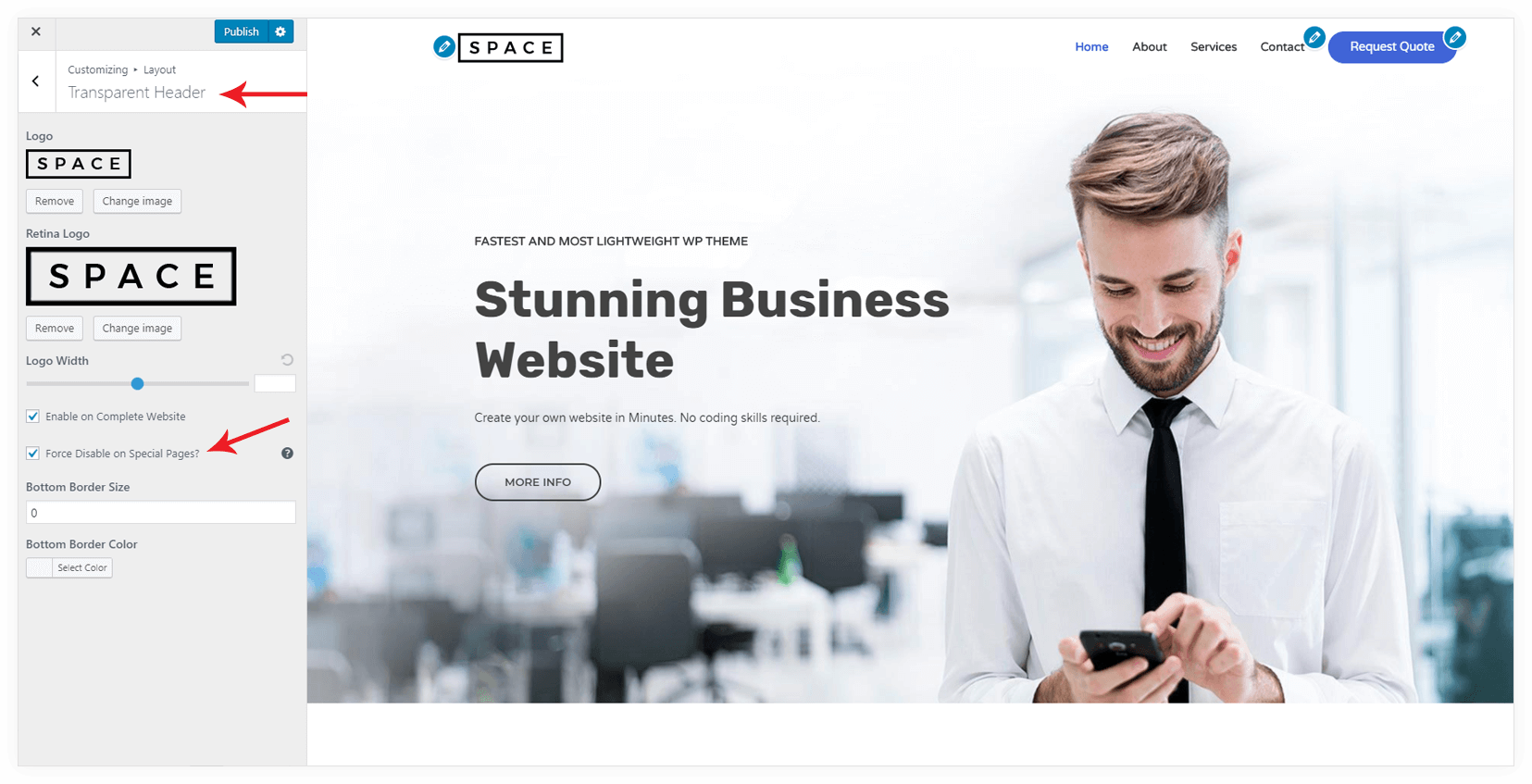 Bottom Border Size and Color
To enhance the look of transparent header you can set the bottom border with this option.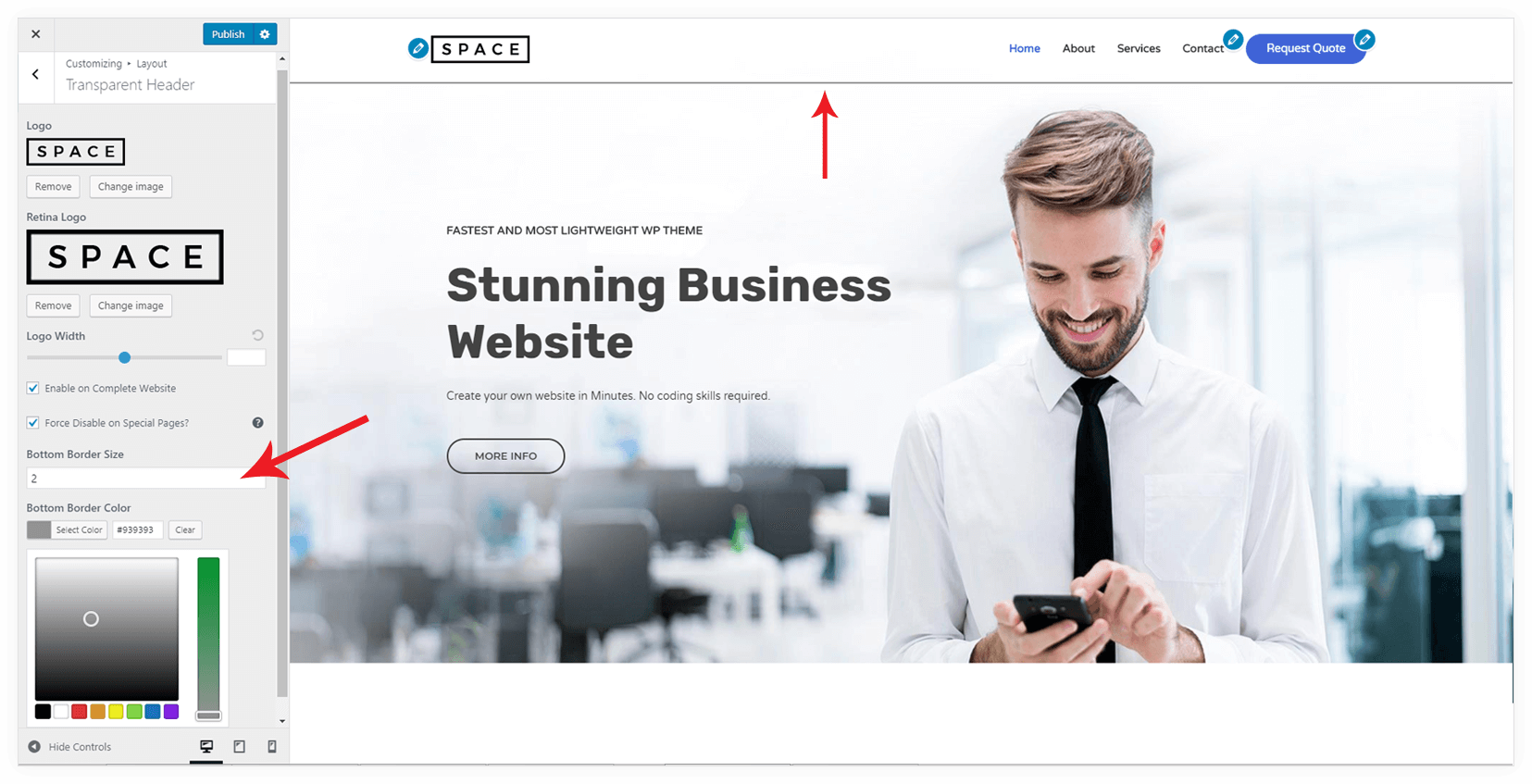 Related documents –
Colors & Background Options for Transparent Header
Note: Transparent Header can be enabled or disabled for a particular page from Page Meta settings.