This is one of the most common errors that you face while importing the starter templates on your website. In this article, we will explain the reason for this error and how to fix it in detail.
Why this error occurs?
This error mostly occurs when your website fails to meet the minimum system requirements to import the starter templates. This can also be the case if your hosting provider has a firewall installed on your account which is blocking the starter template website which is https://websitedemos.net/.
How to fix it?
Follow these steps to fix this issue while importing starter templates:
1. Check the server information
Ensure that your website is meeting the minimum system requirements as mentioned in this document. Please navigate to Tools>Site Health>Info>Server to check the system requirements. If they are below the requirement mentioned in the document, please reach out to your hosting provider and request them to upgrade your account. Please follow the steps below to check the server details of your website.
Step 1: Click on Tools and select Site Health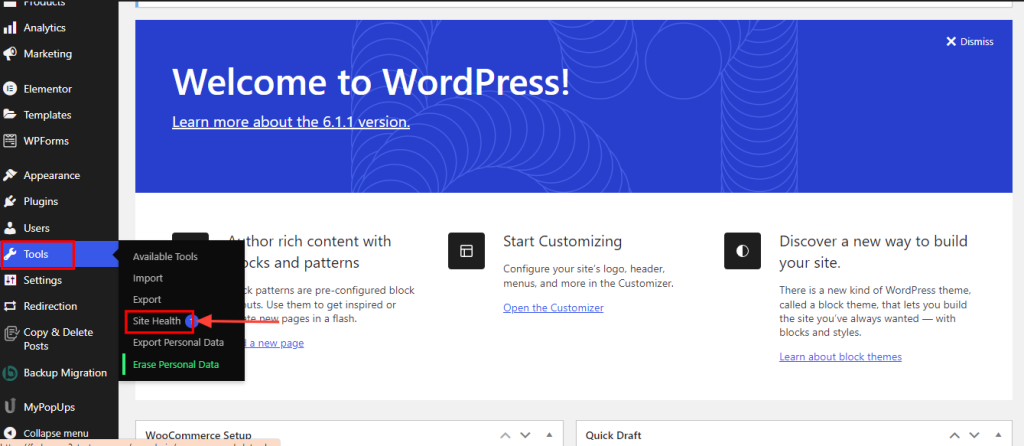 Step 2: Click on the Info tab and select the Server option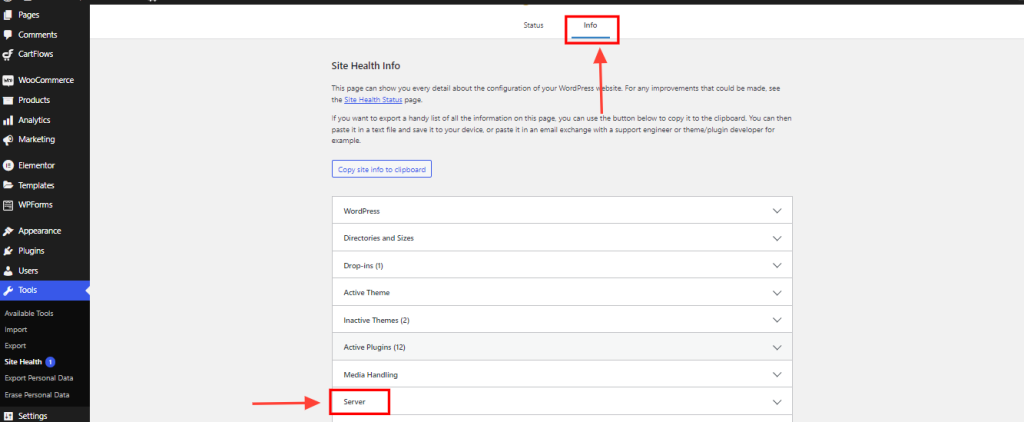 Step 3: Check the server settings and compare them with the system requirements of the starter templates. If you need to upgrade the settings, please contact your web hosting provider and upgrade your account.
2. Check for Firewall
Ensure there is no firewall installed on your account by your hosting provider. You can reach out to them and request them to whitelist https://websitedemos.net. This will ensure that the starter templates are getting imported without any interruptions.
3. Manual Installation
If everything is fine and you are still facing this issue, please deactivate all the plugins on your website and delete them. Remove them permanently from the trash and try to re-install the template.
4. Refreshing the PHP memory
Save the permalink settings. Navigate to Settings>Permalinks and save changes. This will refresh the PHP memory of your website. Try importing the templates again.

This should resolve the issue. Check out our other articles about starter template import errors here. If you are still facing the issue, please contact us by raising a ticket from here and we will be happy to help.