We are back with another update.. one that pushes Astra even further! Below is the quick summary:
Custom Layouts Addon Now Supports 404 Layouts
Wish to change the design of your 404 page? We've made that easy as pie in this update!
The Custom Layouts module in Astra Pro is already popular for creating custom headers, footers, and blocks that can be inserted in various hooks conditionally.
With today's update, we've extended the Custom Layouts module even further, so you will be able to create Custom 404 pages as well.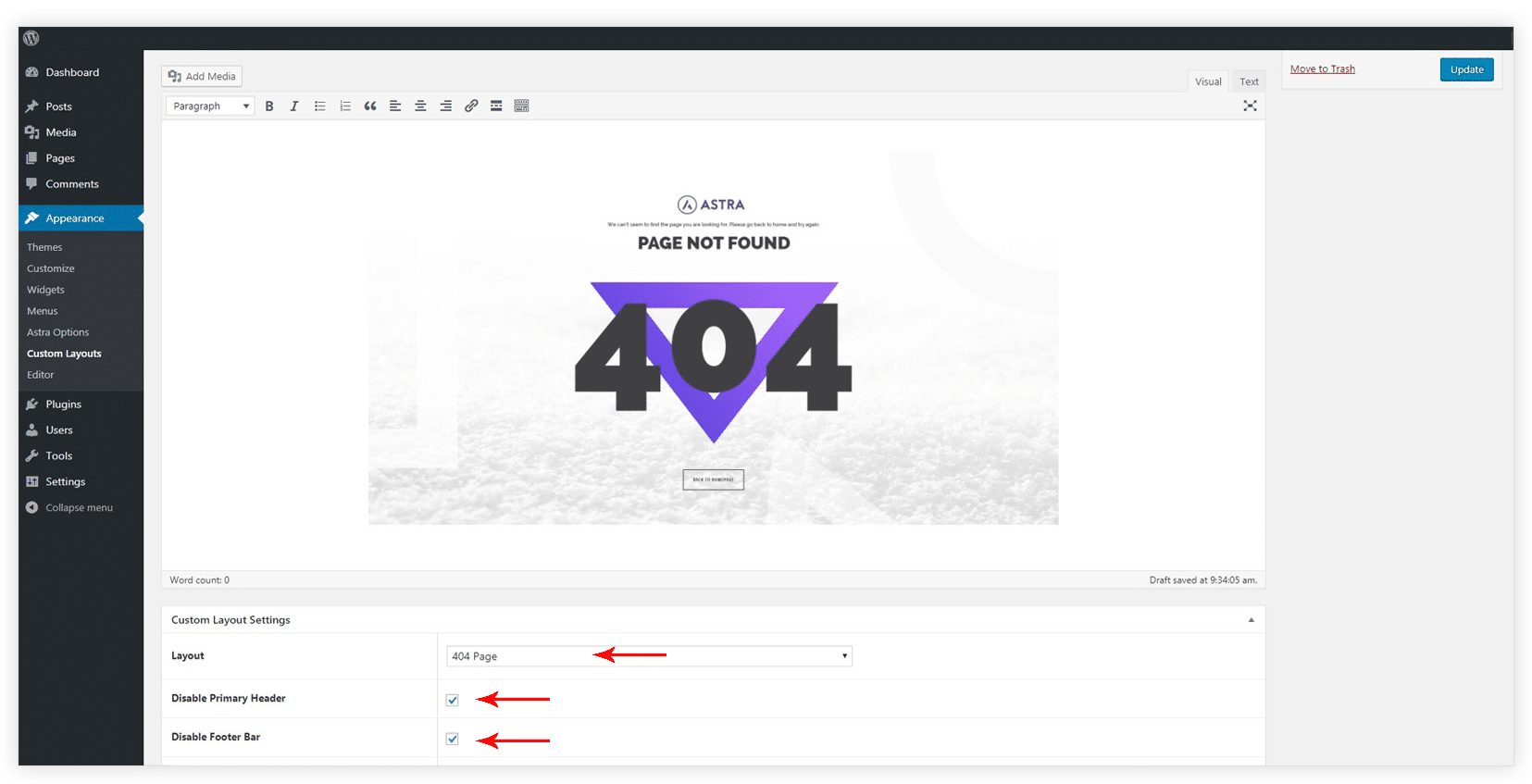 A New Welcome Screen
Astra's welcome screen has been very minimal since the launch. In this update, it's changed for the first time.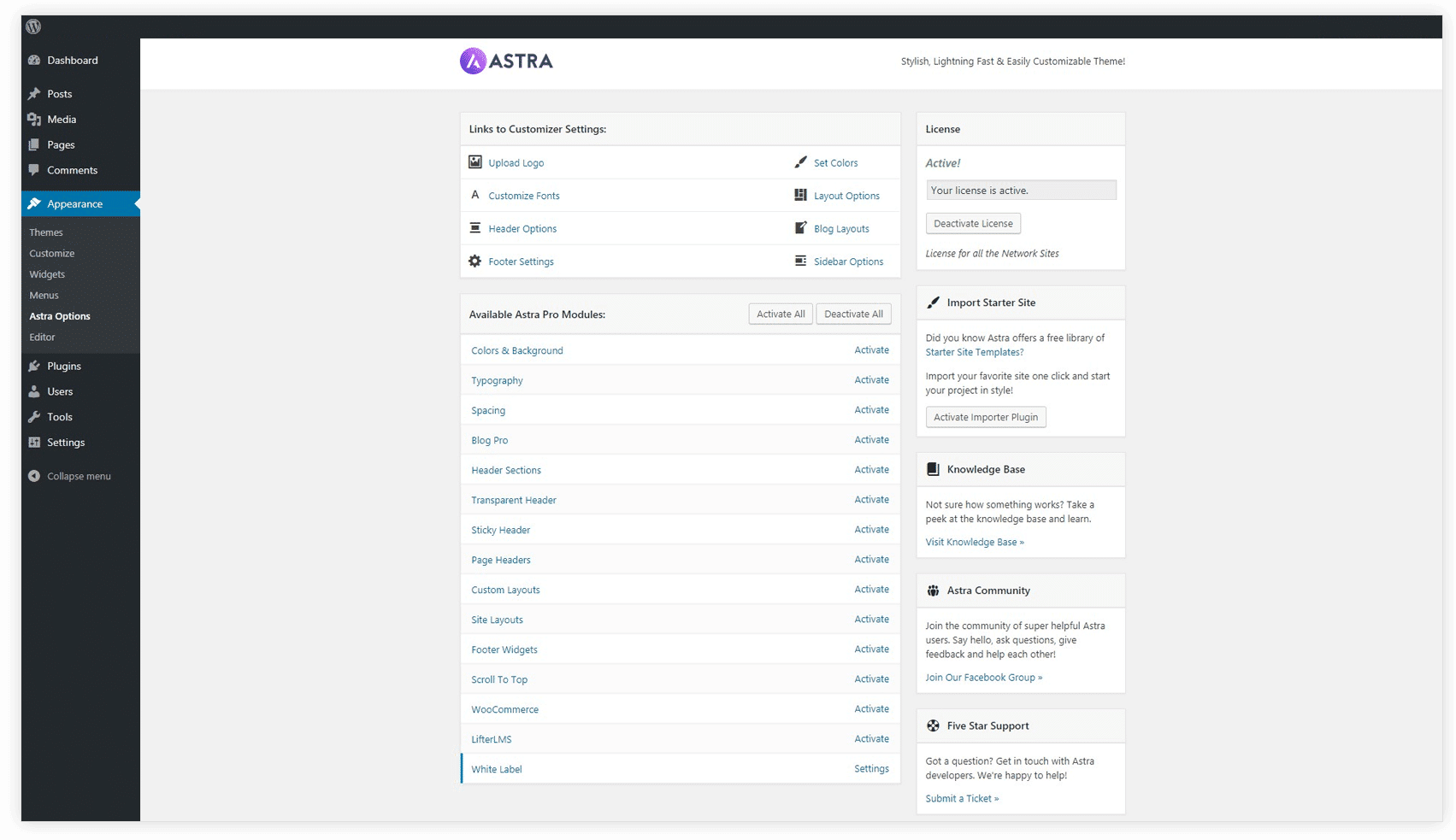 We have added some quick links so new users will quickly be able to find the settings. Astra Pro users will love this update too as they won't need to navigate between different tabs. Everything is just on the same screen.
We have also included some quick links in the sidebar. But if you have white labeled Astra, the links in sidebar won't appear.
See more information about new welcome screen here.
If you're Astra Pro user, just be sure to update the theme as well as the Astra Pro plugin to enjoy the new welcome screen.
New Dedicated Option for Link Color
You asked for it and we listened! This update adds a new option to customize the color of links independent of theme color.

These are just the highlights of this update! There are some other under the hood changes as well. Please take a look at the changelogs.
See you next time!