The header of your website is the first thing visitor sees. It remains consistent on your website and used for placing important items such as logo, navigation, contact details, social media icons, language switcher, et cetera.
So as a part of our efforts to provide users more control on the the header, we're proud to announce "Header Sections" module in the Pro addon that will be released on September 12, 2017.
How does this work?
When you enable the "Header Sections" module from the Astra Pro addon backend, you will find the "Above Header" and "Below Header" settings in the "Layout", "Typography" and "Color" settings.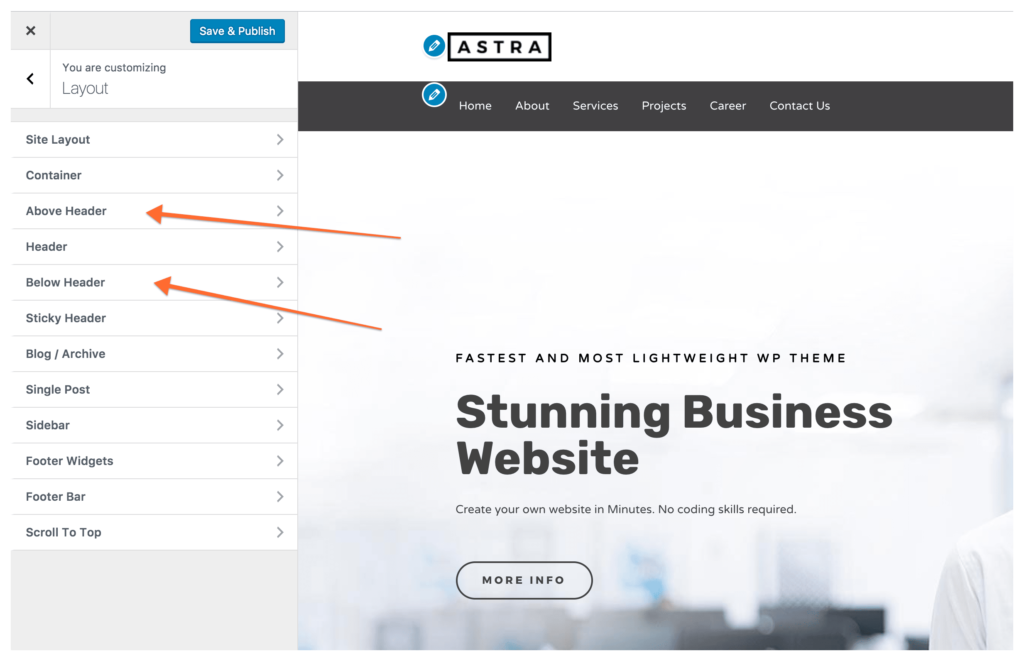 Below are just a few of the screenshots of what is easily possible: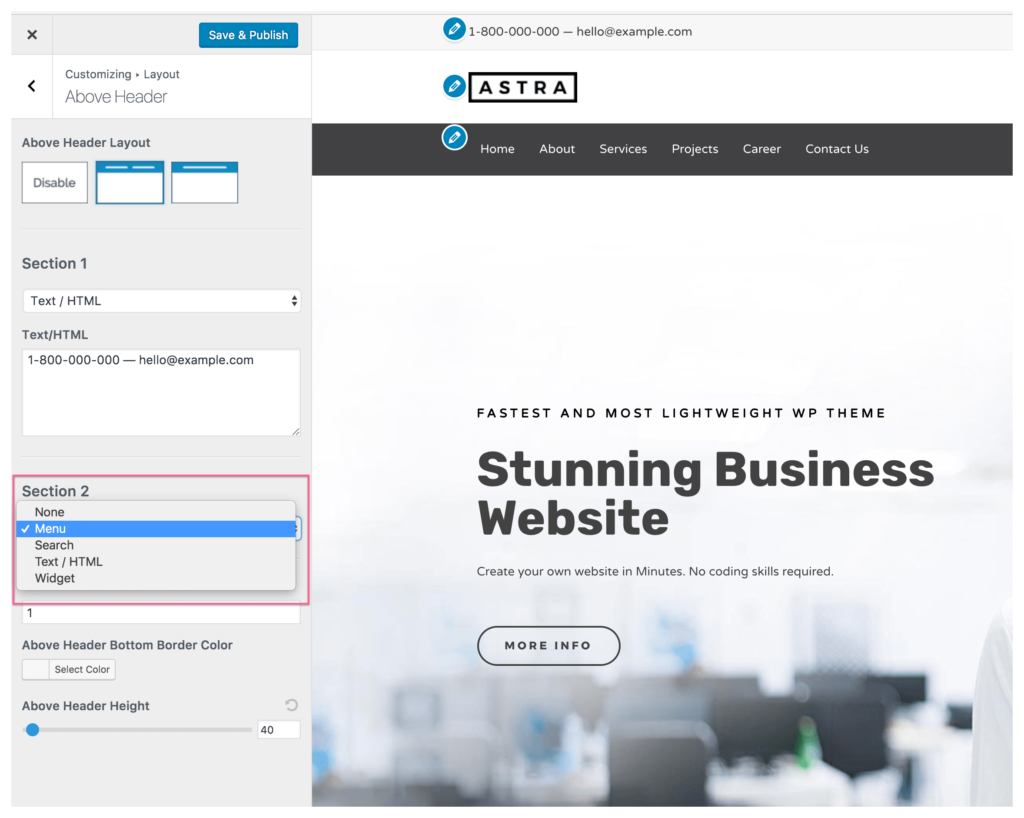 As you might have figured, we've provided various options for customizations:
You are able to easily change typography, colors and spacing. Other details such as merging the multiple navigation menus on mobile layout, compatibility with Sticky Header are taken care too.
We hope Header Sections module will provide you more space in the header area if your project needs some 🙂