Have you been looking around for some stylish search options that look great and interactive on your website? Many of you even wrote to us asking whether we plan to introduce styles to replace the default Astra search box.
But now, we do! Yes, you can add a stylish search option that such as
The Slide search – It slides open a search box when you click on the search icon.
The Full-screen search – It covers the entire screen
The Header cover search – It covers the header
The Search box – A default search box if you would like to keep it as it is.
These styling options are currently available in the beta version 1.4.9 of the Astra theme and 1.5.0 of the Astra Pro addon. Please make sure you are using the latest version of the Astra theme and the addon to be able to use these styles.
You can take a quick look at the GIF below that shows how different search styles will look on your website.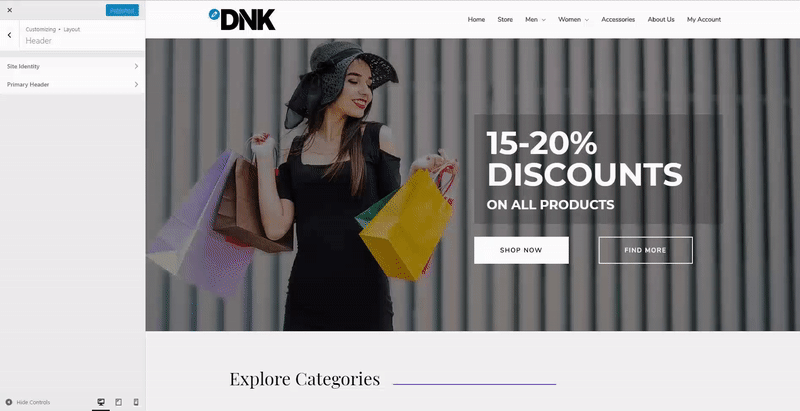 What's More to This?
Need to add search options anywhere on the page? We've introduced a few shortcodes that you can pick and insert anywhere on the page. These shortcodes work with specific parameters that allow you to select the style you wish to use. You can learn more about these search shortcodes in our knowledge base article.
What Can You Expect in the Stable Version?
As mentioned above, this is just a beta version that we pushed for you to give it a try. We are constantly working on improving it and adding more options as required. You can expect the stable version of this update on Monday, i.e. 20th August 2o18.
With the newly introduced styles, you'll be assured that you no longer need to see the default search box on mobile. Yes, once you are comfortable with the search styles on desktops, they'll be made available for mobile too. Just a couple of days to go until you get the stable version to go live on your websites.
Give It a Try!
This is a beta release and we encourage you to try it your staging and development sites and let us know how you like it.
To get started, backup your website and follow the steps below:
Download the beta versions of the theme and plugin from the member's area.
Delete the currently installed Astra theme and Astra Pro Addon plugin from your site. Don't worry you won't lose any data.
Install the downloaded zip files in step 1, just like any WordPress theme and plugin.
That's about it! If there are any improvements or features you would like to see in this update, please feel absolutely free to let us know. We look forward to see your favorite search styles go live on your website!
Cheers 🙂