Hey all,
One of the frequent question we had was about the roadmap of Astra. So we have put together a Trello Board where we will keep updating on the things we've in our plans.
Here is the Trello Board with Public Roadmap of Astra.
The Trello Board has a few lists that act as the status whereas cards are the items that we have in our plans. We have also labelled each card so it would clarify if the item would be added in the Theme, or Pro Addon, etc.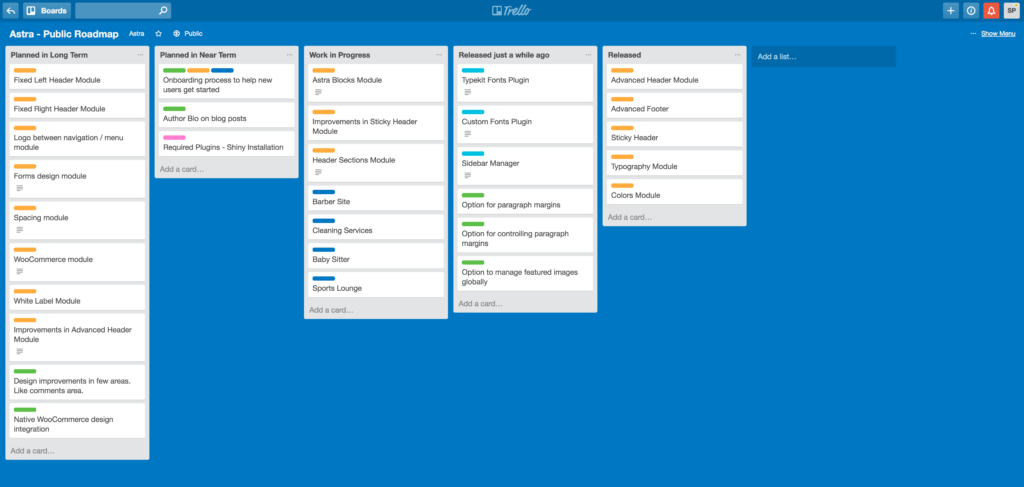 We hope this will help.
Cheers!