Astra is fast, lightweight and customizable theme. If you're planning to change your current theme and try Astra, here is the good news: We just released a plugin that will help you make all of your pages designed with Page Builders go full width in just one click.
How it works?
To see how it works, let me switch one of my test website from other theme to Astra.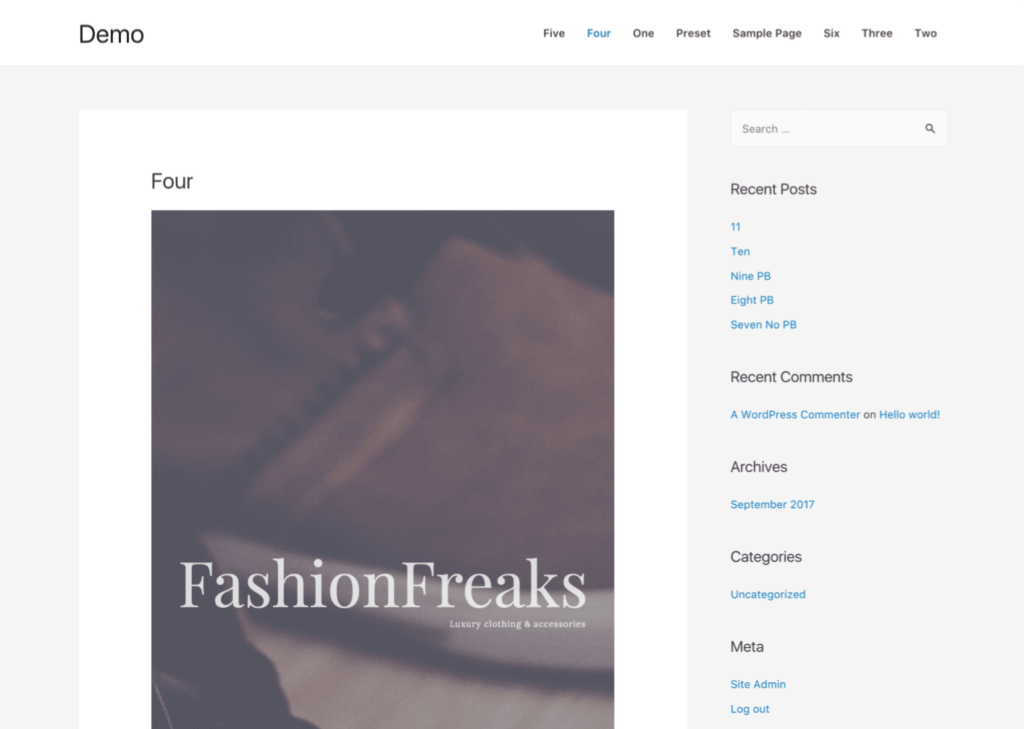 As you can see, this page is built using Page Builder and after switching to Astra theme, it looks unappropriate as it is now in a boxed layout with Sidebar and Title visible.
Astra offers setting to make your complete website full width from the customizer or particular pages from the meta box. However, enabling full width from the customizer will make your entire website go full width, which can look bad on some pages. And making pages full width from meta box options will be very time consuming if you have a website with many pages.
So, let's install the Switch to Astra plugin, that will smartly detect only Pages / Posts that are made using Page Builders (Beaver Builder, Elementor & Visual Composer) and make them full width automagically.
Step 2: As soon as you activate the plugin, you will see a button to make your Page Builder pages full width. Click on it.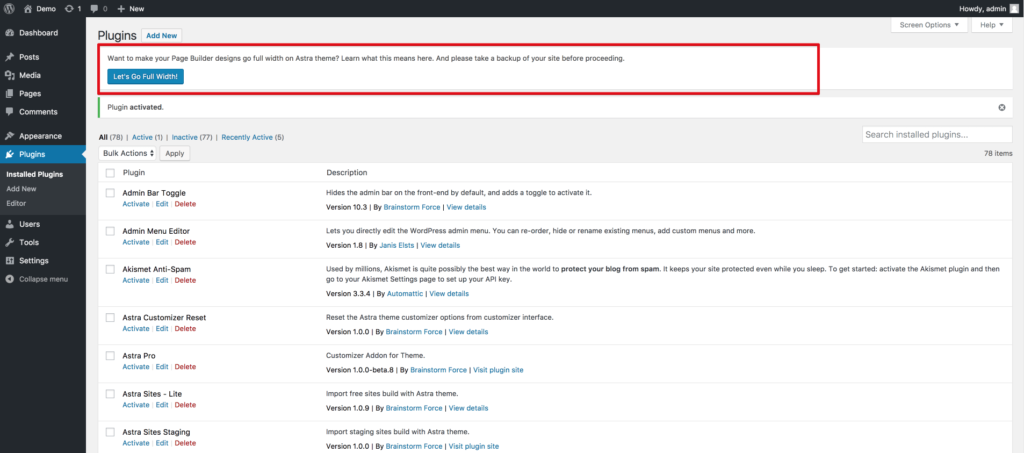 Step 3: Done! All the pages on your website that were built using Page Builders should be full width now.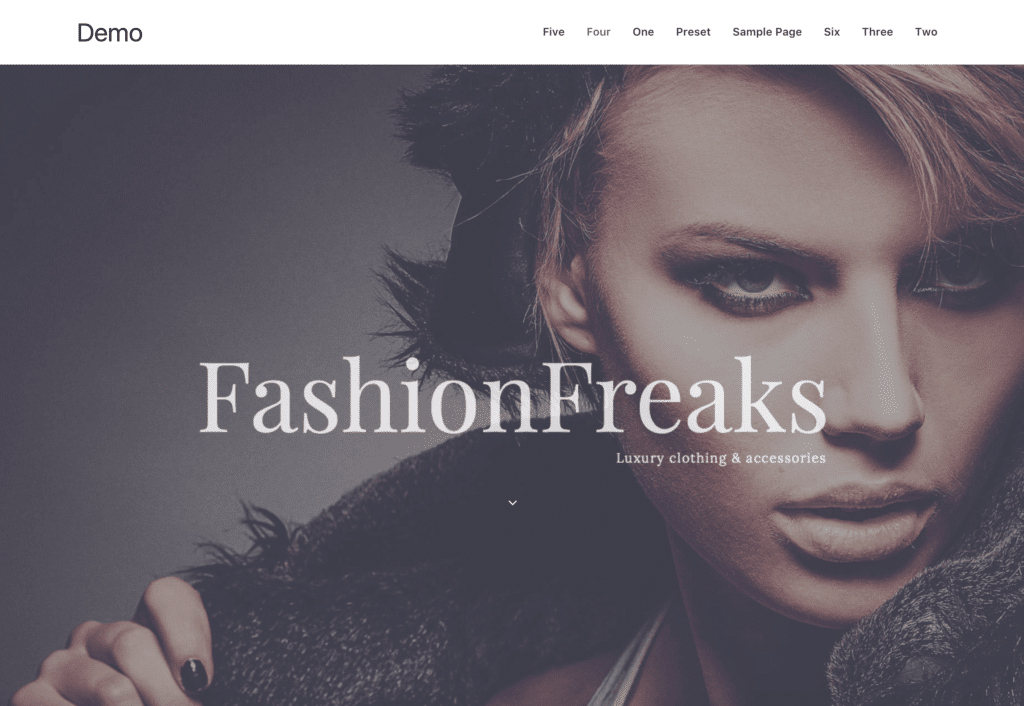 By the way, did you know: Astra automatically makes new pages created with Page Builders full width?
If you have any questions, please do let us know in the comments or get in touch here 🙂