WordPress 5.3 will arrive in a few days! A major release of WordPress with significant improvements in the user interface, block editor and much more.
We all are excited about WordPress 5.3 and have been following the development closely to set Astra in motion with it.
Stepping in just before time, today we are releasing Astra version 2.1.3 with WordPress 5.3 compatibility.
Keeping new WordPress features intact, Astra has few enhancements that will continue working smoothly.
Let's see what's new with Astra 2.1.3?
Astra Theme Customizer
WordPress 5.3 has given a refined look to input boxes with a darker border, a slight border-radius, and renewed the color picker.
This will enhance the feel and working experience with the customizer.
All the Astra customizer settings have inherited new changes with support for the new color picker version.
Astra Mega Menu Options
For menus, you will notice a blue text as well as a blue border around the button.
Color Picker field will have the required enhancements which fall in line with the WordPress 5.3 update.
Astra Page Header
Astra Pro's Page Header addon is decked up according to new WordPress changes.
You will see the updated color picker, checkboxes with a border-radius and blue border-color.
With all these changes, you will get a clean and better interface.
Gutenberg Block Editor
WordPress 5.3 brings a bunch of improvements and a new block addition to the Gutenberg editor.
Astra has worked seamlessly with Gutenberg editor till now and to keep this trait up we have implemented every minor feature as per new update.
1. Group Block [New]
Astra supports the new Group Block in Gutenberg editor.
This block has an alignment option – Wide – that can be managed with Astra Content Layout settings.
2. Gallery Block [Improved]
Gallery block markup is improved with the new update. Along with this new markup Astra supports full and wide width options.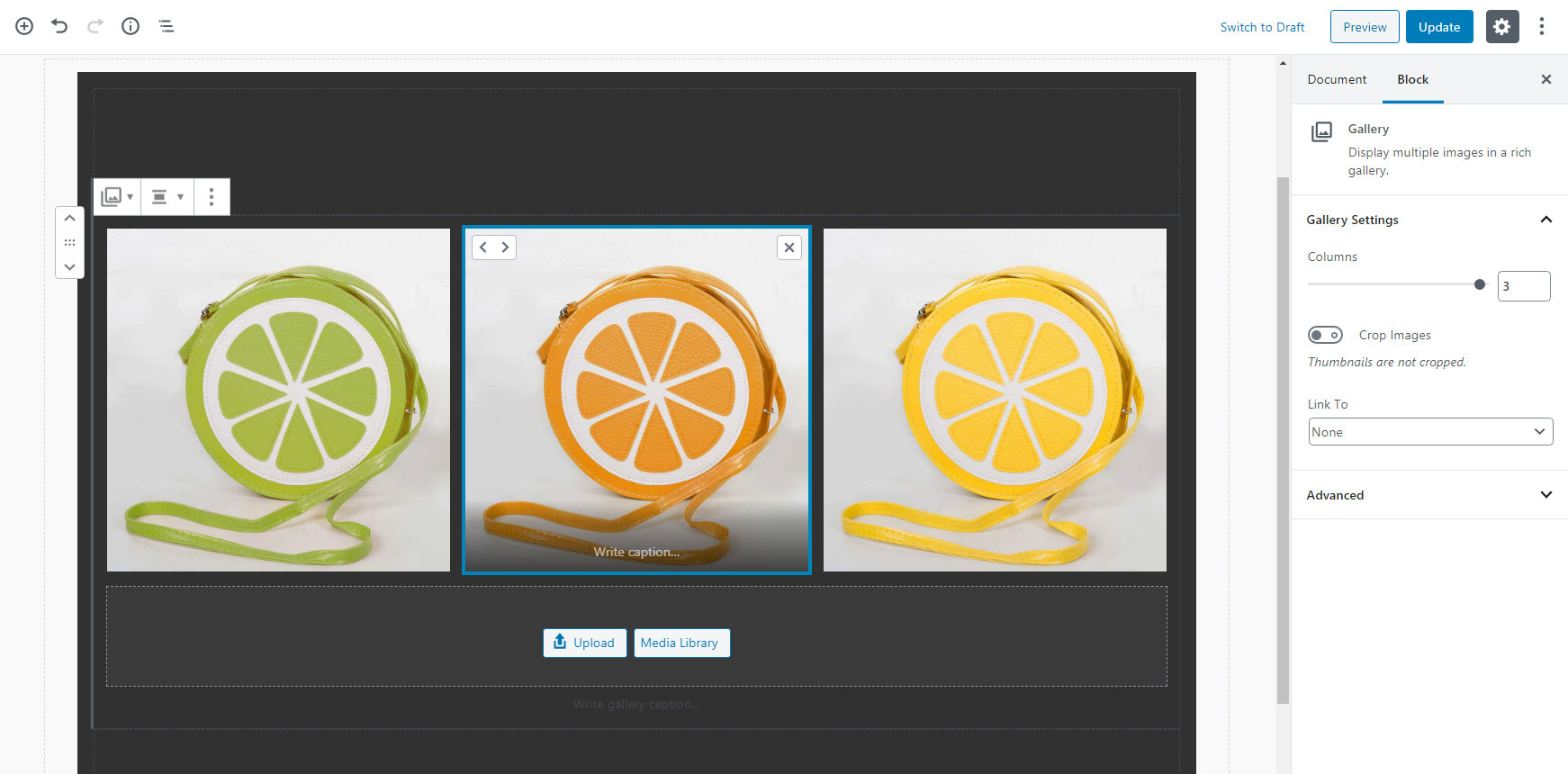 3. Table Block [Improved]
Table block markup is improved too with the new update. Astra supports width option for this block as well.
Other Minor Changes
Apart from the above improvements, there are a number of changes in WordPress 5.3 that are all managed by Astra.
Your Astra website will be all ready to welcome 5.3 and you don't have worry about this major update breaking anything in the frontend.
Try WordPress 5.3 RC5 with Astra
The Release Candidate i.e RC5 is already out for WordPress 5.3. You can try out on a staging website or your local machine by using the Beta Tester Plugin.
Download Astra theme 2.1.3 here and see how it works for your website.
You can download Astra Pro 2.1.3 from your store account.
Update:
WordPress 5.3 stable version is available from the 12th of November 2019. You will be able to update it from your WordPress Dashboard.
Stay Tuned for More Updates!
In a few previous posts, I have already given a hint that we are working on Starter Templates' big release. To get a preview of this and many such updates follow our public roadmap.
In case you need any help, write to our wonderful support team.
See you soon!