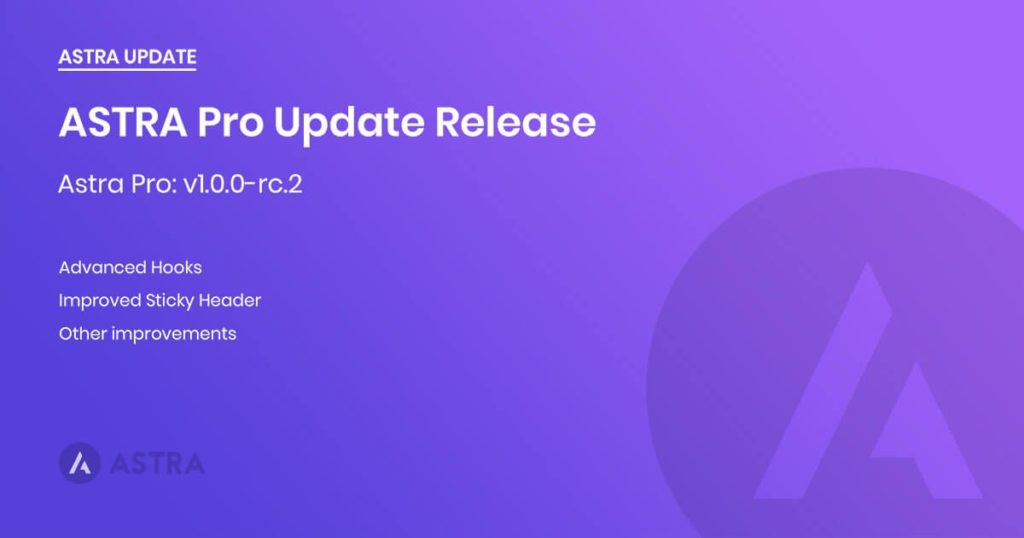 Hey all,
We just released a new update for the Astra Pro: v1.0.0-rc.2 ?
This update introduces a new module called "Advanced Hooks" and major improvements in the "Sticky Header". Besides these, we have squashed many bugs and have improved many things under the hood, to prepare the launch.
This is probably the last free update that will come with the beta purchase key and our store will be "officially" open for sale just in the few hours.
If you have a moment, please try out the new Advanced Hooks and improved Sticky Header module and let us know how do you like it.
Cheers!