The Astra Premium Sites Plugin allows you to import Agency (premium) starter sites. This plugin is available with Mini Agency and Agency Bundle.
You can download the plugin from the downloads page of our store. Once you install this plugin you will have to activate the license key.
Step 1: To get your license key, please log in to our store and open the Licenses page.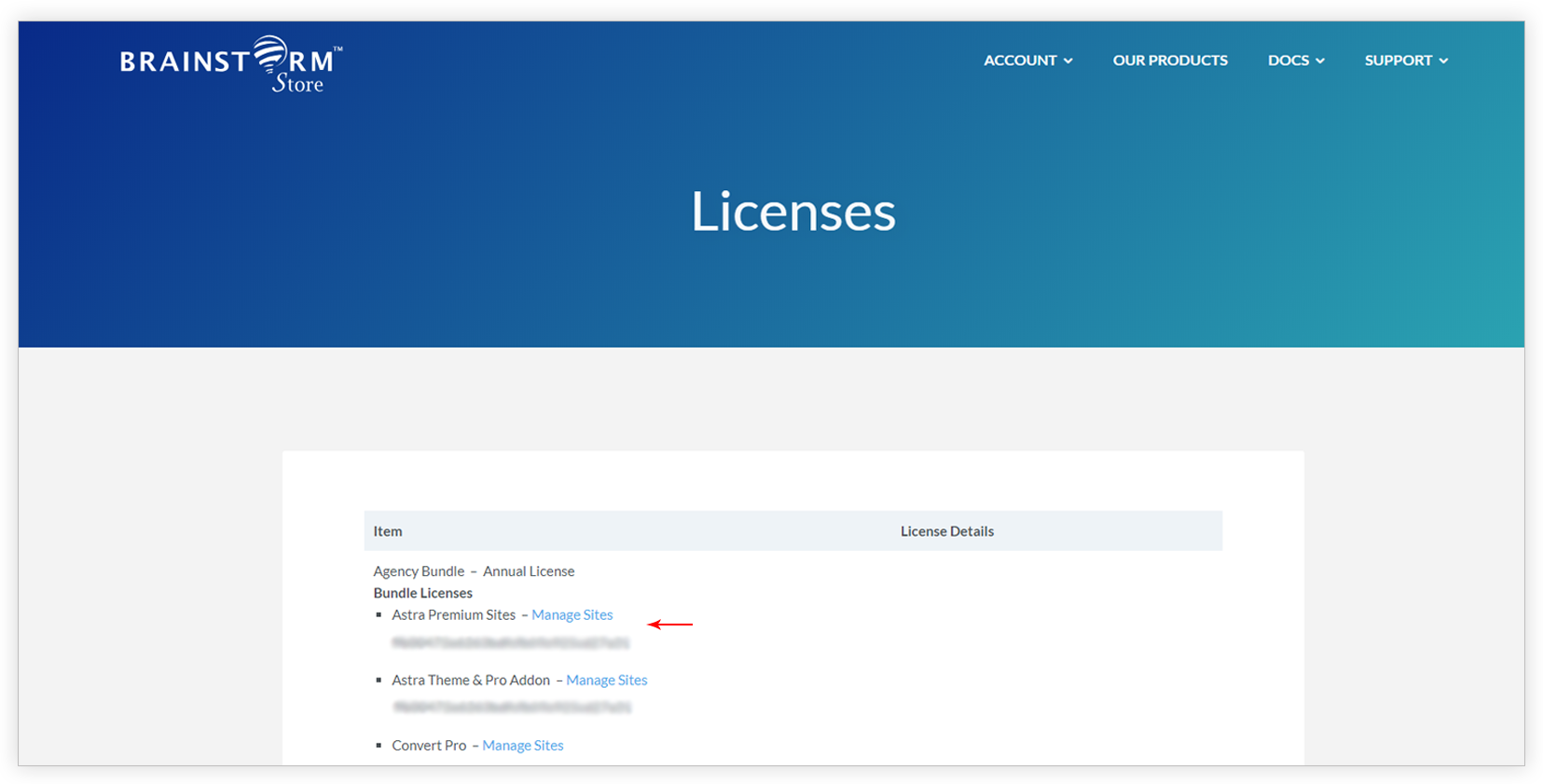 Step 2: To activate the license, navigate to WordPress WordPress Dashboard > Plugins > Installed Plugins > Astra Premium Sites and click on Activate License. A popup window will appear where you need to enter the license key.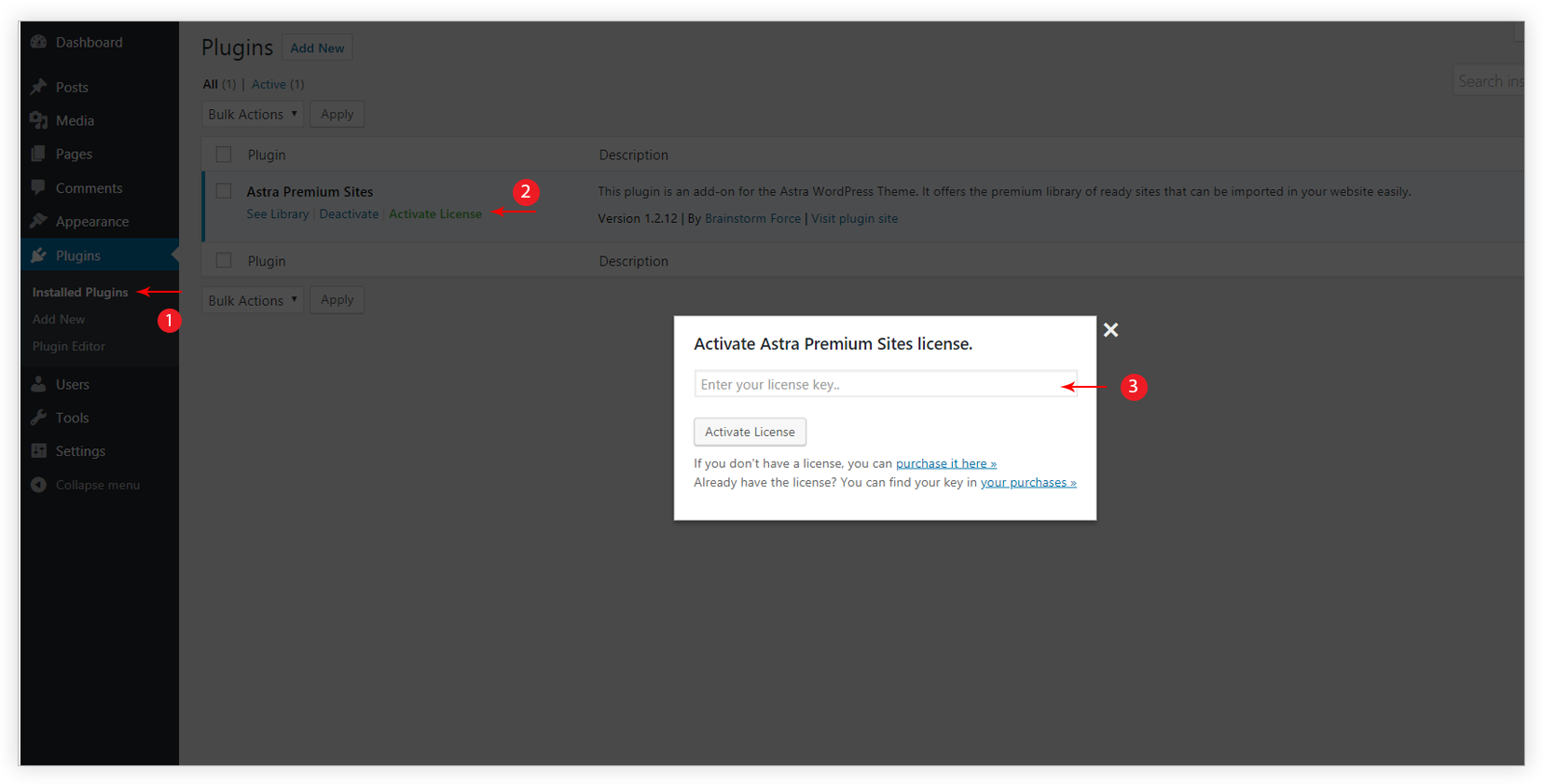 Note: The Astra Premium Sites plugin is a completely different plugin than the Astra Starter Sites plugin that is available for free.