While importing Starter Templates, does the popup says – "cURL Support Missing"? If yes, here's why and how you can clear it.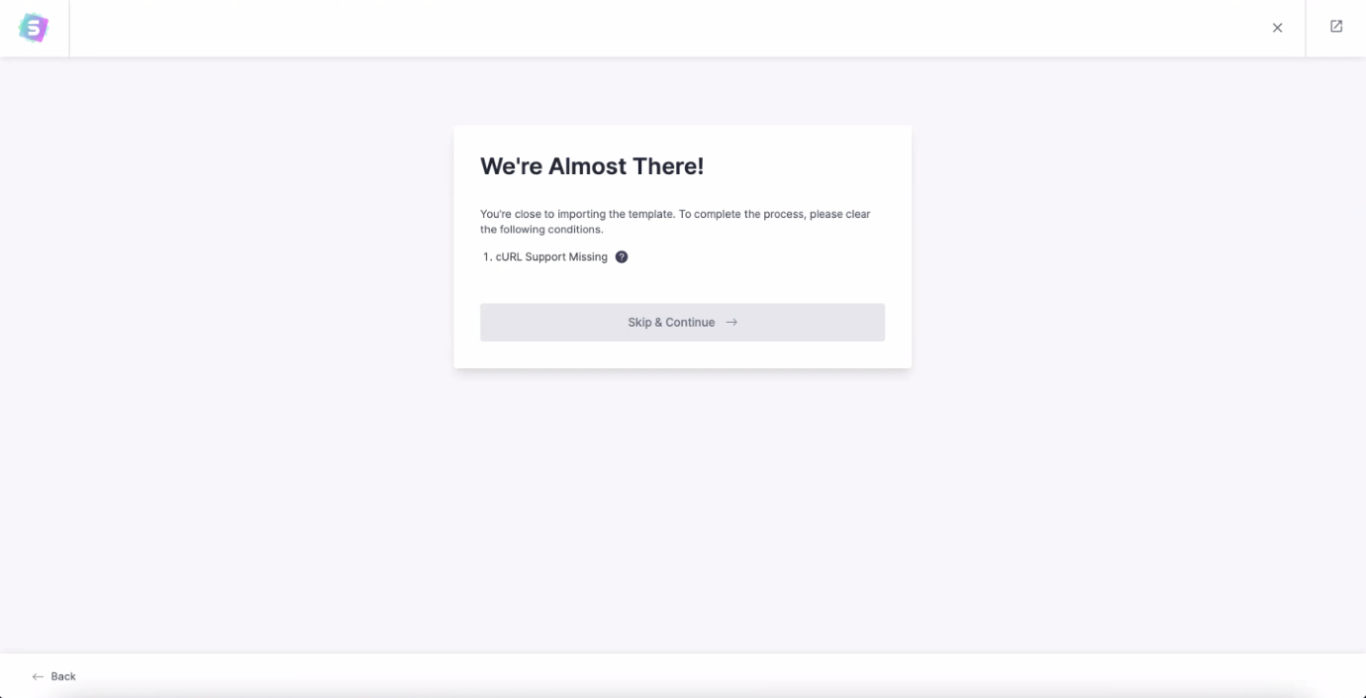 Why?
This error is related to your server and not caused by WordPress.
When you start importing a template the request has to process through your server. In case your server is unable to process it, you will see this notice.
How to Clear?
Just get in touch with your service administrator and request them to enable cURL support on your website. Once this is done you can try importing the template again.
Here is an email template you can send to the server administrator –
Hello,

I'm facing an issue while importing templates using a 'Starter Templates' plugin on my WordPress installation.

The error says – cURL Support Missing and asks me to reach out to the server administration/hosting provider to fix this issue.

Can you please take a look? Looking forward to hearing from you.

Thank You!

Regards,
Your name