This is a premium feature available with Astra Pro Addon plugin. To use this Pro feature, you need to have the Astra theme along with the Astra Pro Addon installed on your website.
Also, make sure that you have the Easy Digital Downloads plugin installed and activated.
Read about the module here. Make sure that the Easy Digital Downloads Module is activated from Astra Pro options.
You can style the product archive page where all your products are listed.
You can find the settings under Appearance > Customize > Easy Digital Downloads > Product Archive.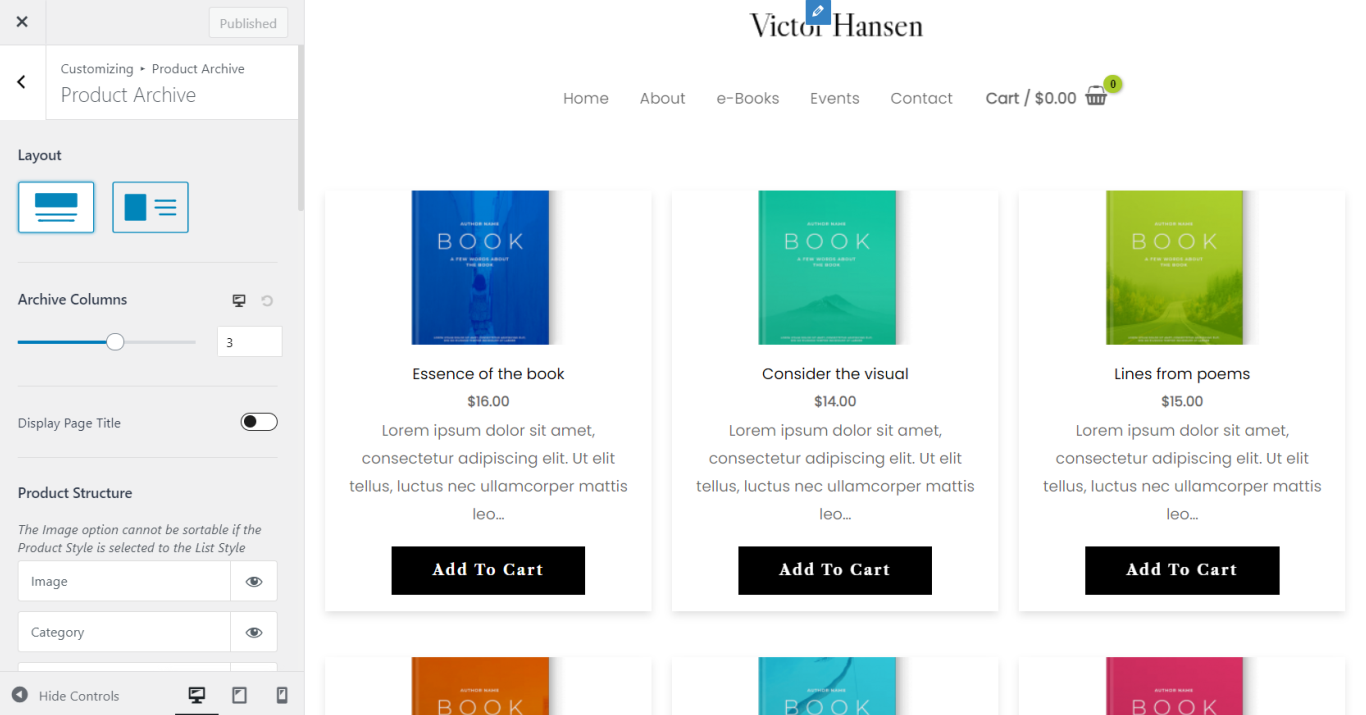 Below are the available options in the module –
1. Choose Product Style – Layout
Astra has two layout options for your Shop page:
Grid View: Where you can display your product archive page in a grid style, where the product image is displayed at the top. Product related information like price, category, title etc is displayed below the image.
List View: Where the image and product related information is displayed side by side.
2. Archive Columns
You can choose the number of columns to be displayed for your products on the shop page, in Grid View and List View. You can choose the number of columns on your responsive devices with the toggle button.
3. Display Page Title
Enabling this option will display the title for the archive pages.
4. Product Structure
Product structure helps you in giving quick details in a simple and easy way. You can hide or display them by clicking on the 'eye' icon.
5. Cart Button Text
Change the text for the Add To Cart button.
6. Variable Product Button
Choose a button or option for the variable product.
7. Variable Product Button Text
Change the text for the Variable Product Button text.
8. Product Styling
Content Alignment: This option helps you to set the overall alignment of the product view. You can set the content alignment to Left, Right or Center
Box Shadow and Box Hover Shadow: Shadows help in enhancing your product page design. You can add shadow for a box as well as for the mouse rollover.
8. Button
This helps you to set the horizontal and vertical padding for Add To Cart button.
9. Archive Content Width
Adjust the width specifically for product archive pages.
10. Colors
You can set the Colors for the Product Title, Price Color, and Content Color.
11. Typography
You can set the Typography for the Product Title, Product Price, Product Content from here.