Single post the page where the individual blog topics are described in minute details. The author can cover every necessary detail in the single posts.
Apart from the featured image, you can add images and videos in the post through the media. You can also add/embed the related or reference links to the topics.
You can find the setting under Appearance > Customize > Blog > Single Post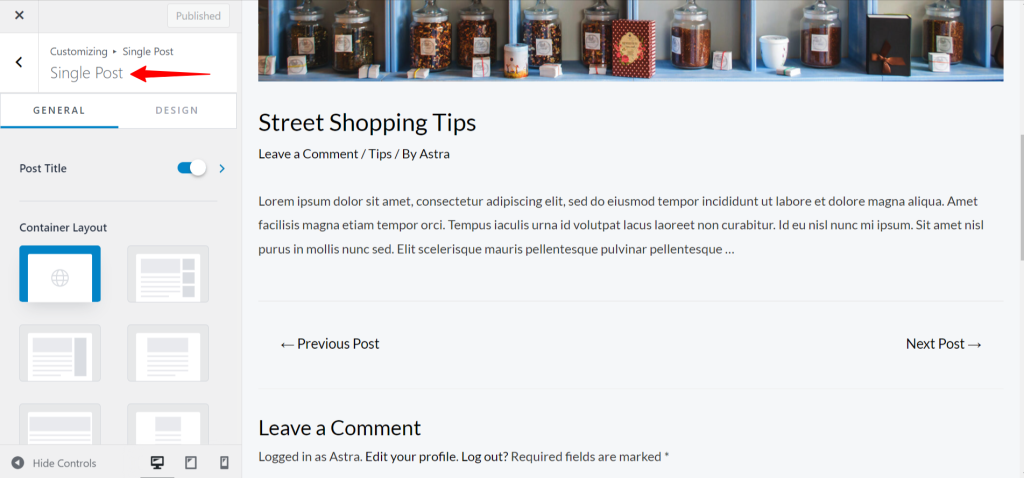 We provide more styling options in dedicated modules of Astra Pro Addon plugin. Learn more about the Blog Pro module of Astra Pro Addon.