Astra provides a huge library of starter templates for anyone who does not like to start designing websites from scratch.
These sites are made using various page builders such as Elementor, Beaver Builder, Brizy as well as Gutenberg — the default new editor of WordPress. If you like any of these sites, you can import it on your own website in just a click.
Recently, we have added an eLearning starter site that is built with the LearnDash LMS plugin.
Please note — LearnDash is a premium plugin that needs to be purchased separately so that you can import this site and use it to the fullest.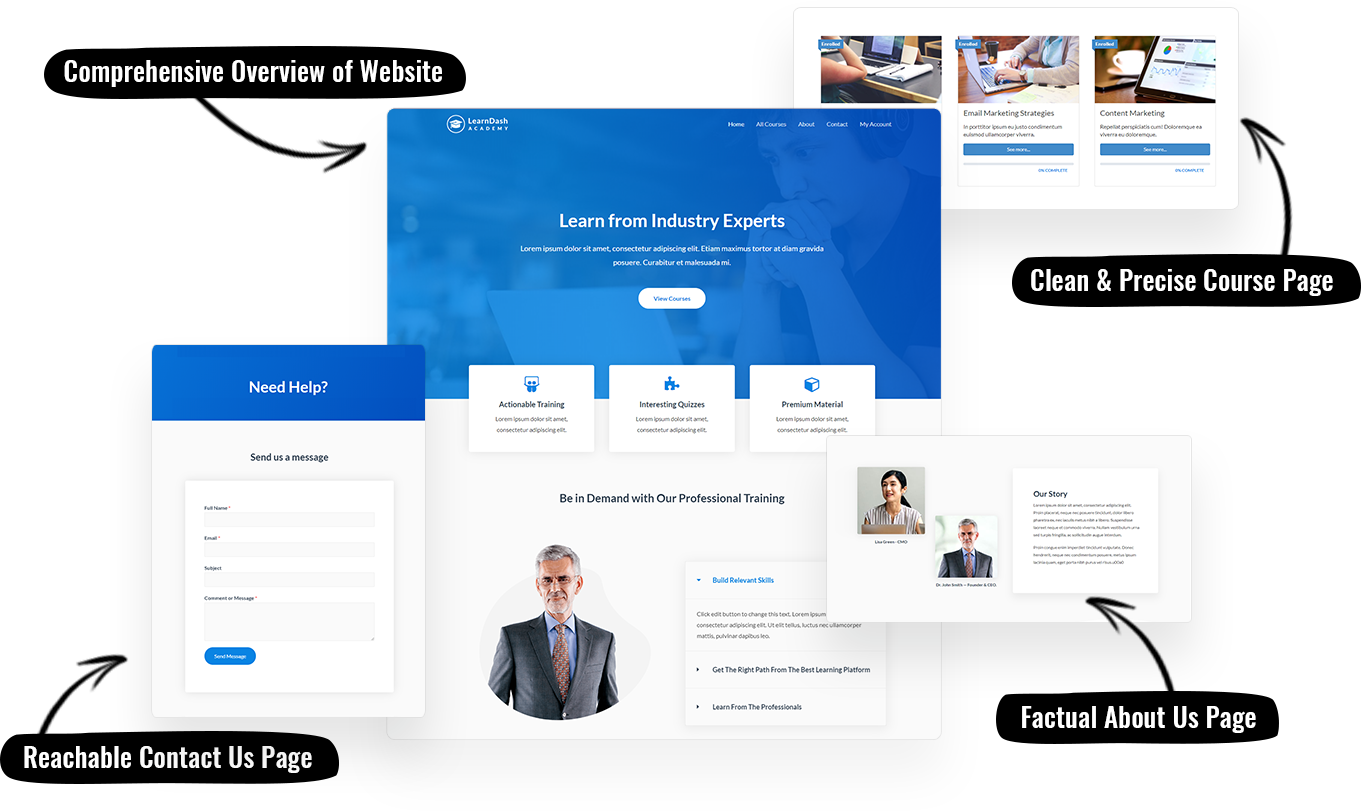 This entire site can be imported on your own WordPress installation easily with just a few mouse clicks; so you can have a fully functioning eLearning website — which you can tweak and make your own.
Let's see how to import this starter site step-by-step:
Important: Before we begin — be sure to take a backup of your website. It is free, easy and takes only five minutes. Also, it is strongly recommended that you import site on a staging server if you have a live website. That way, your live website will remain to function.
Ready?
Let's begin with importing ready-made LearnDash site
Step 1: Get Astra theme from the WordPress Repository [FREE]
Step 2: Install Starter Templates Plugin from the WordPress Repository [FREE]
Step 3: Download and Install the LearnDash Plugin. It is a third party premium plugin that needs to be purchased separately. It costs $159 USD for a single website license. This is a necessary plugin as it offers the entire LMS functionality which powers your eLearning website. You can take a look at the features LearnDash offers on their website.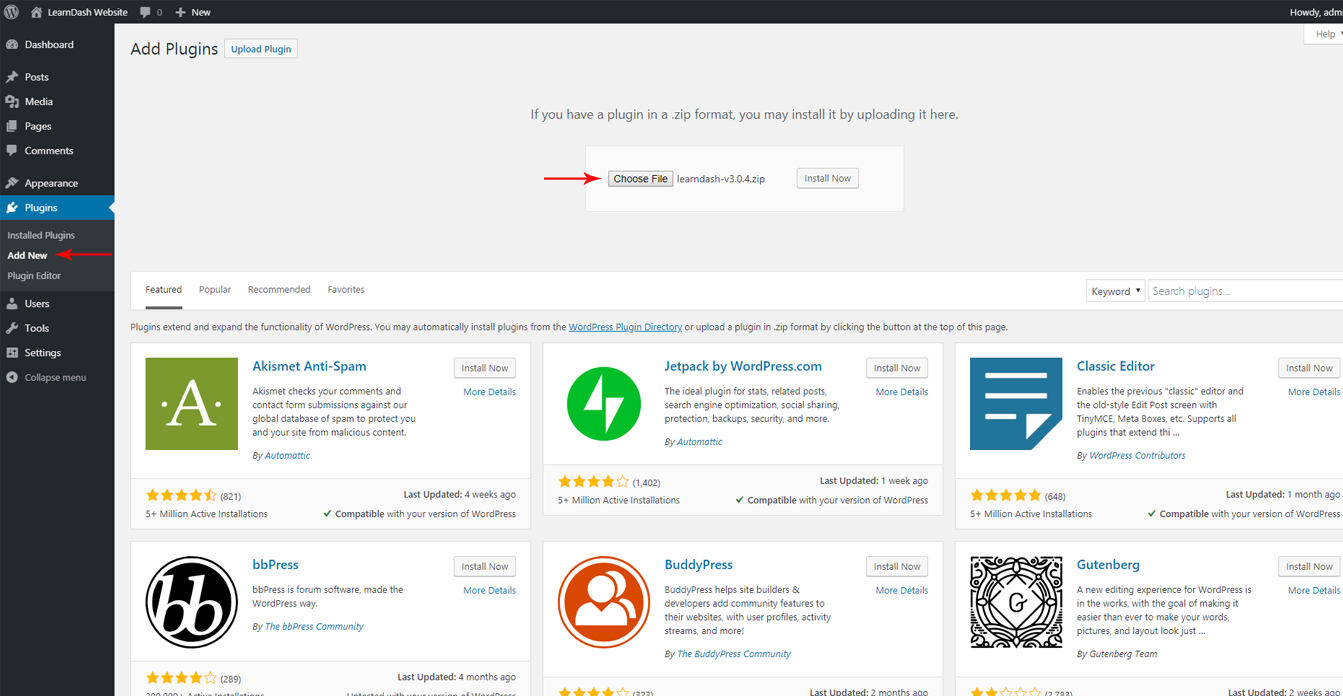 Step 4: Install the LearnDash Course Grid and LearnDash WooCommerce Integration plugins. They come free with the purchase of LearnDash. These are necessary plugins for the demo.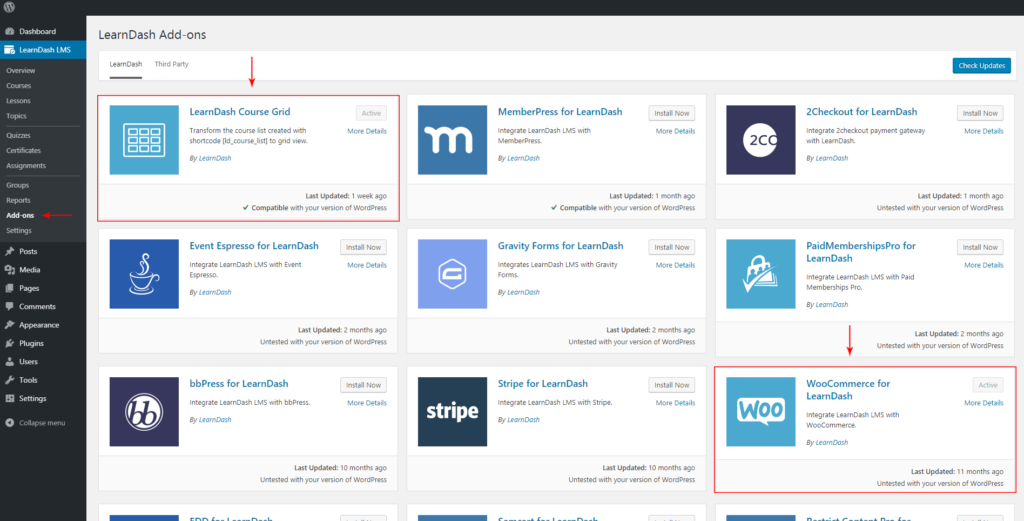 Step 5: From Appearance > Starter Templates, choose your favorite page builder. Starter site is available with – Elementor, Beaver Builder and Gutenberg editor.
Step 6: Search: LearnDash Academy. This is the starter site we are going to import. Click on the Preview button.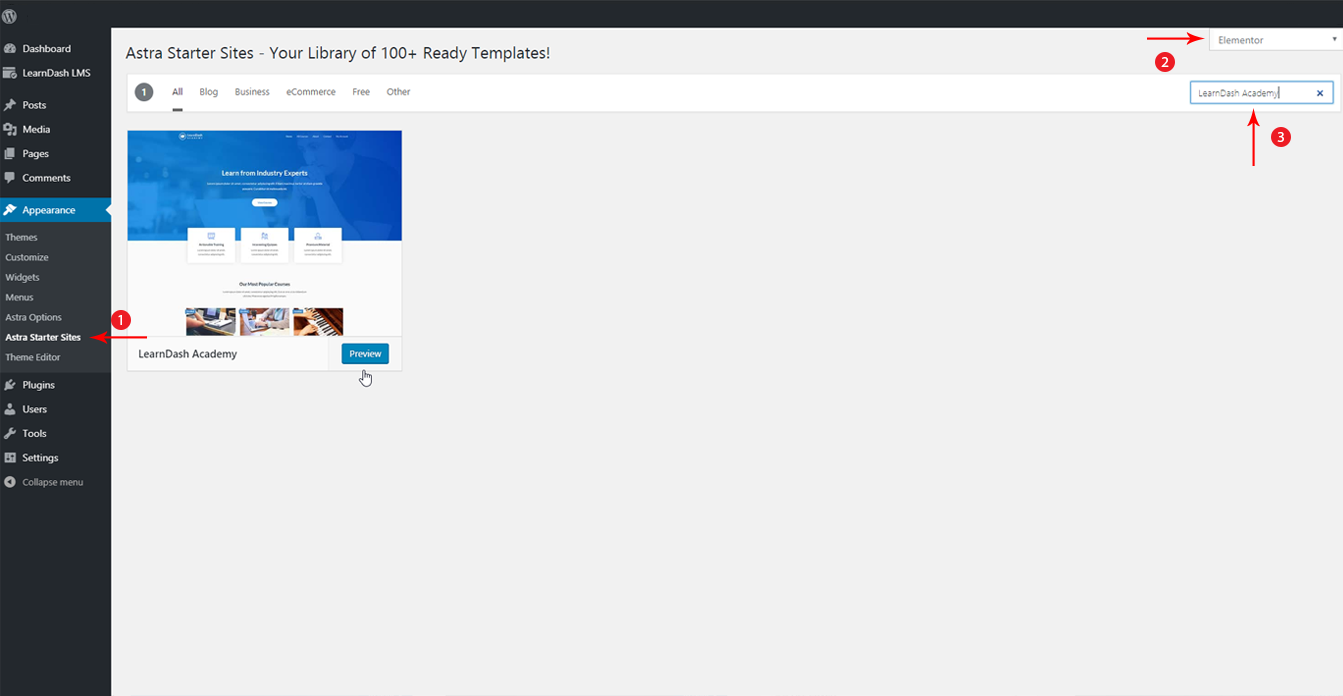 Step 7: Go through the options on the left. If you are not sure about them, leave them default and click Import Site button.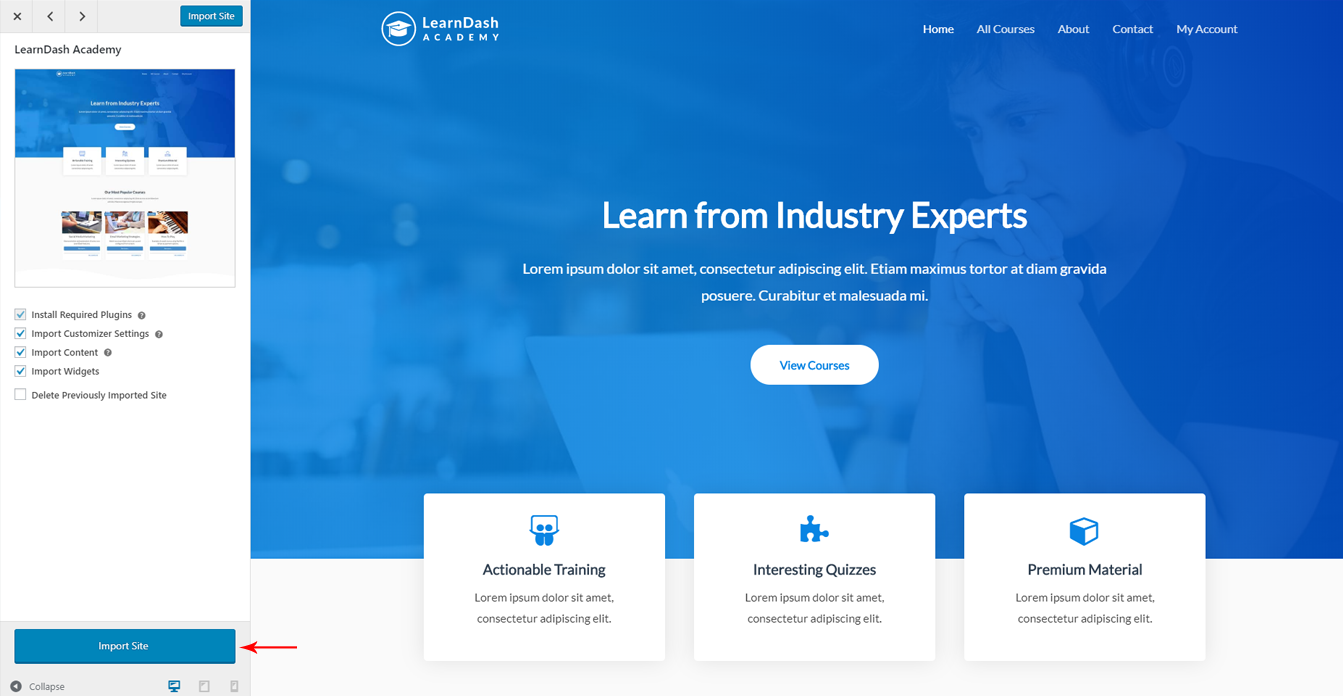 Step 8: Relax, refill your mug of coffee as the import process can take about anywhere between 2 to 10 minutes depending on speed and connection between your host and ours.
And done! You will have a complete eLearning website. 🙂
From here, you can play with the site and see how it is created. Add your own courses, replace the text and images with your own and make this starter site your own.
If you stuck anywhere with the LMS, go through the super extensive documentation on the LearnDash website. And if you need help with the page builder, you can take a moment to go through the knowledge base on its respective website.
I hope this article and starter site we have created will help you understand how to create an eLearning website with LearnDash LMS.
Please let us know if you have any feedback or suggestions in the comments below!