Do you want to find someone's email address? Need to contact someone but don't know their details? Want to chase a lead and need to make first contact? What are the different ways to find someone's email address ethically?
This article will help!
You may need an email address for several reasons.
You may want to:
Reach out to a fellow blogger for backlink opportunities
Schedule an interview/podcast with an influencer
Connect with decision-makers or heads of an organization
Prospect potential leads
Explore career opportunities
Send an email to a secret crush
Well, you get the point. There are plenty of reasons you might want to find someone's email address!
The good news is that you also have plenty of ways to find someone's email address.
From using email lookup tools to the more obvious methods, we've compiled a list of smart and innovative ways that you can find an email address.
Why Finding the Right Email Address Is Important
To begin, let's look at some interesting facts.
Based on a recent report, the average email marketing open rate across is around 21.0%. The same report also indicates that the open rate for cold outreach emails stands marginally higher at 27%.
With such low open rates, do you want to further reduce the chances of your email not getting seen by sending it to the wrong address?
Whether you are sending out a request to an influencer for an interview, applying for a job, or sending out a business proposal, you want to be taken seriously. To improve the chances of getting an actual response (and not an auto-responder), you have to hit the bullseye.
That means using the right address.
Sending an important email to a random [email protected] is like shooting in the dark. You are just hoping for a reply that likely will not arrive.
While it can take time and effort to find the correct email address, it's a one-time thing. Use any of the following methods and it may not even take much time or effort at all!
13 Ways to Find Someone's Email Address
Here's a list of ways you can find someone's email address. We have tried and tested them all and they all work perfectly.
Let the hunt begin!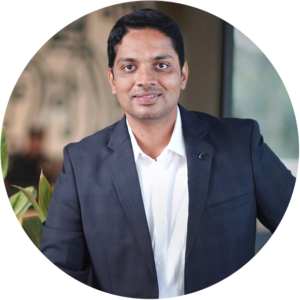 Hello! My name is Sujay and I'm CEO of Astra.
We're on a mission to help small businesses grow online with affordable software products and the education you need to succeed.
Leave a comment below if you want to join the conversation, or click here if you would like personal help or to engage with our team privately.
1. Visit the Contact and About Us Pages
The simplest and best way is to check out the contact and about us page of a website.
Most websites include the team members and management team on their about page. In some cases, they also include their email address or links to their social media profiles.
This is one simple yet effective way to find the email addresses of who you are looking for.
Look out for those 'About Us,' 'Contact,' 'Meet the Team' links, either on the header or the footer of the website.
2. Visit Their Social Media Pages
Most businesses have a social media presence. Be it on Facebook, Instagram, LinkedIn, Twitter, you name it, and in all probability, they have a social media presence there.
Chances are, they've also included their contact information.
For instance, check out the Facebook page of any business (e.g., Astra's Facebook page) or the individual you'd like to engage with. You'll notice the contact details present under the about section.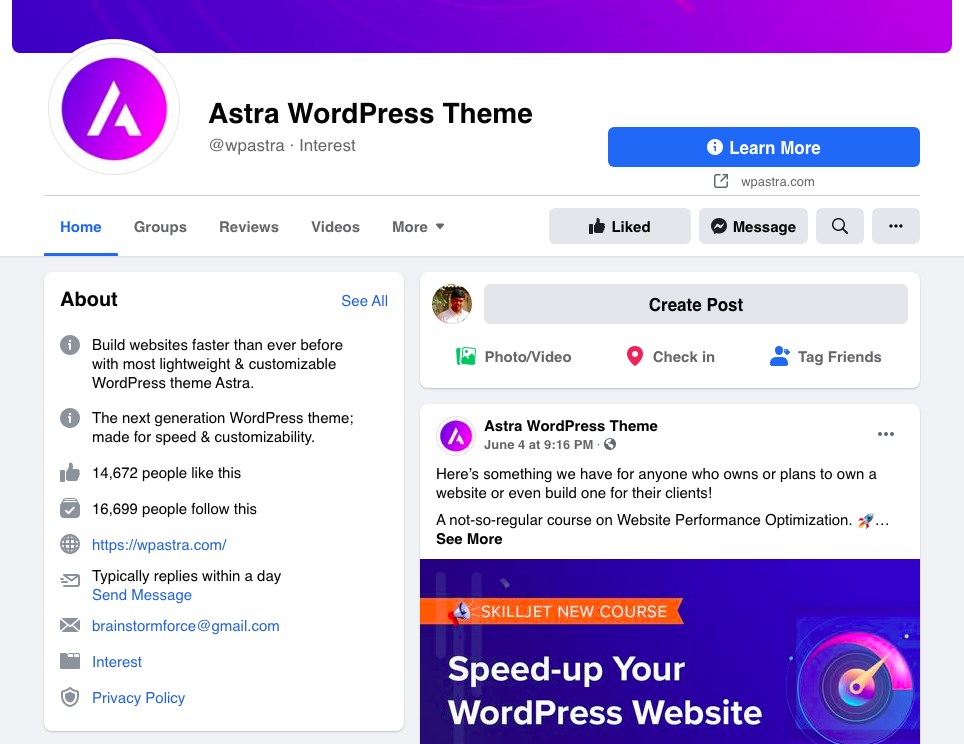 The same holds true for Instagram and Twitter. Again, look out for bios where the website URL or an email address is mentioned.
Some people will list their email addresses using 'dot' and 'at' instead of "." and "@." to hide them from bots.
Ever tried sending a direct message (DM)?
Depending on the user's privacy settings, you could consider this an option to engage with the business or individual directly and request their email address.
LinkedIn is another fantastic platform that helps you connect with businesses and individuals. It may take time for your request to get accepted. But once done, you've got a direct connection with the contact.
All this makes social media platforms a great place to find someone's email address.
3. Use an Email Lookup Tool
Email lookup tools make it super easy to find someone's email. All you have to do is enter the person's name and the website URL. The tool then does its magic and displays the relevant email addresses.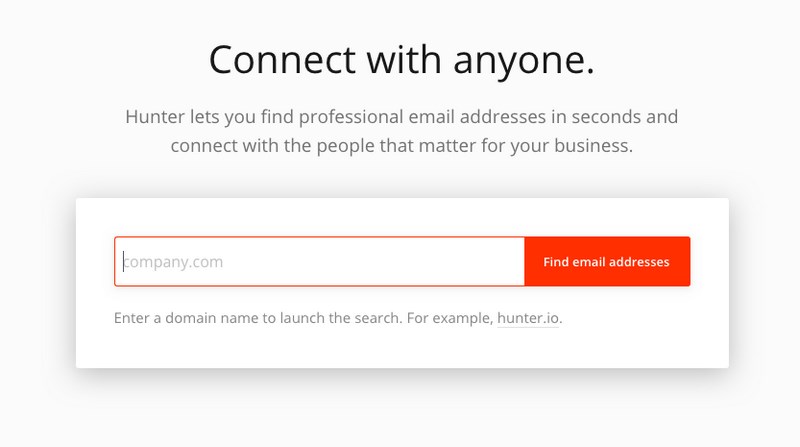 In some cases, you have to enter the organization's website address, and the tool throws up the email addresses of those working there.
These email lookup tools send out bots that look out for data for the particular domain name on the web.
At times, they come back empty. This happens when the tool's crawler couldn't access it, or the results were hidden for legal reasons.
But here's the catch.
Most of these tools are subscription-based. There is a limit on the free searches, and base their fees on the number of monthly searches you'd like to carry out.
So, which are the most popular email lookup tools around?
We've created a list of the most popular email lookup tools to help you get started:
Do you want to find someone's email address for free?
Here's an option that you could try. In fact, it works pretty well and is up to par with the paid options we just covered.
Clearbit Connect: A Chrome extension that you can also include in your Gmail inbox. It not only displays information about the people who email you, but it also allows you to find anyone's email address. Search for companies or for people, all without leaving your inbox. Clearbit Connect works on Outlook too
4. Use Google
A pretty straightforward way to find someone's email address is by searching on Google. If you are lucky, you may just discover their email address.
Type in your prospect's name and search operators such as 'email', 'email address', and 'contact.' This helps you narrow down the search, especially when searching for a very common name.
For instance, if you are searching for the email address of a person named John Smith, your search queries could be,
john smith + email
john smith + email address
john smith + contact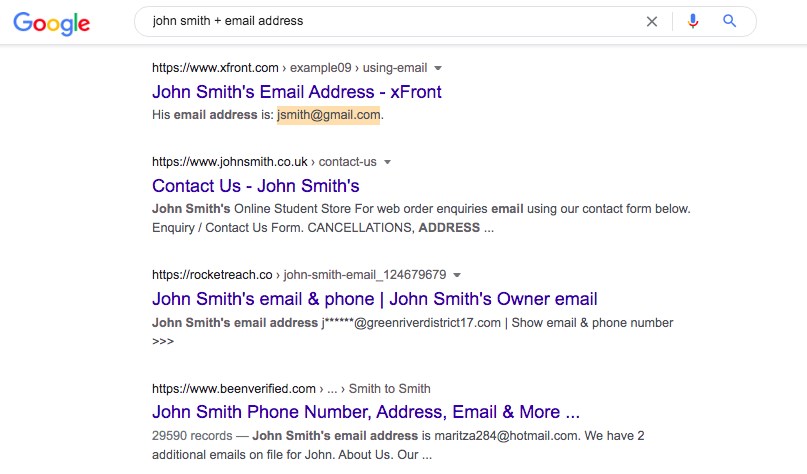 Another hack you could use is if you know where your prospect works.
For instance, if the same prospect works at WordPress (WordPress.org), you could try the following search queries,
site:wordpress.org + john smith + email
site:wordpress.org + john smith + contact
site:wordpress.org + john smith + @wordpress.org
You get the drift. Get more creative with your search queries and keep the search going.
And don't just limit yourself to Google. You could try out the same tricks on other search engines, too, such as Bing, Baidu, Yahoo!, Yandex, DuckDuckGo and others.
5. Subscribe to Your Prospect's Mailing List
When you subscribe to a newsletter or a mailing list, do you receive a welcome email or a confirmation email?
Most websites make it easy for you to sign up to their emailing list. Either via an upfront message that says 'sign up for our newsletter' or through a free lead magnet (the one where you key in your email address for a free ebook, cheat sheet, or a free trial period subscription).

Assuming you know your prospect's website, look out for similar options where you can become part of their mailing list.
If your prospect is an influencer or a blogger, in all likelihood, after you subscribe to their emailing list, you should receive a welcome email from their main email address.
This is an easy hack to get someone's email.
In cases where you get the welcome email from a generic 'info' address, you could still try connecting with them and engaging in conversation.
By conversation, we don't mean requesting the email address up front. Instead, build a relationship, engage in conversation related to the niche your prospect is in, share resources, and get to know them a little. You can use this knowledge in your approach later, so it can be very useful!
For all you know, your prospect may suggest getting in touch with them directly at their personal address.
It's a slow process but, surely, well worth the effort.
6. Check the WHOIS Record
Here's another way you can find someone's email address. We must mention, this works best when the website belongs to an individual, such as an influencer, blogger, or small business owner.
If your prospect has a website, the most apparent page on their website that you'd check is their contact page. Visit the page and help yourself to the contact details.
What if your prospect has just parked the domain or doesn't list their contact details?
How do you get their email addresses then?
Thankfully, there's something called the WHOIS information.
When you purchase a domain, it is mandatory that you share your contact details with the domain registrar.
So, if you were to visit the website who.is, and enter a domain name, you'll see details such as the name, address, and email address of the website owner.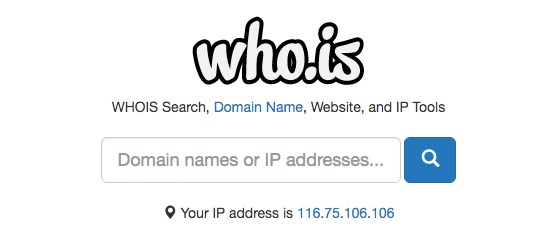 All this information is available to the public for free!
But there's a catch.
Most registrars offer a service where website owners can hide their information, often called domain privacy. After all, not everyone is comfortable with sharing their information with the whole wide world!
However, this service comes at an additional cost. Some opt for it, while others don't. So, you could try this option out.
You never know. The information you want might just be out there!
7. Check Your Email List
Has it ever occurred to you that you were frantically looking for something all over the place while it was right in front of you the whole time?
This could just be the case with an email address.
If you've built an email list, chances are that you've been offering some excellent content that's of value.
If that's the case, the person you're trying to find may already be following you.
So, before you go around scouring the internet for your prospect's email address, it's worth spending time checking your mailing list!
8. Export LinkedIn Connections
We've covered social media and LinkedIn earlier. However, there's an option in LinkedIn that allows you to export your connections, and with it, their email addresses.
Of course, this option works well only if you are connected with the person you're trying to find.
Head over to Me > Settings & Privacy from your LinkedIn profile. Here, you get to access the Data Privacy tab.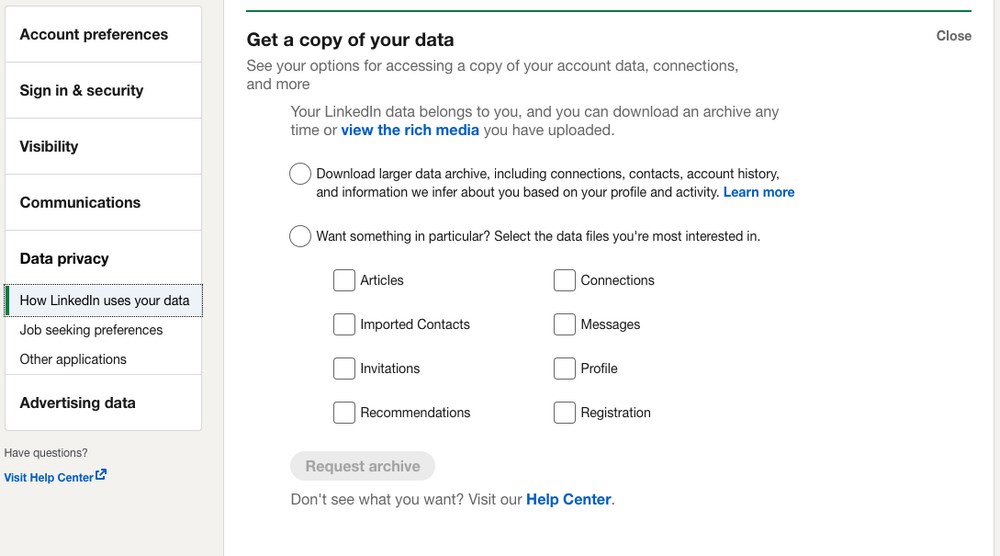 Under How LinkedIn uses your data, click on Get a copy of your data.
You have the option to either download information of all your connections and contacts or to specifically choose what you want.
Once done, click on the Request archive button, and in a matter of minutes, you will receive an email with a spreadsheet containing all the requested information.
If you'd like to do much more with your LinkedIn contacts, you could try using a paid tool called Get Prospect. It's a Chrome extension you can integrate with a CRM, create workspaces, organize your contacts, and a whole lot more.
9. Look For Personal Blogs
If you were unsuccessful in reaching out to someone through their company website, you could try looking to see if they have a personal blog.
People are not all about business and many of us have personal blogs too. A place where we can explore our own likes, dislikes, opinions and ideas. Somewhere not linked to work and not linked to any organization we may work in.
For instance, the Neil Patel blog talks about everything you need to know about SEO and digital marketing. While he offers a platform to connect with his audience and vice versa, he also promotes his ad agency on his blog.
His blog is completely separate from his business interests like Crazy Egg, Hello Bar and KISSmetrics.
Check to see if the person you're trying to find has a personal blog as well as being part of a company or other organization. It won't take long and could find you what you need.
10. Check 'About the Author' Pages
Came across a great article online? Do you have an equally great article that could add value to the original? How do you get in touch with the author?
A simple way of going about this is to look out for the section that says 'About the Author.' It is a common feature to see the author bio mentioned on websites.

The 'About the Author' section is typically linked to the author's profile page. This page includes an archive of all the articles written by the author, in addition to their contact details.
If you're lucky, you may find their email address. Or you could find a link to their social media profiles, which is the next best thing.
11. Ask via a Contact Form or Generic Email Address
While this is not the best option, it is worth a try.
Most websites have a contact page. They either have a contact form or provide a generic '[email protected]' email address.
If you were unsuccessful in finding the email address from elsewhere, you could try submitting the contact form or sending an email requesting to be connected with your prospect.
For a larger organization, these mails would be monitored by support staff and are dependent on their routing the mail to the appropriate individual.
As we said, it's worth a try if nothing else has yielded a positive outcome.
12. Make an Educated Guess
Have you made an educated guess on someone's email address and it turned out correct?
The email addresses of an organization usually follow a particular pattern.
If you have the details of your prospect, such as the first name, surname and company name, chances are that you will be able to guess their email address.
To narrow down your options, you could also visit the contact page of the organization. They may have an email address which you can use to guess the pattern they use.
For instance, let's say you want to connect with Sujay Pawar, CEO and Co-Founder of Brainstorm Force (the company behind Astra).
Here are a few options that you could try (hoping I don't get fired for this!):
[email protected]
[email protected]
[email protected]
[email protected]
[email protected]
Out of the email addresses mentioned above, you would have a few emails that bounce back. You may also have one that goes through.
While it's not exactly a shot in the dark, it's an educated guess that should work.
While we are at it, if you would like to get in touch with Sujay, you could connect with him on Twitter @sujaypawar. (didn't we say social media works!)
13. Just Ask
Our last method, and probably the most effective one.
If you want to connect with someone, just ask! You will never know until you do.
Want to apply for a job? Just contact the organization and request the email address of the person you need to contact.
Want to reach out to an influencer or a business head? Send them a DM and request their email address. They may also have a PR team or a secretary who you could call and request their email address.
Sometimes, our assumptions get the better of us. We ignore the easiest ways of finding someone's email address until the very end. Give this a shot. You may get lucky early on!
How Do You Find Someone's Email Address?
We've covered the 13 best ways to find someone's email address.
Email is still one of the best marketing tools to reach out to your potential audience. Email marketing gives you the maximum ROI compared to any other marketing strategy with the right nurturing, engagement, and email segmentation.
If you're reaching out to people, a little detective work can go a long way. It may take time and effort but could yield the results you need.
Use the methods explained responsibly though and don't spam them. Build authentic connections with your prospects and you never know. You may never need to make a cold call ever again!
Over to you now. Which of the methods mentioned above do you use to find someone's email address? Or is there something we missed out on? Do comment below. Or better still, email us!