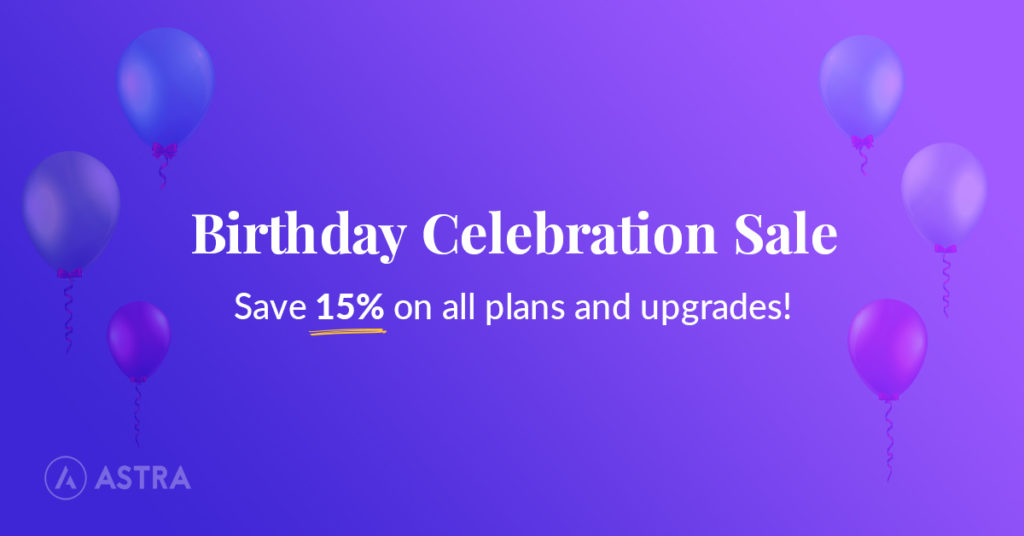 Feels like we've known each other for years, doesn't it? But guess what? It's been just a year as we celebrate Astra's First Birthday today!
Woohoo!!! ?????????
The first year of Astra has been an amazing journey for us! Here are some stats:
60,000+ Active Installs
4,757 Community Members
277,523+ Downloads
203 Reviews
146 Articles in Knowledge Base
All this in the first 12 months since our first release! We take this opportunity to look back and thank each and everyone of you for making this year fun and for helping us bring Astra to where it is today ?
As a part of the celebration, we're offering 15% OFF on all plans and upgrades. So if you're not a customer yet, be sure to grab your copy now. And if you're an existing customer, the discount is available on upgrades as well with the coupon code: ANNIVERSARY
Thank you once again for all the love and support in the last 365 days and we look forward to serving you more in the years to come.
Cheers!