Astra Pro Addon is a plugin that extends the free Astra theme and adds more features to it.
You can activate the license of Astra Pro Addon from WordPress Dashboard > Appearance > Astra Options > Astra Pro License.
Note: Make sure you have the Astra Pro Addon installed and activated to find the License section as shown below. Here's an article to help you install and activate the Astra Pro Addon.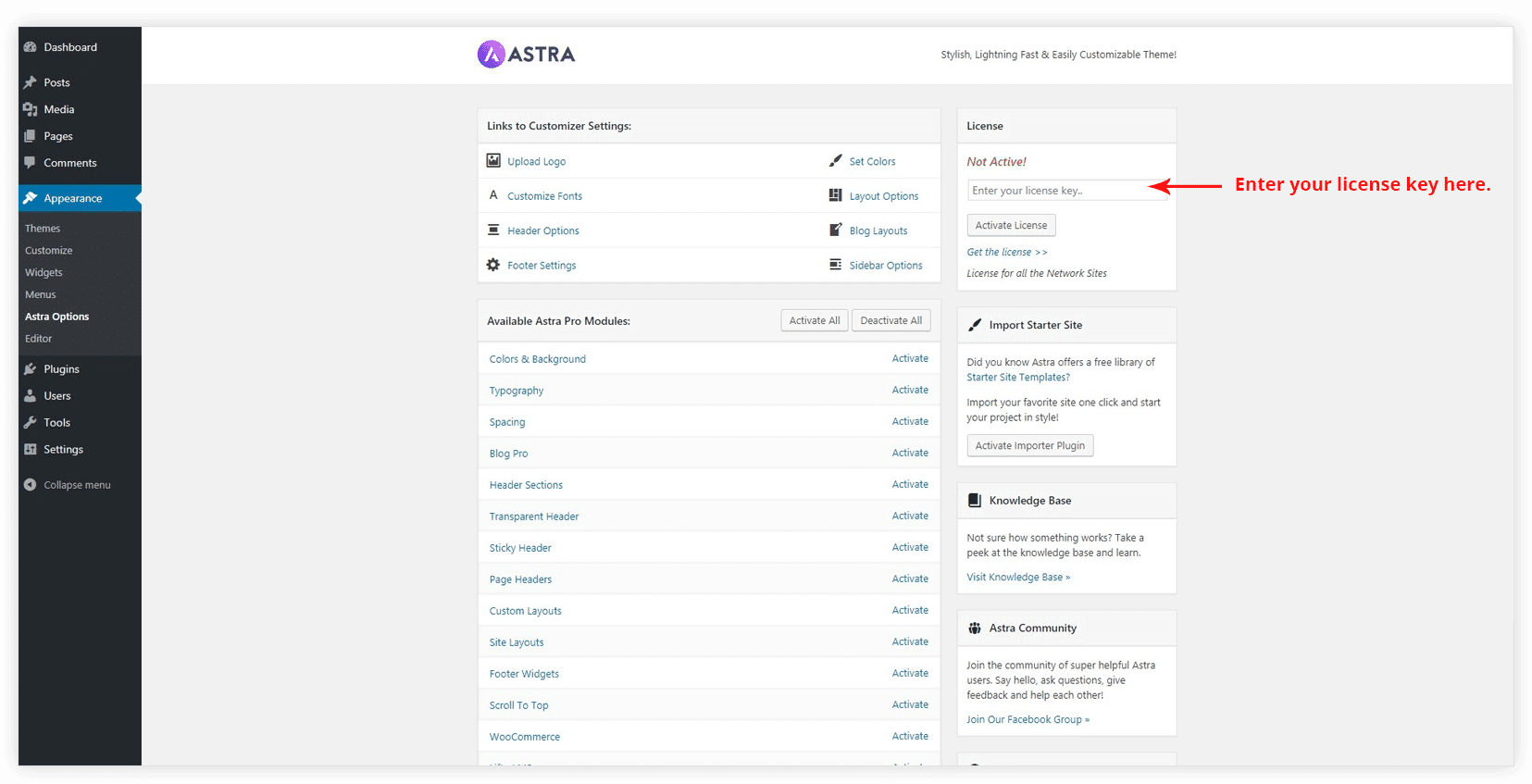 To get your license key, please login to our store and open the Licenses page.