Astra Pro Addon is a plugin that extends the free Astra theme and adds more features to it.
You can activate license of Astra Pro Addon from WordPress Dashboard > Appearance > Astra > Addons > License.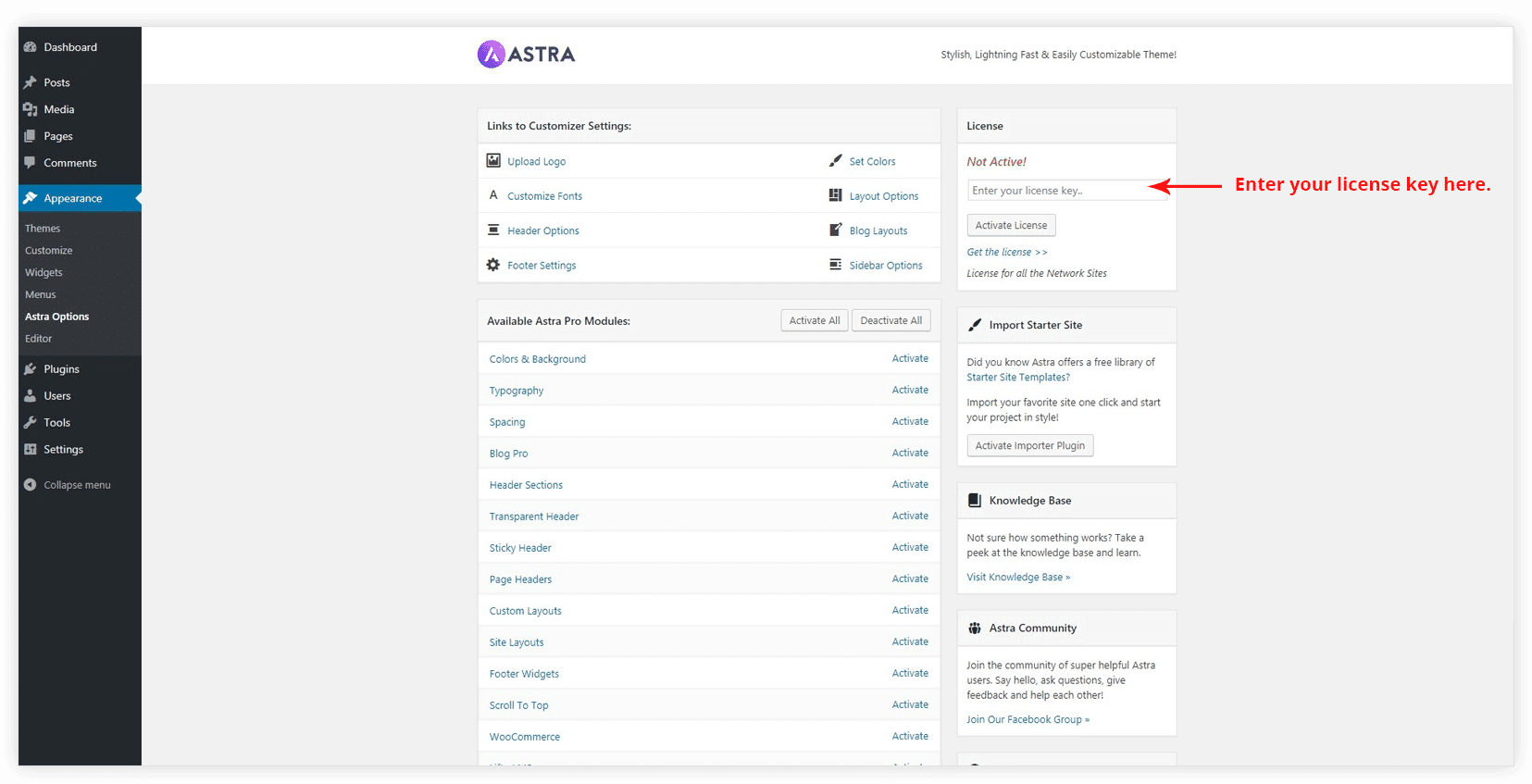 To get your license key, please login to our store and open the Licenses page.