Starter Templates plugin is available in free as well as premium version. Read the basics of the plugin here.
Let's see how you can install a free version of this plugin –
Step 1 – From your WordPress dashboard, visit Plugins > Add New and search for a plugin 'Starter Templates'.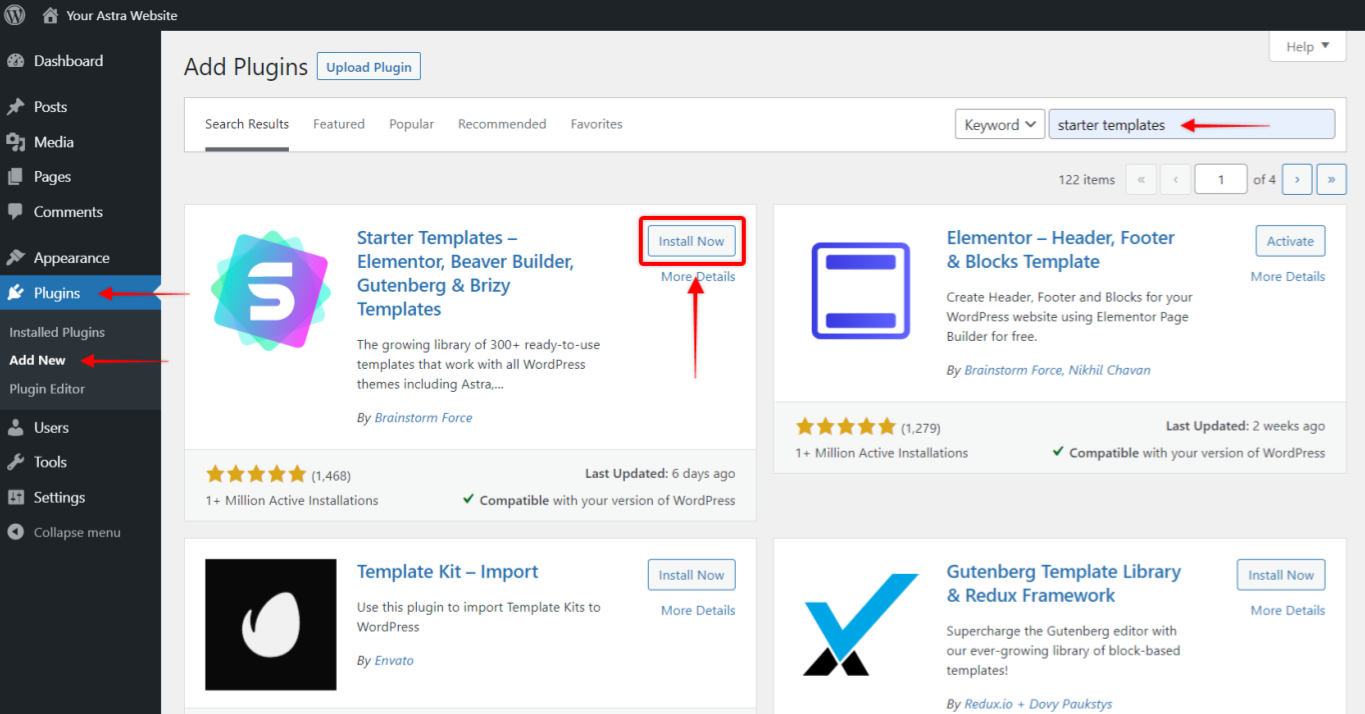 Step 2 – Choose to install the plugin and activate it.
Step 3 – Find plugin settings under Appearance > Starter Templates.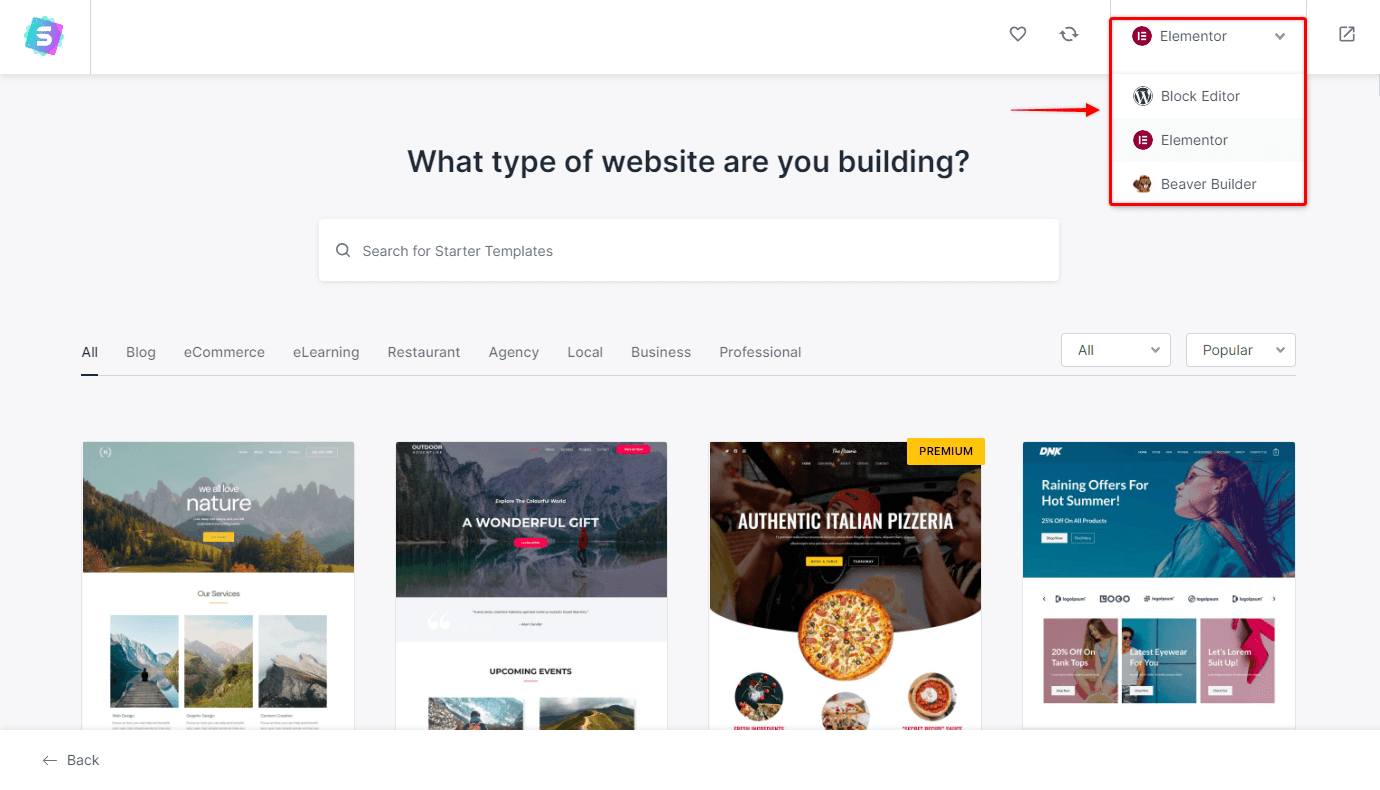 In case you wish to install the Premium Starter Templates plugin, here are the steps.
Related Articles –
How to Import Complete Site with Starter Templates?
How to Import Single Page Starter Templates?