1. Please login to your store account and open the Purchase History page.

https://store.brainstormforce.com/purchase-history/
2. Click on the "View Licenses" link of your purchase.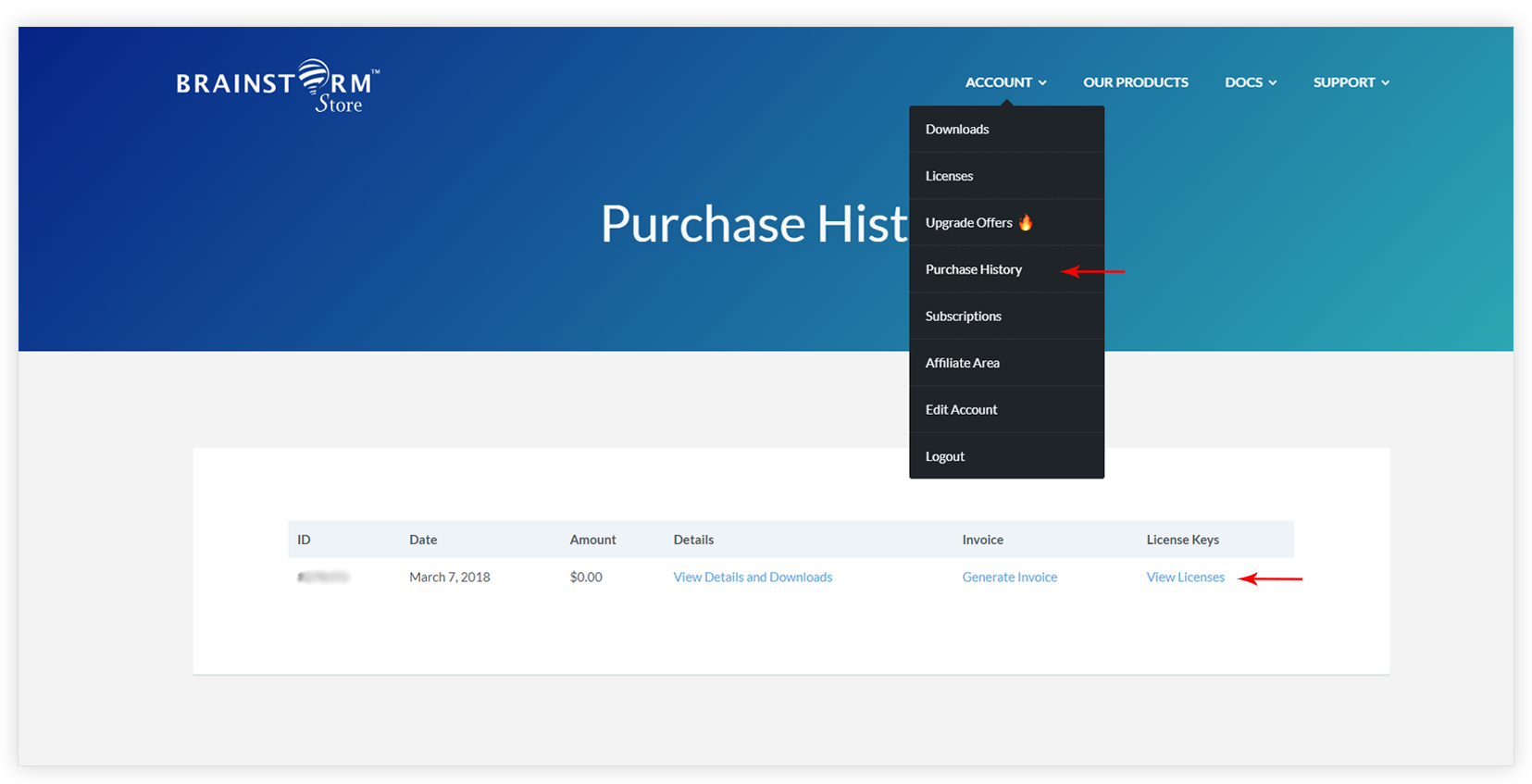 3. On the Manage Licenses page, you can find the link to Extend License. Just click on that link & complete the payment procedure to renew your license.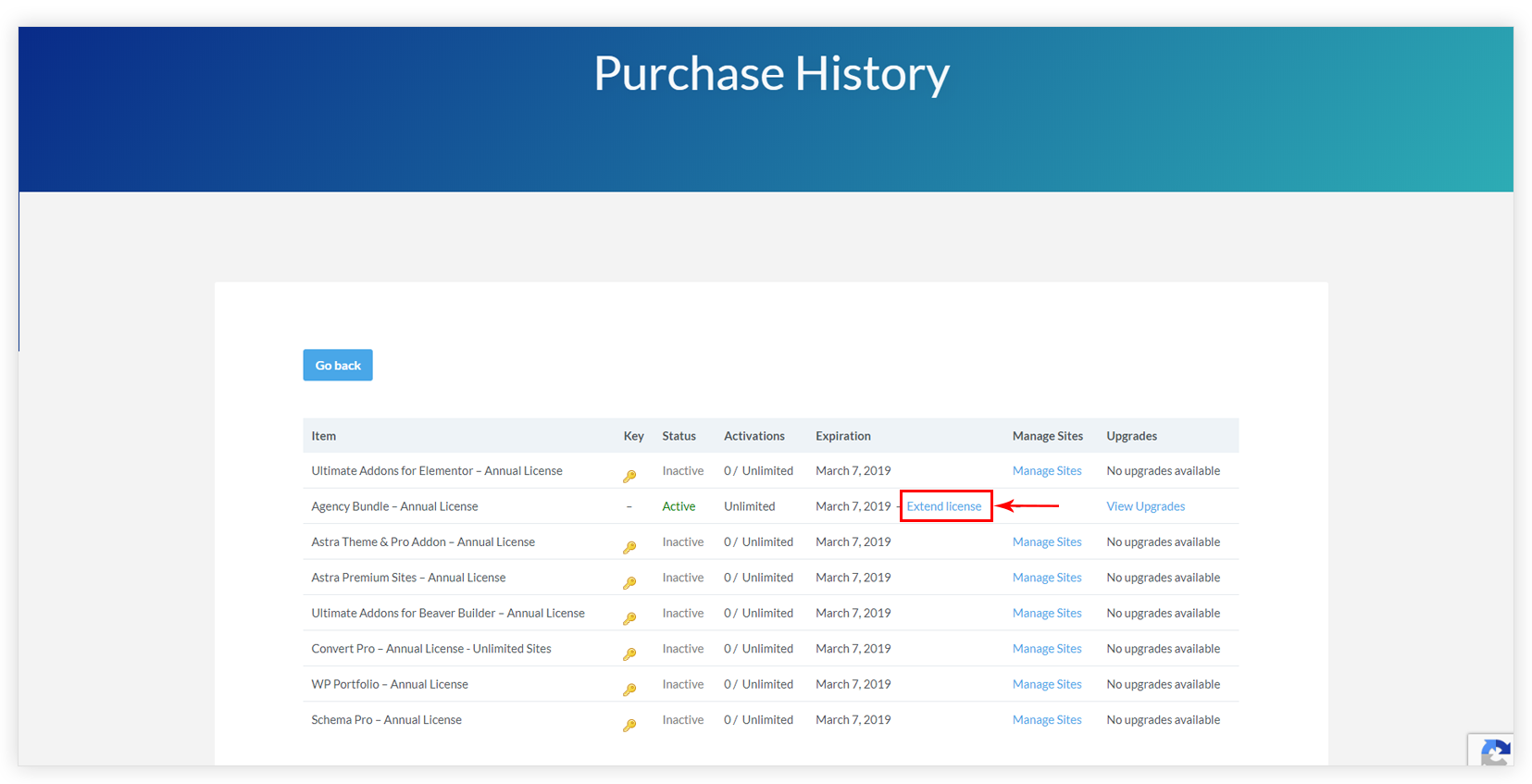 Note: The expiration date of your license would be exact 12 months from the date on which license was purchased / has expired.
Example: If you purchased in July 2017, and renewed in May 2018. Then your license would expire in July 2018, giving you one full year ( 12 months ).