Starter Templates plugin makes the entire free Pixabay image library is available right inside your WordPress backend. You can add Pixabay images with your page builder by searching and importing them straight to your content.
That means whenever you need to insert an image on your page, you can add awesome free pictures from the Pixabay library without leaving your site.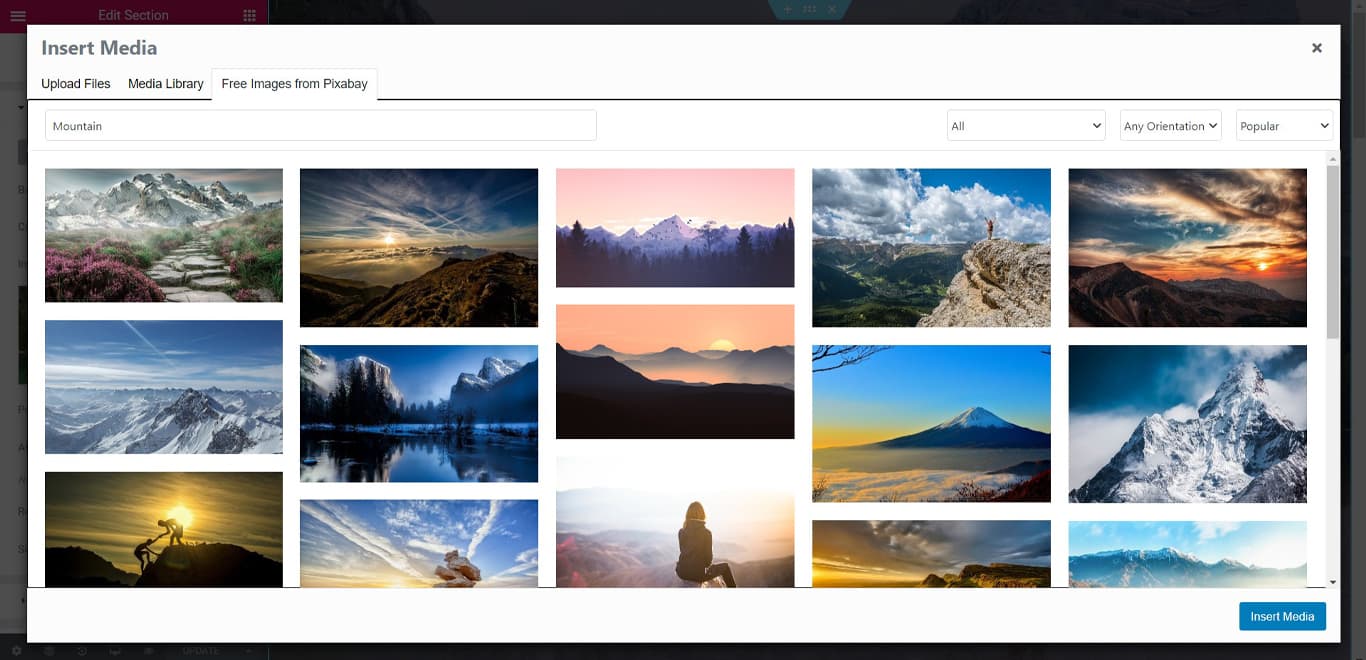 Where can I find it?
Step 1 – Navigate to Dashboard > Page / Post to edit Page or Post.
Step 2 – Start editing the pages with your page builder of choice (e.g. Elementor, Block Editor, etc.).
Step 3 – Navigate to the element (block, widget, section, row, etc.) you wish to add an image to.
Step 4 – Choose to add an image.
Step 5 – When it opens a media library window, you will observe a new option 'Free Images from Pixabay'.
Step 6 – You can search for an image and choose to 'Save & Insert' it. This will automatically download the image, add it to your media library and insert it on the page.
---
Related Articles
Starter Templates — Basics and FAQs
How to Import Complete Site with Starter Templates?
How to Import Single Page Starter Templates?
Starter Templates with Other Themes
Starter Templates – Elementor Popup