Starter Templates plugin makes the entire free Pixabay image library available right inside the WordPress media library.
That means whenever you need to insert an image on your page, you can find awesome free pictures from your media library. So that you don't have to leave your site, search for the required image, download and upload it to page.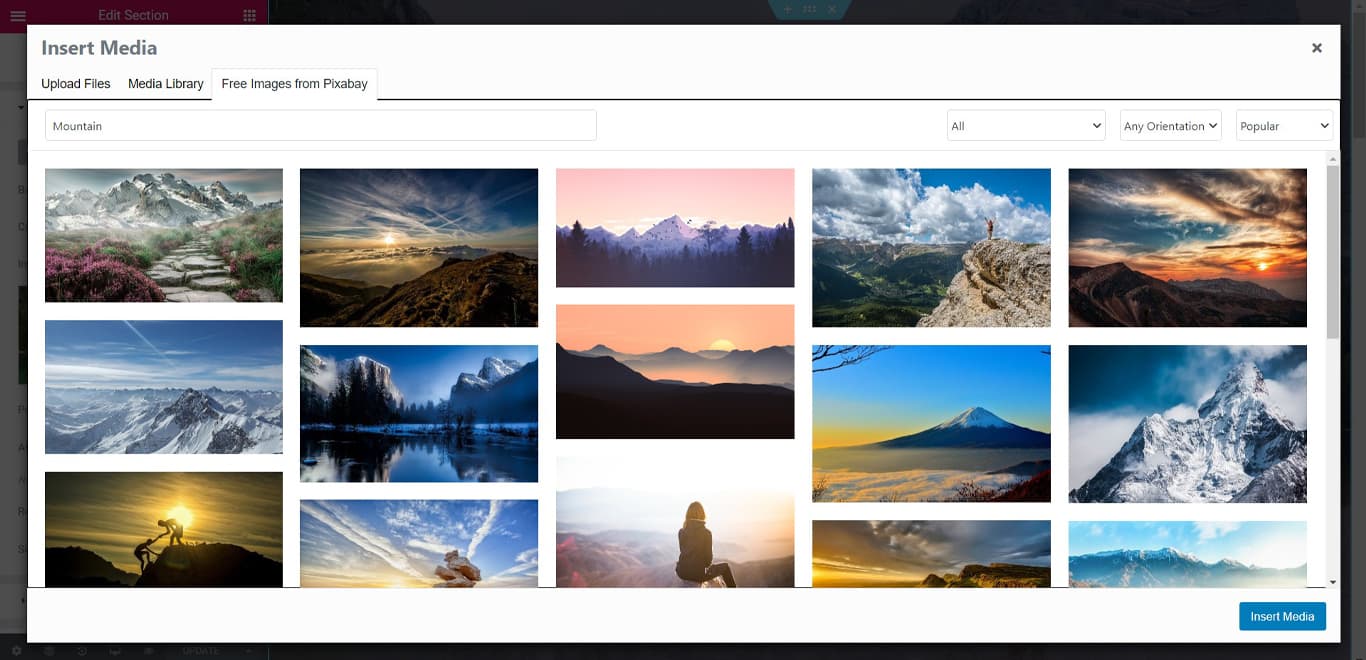 Where can I find it?
Choose to add an image from the editor.
When it opens a media library window, you will observe a new option 'Free Images from Pixabay'.
You can search for an image and choose to 'Save & Insert' it.
It will automatically download the image, add it to your media library and insert it on the page.
---
Related Articles
Starter Templates — Basics and FAQs
How to Import Complete Site with Starter Templates?
How to Import Single Page Starter Templates?
Starter Templates with Other Themes
Starter Templates – Elementor Popup