Hello everyone! I'm very excited to announce a new series on our blog "WordPress Stories", where we will interview some amazing people from the WordPress community and discover their stories. This a small effort from us which we hope will inspire others!
Today we have Dave Kraljic, the CEO of Home Care Boost, an agency that focuses on digital marketing for Home Care services. His team has been helping Home Care services obtain more searches and convert them into customers. So, without further adieu, let's discover the WordPress story of Dave!
Hi Dave! Can you tell us a little bit about yourself?
I have been involved in UI / UX / Digital marketing for 18 years. I am a graduate of the Founders Institute (an early stage accelerator in NYC) through which I launched Votetocracy. Votetocracy, with its' tiny 4 person team was nominated for the Webby's in 2014 – up against the National Democratic Committee and MSNBC Politics.
This is something I am very proud of. Now, my capacity in my agency is mostly as the business leader. We are transforming our strategy to focus on one industry – Home Care.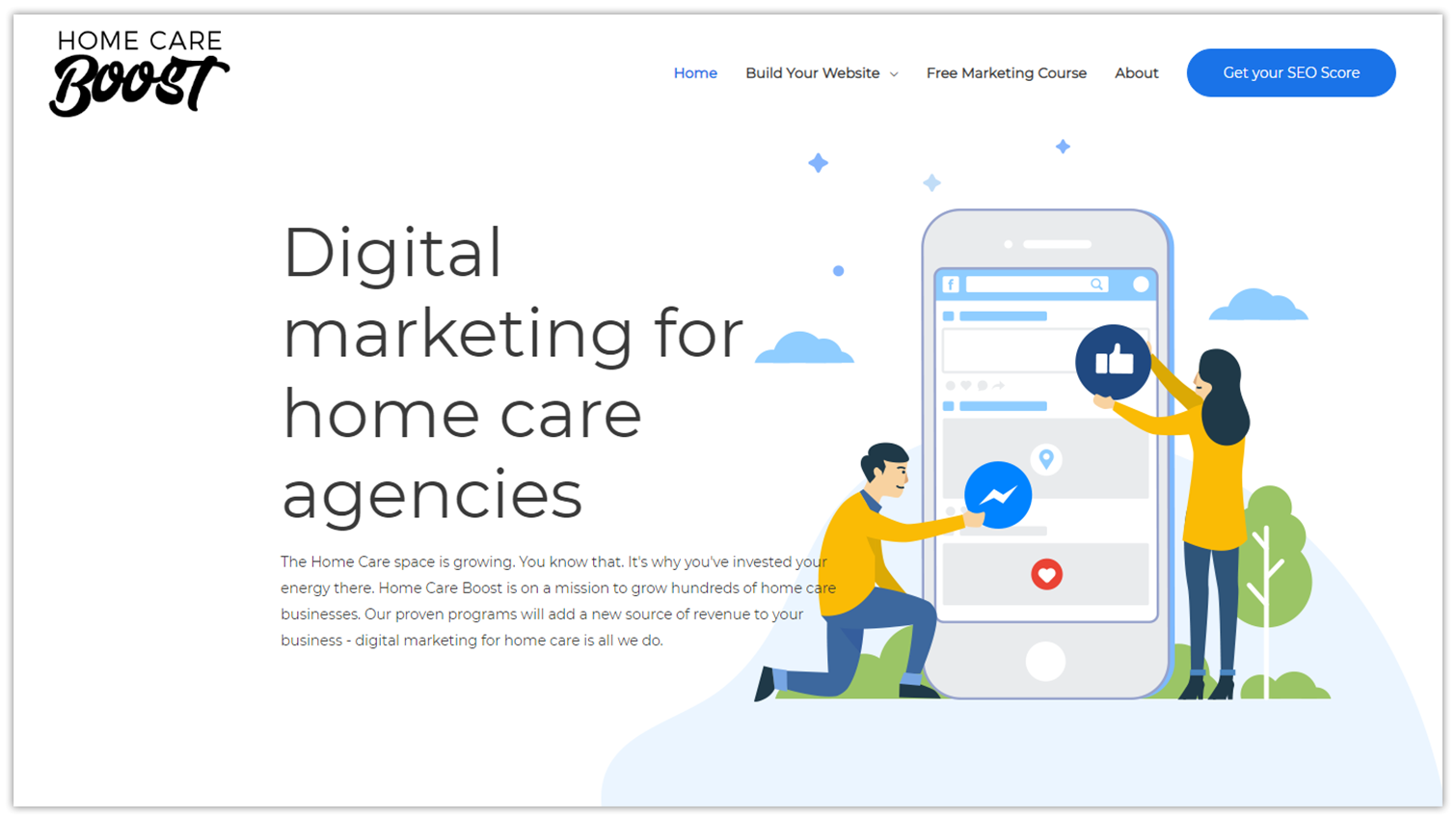 Interesting! So how did you start your career? And when did you find WordPress?
I started my career as a graphic designer working in branding. Later got involved in digital marketing, UI and UX design for a digital marketing agency in 2002, specifically for pharmaceutical companies – through to 2012. In 2012 I left to launch my own digital agency. I started with WordPress in approximately 2009.
In the early days, wpbeginner.com and later Chris Lema was very helpful in thinking through WordPress as a "stack". To be honest, I didn't think of a "WordPress career". Instead, it is a digital marketing career, online entrepreneurship career that is the medium which very often involves WordPress.
What WordPress tools are part of your stack?
Currently, our website is hosted on WP Engine almost exclusively because of built-in staging etc. Years ago that was a pain point that they solved.
Beyond that, it depends on the project. Since we are a digital marketing agency we often need to build sites quickly. I find Beaver Builder has become indispensable. For the marketing portion, we almost always use Yoast, GTM, Monster Insights and many others.
I know you use Astra theme for your websites. What do you like about it?
Yes, we chose Astra for a new business called Home Care Boost that has the potential to serve hundreds of website clients. Since we will be building and allowing business owners to build a website for themselves we need to set up a very efficient workflow for ourselves and/or DIY builders. We needed a theme that was clean, fast and tightly integrated with Beaver Builder.
Astra fit those and offered many other features that sealed the deal. Two examples are site templates, white labeling, and the addon packs. With these items, we are able to put together a system for rapidly building sites for our clients and/or allowing them to build their own sites with premade, niche-relevant, components that we've created for them.
We are seeing Astra and Beaver Builder as our front-end stack. It is a modular system of components that we can pre-build, reuse and insert as needed. It will provide an efficient and scalable way to operate which will be a BIG benefit in building this business.
Thanks for choosing Astra to power your new business! Do you have any advice for WordPress users who are just getting started?
Just do it! Start your builds and learn as you go. There is no substitute for hands-on experience. Learning through reading is good. Reading to solve specific challenges while you are building is better.
The other big thing for me is, don't get too attached to these builds. Start one as an experiment or playground. Get through the process and you'll be in a much better place the next time a "real" build comes along.
When you start maturing your skills and process, you'll want to worry about efficiency. That's when standardized tools across projects come into the picture. As described above we've chosen Astra and Beaver Builder as a part of our stack.
Where can people find you and learn more?
You can know more about me and all I do along with my team at www.homecareboost.com.
Wrapping It Up!
It was great to get in touch with Dave! Seldom does one reach the top in one shot. But, stories like these prove that truly there is no substitute for a hands-on experience and learning on the go is the only way to mature your skills and reach the top. Thanks, Dave for sharing your wonderful story!
Liked this interview? Let us know in the comments below, and please share which guests you would like us to have next.