Howdy! So, I am back with another WordPress story! Well, this one is about a person who was fond of computers when he was just 9 and then wanted to join the Armed Forces. But, the WordPress community truly is a magnet that attracted this young chap to walk in and stay here forever!
Today, we have Mustaasam Saleem from Cloudways who shares his journey of how he loved computers, and what brought him into the WordPress world. This is indeed a story and I do not want to hold you back any longer.
Hi Mustaasam! Can you tell us a little about yourself?
Sure thing, I'm Mustaasam Saleem, the WordPress Community manager at Cloudways. My journey started when I was about 9 and my cousin bought his first desktop PC in 1999. Computers were still new to me. I used to visit my cousin's place to get acquainted with technology and play games.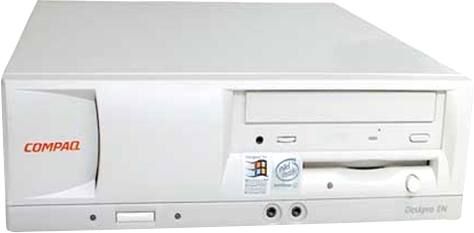 Seeing my interest in computers, my cousin gifted me his machine and I soon started exploring the world of the Internet. I bought an Internet card that cost just ten cents for four hours and the speed used to be around 500~1000 bytes/sec.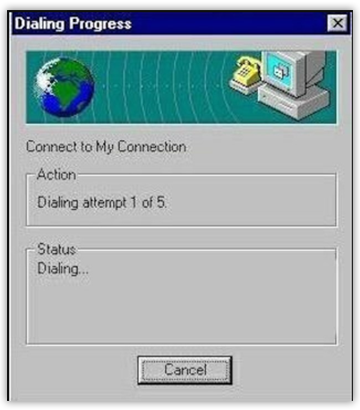 I'm sure kids these days will never understand the struggle!
In 2006, I decided to join the Armed forces. My father encouraged me and I got admitted to Pakistan Steel Cadet College. This is where I met Zubair Hashmi, my professor and more like a friend. He made me an in-charge of the computer lab and I loved it!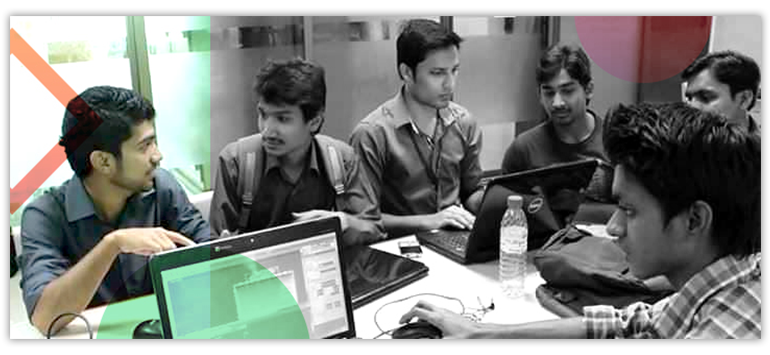 4 years down the line I was a part of many internet communities and forums where I started learning more and developed deeper interest in this field. With all my love for computers, this kid who once wanted to join the armed forces had grown up and graduated as a Software Engineer in 2015.
Oh! A huge transit I can see! So, tell me how did you begin your career? Or what introduced you to WordPress first?
Back in 2010, my Professor asked me if I could build a database type platform where one can find details of other colleagues. I started exploring and found WordPress an easy-to-use platform. I built the platform using WordPress.com. You can find it here. I know it looks weird now 😉 , but at that time it was considered wonderful.
In early 2016, I was interviewed by Ahsan Parwez to join Cloudways and become part of the WordPress community. Right from the time I first explored the internet, I was fond of being a part of an active community and forums where there is a lot of information exchanged. I created and maintained multiple Facebook groups. I love building a community and providing them with a platform where they can help each other. I think this was one of the reasons I got hired by Cloudways. 😉
Wow! Looks like your interest was actually the path that brought you here!
What had the biggest impact on your WordPress career? Any recommendations for WordPress beginners?
The awesome WordPress community is one of the reasons I'm still with WordPress. Whenever I need help, someone is always there to guide me.
There is a huge list of WordPress resources that I read and follow. It is difficult to list all of them. But a few main sources are
Various Facebook Groups

and the list goes on. 🙂
These are indeed great resources!
And well… What do you see in the future of the WordPress ecosystem?
Everyone is talking about Gutenberg. Everyone knows it is the hot topic for WordPress 5.0. I have tried it personally and am excited to see this added to the WordPress core. I really like the way it revamps publishing experience and content writing in a more advanced way.
But, but, but! I want to mention here that at times when WordPress seems to place Gutenberg as priority #1, it indeed is! To confirm this, I went to the Facebook WordPress Community and asked about it there.
"Being a WordPress user, what improvements would you like to see in the WordPress core, plugins, themes and hosting providers?"
Many respondents didn't mention much about Gutenberg. There were some interesting opinions about what other users think about "priorities" for themselves. Let me summarize the common replies:
Almost every WordPress user installs a caching plugin. Then, why not make it part of the WordPress core?
Basic security features to be bundled in the core.
Notifications about the outdated plugins, and discovered vulnerabilities so that one can take immediate action before it got patched.
Even one of the respondent said, "A way to easily disable Gutenberg using a filter in WordPress core lol."
So, everyone has their own priorities. What I think is that the WordPress team is doing an excellent work to step up the ladder.
I'm also a bit worried about the compatibility of existing WordPress themes and plugins with Gutenberg. I always suggest WordPress users test new themes/plugins in a staging environment before making it live – just to make sure nothing breaks!
WordPress 5.0 can be a game changer in the World of Internet. Google is focusing more on performance and user experience. Considering the fact that WordPress has the biggest market share, Google dedicated its engineering team to accelerate the development of WordPress ecosystem. Not only this, they are hiring WordPress experts as well.
In the early days of March 2018, VentureBeat published an article mentioning that WordPress now powers 30% of the web. Back in November 2015, it was 25%. In just two years, WordPress has captured more than 5% market share.
Back in 2017, I also asked a few of my WordPress buddies to share their expectations from WordPress. The answers were very interesting!
The Official WordPress Marketing team is also working hard to take the CMS to the next level. By the way, it's currently moving, I think WordPress will capture more than 5% increased share of the market by the start of 2019.
Oh yes! Each one has their own opinion and I agree with the fact that WordPress is booming and rapidly capturing the market!
Well, have you used the Astra theme? Any thoughts you want to share about it?
Choosing a theme can be tricky sometimes. I was randomly discussing the themes with Rajendra Zore, he asked to try out Astra and introduced Sujay. I think this was the game changer for WordPressers and I want to thank Raj here.
I am using Astra on a few of my projects and recently wrote an article about how to Load WordPress Sites In As Fast As 37ms!
Astra was the one that made it possible to load a site in 37ms on an optimized WordPress hosting stack. You can see the numbers below.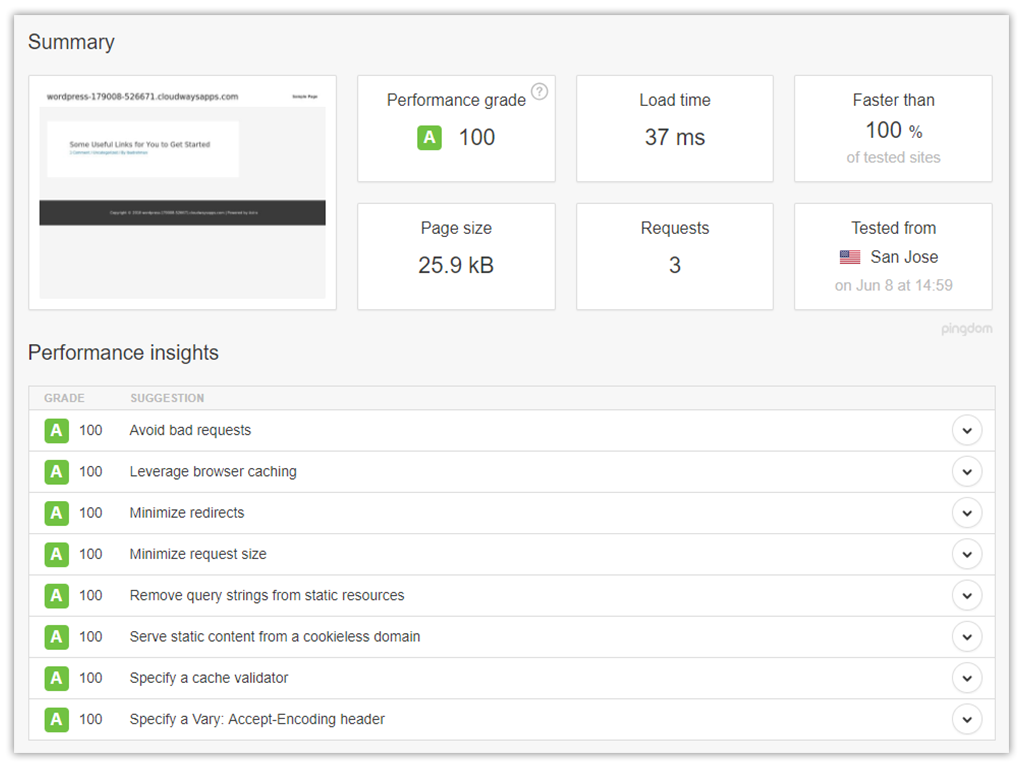 I always suggest WordPress users to list down their requirements and then start exploring themes that best fit their needs. Here is a short checklist I follow while choosing a WordPress theme.
Lightweight
Developed by following top coding standards
Compatibility
Updates
Support
Pricing
It's worth mentioning that whenever one thinks of an optimized WordPress theme, Astra is the one theme that comes to my mind.
I am overwhelmed! It's great to be the first one on someone's mind! 😉
And Mustaasam, tell me what do you like to do for fun? What are your favorite hobbies?
I Love Traveling, Hangout, Music, Football, Squash, and Swimming. Helping each other is my favorite hobby!
Oh! It's nice to hear that from a guy who loved to stick around the computer since childhood!
On the work front, could you please highlight on what you are currently working on and any goals for Cloudways?
I currently look after the WordPress related stuff. We try to help and share experience and knowledge we learn every day. WordPress is an open-source project, backed by an excellent community. It is the main source of earning for many WordPress users (like me) and business owners. Our objective is to give back to the WordPress community. Our WordPress channel is very active and we often hear good words about the content that we produce.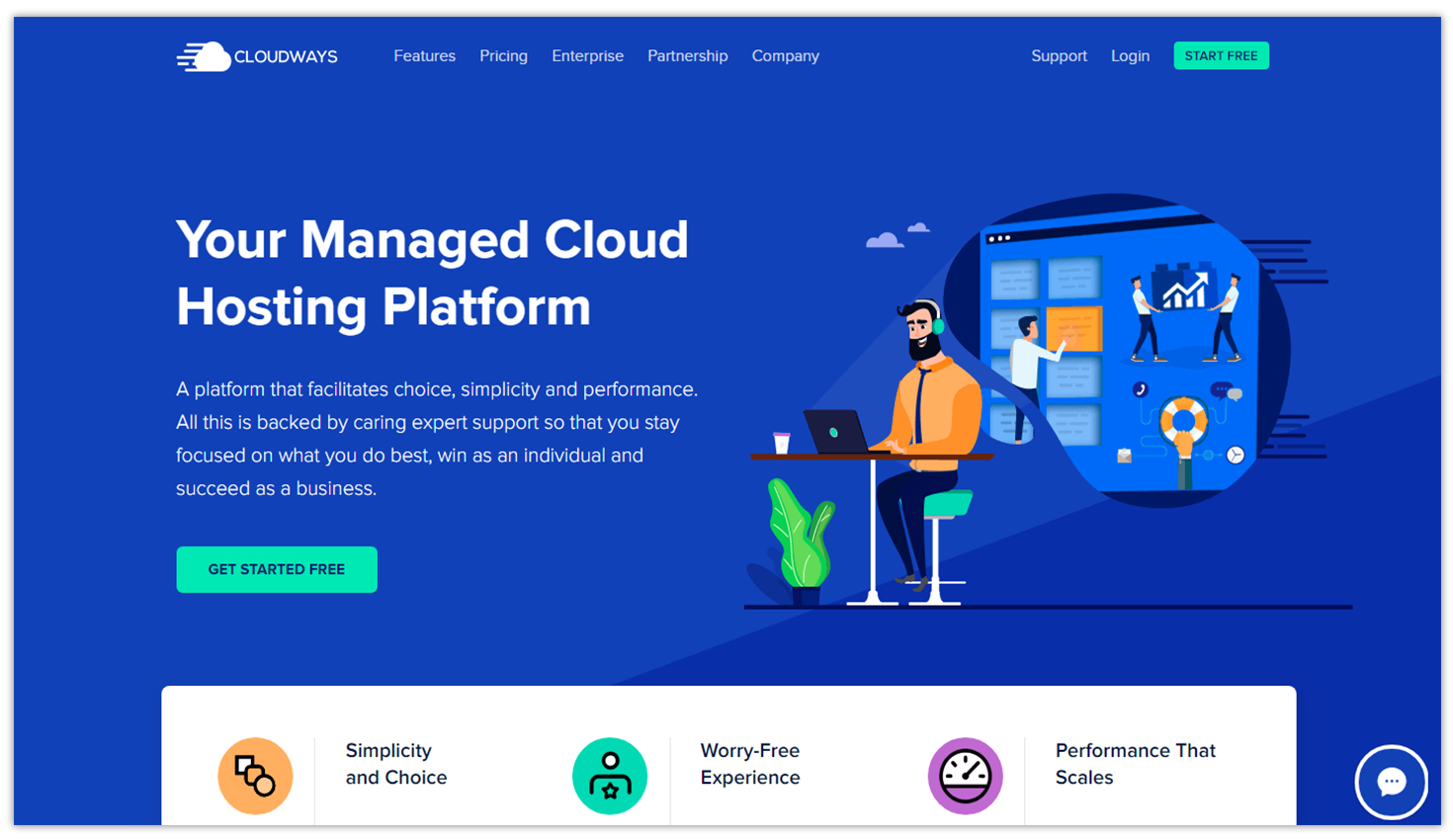 Additionally, I would like to mention the WordPress hosting community on Facebook. No matter how silly your question is, feel free to ask. You will start getting excellent responses within a few minutes. Members of the group are always eager to help you out!
Cloudways is the customer first hosting company. We always work for the betterment for our customers. In 2017, we have done a lot of hard work that can be found here but our quest for success and satisfaction is a never-ending one. We have some big plans for the coming months and you'll see them soon. 😉
We've just gone through your story and see you quite settled and happy to be a part of the community! Would you like to offer some advice for WordPress users who are just getting started?
Yes, the one and only:
"Don't do it just for the money". Find your interest, love your work, make it more creative and then start thinking of selling it. You can't make money from something you don't love and always give back to the community.
These words are amazing! They reflect your journey and I am sure they'll help many others out there.
Well, Mustaasam, where can our readers find you and learn more about you?
Most of the time I'm available on Facebook. Anyone can reach me out on Twitter and/or email too: mustaasam[dot]saleem[at]cloudways[dot]com
At the end of this, I would like to say thanks to Brainstorm Force and the Astra team, especially Sujay, for giving me the opportunity to share my experience.
Keep up the excellent work!
We sure will! And… So here's wrapping it up!
Thank You Mustaasam for taking your time out and sharing this wonderful WordPress story! I am sure everyone reading it will picturize your journey and see you grow.
This was another story of how important it is to follow your interest and do what you love. It will take you far beyond!
Liked this story? Tell us what you think in the comments below. Whose story do you want to read next?