Stories are great! Especially when they are about a person like you and me. Some inspire us, teach us, while a few make us proud to be a part of the world we live in.
We've already seen two different WordPress stories before, and today I am back with one in which a passionate blogger speaks about how he began writing, his beliefs and ideas about WordPress and yes, some advice too!
So, we welcome Akshay Hallur, a blogger, digital marketer and trainer at GoBloggingTips that will soon be known as BloggingX. Let us proceed to read his WordPress story and what he has to say about it.
Hello Akshay! Before anything else, can you please tell us a little about yourself?
I'm Akshay Hallur the founder of BloggingX, and other online ventures. I'm a professional blogger, digital marketer and a trainer – from Shimoga, Karnataka (hometown).
I've been in this field from 2013, and my fields of expertise are blogging, content marketing, and SEO.
I joined diploma (Computer Science) in 2012 and then Engineering in Computer Science through PES University, Bangalore. It was a hard time for me, as I already had a blog back then and was earning pretty good through. The academic syllabus was killing my blog in front of me. It ran me out of time updating my blog content.
So, I thought – "What's the use of a degree, if it kills my existing income source and moreover passion?"
I decided to drop out, and take blogging and Digital Marketing as my full-time career in 2014.
It's like a passion turned into profession.
Initially, it seemed a little challenging for me (that I'm a weirdo feeling!), but eventually it turned out to be the best decision I've ever made in my life.
After that, I visited many events like Millionaire Mindset Intensive, National Achievers' Conference, and others. This was when I saw a big paradigm shift in me. I unlearned many things in life and that prevented me from growing.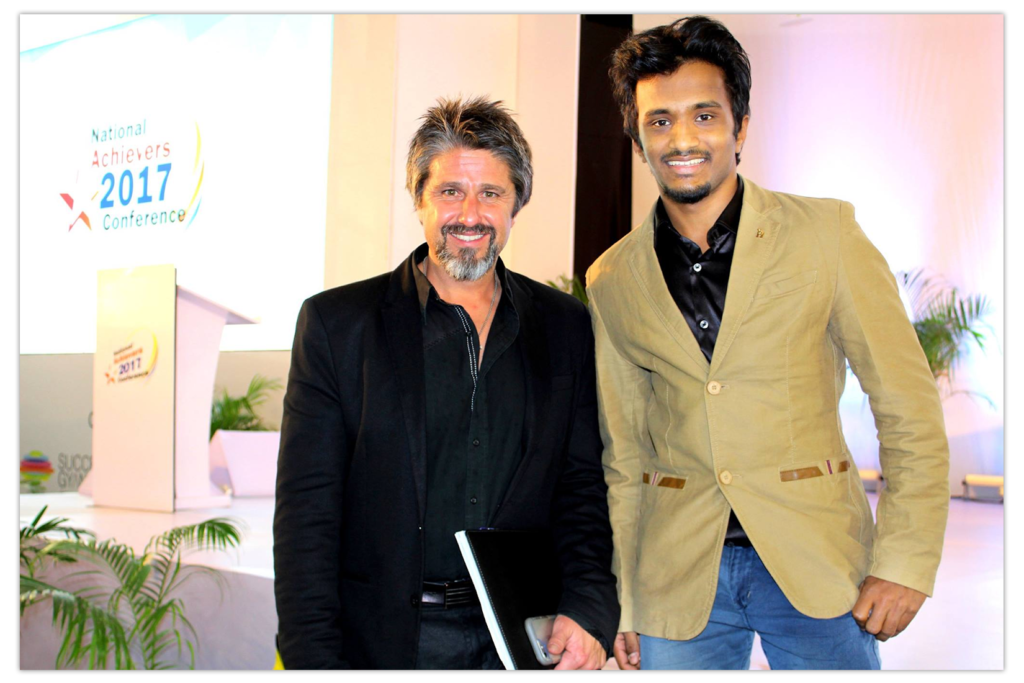 Ever since then, I developed deep interest in psychology, self-development, NLP and also marketing.
Today, I am a full-time Digital Marketing and a blogger, having a profession of my dreams.
Oh! So you left your mainstream studies to do something you love! I am sure you've learned quite a lot through practical experiences.
So tell me how were you introduced to Blogging? Was this something you want to do right from the beginning?
Earlier in 2013, I used to wonder who creates the content that you find on the internet. I came across the fact that the bloggers are the ones!
Wow!
I thought blogging is awesome as it will let you share some great information with readers and you can also get paid for writing about what you love. I always wanted to do something I love and now when I know I can get paid for it, why not? I decided to be a blogger – a content creator.
I had decent writing skills since from the junior highs, and I had passion in writing essays and often stood first.
When I became a full time blogger, I felt, "Great! My hobby became my dream profession"!
Great! So, a hobby turned into a profession. You started blogging and earning money through it and call yourself a blogger as well as an internet marketer. What is your favorite role?
Among these, I especially love the content creation part. I have a really good skill of conveying even the most complex ideas in simple understandable language. I have that great dopamine-shots, of hitting every key on the keyboard while creating content.
Apart from this, I also love teaching other people everything that I do.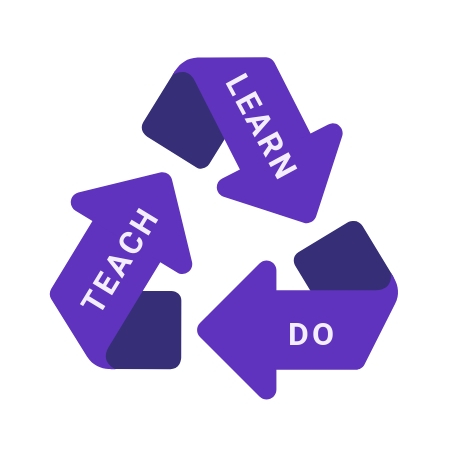 Learn: I learn various things related to blogging, SEO and content marketing in general. I'm an avid reader and podcast addict.
Do: I implement everything I learn to grow my business and my blogs.
Teach: Everything that I learn and implement is shared with my readers.
As you can see, these three things mutually benefit and feed each other. I firmly believe that this strategy is the best for growth-hacking the career mastery.
That is so true! One should keep learning and sharing knowledge gives way to even more knowledge. 🙂
So you began with blogging and are fond of learning! Where did WordPress strike your path? And what made you stick around?
Like I already mentioned above, I used to search for people who create content around the web. I got to know about bloggers, and unfortunately ended up with Google's trap – the Google Blogger. I wasted the first year of my blogging journey posting random sporadic thoughts in my head.
Later, while learning, I stumbled up on WordPress and its versatility and potential to take blogging and content marketing to the next level.
Here are the reasons why WordPress is the best according to me
Awesome themes – Like Astra Pro and GeneratePress
Powerful plugins
Flexibility
Agreed! The versatility is what brings people to WordPress. And yes, the plugins and themes that make things so easy!
What WordPress tools are part of your WordPress stack?
I'm a BIG tool junkie!
When it comes to WordPress, here are the tools I use.
I host my site on WPX hosting.
Wow! The list is huge! I must say you have a huge toolset to work with. 😉
And well, I read one of your posts where you mentioned that you recently switched your blog's theme to Astra? What inspired you to switch?
I switched from GeneratePress Pro to the Astra theme recently at BloggingX, due to the versatility Astra offers over GeneratePress. I even have the Astra Pro addon on it!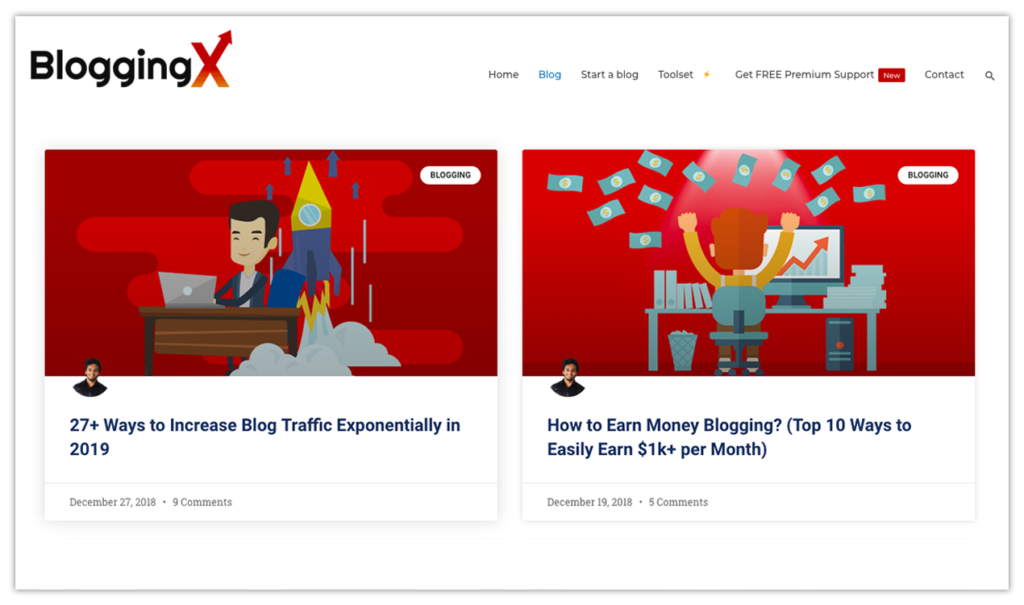 I'm not saying GeneratePress is not a good theme. It's absolutely a great value for money, and very well maintained. But Astra to be honest, offers more features especially when it comes to usage with page builders – like Custom Layouts and also ready to import sites.
I've even created a detailed review of Astra theme once I made the switch.
That's nice! You implemented it and wrote about it. An example of your Learn – Do – Teach cycle! :
Our users often have this question as to how easy is it to switch to the Astra theme? Can you share your experience please?
It was quite easy for me to switch to Astra theme! Some of the knowledgebase videos of the Astra theme were very beneficial for me. Also, Sujay was generous enough to provide me some support with some more technical challenges I faced.
The ease of the switch can be attributed to the streamlined UI/UX of the Astra theme. Most of the features that theme has got to offer is under one single page – the customizer.
That's what we had aimed for!
Is there anything you want to tell someone who is looking for or switching to a different theme?
According to me and the experience I have had, here are the things people need to consider while switching to a different theme:
Make sure that the theme is Gutenberg compatible.
Make sure that the theme integrates well with page builders – it opens a whole new dimension of versatility.
Schema markup for SEO friendliness.
Make sure that the theme developer has other successful products as well.
The theme should load super-fast.
Hell Yeah! One does need all of this within a theme today!
Is there something you really liked about Astra and Brainstorm Force?
I liked your creativity and attention to details in all your products.
The unique custom layouts, ready-made site importers, your super-powerful yet simplified Schema Pro, all are great. You've addressed almost all the common frustrations and lack of flexibility I had when it comes to WordPress themes.
Astra theme is the most feature-rich, yet surprisingly sleek theme I've ever used!
That's a huge compliment! I am glad that the theme and our plugins have turned out to be exactly what we had thought of. 🙂
So, Akshay, it's 2019 already! What are your plans for this year?
I'm currently in the process of migrating all my old blog's content to a new domain BloggingX.
For 2019, the plan is to make BloggingX a bigger brand when it comes to blogging and content marketing industry. My aspirational goal is to make BloggingX – the best blog within the "Blogging" space in India. I'm sure I'll do it! This is my biggest plan for 2019.
Other than that I do have goals when it comes to income and other aspects of my life.
Love that confidence! I am sure learning and teaching will take you far ahead! 🙂
Well, your interview will reach many WordPress users, developers, writers, and beginners. Where can they find you and learn more about you?
People can learn more about me at BloggingX.com, AkshayHallur.com (my personal blog). They can tweet me at @akshayhallur or follow me on Facebook.
Wrapping It Up!
I take this opportunity to thank Akshay for spending time with us in sharing his WordPress story that focuses on passion turned into profession!
It is with stories like these that we can inspire and encourage the youth to pick a path that they are passionate about. Only passion can take you way ahead!
Liked this story? Let us know in the comments below. Whom so you want to see featured next on to our blog?
Is that you or someone else? Contact us and let us know! We together can inspire others! 😉