Using a WordPress multisite network is probably the easiest, most efficient way to manage multiple websites. Not only do you get to use the world's most popular content management system, you can also leverage one of its most powerful tools.
Multisite networks allow you to manage any number of websites from within the same WordPress dashboard. It was introduced a couple of versions ago and has gone down a storm.
That's why we put this article of essential WordPress multisite plugins together. To help those of you who use or want to use WordPress multisite networks and want more features than you get with the stock installation.
We have tested each and every one of these multisite WordPress plugins. We refined them from a list of many into a curated list of just a few.
Each works seamlessly with WordPress multisite and offers valuable tools you can utilize to make your life easier, your website better or both!
What Is a WordPress Multisite Network?
A WordPress multisite network uses a single WordPress installation to manage multiple websites. You use the same dashboard as you do now, but instead of managing a single website, you can manage an entire collection of them.
All sites within the network use the same resources and the same framework but have their own media repositories and their own section of the WordPress database.
Key Features of a WordPress Multisite Network
There are a few key features that make WordPress multisite networks stand out.
They include:
The ability to manage multiple websites from a single WordPress installation
The creation of a network level above individual websites for easy management
Use subdomains or individual domain names
Use a new Super Admin role to supervise the entire network
Must-Have Multisite Plugins for Your Network
The plugins you install on your multisite network should be usable for all types of sites. We have created a list of essential WordPress multisite network plugins that will be useful in many scenarios.
1. Multisite Enhancements

Multisite Enhancements adds some usability features for the Super Admin. Those features include adding favicons to make each site stand out, an Add New link within the plugins menu, an identifier that tells you what theme is active on what site, a resource viewer so you can see server resources and a whole lot more.
Multisite Enhancements is free to use and is well worth trying as it adds some time-saving features most networks would use.
2. Multisite Toolbar Additions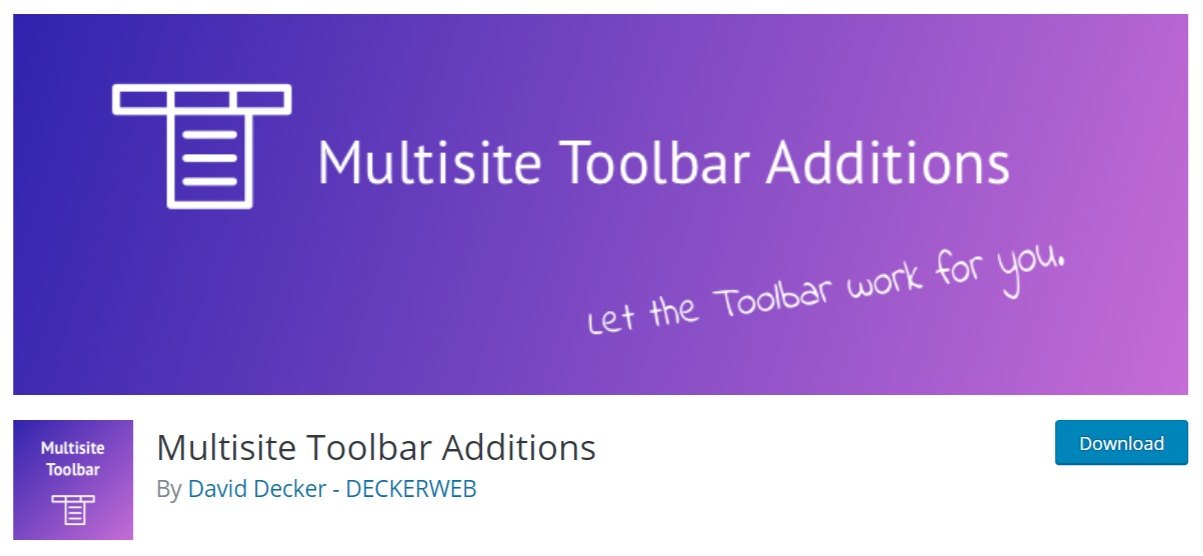 Multisite Toolbar Additions is another usability plugin for Super Admins and Admins. This WordPress multisite plugin adds a series of quick access text links to the toolbar. Those links can take you to individual websites, to the network user panel, plugin and theme installation windows and individual plugins.
It's a simple but very effective timesaver that makes very short work of navigating different areas of your network.
3. WP Multisite User Sync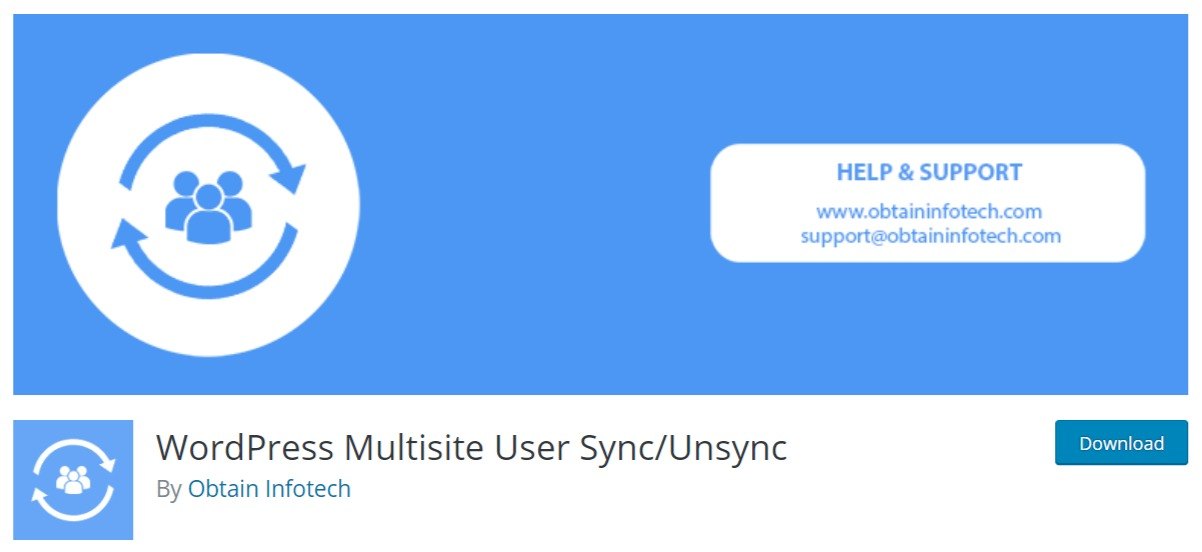 WP Multisite User Sync is a very useful WordPress multisite plugin for managing multiple users across multiple websites. It adds a role manager to the WordPress dashboard where you can sync and desync users across the network and assign user roles from a simple menu.
This is another lightweight, timesaver that should be on every multisite network that has multiple users.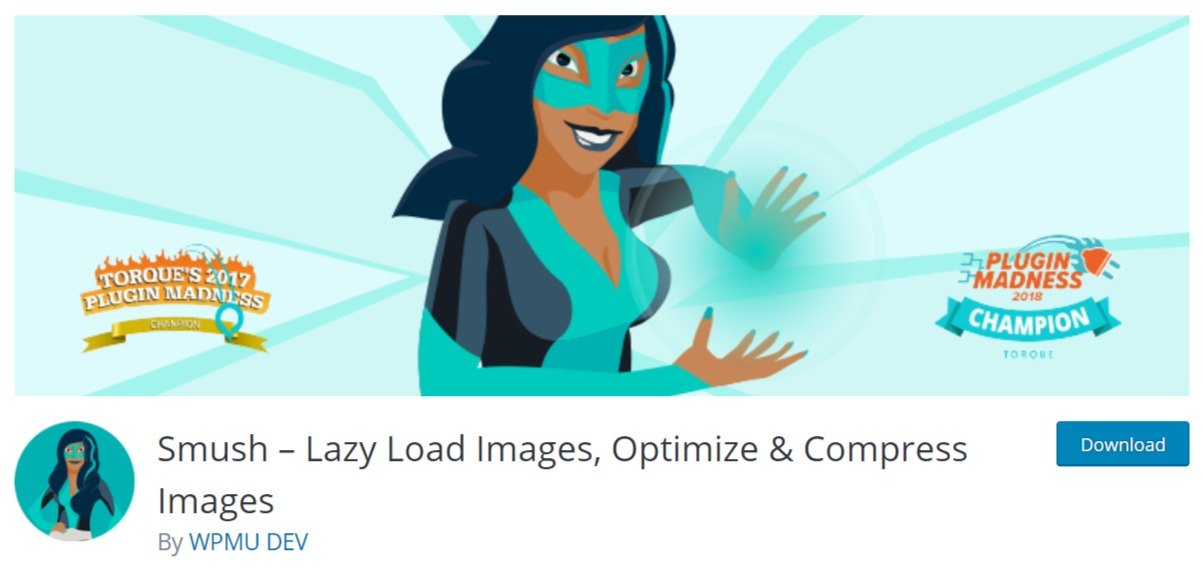 Smush is a superb WordPress plugin whether you use a network or not. It's a superb image optimization plugin that enables you to resize, edit, compress and lazy load images on your website. It's a free plugin with a premium version and performs well across a network.
Smush uses lossless compression, has a bulk compression tool and can automatically detect and highlight images that are the wrong size. If you use images, you should use this plugin.
5. Individual Multisite Author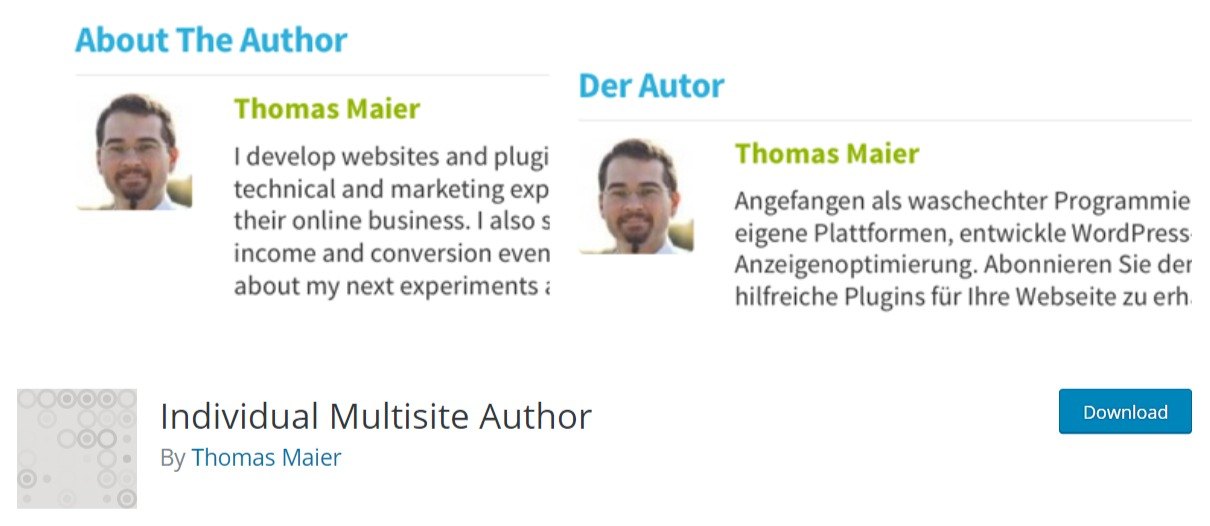 Individual Multisite Author is a very useful WordPress multisite plugin if you manage multiple authors or multiple languages. This little addon allows you to use a unique author bio for every website, or every instance of the website in every language.
It's a very useful little plugin that proves its value almost instantly if you work with multiple authors.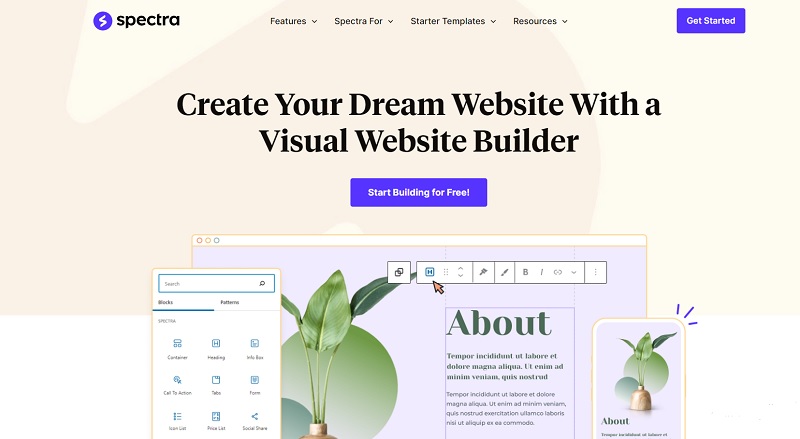 Spectra is an all-in-one library of Gutenberg blocks you can use to build web pages and entire websites. Designed for individual websites, the plugin is also compatible with networks and can provide the same powerful features like buttons, boxes, layouts, lists and a whole lot more.
Spectra is like a mini page builder that is totally free and works anywhere.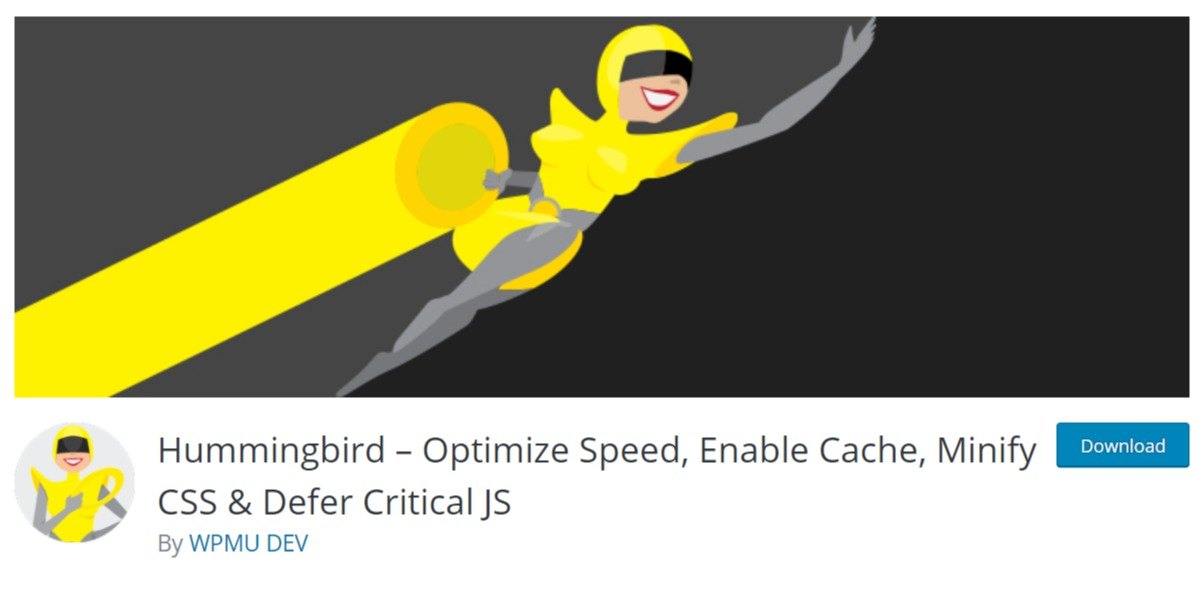 Hummingbird is a website optimization plugin that aims to speed up your website network. This is one of a number of WordPress multisite plugins that speed your website up and is well worth using. It enables caching, minifies CSS and defers JavaScript, enables text compression and helps you meet the needs of GTMetrix or Google PageSpeed Insights.
Hummingbird is one of a number of plugins that helps speed up WordPress but is definitely worth checking out.
8. Multisite Language Switcher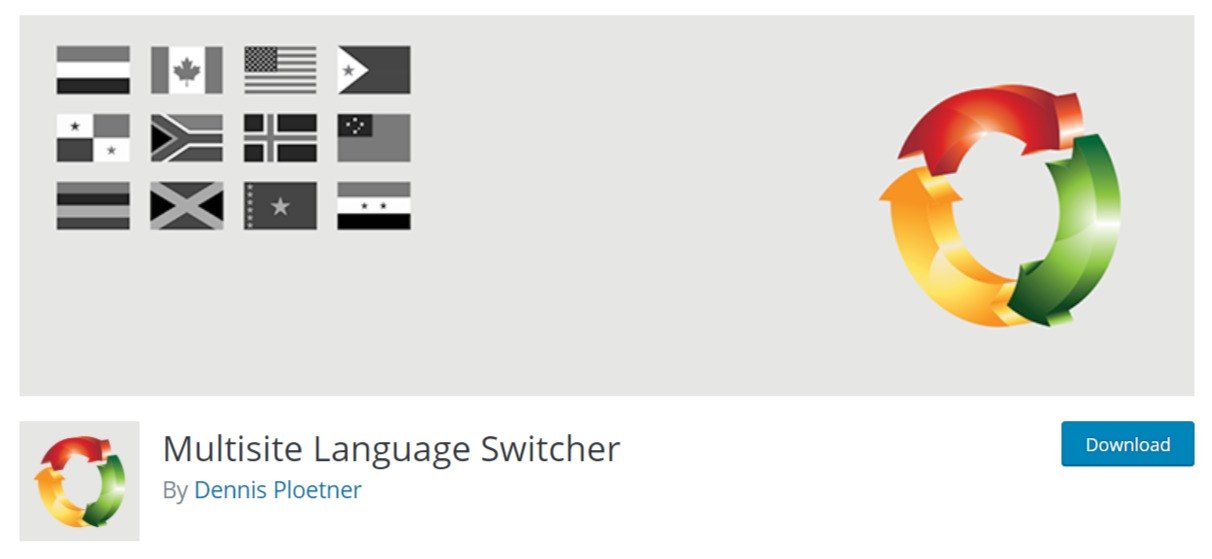 Multisite Language Switcher is a WordPress multisite plugin that makes your websites accessible to the world. It includes support for most common languages, adds flags to help users identify their native language and can manage translations for posts, pages, custom post types, tags and categories.
It's a very useful addon for any website that needs to appeal to the widest audience.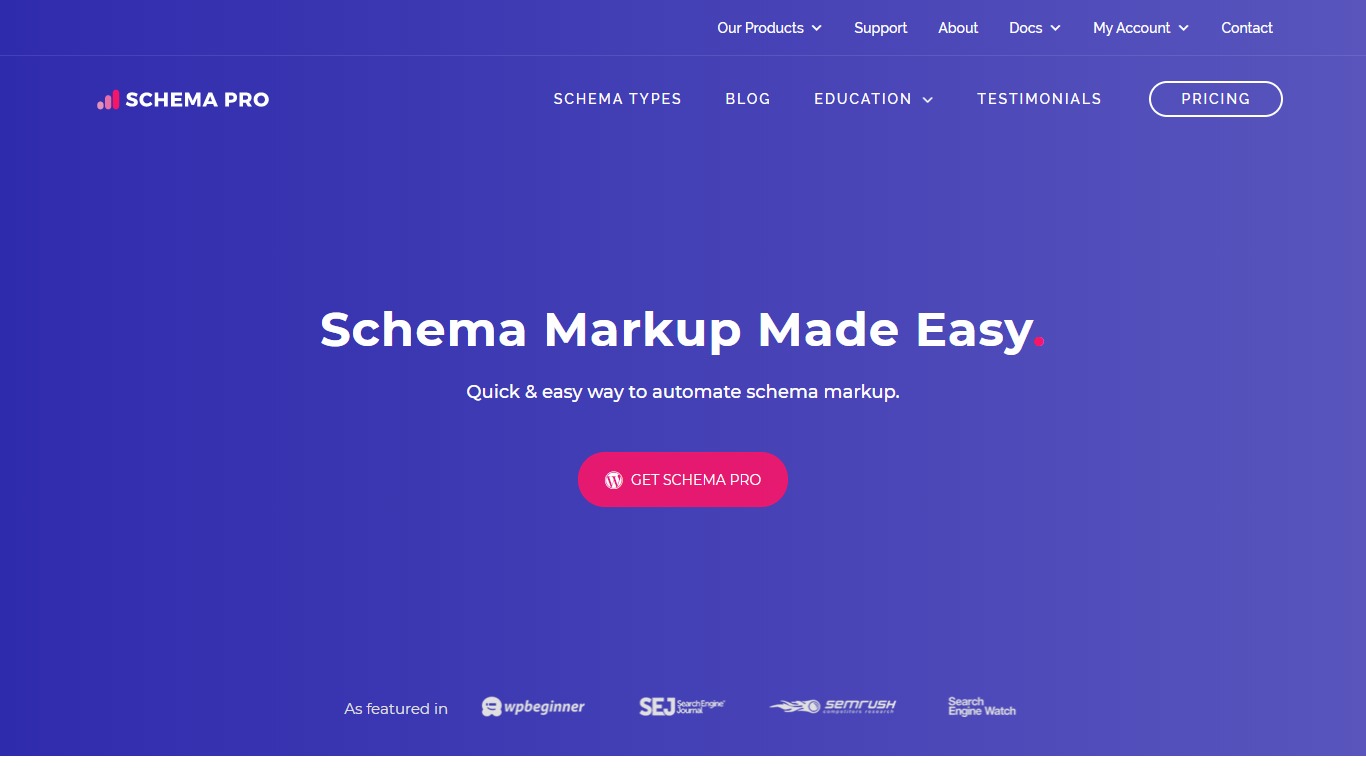 Schema Pro is designed to make short work of schema markup on your websites. Use it if you want to create specific markup for search engines, business listings and rich snippets.
Markup is important for SEO and for making sure the search engines recognize your pages for what they are. This WordPress multisite plugin does that across multiple sites.
10. Multisite Post Duplicator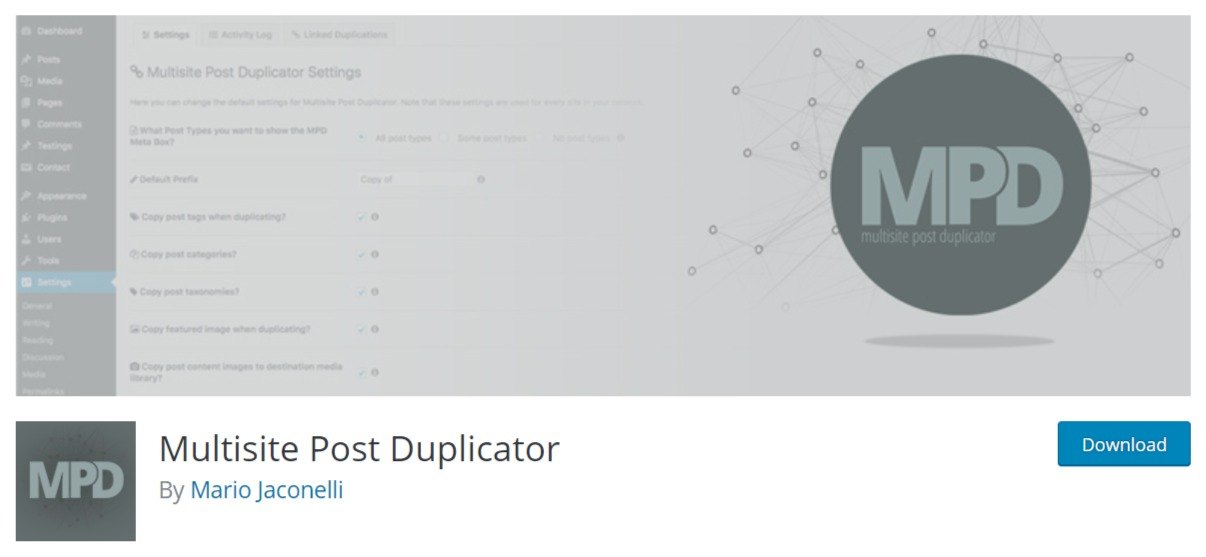 If you use a similar layout for multiple pages such as store, product or service pages, don't create them individually. Create one and clone it. That's the power of Multisite Post Duplicator.
This plugin is useful for working with template pages. Set up your ideal page template and set it as the master, then use Multisite Post Duplicator to clone it. Manually edit it and you're good to go!
11. WP Multisite Content Copier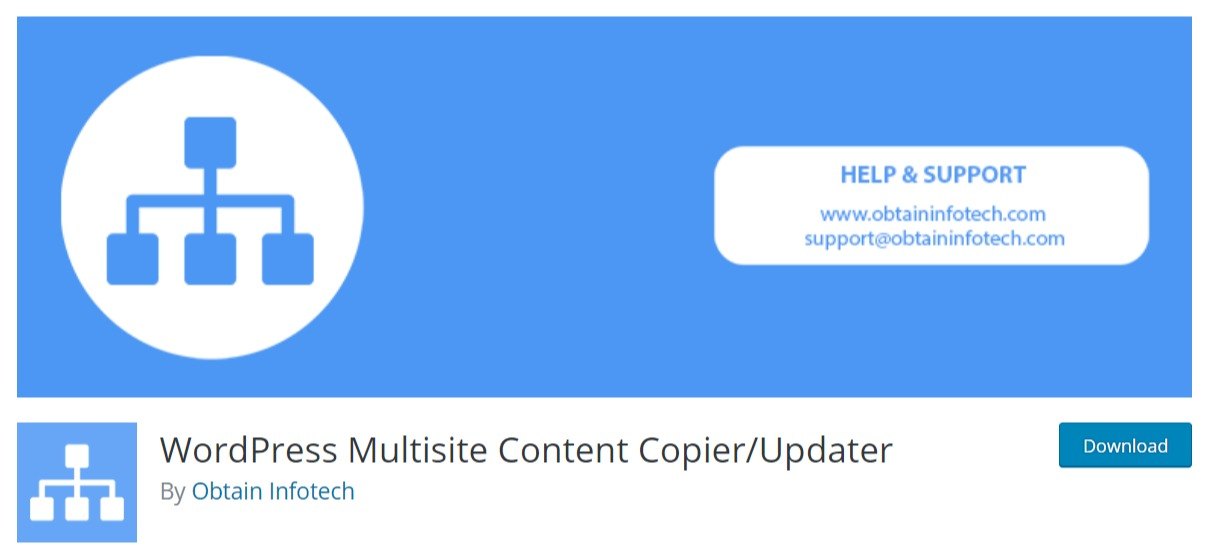 WP Multisite Content Copier does something similar but with post or page content rather than the pages themselves. With this WordPress multisite plugin, you can clone posts, pages, categories, tags, media and a whole lot more.
There is also a premium version that lets you update multiple users, custom terms, bulk copy elements and just about every page element you need to copy.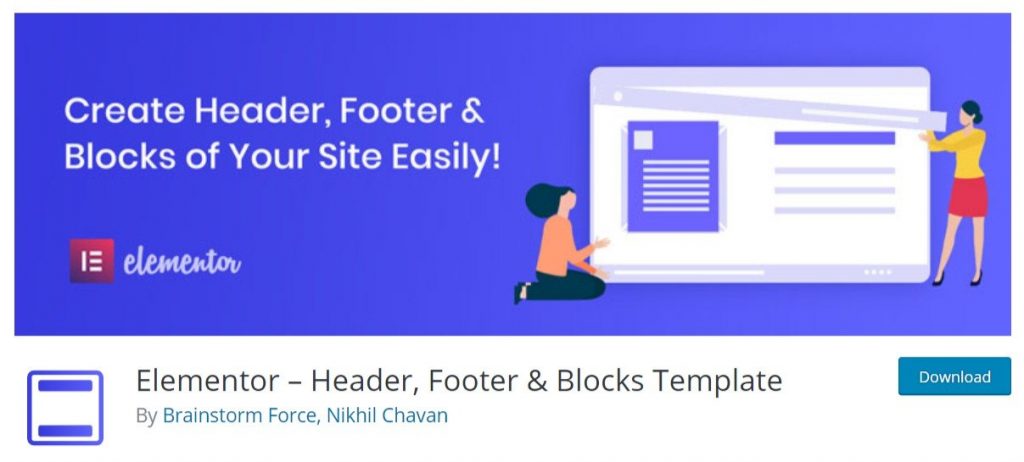 The Elementor Header Footer and Blocks Template plugin enables you to create global headers and footers and use them across your network. If you're using the same design across multiple websites, this saves a huge amount of time and space by using global templates accessible to every site.
This is a powerful free WordPress multisite plugin that utilizes the awesome Elementor page builder to help create great looking page elements.

The Ultimate Addons for Elementor plugin is designed for individual sites but can be equally useful in multisite networks. It's a powerful plugin that adds a range of tools that integrate with the Elementor page builder including widgets, extensions, templates, blocks and a whole lot more.
This is a premium-only plugin but considering how many features it includes and how much you can do with it, we think the price is well worth paying.
14. NS Cloner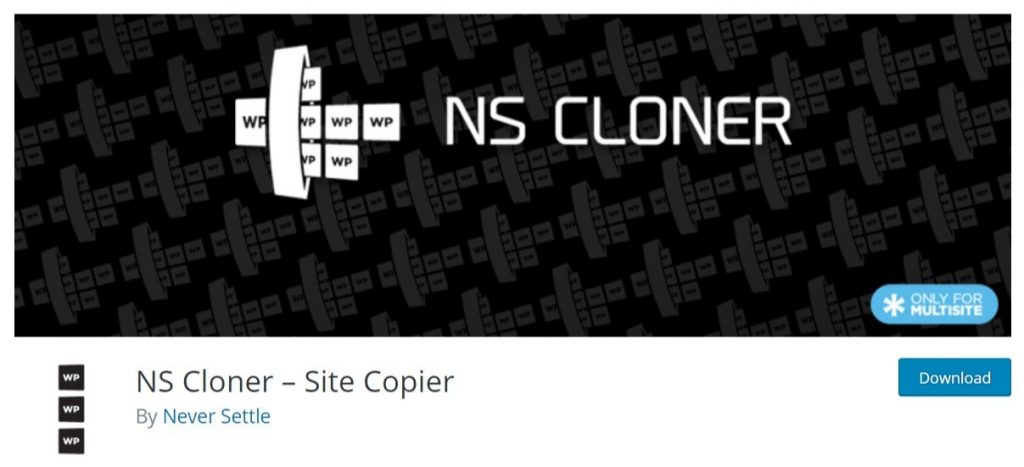 NS Cloner is a website cloning plugin that works specifically for WordPress multisite networks. It's a quick and easy way to take a website and clone the design, plugins, content, pages, images, videos and even the individual WordPress settings within that site.
NS Cloner is ideal if you're setting up a website and want to use it as a template for all the others. The free version works well but the premium adds the ability to clone individual sites for different situations too.
15. Relevanssi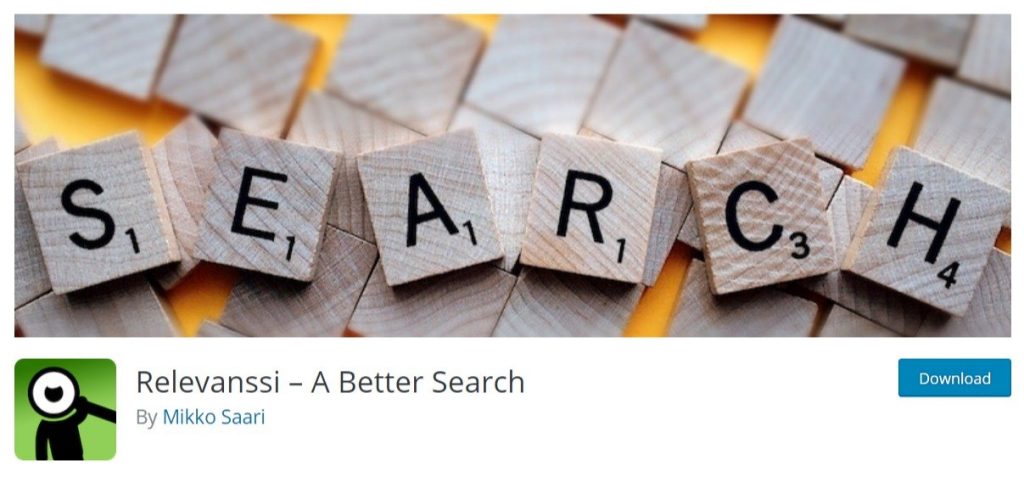 Relevanssi is a search engine for your websites. You will need the premium version for this to be a true WordPress multisite plugin but the functionality offered by this tool is well worth the investment.
Relevansi is faster, more accurate and easier to use than the built-in search function. It also enables fuzzy matching, partial matches, phrases and quotes and other advanced search features. If your sites would benefit from a search upgrade, this is the plugin to choose!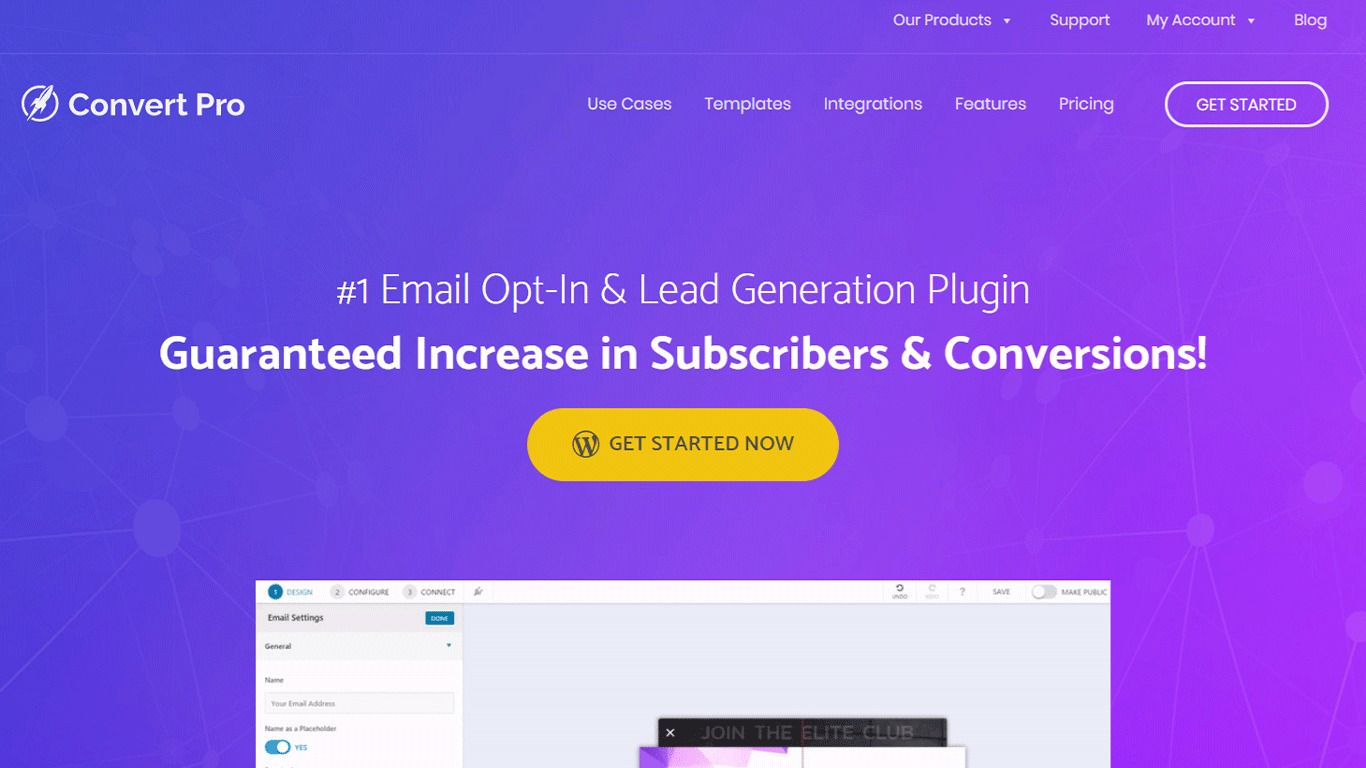 Convert Pro is a lead generation plugin that works equally well in individual websites as in a WordPress multisite network. It provides the tools for you to create popups, funnels, catchy messages and other tools to help convert visitors on your sites.
Convert Pro works with drag and drop functionality to make creating designs easier than ever. Create popups, opt-in forms and more with no coding and very little effort. For a simple way to increase conversions across a network, few plugins make it as simple as this!
17. Multisite Plugin Manager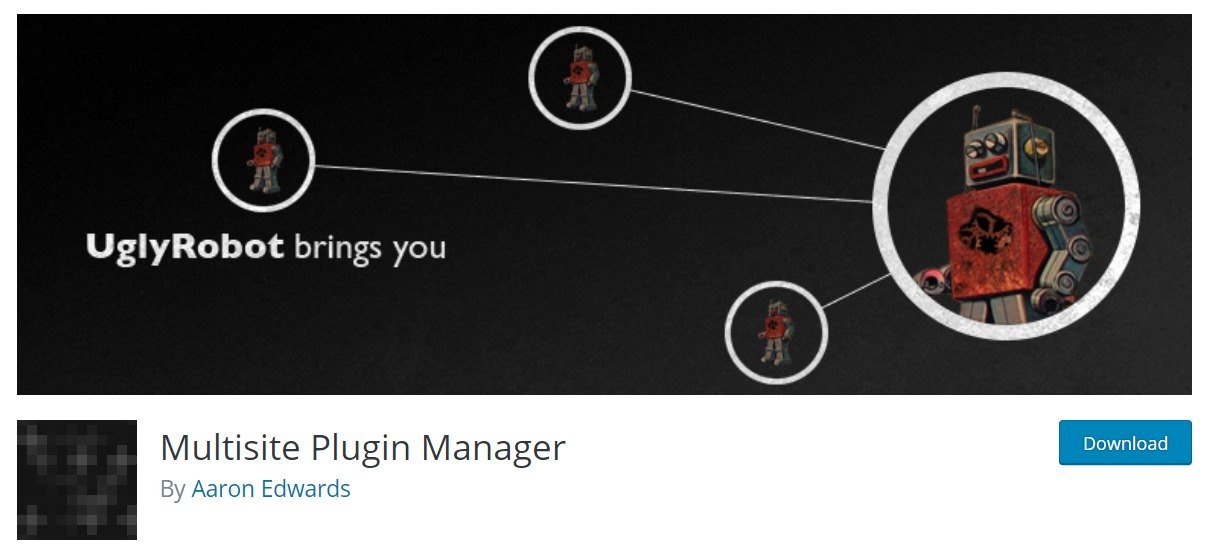 Multisite Plugin Manager is a plugin that manages other plugins. If you're running dozens of websites within your network, knowing what plugins you have running on what site can be difficult to keep up with. That's what this WordPress multisite plugin handles.
It provides a list of plugins and outlines who can manage them, where they are activated and whether they have special permissions or not. You can also activate or deactivate plugins across the network and remove any plugin messages. All from a single dashboard.
18. User Switching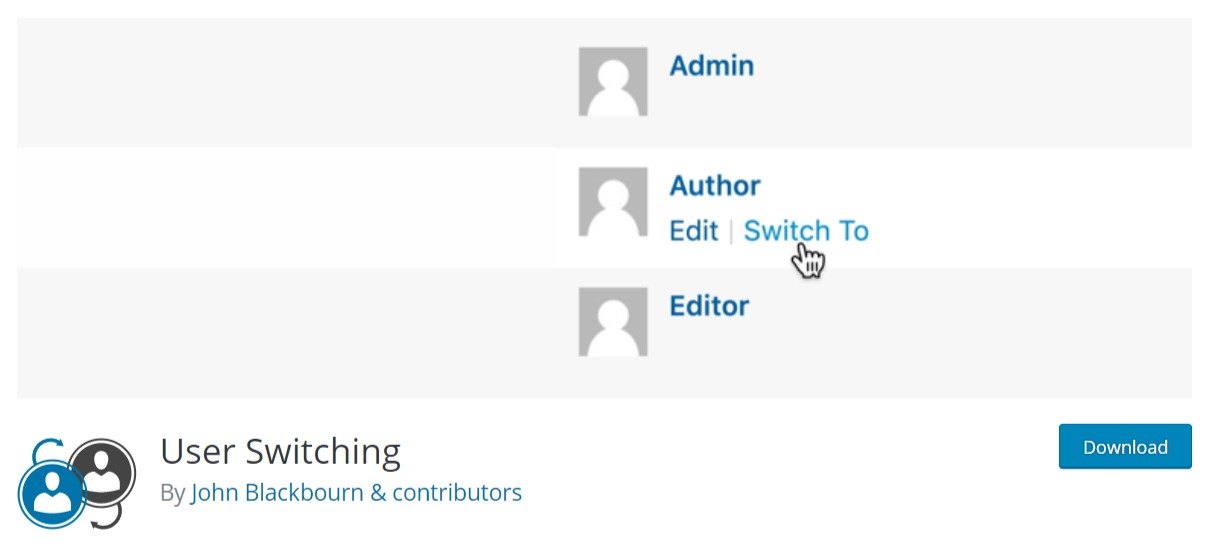 User Switching is a very useful plugin for administrators of multisite networks. It enables you to log in and out as different users across all websites. It's a very simple but effective plugin that makes testing and managing the back ends of websites simple.
If you're user testing or testing new installations across a network, this plugin can help.
Only Super Admins and Admins can use this plugin when installed. The plugin uses a couple of security measures to make sure only authorized users can switch to keep things secure.
19. User Role Editor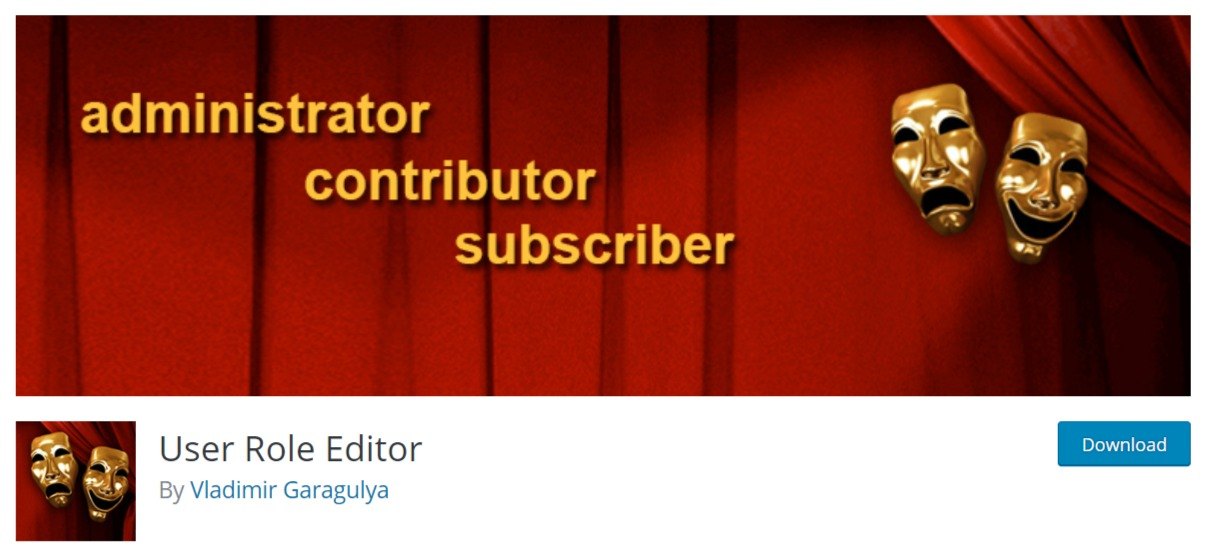 User Role Editor is another useful plugin for administrators. This addon enables you to manage users, roles, permissions and control everything every user can do across your network.
The plugin uses a simple checkbox dashboard to assign or remove permissions across individual sites or the network as a whole. You can add roles, remove them and even delete them. You can do the same for users too.
There is a free and a premium version of this plugin and both are well worth investigating if you work in a multi-user environment.
20. Disable Comments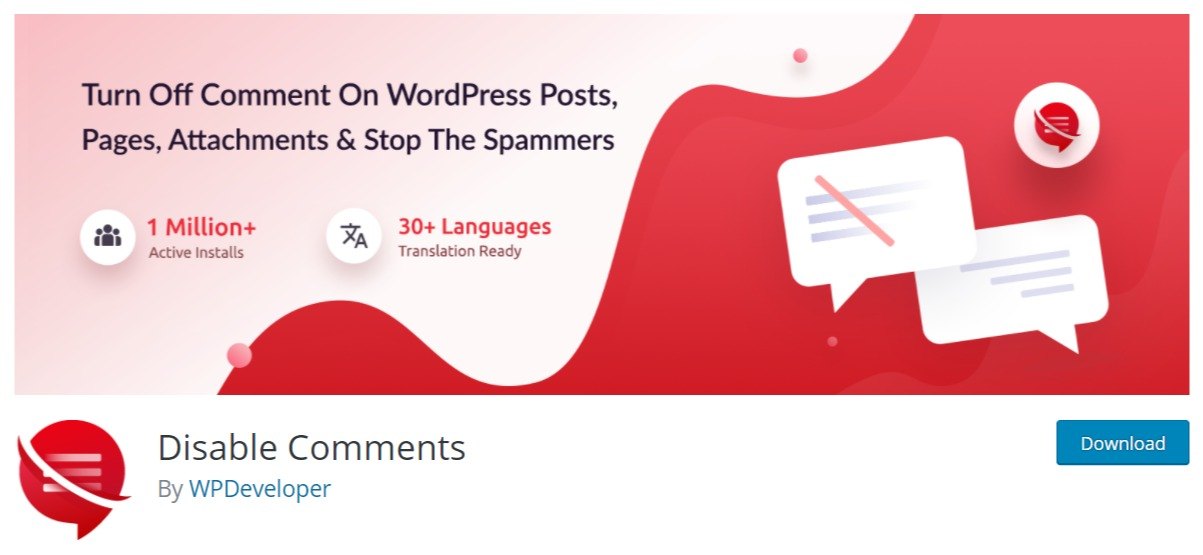 Disable Comments is one of those WordPress multisite plugins that is incredibly useful but we wouldn't advise using it unless you have to. The plugin removes comment sections on posts and pages. It can do it for individual sites or across your entire network. It can also remove all comments from all areas of your network.
We only recommend against it as websites are supposed to be two-way conversations and not allowing comments works against that. If you're being plagued by spammers, this addon can help manage comments across multiple sites quickly.
21. Anti-Spam CleanTalk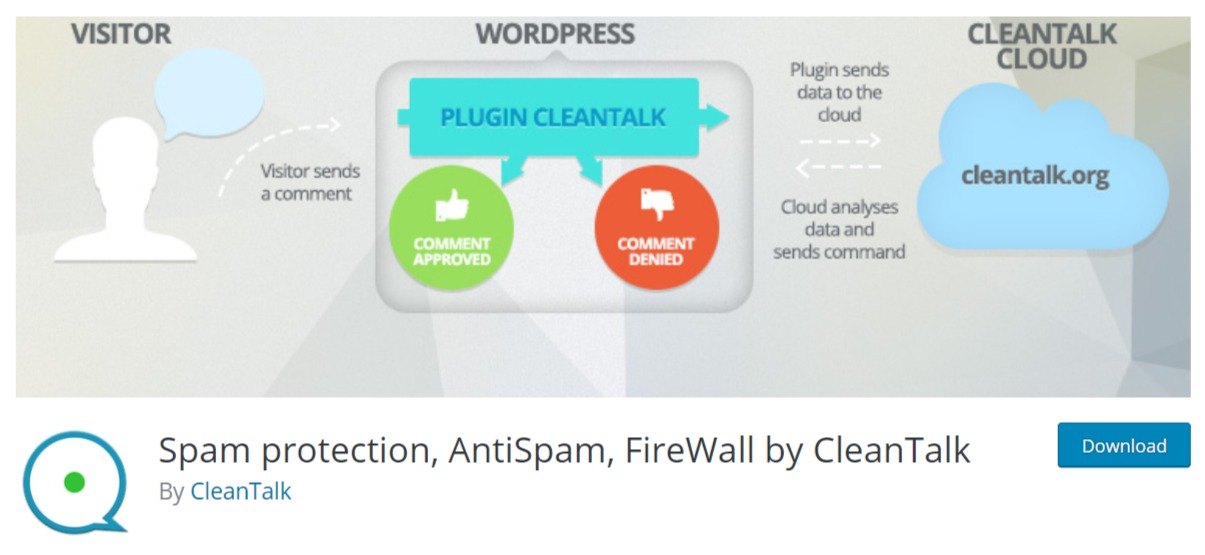 Where Disable Comments is the nuclear option, Anti-Spam CleanTalk is the middle ground. Rather than blocking comments altogether, this plugin works with a cloud service run by CleanTalk that scans all comments and user-generated content for spam.
It can then clean that spam while leaving genuine comments untouched. It can stop comments, spam user registrations, orders, emails and any user interaction across your entire multisite network. The plugin is free but requires a subscription to the CleanTalk service to work.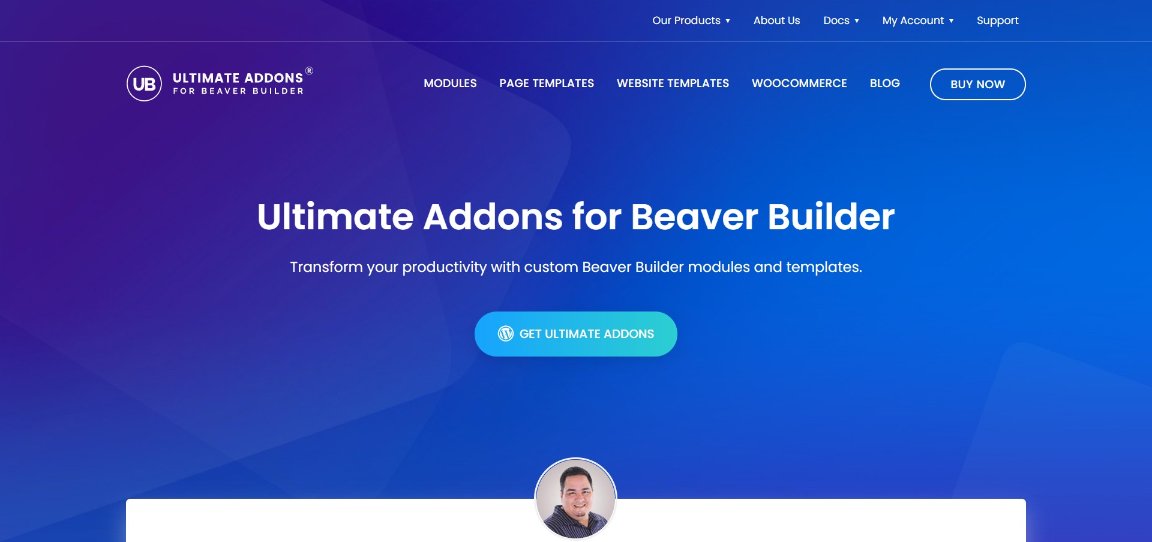 Ultimate Addons for Beaver Builder Pro comes as a free lite version or as a premium version. Both provide a range of modules, section and page templates and other page elements for the Beaver Builder drag and drop page builder.
Ultimate Addons for Beaver Builder Pro includes over 60 modules, over 200 section templates and over a hundred page templates. Elements cover lead generation, calls to action, tables, image effects, separators, header styles, star ratings to well-designed buttons and boxes. The premium version adds an extra 50 modules and over 300 section and page templates to supercharge your websites.
23. Snapshot Pro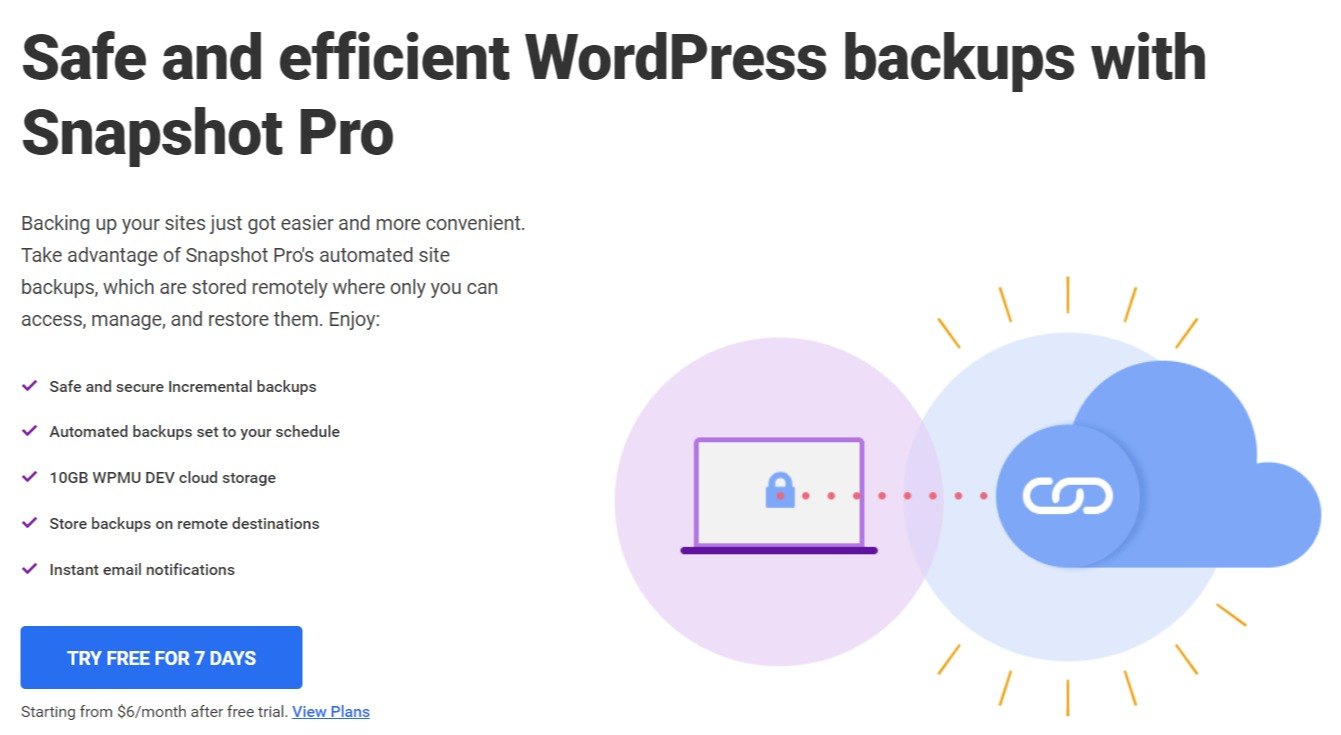 Snapshot Pro is a plugin you want to have but never want to use. It's a backup solution that can take snapshot backups of your entire multisite network and store them in the cloud. You can use the cloud vault that comes with the subscription or your own cloud storage if you prefer.
Snapshot Pro can back up your entire network, individual sites or specific areas you select. You can create complete backups and incremental backups and automate the entire process. Most importantly, it also comes with a one-click restore tool to rebuild everything should the worst happen. This is definitely a plugin you want on hand!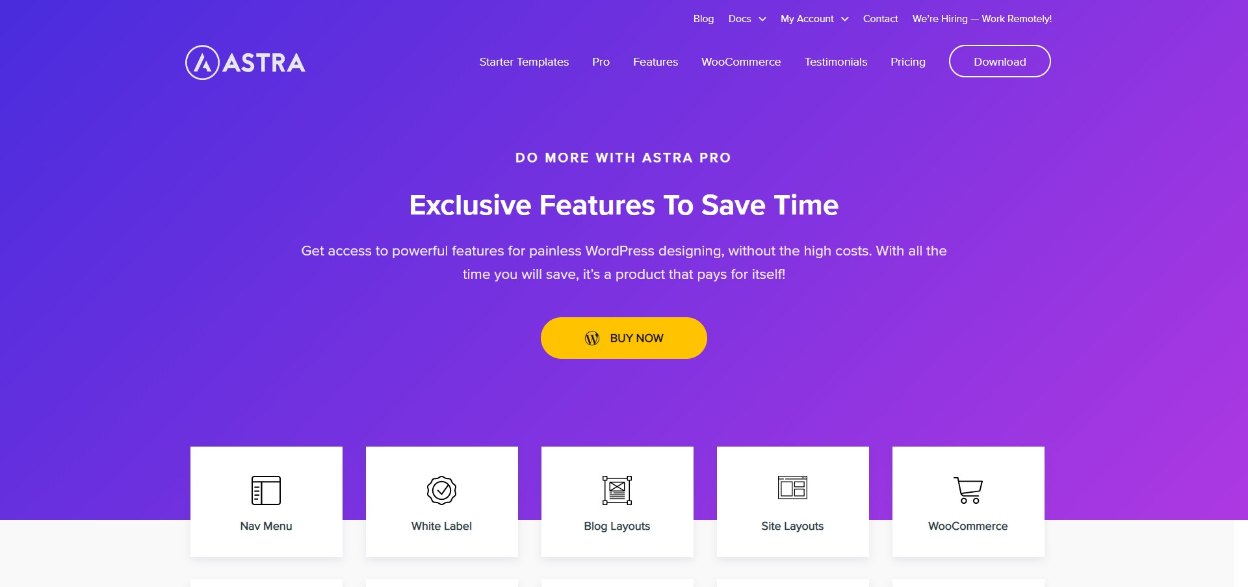 Starter Templates Pro is the ultimate WordPress multisite plugin. It includes a huge range of design elements, colours, fonts, sections, modules, templates and entire website designs you can use with Astra.
Starter Templates Pro includes hundreds of tools you can use when building your sites. There is a tool here for every aspect of design from layout to typography, engagement to headers and footers. All created to make designing your website as simple and as fun as possible!
25. WP Ultimo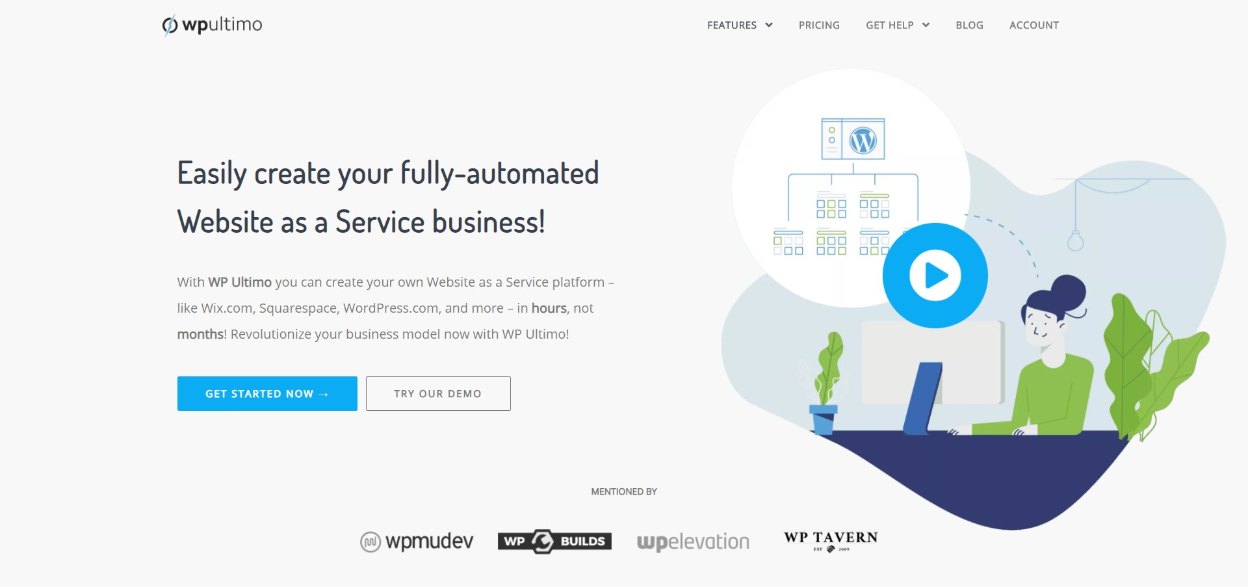 If you have ever wanted to launch your own version of WordPress.com or Squarespace, WP Ultimo can help you do it. This WordPress multisite plugin helps you create an entire WaaS (Website as a Service) business and sell the ability to create websites from your own network.
Install the plugin, set up the service and resell website space to customers, It's a simple setup that enables you to make a little money from your multisite network. The plugin is free but requires a subscription for the cloud service for everything to work.
26. SmartCrawl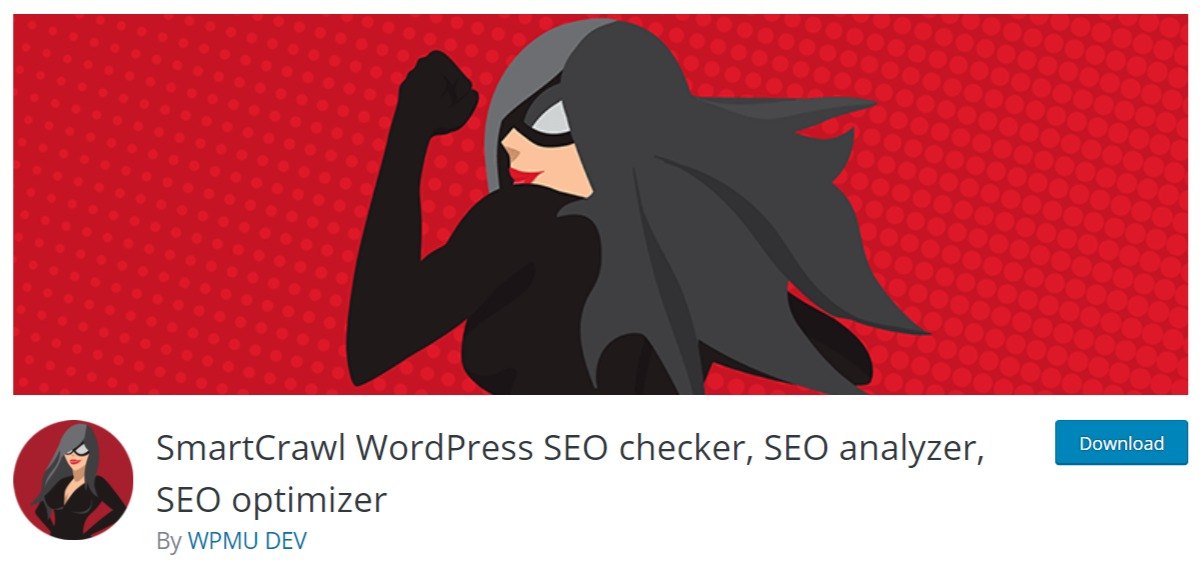 SmartCrawl is a WordPress multisite plugin for SEO that allows you to simplify the often complex world of Search Engine Optimization so you can get on with more interesting tasks. It's an effective plugin that automates many of the more onerous SEO tasks you need to take care of when setting up new websites.
The plugin performs automatic SEO checks, creates sitemaps, helps manage meta titles and descriptions, uses SmartCrawl includes Open Graph, Twitter card and Pinterest verification, uses a page analyzer and does most of the hard SEO work so you don't have to. Well worth checking out if analysis isn't your strong point.
27. Shipper Pro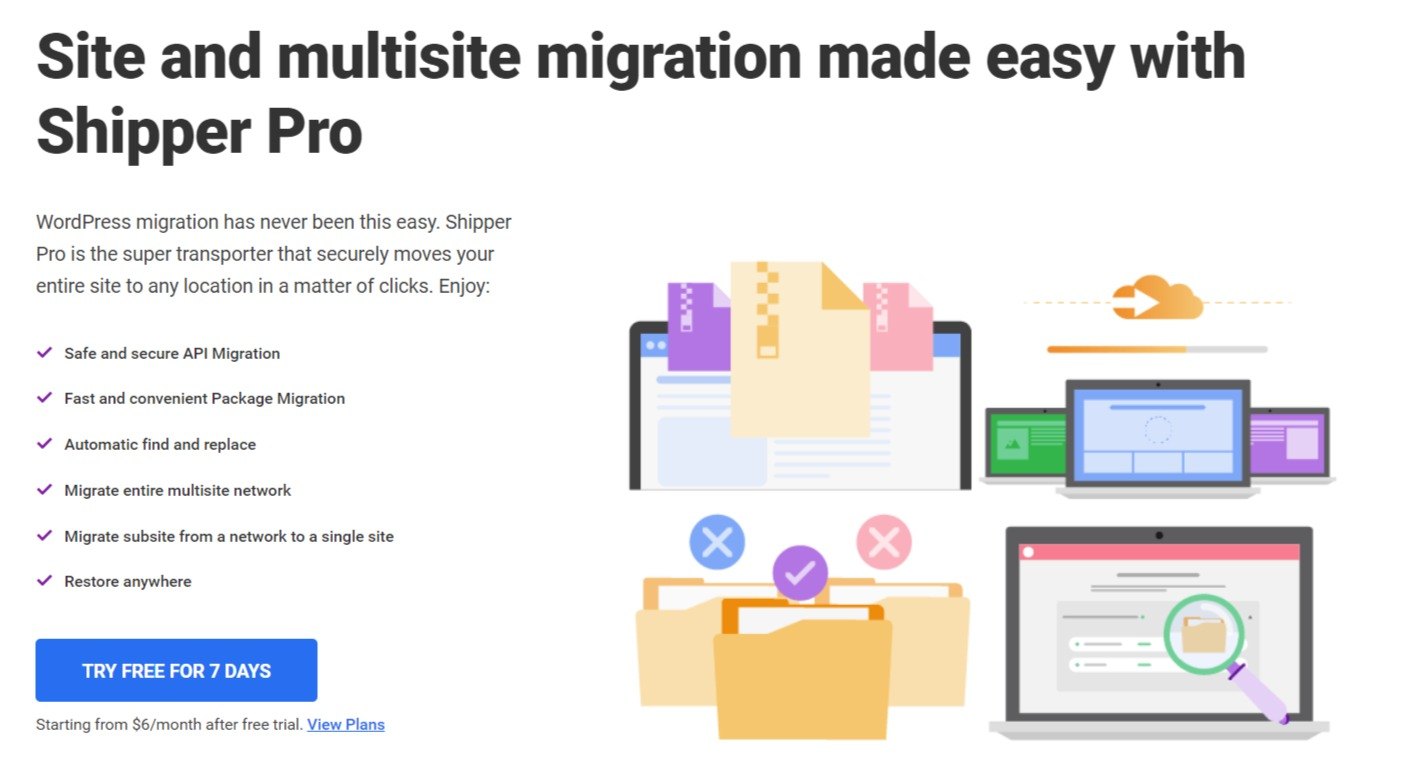 Shipper Pro is another niche WordPress multisite plugin but incredibly useful if you ever need it. This plugin manages site migrations. It can help you migrate your entire network or migrate individual sites in or out of your network as required.
Migration has never been easy in WordPress, made even more challenging in networks. Shipper Pro simplifies it by taking care of packaging, copying and migrating everything for you. It can then help you install the packaged site on another WordPress instance should you need it to. It's a genuine lifesaver if you ever need to move sites around!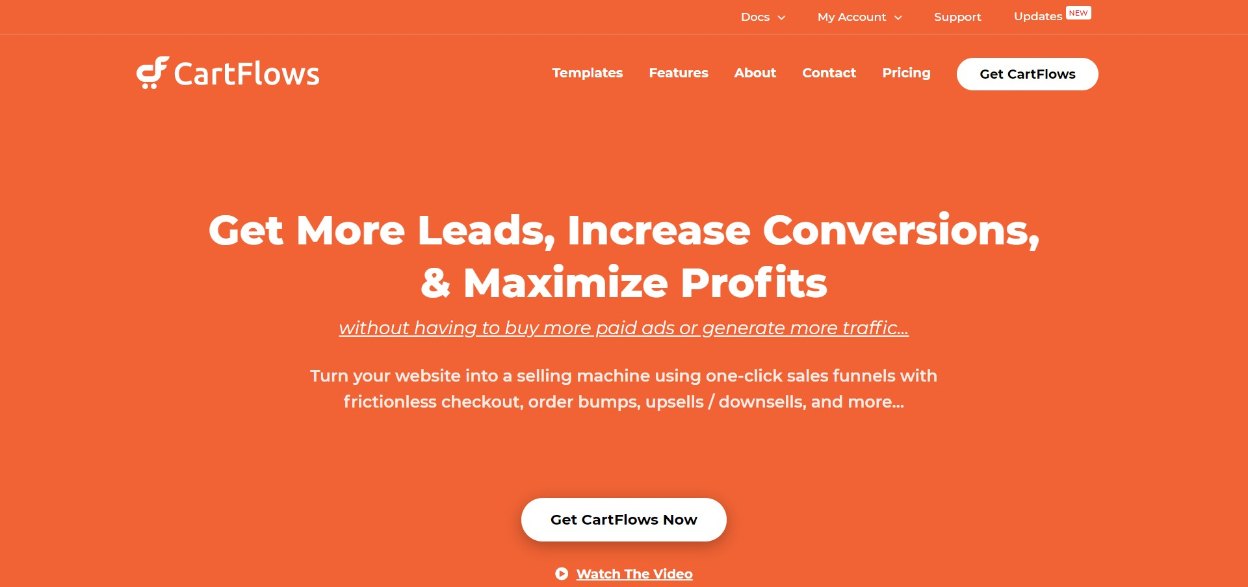 If you want to drive sales on one or more of your networked sites, CartFlows Pro is what you use to do it. This is a conversion plugin that helps you create sales funnels, cross-selling opportunities, order bumps and frictionless checkouts. All designed to attract more leads and increase conversions.
There is a template for everything in CartFlows Pro. Whatever you want to do, there's an attractive template you can use or use as inspiration. It works for new stores, existing stores or networks. It works with most popular page builders and makes it so anyone, with any amount of sales experience can make more from their website.
We regard this as one of the best sales plugins for WordPress anywhere!
29. Beyond Multisite Plugin for WordPress Multisite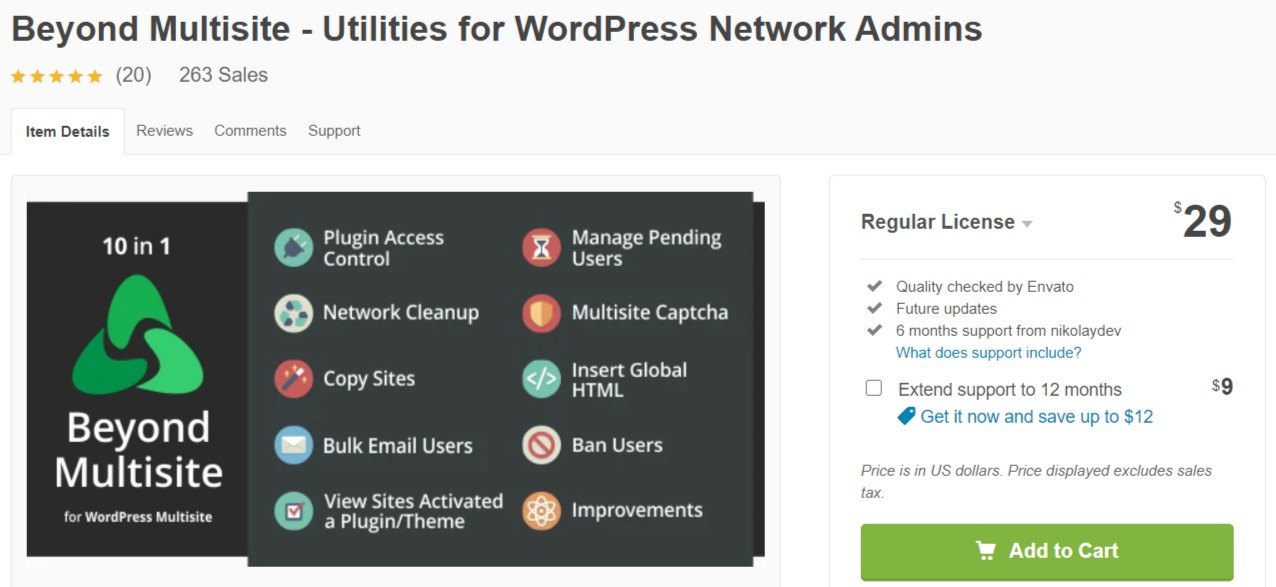 Beyond Multisite Plugin for WordPress Multisite is one of the most feature-rich WordPress multisite plugins here. It's a Super Admin management plugin that helps manage users, spam, comments, content and a whole lot more.
The list of features is extensive and covers every element of managing a multisite network. From copying entire sites to moderating users and comments, this plugin does it all. It's a very powerful plugin that has many tools busy administrators are going to find invaluable!
How to Create Your Own WordPress Multisite Network
Creating your own WordPress multisite network is actually very straightforward. You will need web hosting that can support your network with enough disk space and server resources to keep things running but otherwise, everything else is contained within WordPress.
If you're looking for a reliable host for your WordPress multisite network, we recommend Kinsta's WordPress Multisite Hosting.
Kinsta's multisite plan starts from $60 per month and includes enhanced hardware, distributed data centers and a unique container system to improve the performance of your multisite network.
It is absolutely worth the investment if you're looking for a hosting solution for your business websites!
For extra features, the list of WordPress multisite plugins down the page will help.
Here is a high level overview of how you go about creating a WordPress multisite network:
Install WordPress on your web host using whatever method you want
Make a backup of your website just in case
Log into WordPress with your FTP client or use the Appearance > Theme Editor menu in your WordPress dashboard
Select the wp-config file in your WordPress directory
Make a copy of the file and name is wp-config.spare or something else. You can then rename this back to its default if anything should go wrong
Add the following two lines and save the file:
/* Multisite */
define( 'WP_ALLOW_MULTISITE', true );
Return to the WordPress dashboard and select Plugins
Select Installed Plugins, check the box by all active plugins and deactivate them
Select Tools from the left menu and Network Setup to configure your WordPress multisite network
Select either subdomains or subdirectories as the domain structure
Add a network name
Check the email address for the new Super Admin
Select the blue Install button to set everything up
Copy the code that appears on screen to your wp-config.php and .htaccess files and save each file. Make copies of each like you did with wp-config if you like
Log out of WordPress and log in again using your Super Admin account
Select My Sites from the left menu of the WordPress dashboard
Select Network Admin and Dashboard
Configure your users, websites, rules and other options from here
While the process includes quite a few steps and involves modifying core files, if you follow this process exactly, nothing should go wrong.
What Is a WordPress Multisite Plugin?
So that's the WordPress multisite network side of things, what about those plugins? What are they and what do they do?
The main difference with multisite WordPress plugins is that they are installed at the network level rather than on each individual site.
The advantage is that you only need to install or buy a single plugin to use it across all your sites. You can also enable or disable them for individual sites in your network from a single dashboard.
How Do WordPress Multisite Plugins Work?
Multisite WordPress plugins work in a similar way to standard plugins. They need to be installed and activated the same as standard plugins, but using them is slightly different.
Rather than install a copy of a plugin on every site, you install it once at the network level and it becomes accessible across your whole network.
To install a multisite WordPress plugin, do this:
Buy or locate your plugin and download it to your computer
Select My Sites > Network Admin > Plugins from the WordPress Dashboard
Select Add New and upload the plugin
Select the Network Activate option when it appears
You can also select Network Activate from the Plugins menu in the dashboard. Either way, the plugin will now be accessible from the dashboard of each website in the network.
Common FAQs About WordPress Multisite Network
What is WordPress multisite used for?
WordPress multisite is used for creating and managing a network of sites. With WordPress multisite, you can also manage plugins across all the sites, keep the WordPress installation updated, and save yourself a lot of time.
How do I add plugins to WordPress multisite?
To add a plugin to WordPress multisite, first install the required plugin on My Sites > Network Admin > Plugins. Next, activate the plugin by going to the Plugins page and clicking on "Network Activate".
Do I need WordPress multisite?
If you currently manage multiple WordPress websites independently, then you should consider using WordPress multisite to save time and effort. It allows you to manage multiple WordPress websites, updates, and plugins from a single WordPress dashboard.
How do I manage WordPress multisite?
Managing a WordPress multisite installation is simple. After you login to your WordPress dashboard, you can see a My Sites menu at the top of the page. Hover your mouse over it and you'll see a full list of all the sites that are in the multisite network. You can update, install or remove plugins, add new themes, and make network-wide changes from a single WordPress dashboard.
How do I set up a multisite subdomain in WordPress?
Open the multisite domain where you want to add a new subdomain. Navigate to My Sites > Sites > Add New. Enter the required information and fill in the subdomain. Once you've done that, click Add Site. Your subdomain is now added to your multisite network.
Can WordPress multisite have different themes?
Yes! You can choose to install and enable themes for specific domains on your network. You can optionally choose to enable the theme for all your sites if needed as well.
Is WordPress multisite good for SEO?
WordPress multisite will not have an impact on SEO as it operates behind the scenes. For your end users and for Google, your website looks like a normal WordPress with no visible differences.
Summary of the Best WordPress Multisite Plugins
These WordPress multisite plugins have all been designed to simplify, add efficiency, provide valuable creative or administrative tools or generally help with the minutiae of managing multiple websites, admins, creatives and users.
Every one of them is worth investigating and many of them are well worth investing time and money in. Exactly which you choose is entirely up to you!
Do you use any of these WordPress multisite plugins? Have any others to suggest? Have you developed a WordPress multisite plugin and want us to feature it? Tell us about it below!