LearnDash is one of the most comprehensive and widely used LMS (Learning Management Systems) solutions out there.
It's one of the most popular LMS solutions available for WordPress and users range from Fortune 500 companies to universities such as the University of Washington, along with individual course creators.
Here are some of the best LearnDash examples.
In this article, we'll show you plugins and solutions that'll help you take your LearnDash website to the next level.
Let's get going!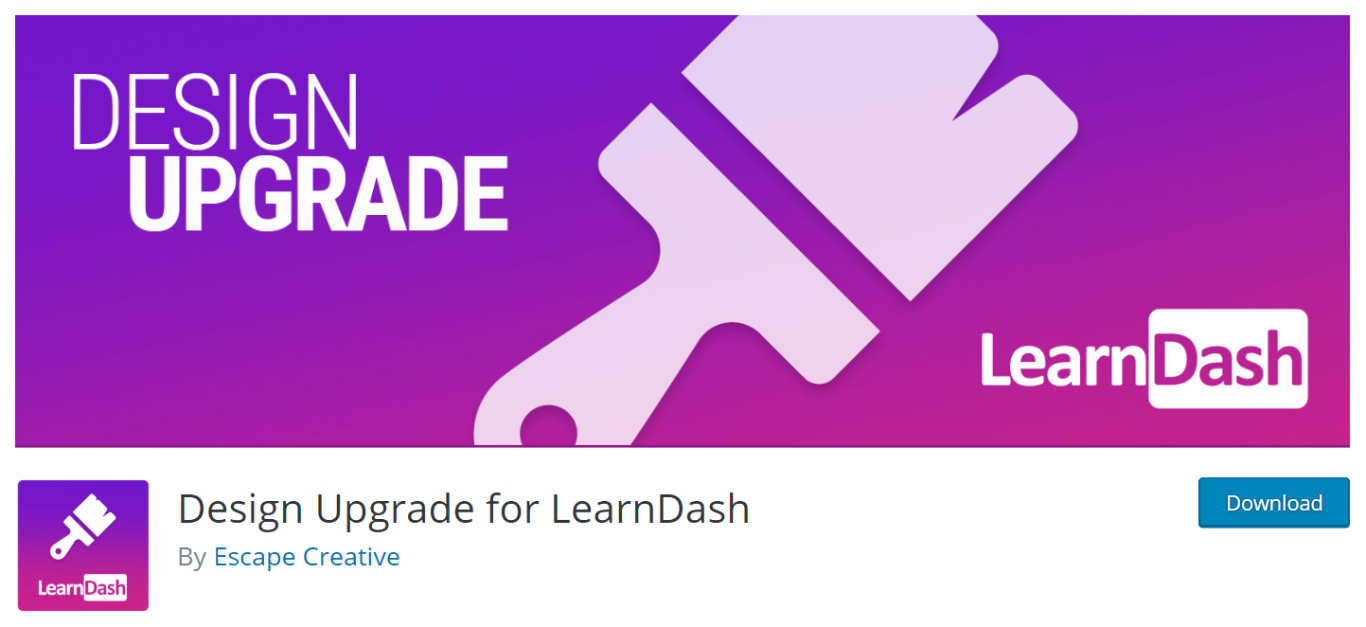 One of the most asked questions about LearnDash surrounds customizations. Out of the box there aren't tons of options for you to customize the design of the course pages, lessons, etc.
Design Upgrade — a free plugin by the team at Escape Creative allows you to make design changes to your LearnDash website to make it look more visually appealing.
The free version helps customize up to 30 different aspects of your LearnDash pages.
Here are just a few of the customization options:
Buttons.
Font Sizes.
Focus Mode.
Animations.
User Profiles.
Login/Registration Form Fields.
Course Grid.
The best part is that it requires no coding on your part. And one more thing, it's free!
As soon as you download and install the plugin — all your course listings and the individual course pages will have a more appealing aesthetic.
They also have a premium version, Design Upgrade Pro, which provides more enhancements and customization options.
With the Pro version, you can customize up to 90 different aspects of your LearnDash websites.
A bonus you can make all these design changes using the WordPress customizer.
No additional coding required!

Using Design Upgrade Pro — you can customize the following aspects of your LearnDash website:
Overall design.
Course Grid design.
Course navigation.
Course Progress Bars.
Buttons.
Individual Course Pages.
Login and Registration Pages.
User Profiles or user avatars.
Both Design Upgrade Free and Pro versions are compatible with both LearnDash 2.0 and 3.0.
Design Upgrade Pro Pricing:
The pricing for the Pro package starts at $29 per year per site and is scalable based on the number of websites you need to support.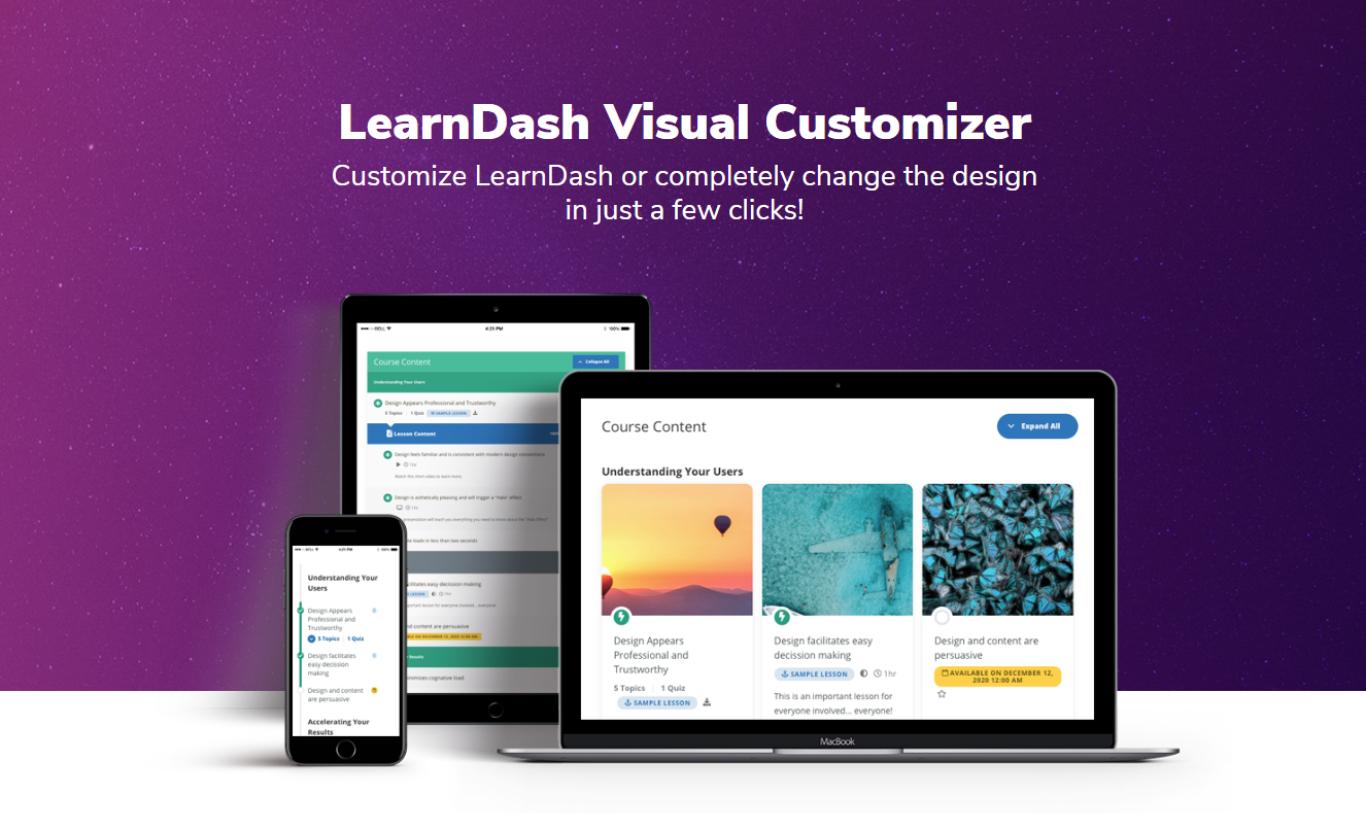 To make your courses stand out you need to give them that extra edge.
The Visual Customizer add-on by the Snap Orbital team allows you to enhance and personalize your student's learning experience.
The add-on provides a lot of additional customizations allowing you to change fonts, icons, layouts, buttons, sections.
One of the key features is that you can make design changes to either an entire course; or individual lessons within each class can be customized.
For example, you can add a featured image to a particular lesson, and also display additional information to describe that lesson.
In addition, you can display lesson duration which helps guide your students throughout the course.
Visual Customizer Pricing:
Depending on the number of websites and feature – there are a few affordable packages to choose from:
Hobbiest — $29 for single-site
Professional — $39 for two-sites
Unlimited — $49 for unlimited sites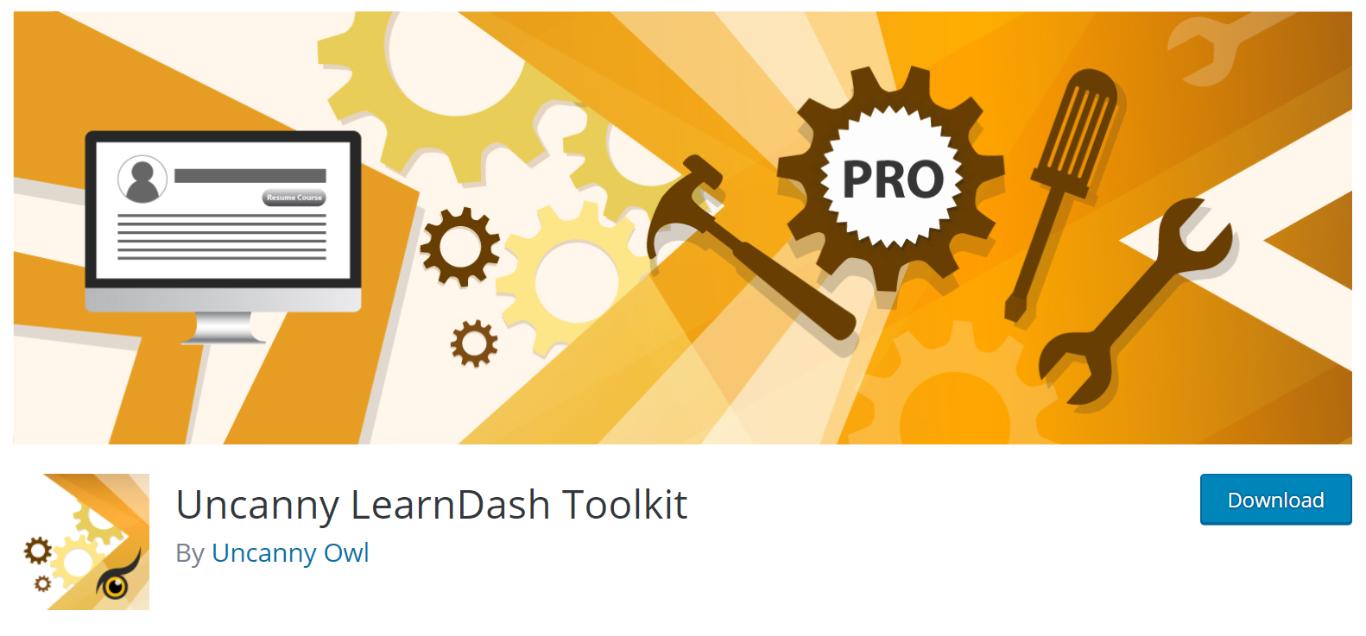 Our next tool Uncanny LearnDash Toolkit will help you personalize and enhance the complete student experience.
The toolkit comes with 14 modules that can be used to make your e-learning website run more efficiently.
Here are just a few of them:
There is also a Pro version that has additional functionality:
Auto completion of courses.
Track the time users spend completing courses.
Customize views of the courses, lessons, etc.
Add featured images to courses and lessons.
Email students course information.
Email students their certificates.
Uncanny LearnDash Toolkit Pricing:
The pricing for Uncanny Toolkit is $149 for a single site and $249 for a multi-site purchase.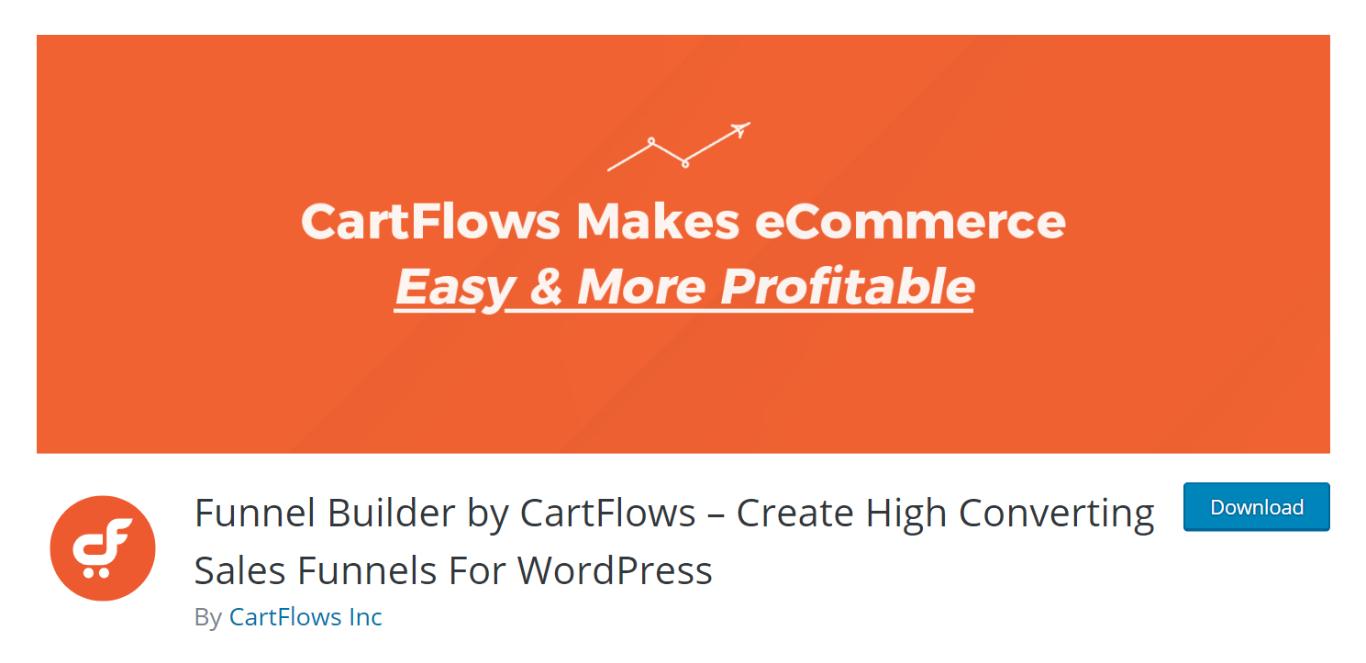 CartFlows is a sales funnel builder for WordPress and WooCommerce sites, and it also integrates seamlessly with LearnDash.
The free version of CartFlows comes with an array of pre-built templates that you can use to get a head start on building your sales funnel.
Each template has the following ready to launch:
A Landing Page.
A Checkout Page.
A Thank You, Page.
Use this free plugin to increase your conversion rates, and also helps your students with a more user-friendly learning experience.
It is also compatible with the major website builders such as Divi, Beaver Builder, Elementor, and Thrive.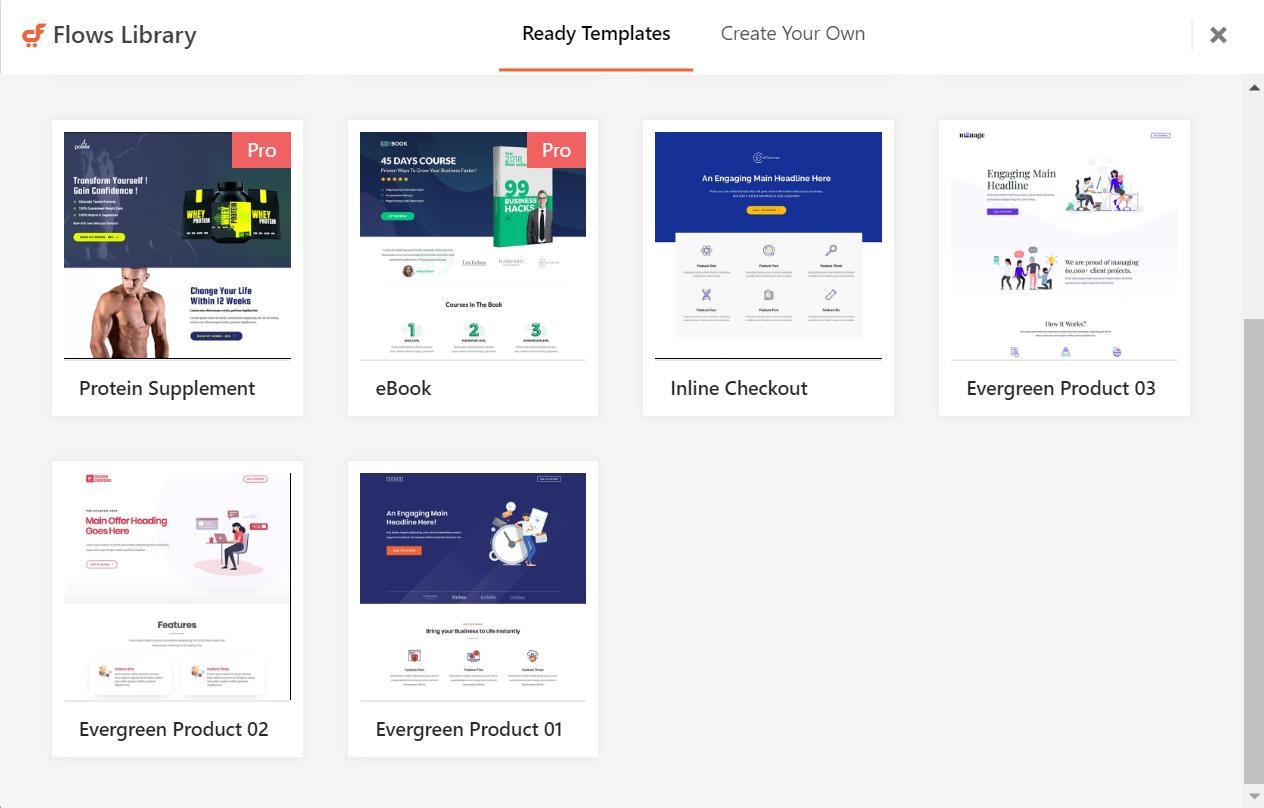 CartFlows also has a Pro version. You will get additional functions to help boost course sales such as setting up tripwires, order bumps, up-sells, etc.
Here are some of the additional benefits you get from the Pro version:
Build Unlimited Funnels.
One-click order bumps.
Documentation and video tutorials.
One-click up-sell and down-sell.
CartFlows Pro Pricing:
Cartflows Pro – Annual Pricing $299
CartFlows Pro Lifetime – One-time lifetime access for $799
Both CartFlows Pro and CartFlows Pro Lifetime can be used for up to 30 websites.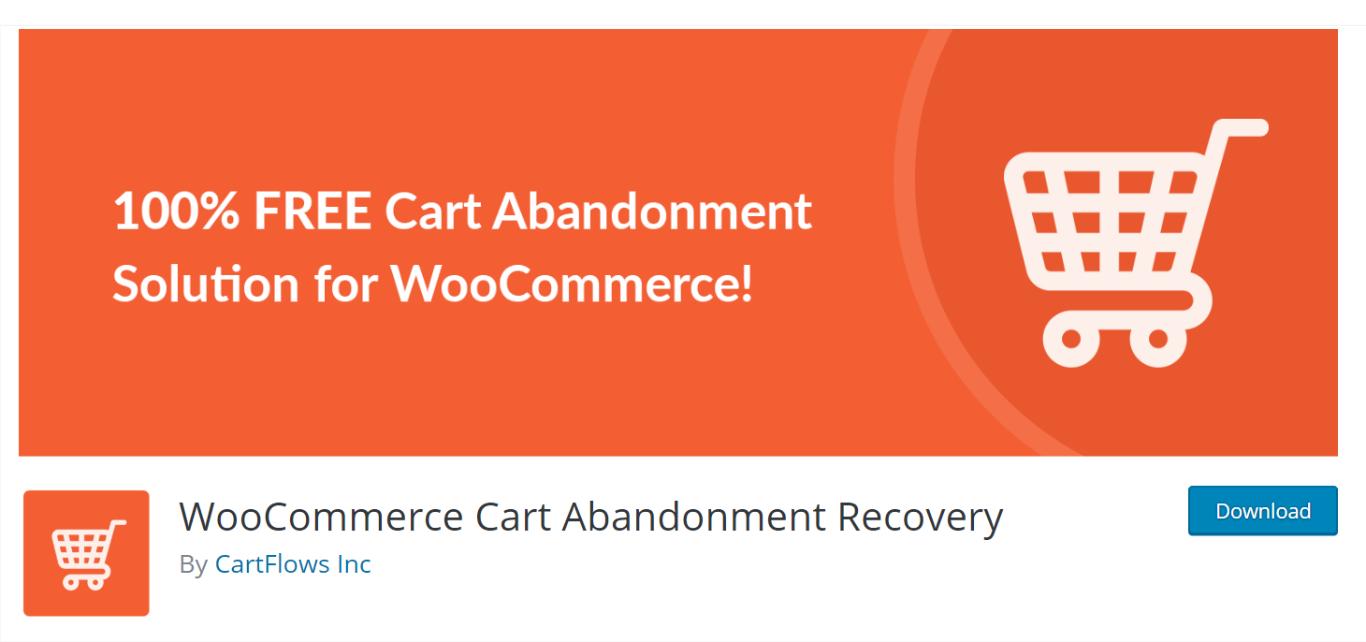 Like any online entrepreneur, you put in a lot of work promoting your courses via content marketing, email marketing, social media, etc. Your efforts are starting to pay off and you have noticed that prospects are visiting your website.
However, a good chunk of your visitors will hit the course page and then bounce without buying anything. Which is totally normal in eCommerce. And there's then another set of users that may add a course to their shopping cart and then exit your site without completing the purchase, this is known as cart abandonment.
The average cart abandonment rate is anywhere from 60% to 80%.
What if you can win back even a small amount of that lost sales? Cart Abandonment Recovery is a free WordPress plugin that can help you reduce your cart abandonment.
Once installed, you will get access to customizable email templates that you can use to email users who haven't converted yet.
Another great feature of CartFlows is that you can send unique coupons or customer checks out links to each student to help them convert. The plugin helps track how many new conversions you received because of the emails sent.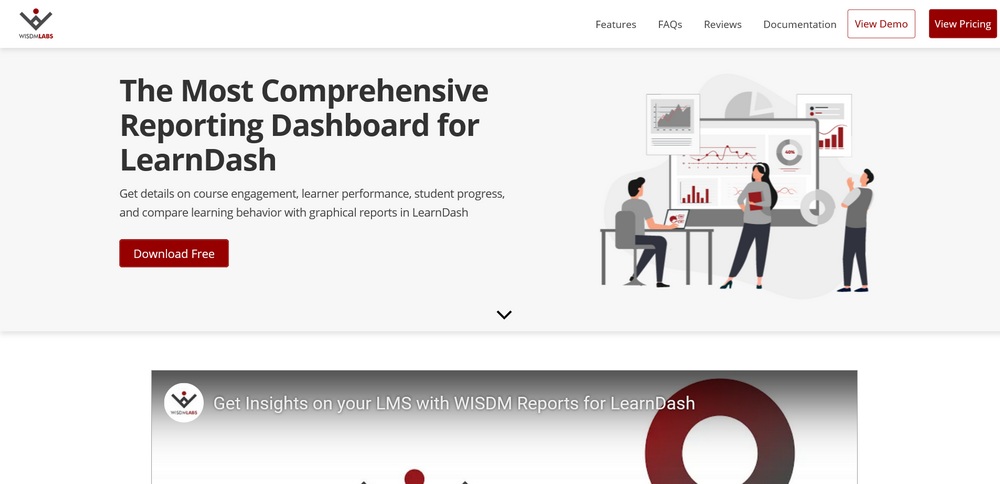 WISDM Reports for LearnDash helps you track student progress, analyze learning trends, and even monitor the performance of instructors or leaders and the courses they design.
If you want to know what learners and instructors are doing on your LMS or need to improve the learning experience but don't have enough data that could help, Reports for LearnDash plugin by WisdmLabs will help.
Features of Wisdm Reports For LearnDash include:
An all-in-one personalized dashboard where you'll find all of the most important reports in one place.
Monitor and evaluate learner progress, performance and course completion rates.
Make the most of your data by quickly downloading and sharing course and student reports.
Track the progress of each group with ease.
Allow group leaders to create detailed reports that can be shared with the rest of the group.
Assess how well your tests and assessments are working for students.
Wisdm Reports For LearnDash Pricing:
There's a free version of Wisdm Reports For LearnDash and a Pro version that costs from $80 per year.

The LEAP is a neatly created power-pack bundle of 'must-have' plugins for your LearnDash based website.
With this bundle, you can give your eLearning business the boost that is required to stand apart from the rest in terms of absolute course and student management.
Whether you're running an online school, course marketplace, corporate training, healthcare training, Academy, University, Classes, etc.; LEAP works as a superb pocket-friendly solution that'll help you provide a perfect eLearning experience to your learners.
Here's how LEAP can help in making your life easier:
You can add multiple Instructors to create and manage courses better.
Easily register students in bulk into courses or groups and assign group leaders.
Track student progress, get detailed quiz reports and analysis to form actionable insights.
Boost your course credibility, build trust, and speed up course enrollments.
Duplicate course hierarchy and replace it with your content to create new courses the smart way
Handle payments and commissions for your Instructors with ease.
You can use the LearnDash Essentials Add-ons Pack to create a fully functional eLearning business.
LEAP Pricing :
LEAP Annual License — $128
LEAP Lifetime License — $258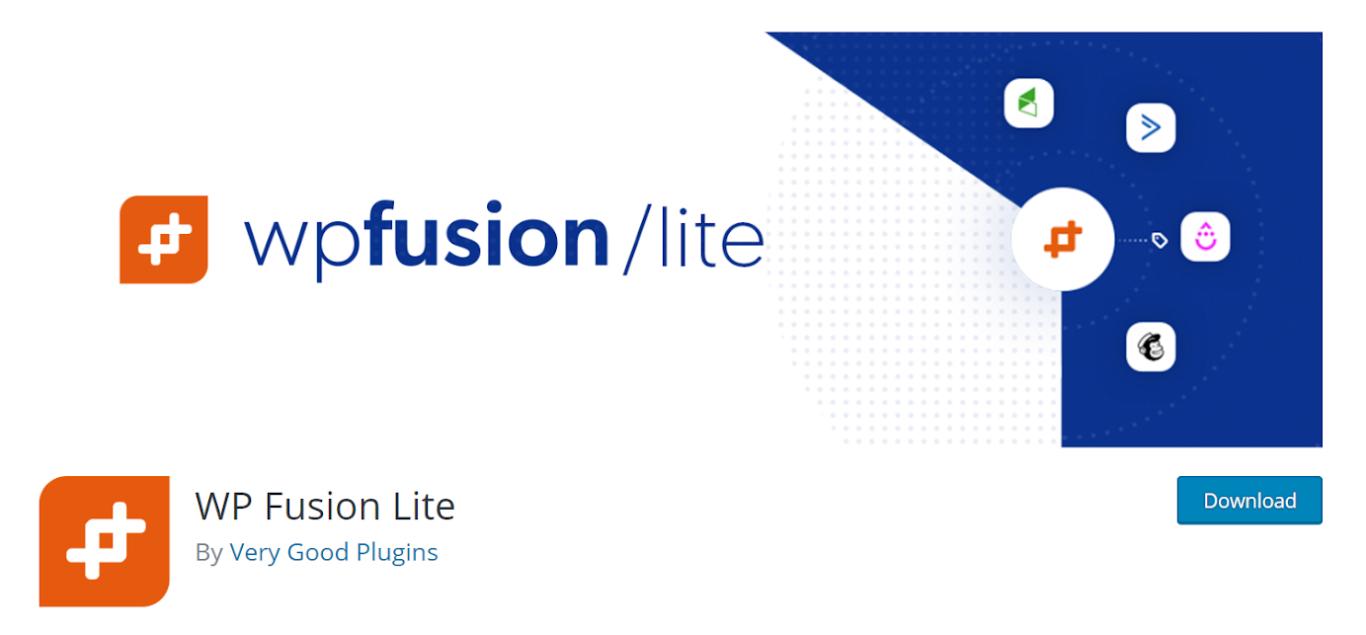 WP Fusion Lite allows you to connect your LearnDash and/or WordPress website to popular CRMs or Marketing Automation Platforms.
Let's say you host all your courses on LearnDash, but all your email marketing is through MailChimp/Aweber/OntraPort. Or you want to track each of your student purchases and their activities directly in your CRM.
You can use WP Fusion Lite to connect to these third-party software providers.
A massive bonus is that you no longer have to enter data into CRM manually.
WP Fusion Lite will help you do that.
In addition to LearnDash, it also works with a range of other popular and widely-used WordPress plugins.

However, there are limitations to the number of plugins and CRMs you can integrate with using the free version.
WP Fusion has a Pro version that has more functions such as:
Updates and Support.
Access to 32 supported CRMs.
Access to 65+ supported plugins.
2-way sync.
Unlimited tagging.
WP Fusion Pro Pricing:
The Annual pricing for WPFusion (Pro) starts at $247 per year for each website.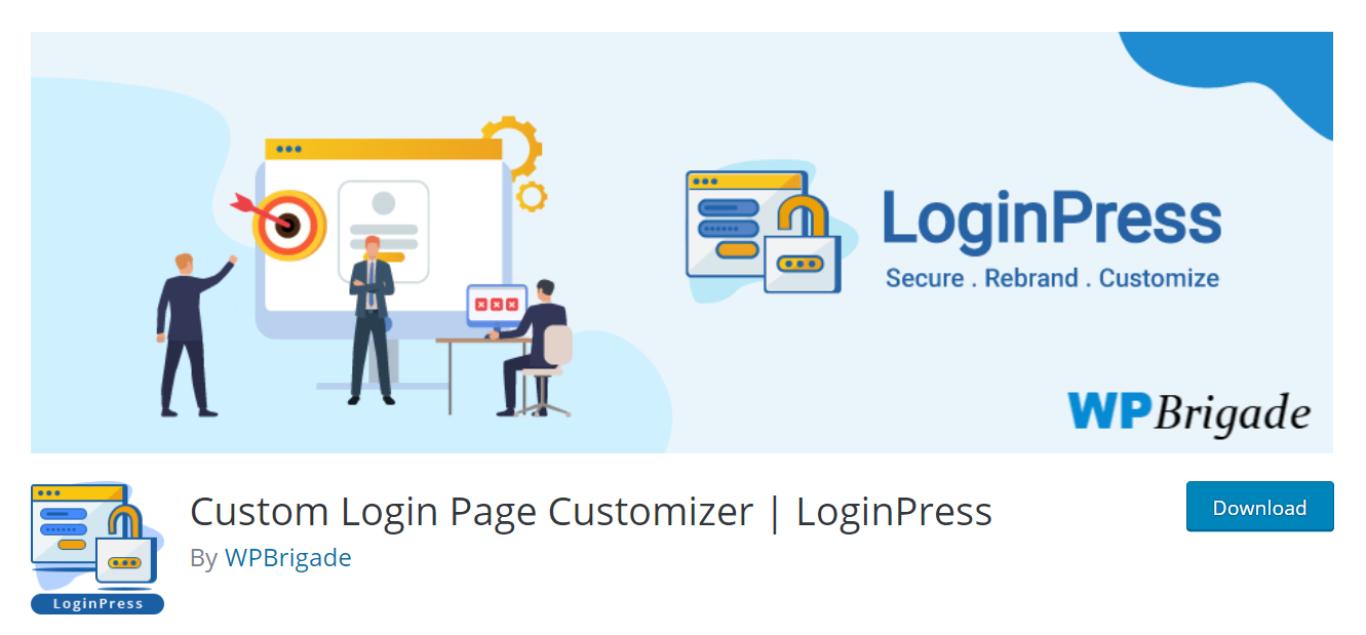 LoginPress is a login management plugin that allows you to customize the WordPress login page for your students.
Instead of the default WordPress login pages, you can change, customize, and re-brand the entire look and feel using LoginPress. Also, you can add extra security features to protect from bots and spammers.
All of this is done using the WordPress customizer. No custom coding is required!.
You also have the option to enable social login allowing your students to register and log in using Facebook, Google, Twitter, or LinkedIn.
The benefits of the social login is that it helps provide a hassle-free registration process and user experience. Users don't have to remember another username and password, and they can rely on their existing social media logins.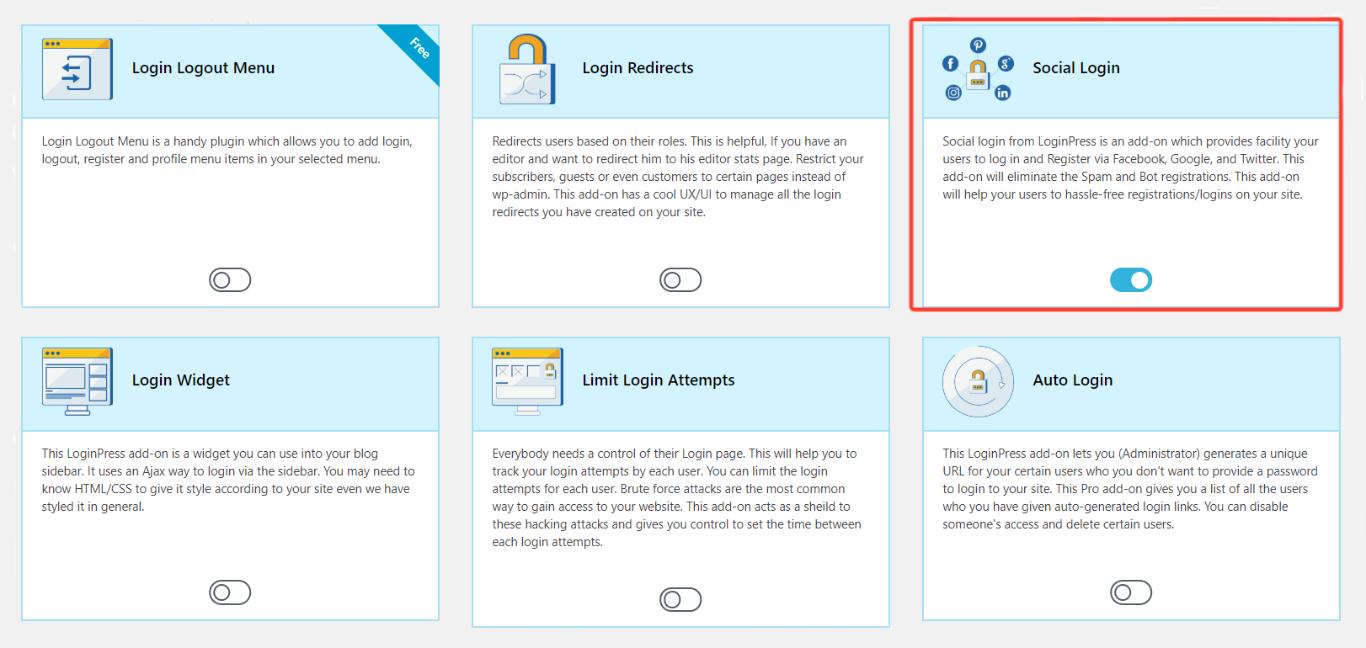 LoginPress Pricing:
Personal — Annual pricing of $39 (single-site).
Startup — Annual pricing of $75 per year (single-site).
Agency — Annual pricing of $199(unlimited sites).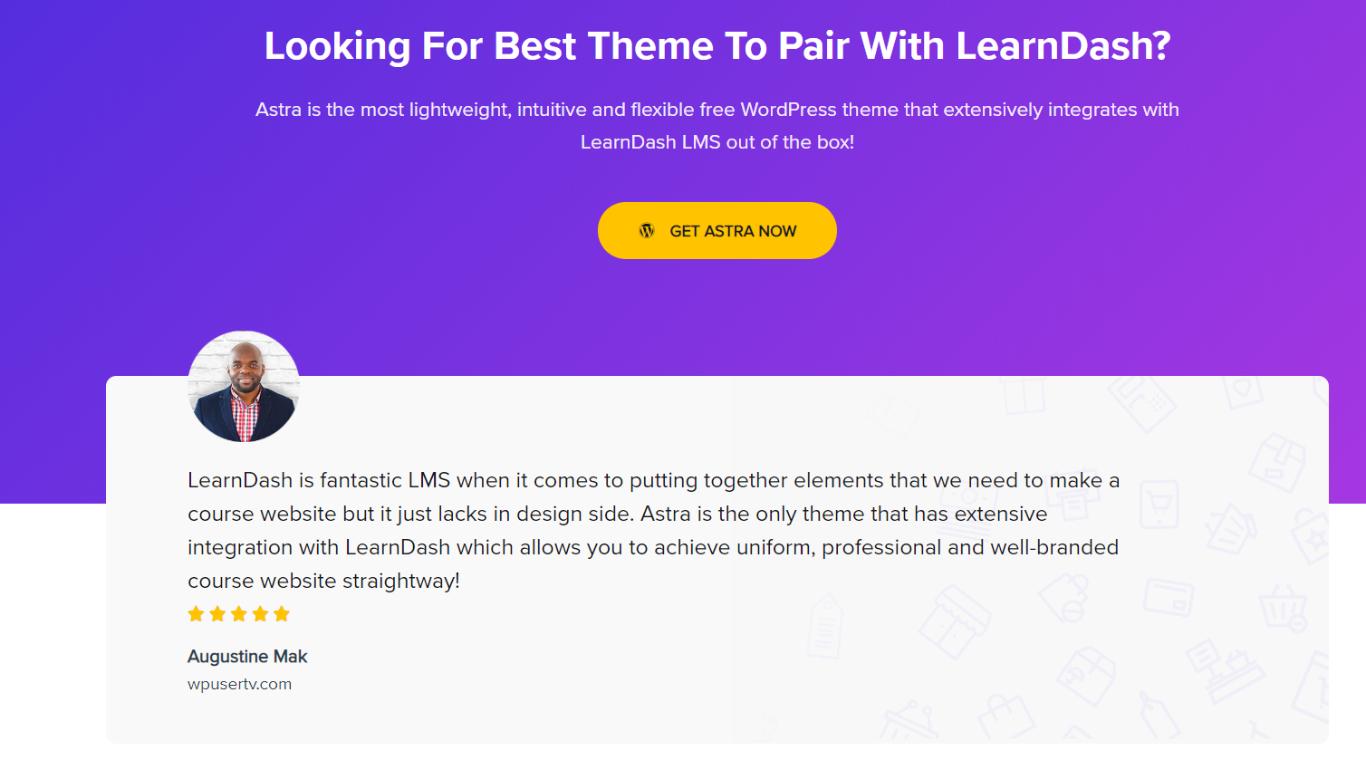 LearnDash is built in such a way that it's compatible with all WordPress themes.
But, what happens when your LearnDash website is built on a slower theme, which takes longer to load and is not easily customizable? Your overall student experience suffers, which is not ideal.
That's why we recommend our Astra WordPress Theme.
Of course, we're a bit biased since it's our product but don't take our word for it.
LearnDash themselves have teamed up with Astra to ensure that their customers get a high-performing and fast-loading website.
What are the benefits of integrating LearnDash with Astra?
Easy installation – Your LearnDash website is up and running in less than three clicks.
Cleaner user interface – Customize the various elements of your course and lesson pages.
Light-weight theme – Allows your website to load faster both on desktop and mobile.
Cost – The best part is that the Starter Templates is free to install.
Here are some 3rd party reviews from industry experts who recommend using LearnDash along with Astra:
For detailed step-by-step instructions on how to setup Astra with LearnDash, check out these additional resources:
Want more? The Astra Pro extension is the premium version of Astra that provides additional enhancements for the integration with LearnDash such as:
Distraction-free learning.
Student Gravatars.
Customization the Table of Contents – border-radius, typography, colors.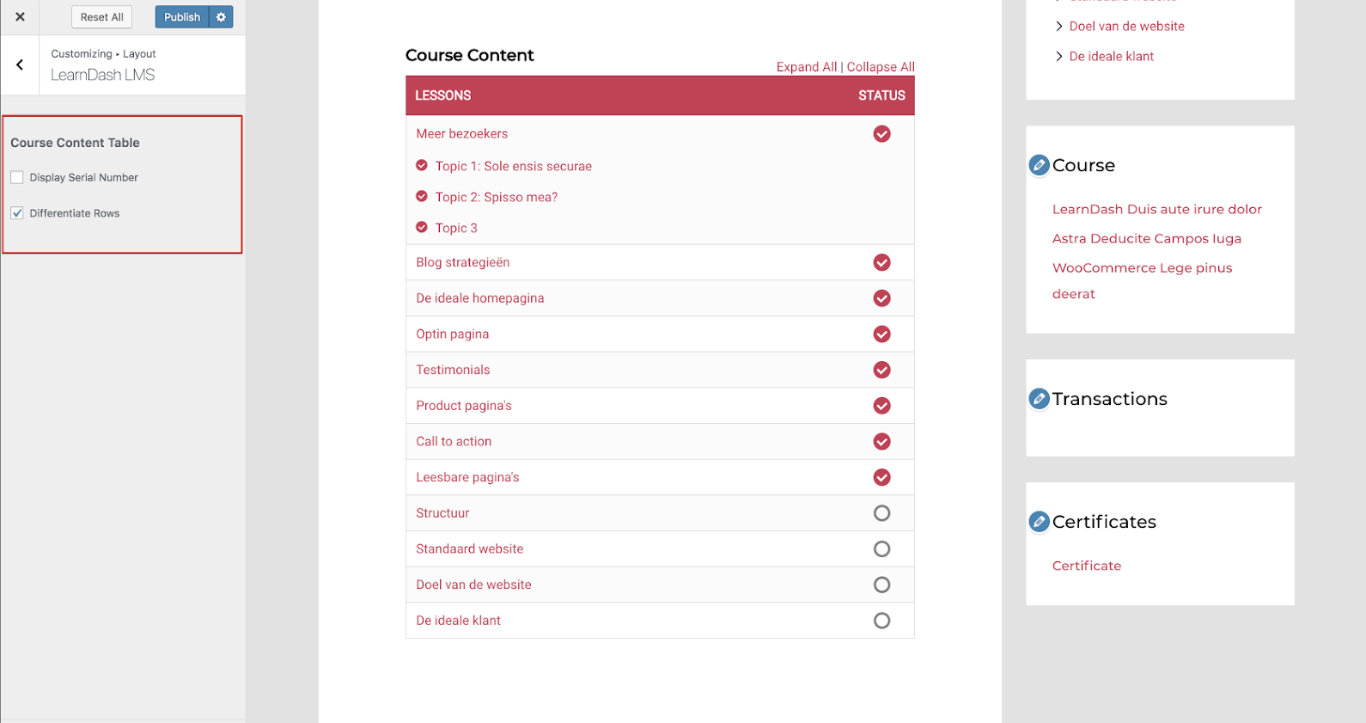 Astra Pricing:
Starter Templates is free to install for all LearnDash LMS users.
Astra Pro —

$47

€44

.
Essential Bundle —

$137

€127

.
Growth Bundle —

$187

€174

.
One-time Lifetime Pricing – Astra Pro:
Astra Pro—

$227

€211

.
Essential Bundle —

$677

€629

.
Growth Bundle —

$937

€870

.
Both annual and lifetime pricing customers will get access to one-on-one support, extensive training, unlimited website usage.
Conclusion
You now know about a range of exciting plugins that'll help take your LearnDash website to the next level, LearnDash is one of the most popular LMS plugins for WordPress and with good reason, with a strong feature set and the easiest to use interface out of all LMS plugins. Pair it with a good LMS theme and add-ons, and you will have your online course website in no time.
Do you have a favorite LearnDash extension? Let us know in the comments below!