Custom Layouts is one of the most popular Astra Pro features that users love. And for good reason! It gives you great design flexibility and freedom by allowing you to put sections on numerous locations on the website.
Even though our users are already enjoying working with Custom Layouts with their favorite page builder, we are further extending this addon with Gutenberg editor support. 
This means you can now design awesome sections with Gutenberg and place them on your website with hooks.
This feature will be available with the Astra theme version 2.4.4 and Astra Pro version 2.5.0. When you update both to the latest version, you will then see the Gutenberg editor available in Custom layouts.
How to Design Custom Layouts With Gutenberg?
Let's see how you can put up some amazing sections with Gutenberg editor.
Step 1 – Make sure you've enabled Custom Layouts from Astra Options.
Step 2 – Under Appearance > Astra Options > Custom Layouts, click Add New.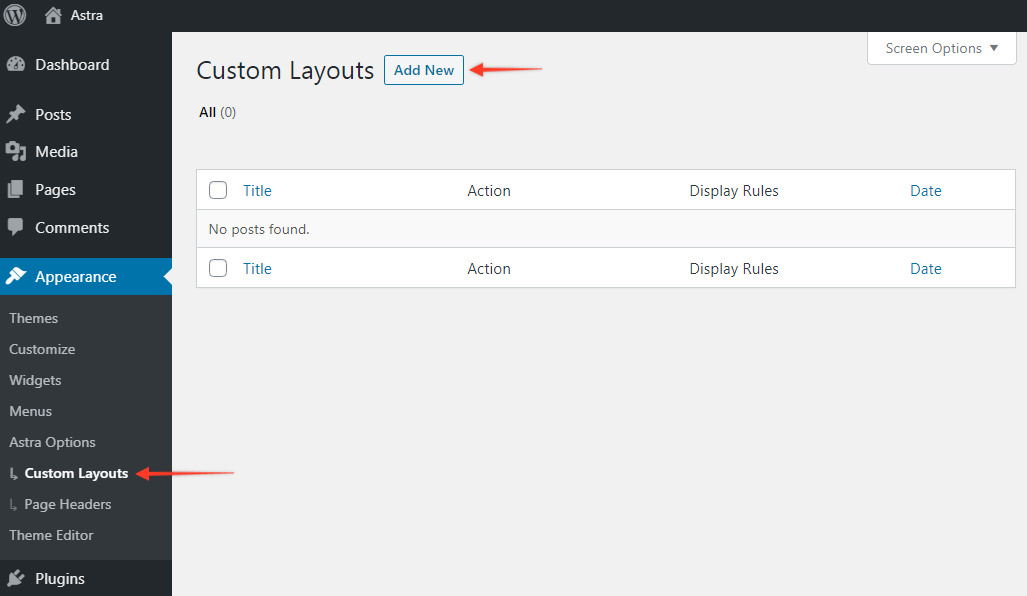 Step 3 – You will see the Gutenberg editor available. Go on and design a creative section.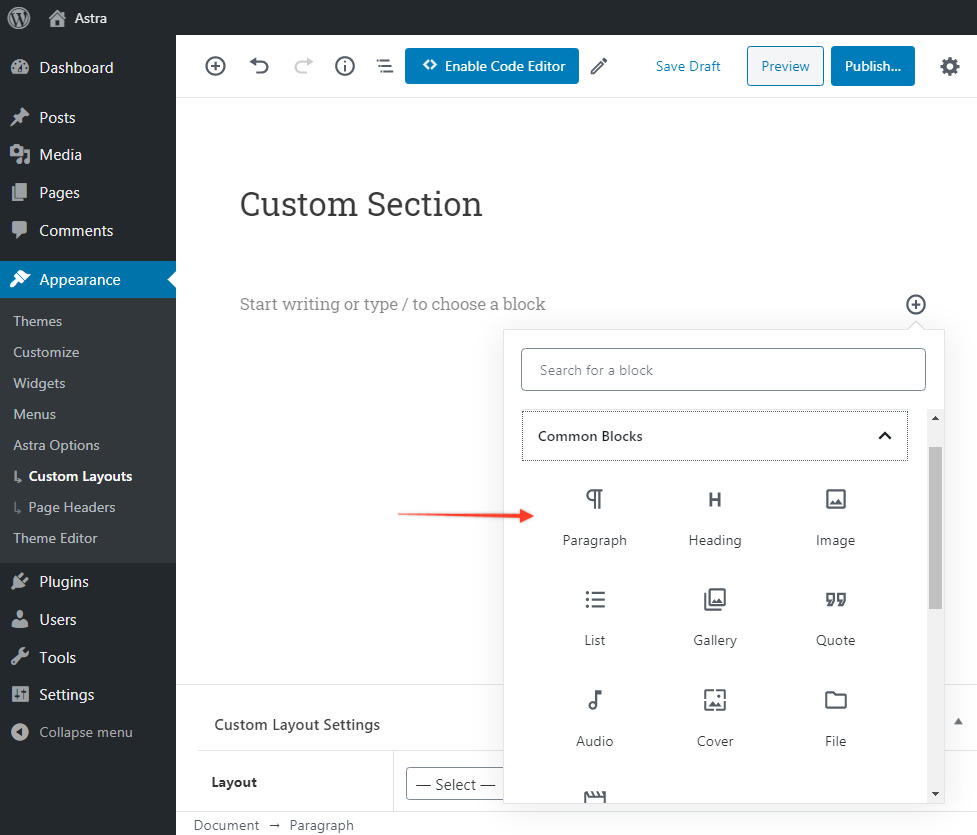 Step 4 – Once you're done with designing, select a layout type and location for it.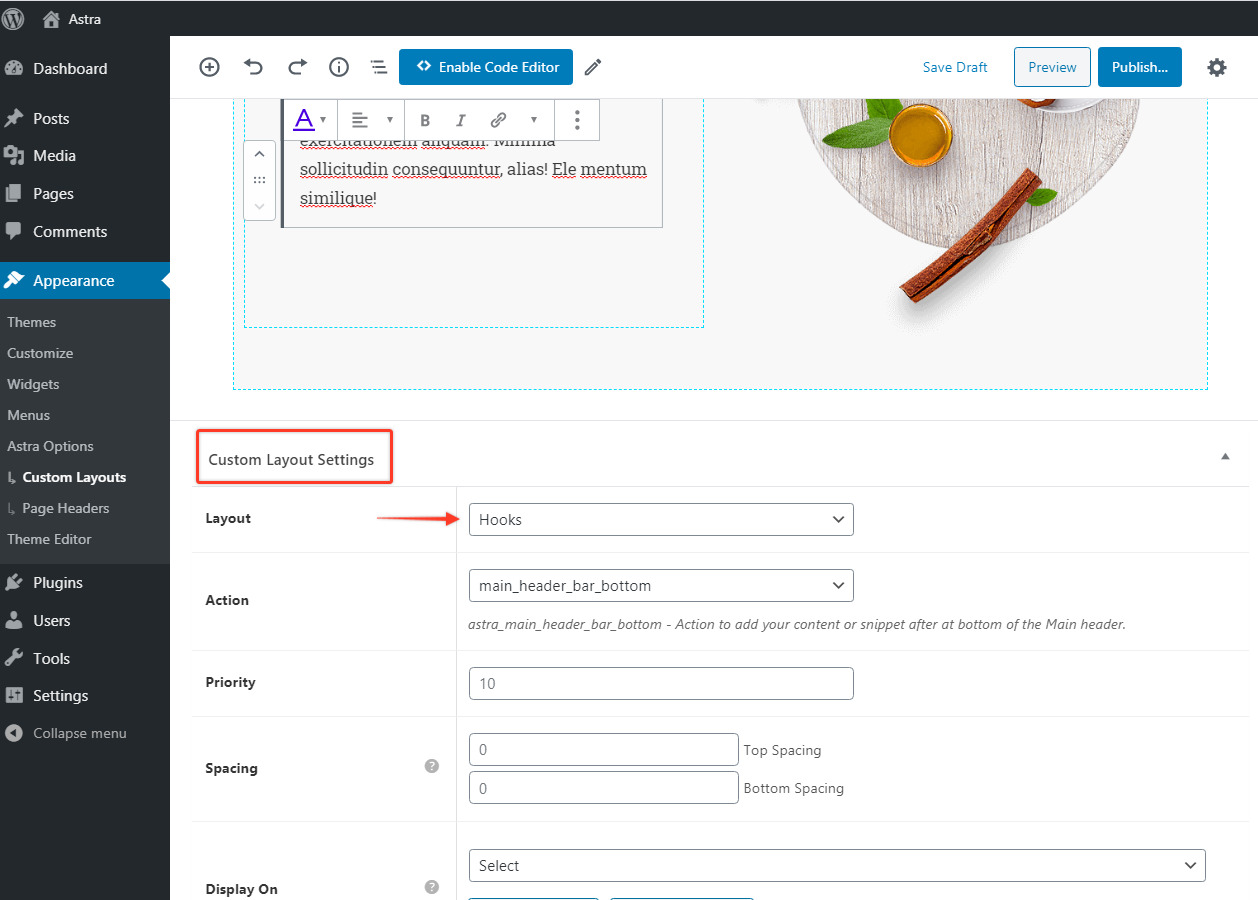 Step 5 – Publish and you're done!
Viewing your targeted location in the frontend will display the above custom layout.
For More Beautiful Layouts – Pair up With Ultimate Addons for Gutenberg (Free)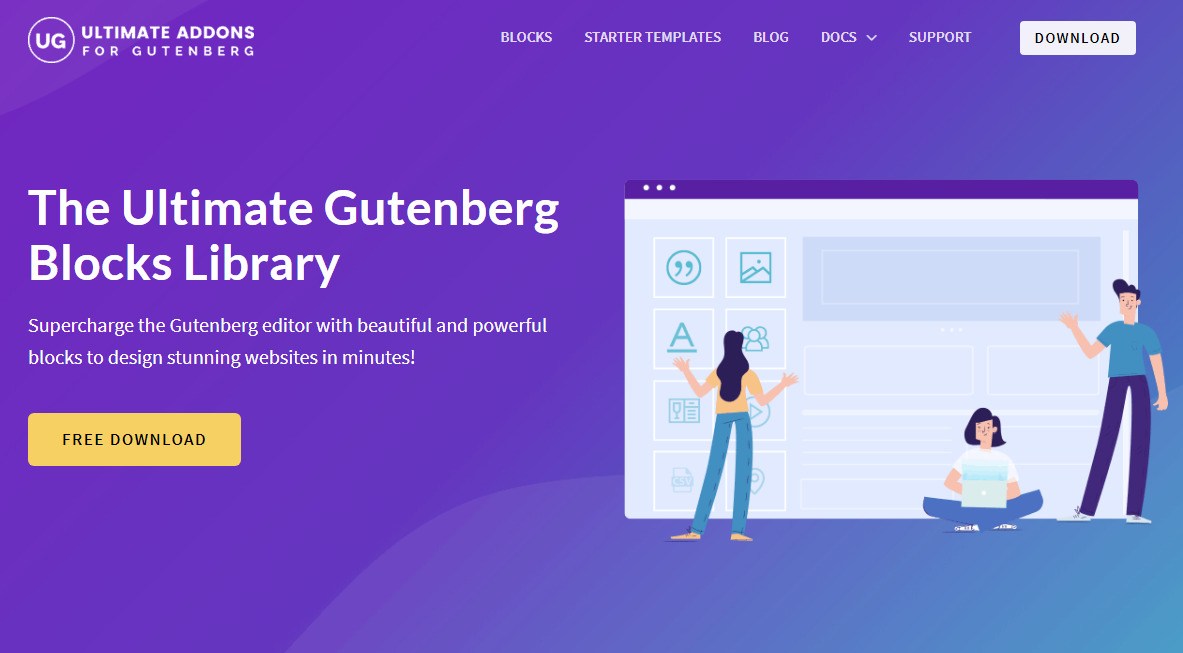 Ultimate Addons for Gutenberg provides a bunch of advanced and powerful blocks that'll help you build a beautiful website with minimum effort.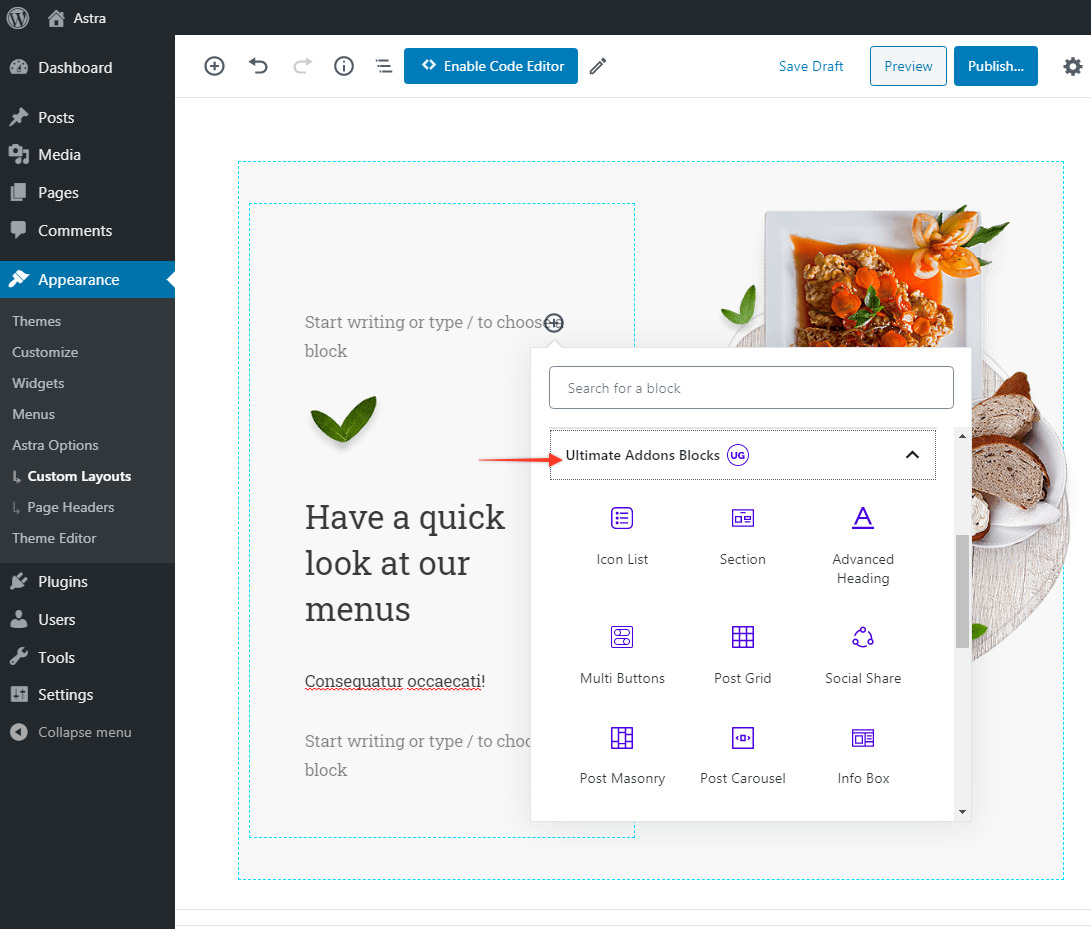 Here is a list of awesome blocks it provides –
Table Of Contents
Advanced Columns
Advanced Heading
Blockquote
Call To Action
Contact Form 7 Styler
Content Timeline
Google Map
Gravity Form Styler
Icon List
Info Box
Marketing Button
Multi Buttons
Post Layouts
Post Timeline
Price List
Sections
Social Share
Team
Testimonials
This list is still growing and you might see many more awesome blocks in future 🙂
Start Designing With Gutenberg Today!
Go ahead and hit that update notification on your WordPress dashboard for the Astra theme and Astra Pro. After updating to the latest version, this newest feature should be available to you. That easy!
Note: Make sure you update both Astra theme and Astra Pro plugin for this feature.
Here is detailed documentation on Astra Pro's Custom Layouts feature. In case you need any help, we are just a mail away. 
Let us know how happy you are with this new feature!
See you next time!