This is a premium feature available with Astra Pro Addon plugin. To use these Pro features, you need to have the Astra theme along with the Astra Pro Addon installed on your website.
Please refer the following document, to begin with, Site Layout.
Just as the name suggests — when fluid site layout is enabled, the entire website goes edge to edge of the browser, on all screen sizes.
If you have a website where you have a lot of content; for example blog, online magazine, or for any reason, if you need your entire website including header, footer, and main content area to span across the entire browser on all screen sizes, the Fluid Site Layout is for you.
The setting for Fluid Site Layout can be found under Appearance > Customize > Global > Container > Site Layout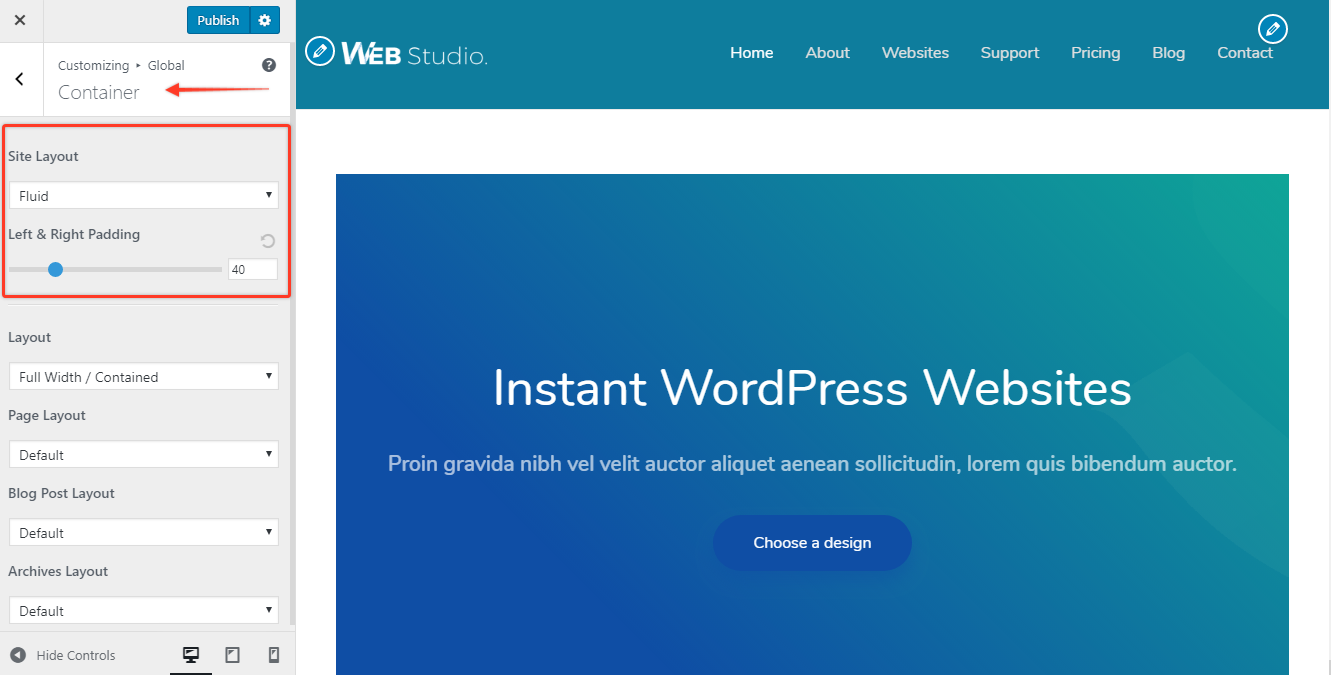 Astra has provided an option to manage the padding on left and right.
On responsive devices, this padding is automatically adjusted.