Social Media is becoming an integral part of the website to promote brands. It plays an important role in growing social media followers.
To add the social media icons to the top/ Above header, follow the steps –
Step 1 – From the WordPress dashboard, navigate to Appearance > Customize > Header Builder > Primary Menu. Then, you can see the following screen.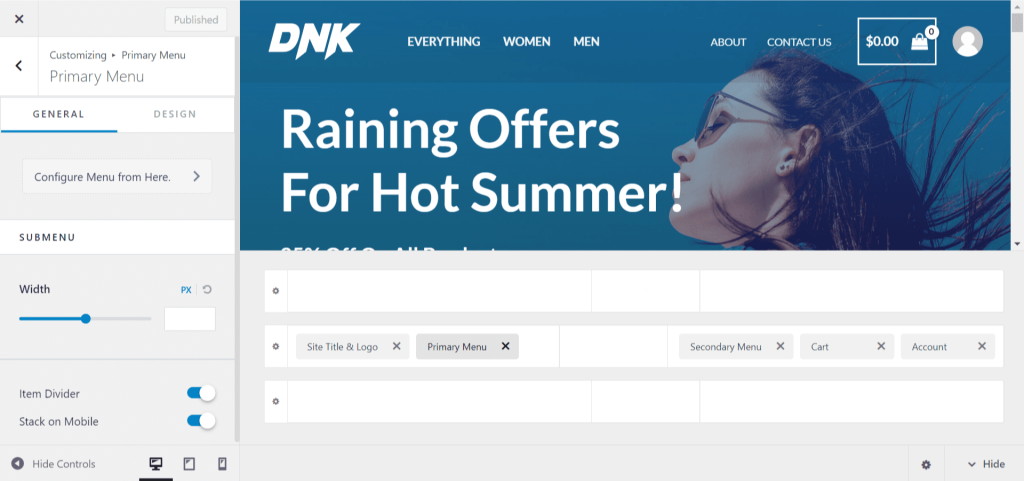 Step 2 – You can see the above, primary, and Below Header rows. Click on the + icon of the respective row where you want to add social media icons. After clicking the + icon, select 'Social' from the list. It will automatically add social media icons to the header.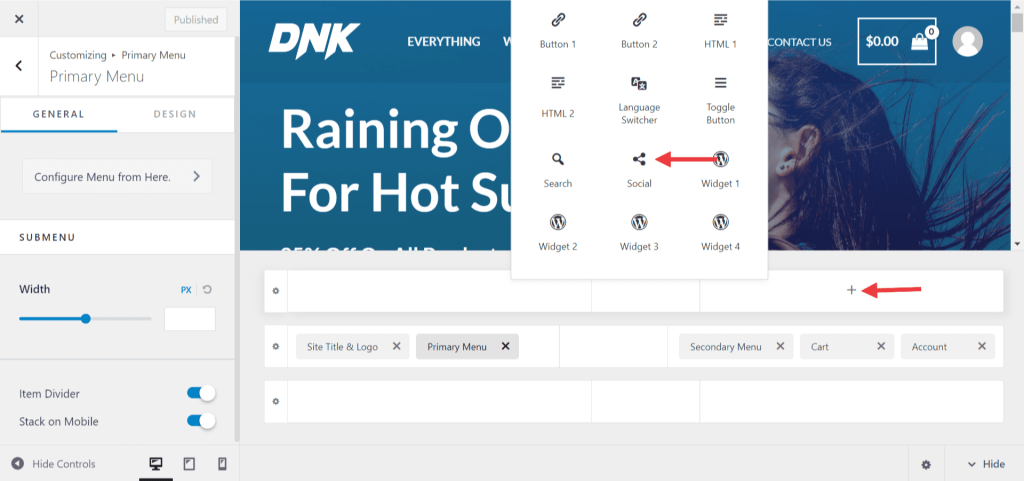 Here, We have added social media icons to the top header. Have a glance at the below-attached screenshot for reference.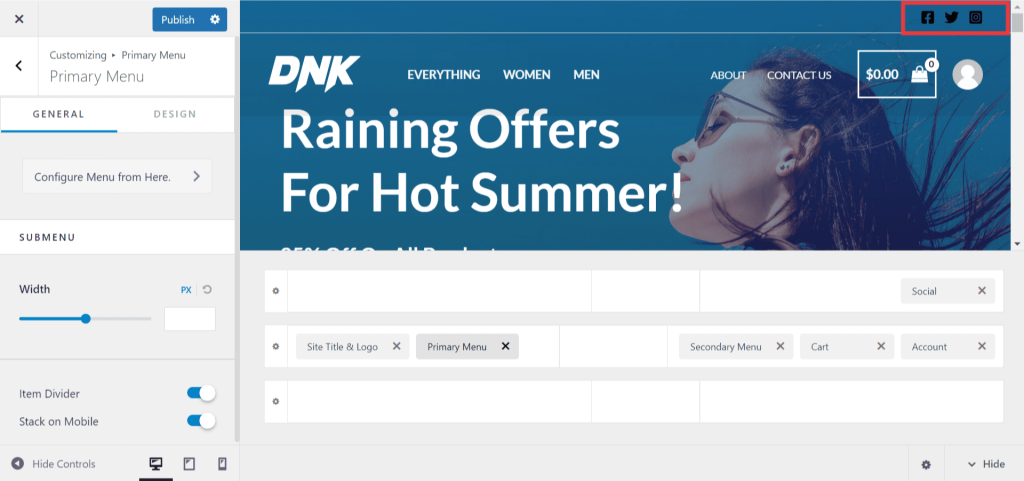 If you want to change the color of the social media icons, click on the social widget. Then, you can see the social icons customizing options.