Astra version 1.2.4 and above, introduces a new welcome screen for the Astra theme. This welcome screen gives you all you need so that you no longer need to dig in deep to search any settings. You would see this screen under Appearance > Astra Options. Have a look at the options that are available with –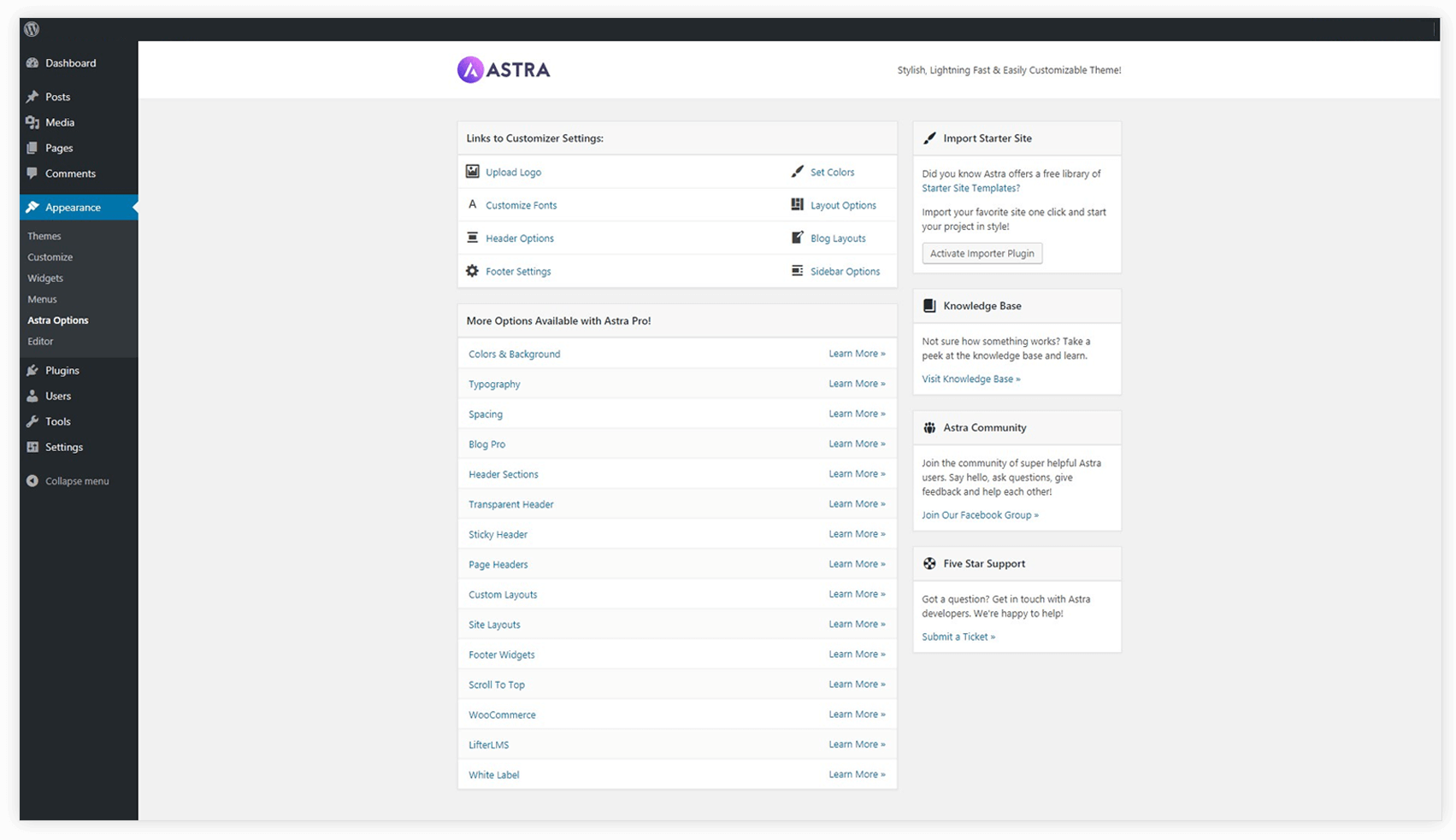 Astra Theme
Links to Customizer Settings will land you on a respective setting in the customizer. So you would not need to open a customizer and search for a particular setting.
More Options Available with Astra Pro! section lists all modules available with Astra Pro Addon. You can refer documents for modules to see all advanced options offered by Astra Pro modules.
Import Starter Site option in the right sidebar, allows you to install Starter Templates plugin with a single click. It offers a free library of Starter Site Templates.
If you have any queries regarding Astra you can dig for a solution in Knowledge Base or can ask Astra Community on Facebook. Still did not find the solution? you can contact our Support team for all your questions.
Make a note if you have white labeled Astra using Astra Pro, the links in sidebar won't appear.
Astra Pro Addon Plugin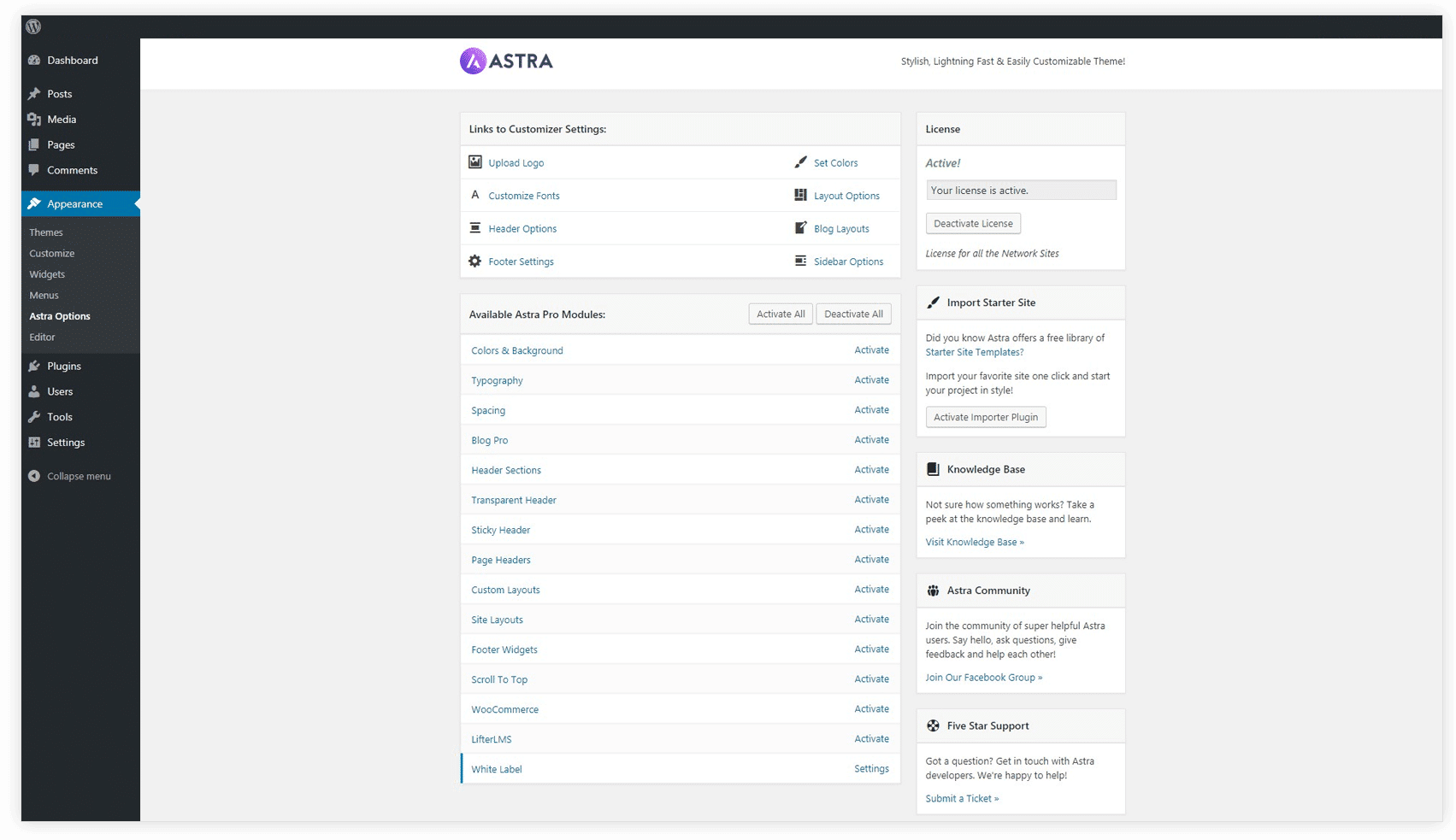 Addon settings for all Astra Pro modules will appear under the Available Astra Pro Modules section. You can activate modules as per requirement. Refer the White Label document to see how you can white label the theme and plugin with Astra Pro.
Note: Please make sure you update the Astra theme and the Astra Pro addon. Unless you update both, you might face issues with Astra Pro modules.