When using Beaver Builder, Full Width layout without Page Title or Sidebar is usually preferred. That way, everything possible in the content area can be designed from Beaver Builder without any restrictions.
The good thing about Astra is the inbuilt compatibility with Beaver Builder. If you're designing new pages with Beaver Builder, Astra automatically selects the Full Width layout without Page Title and Sidebar. That way, users can immediately start creating their pages without making all the settings. Here is a video that explains how this works –
In case, if you have to make these settings manually, please read on:
Disable Sidebar and Title
Astra offers options to turn off Page Title & Sidebar easily in the Page Meta settings. On every page or post, you will find Astra Settings Meta box where you will have options to disable Sidebar & Page Title.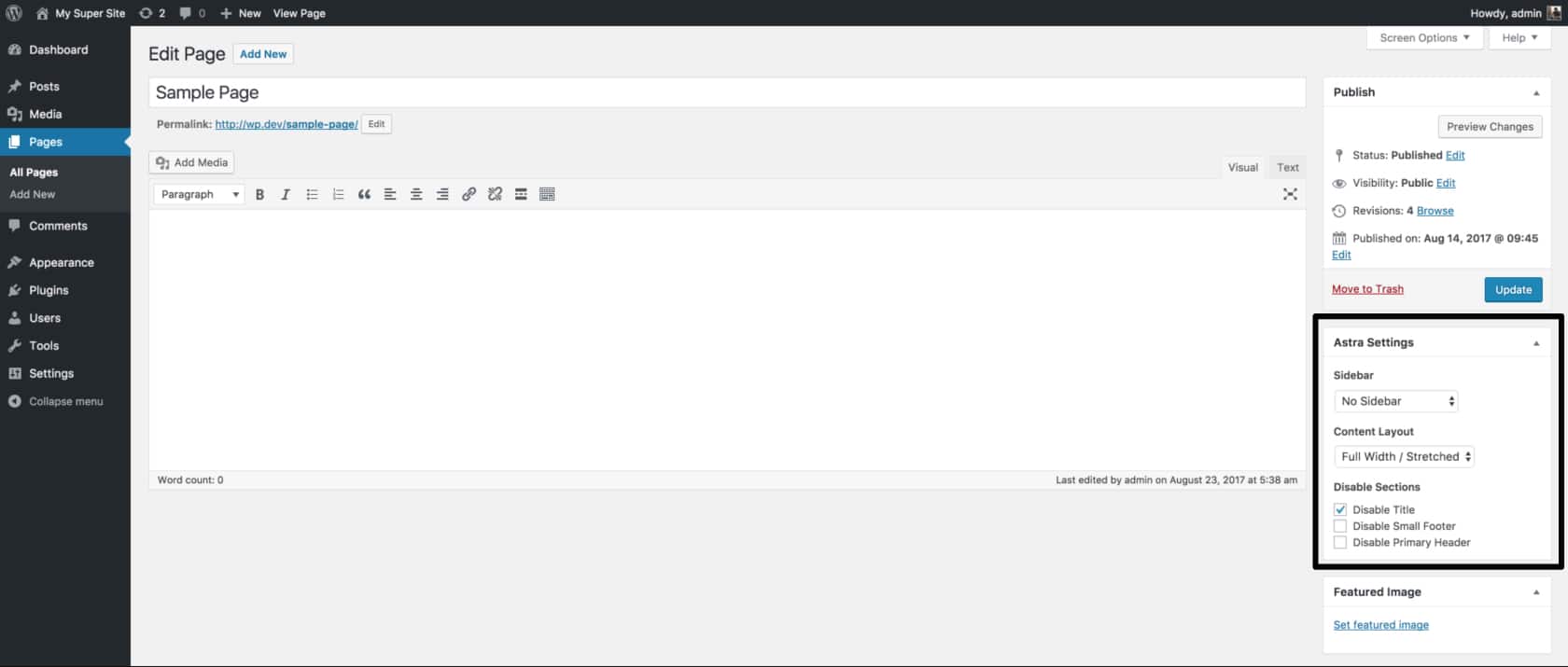 Full Width / Stretched Layout
From the various layout options that Astra offers, "Fullwidth / Stretched" layout is the best for Beaver Builder if you need full width pages. This layout gives Beaver Builder full control over the container for the full design freedom.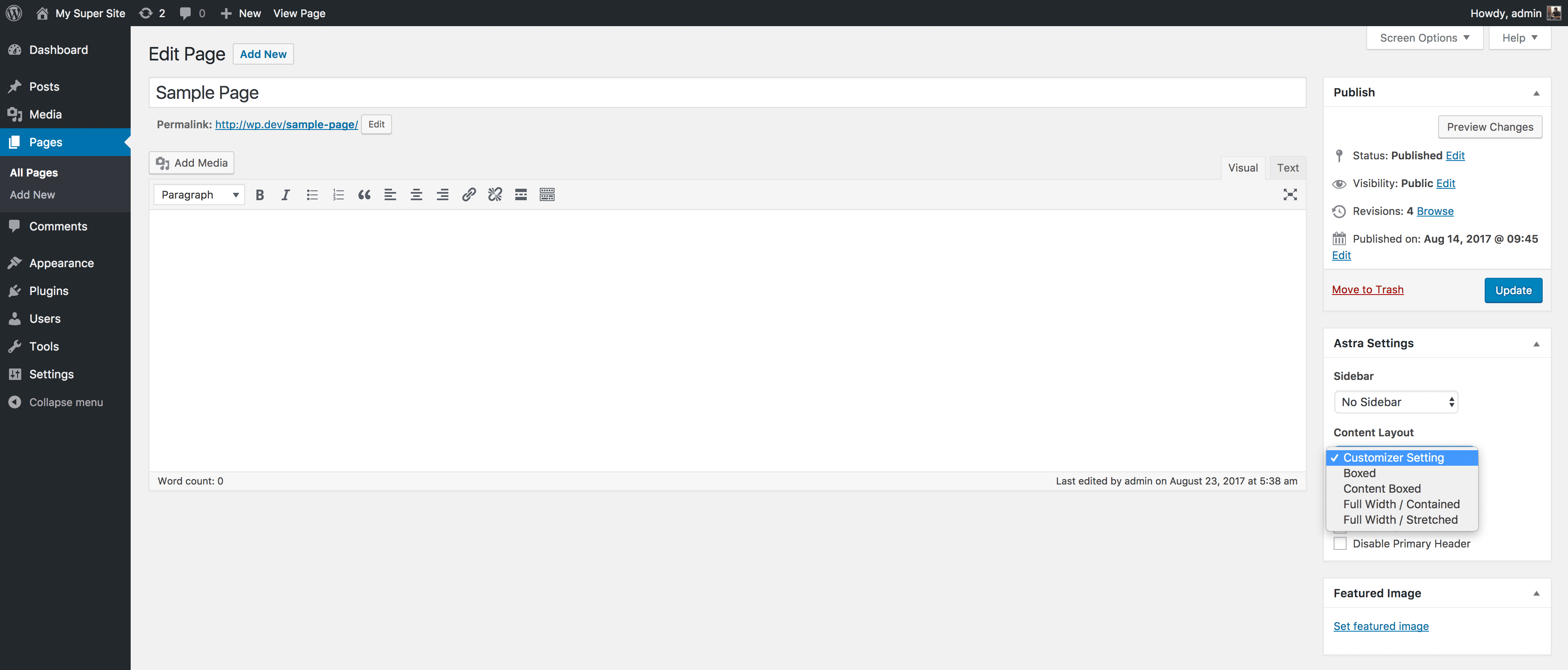 Migrating from other Theme to Astra?
If you're migrating from other theme to Astra and need to make many pages built with Beaver Builder full width, you can use our free "Switch to Astra" plugin. Read more about it here.