This is a premium feature available with Astra Pro Addon plugin. To use these Pro features, you need to have the Astra theme along with the Astra Pro Addon installed on your website.
You can design a Single Post page using Blog Pro module available with Astra Pro. Please refer document, to begin with, Blog Pro module.
Astra theme provides basic options to style the single blog page. Refer a document here. While Blog Pro addon available with Astra Pro Addon adds premium features to this options.
Options available with Blog Pro addon are listed below –
Single Post Structure
It allows you to choose whether to display or hide post featured image, title, and meta. Just click on the 'eye' icon to enable or disable the option.
Author Info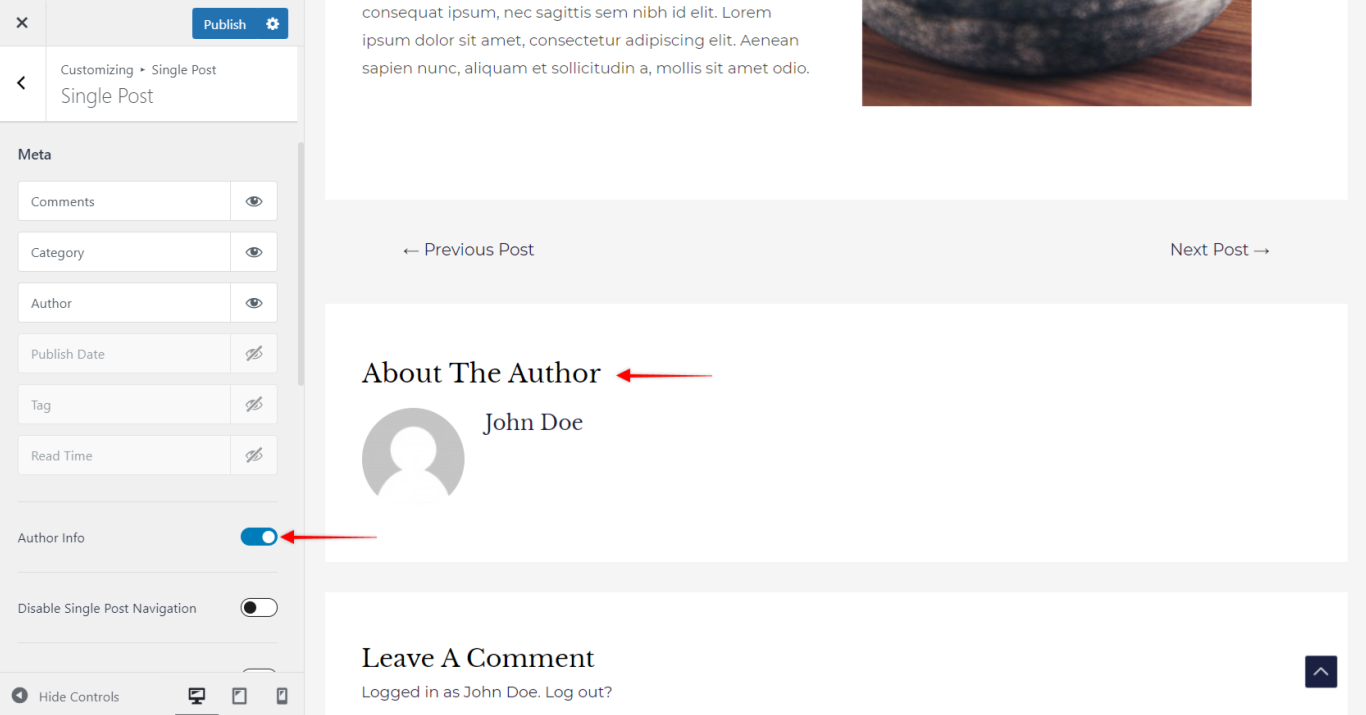 It displays Author information in the single blog post.
Auto Load Previous Posts
It will load the previous blog post below the current one on the same post page. Auto Load Previous Posts cannot be previewed in the Customizer. You would need to save changes, then it will appear on the front end.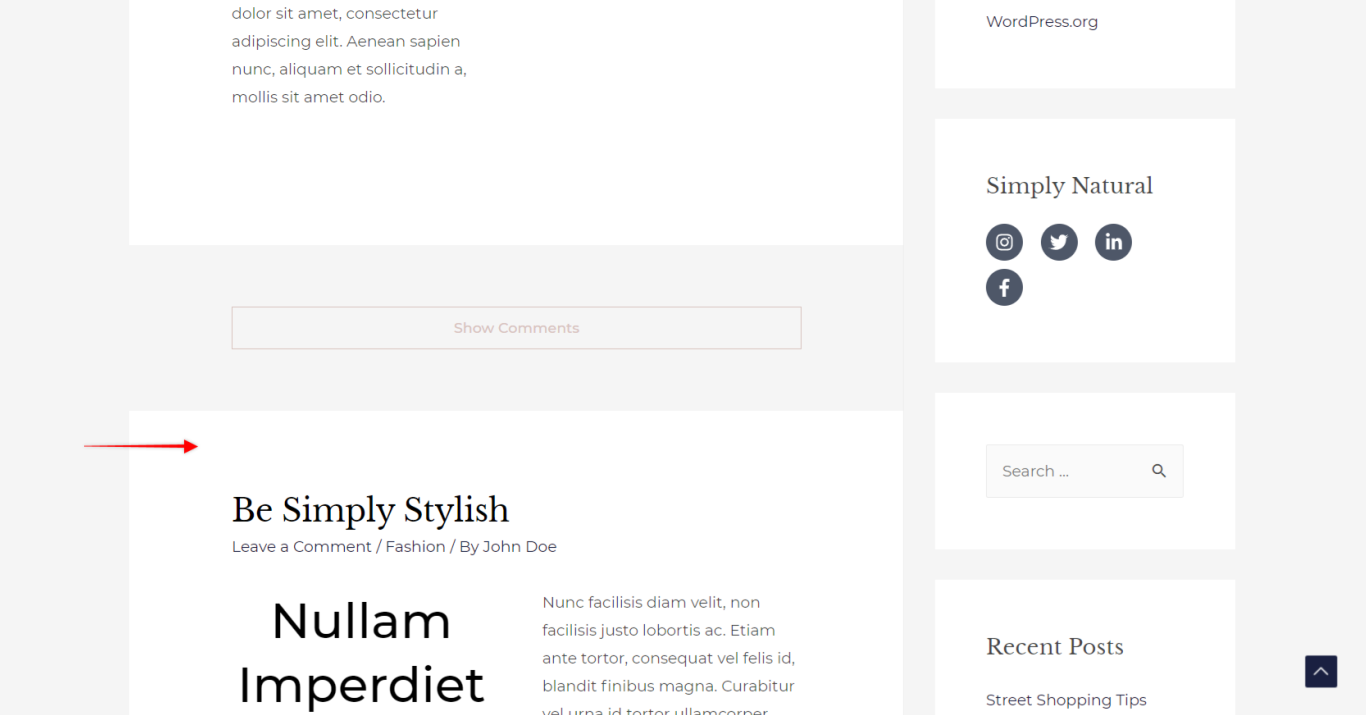 Remove Featured Image Padding
It will remove padding around the featured image on the single post page. This option will work only with Boxed and Content Box container layout.