Brizy is a relatively new WordPress page builder plugin that has quickly gained a following among developers and WordPress fans. Thanks to its ease of use, logical methodology and range of top class Brizy templates, this page builder is set to change the way we build websites.
This page will introduce Brizy and show you a little of what it is capable of. We will also showcase a range of Brizy templates from Astra to use with your new page builder. Web templates that combine the best of what Astra can deliver with what is possible with a page builder of this calibre.
Finally, we will show you where to get Brizy, how to install it and how to download Brizy templates so you can use them to build a professional-looking website.
What Is the Brizy Page Builder?
Brizy page builder is a newcomer to the page building scene and is challenging the rule of the incumbents. If you're a fan of Elementor, Beaver Builder or Divi Builder, there's a new kid in town called Brizy.
Like those other page builders, Brizy uses drag and drop and menu functionality to help build web pages without having to touch a single line of code.
Select a page element, drag it into position, change the size, colour and features and move on to the next. Rinse and repeat until your page is complete.
Most page builders work in the same way but Brizy does things a little differently. Rather than relying purely on a sidebar menu, each page element you work with has its own menu.
Select the element from the resources tab, drag it into position and use the element's own menu to configure everything else. It's a small difference but an important one.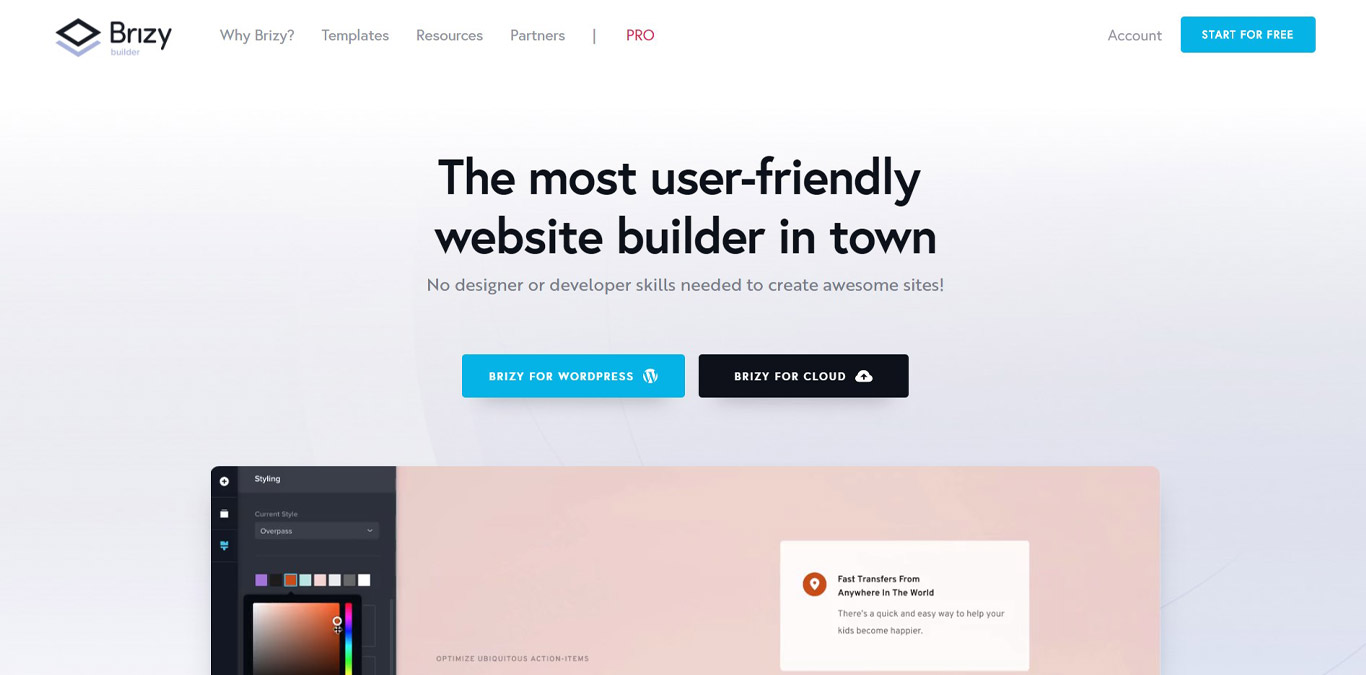 Key Features of the Brizy Page Builder
What makes Brizy stand out from the crowd? What makes it worth using instead of Elementor or Beaver Builder?
Ease of use – Page builders by their very nature are designed to make building web pages as easy as possible. Brizy takes that a step further by adding customization options to each individual element. This gives you fast, easy access to all the tweaks you need.
Uncluttered interface – With features come clutter and that's true of any user interface. Brizy has done a great job of minimizing the fuss and frippery in the UI. Tools are easy to find, menus and navigation are logical and the entire experience has been very well thought out.
Vast array of tools – Despite the straightforward UI, there are still over 150 different elements and options you can use to decorate your web page. Each can be used as-is or customized to suit your exact needs.
Responsive – Every website has to be responsive and both Astra and Brizy deliver on that. Pages can even be viewed in real time to see how it will look on all screen sizes.
Code-free webpage creation – Finally, the goal of every page builder is to lower the barrier to entry when building websites and remove the need to know code. Whether you use free Brizy templates or the many Brizy pro templates, you won't need to touch a single line of CSS or HTML!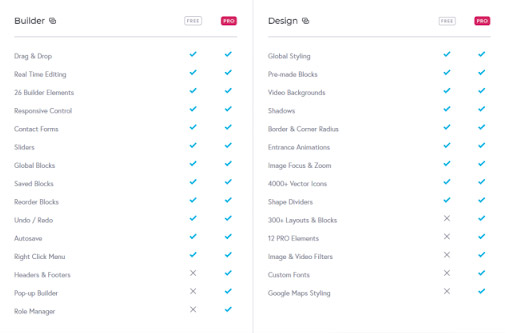 Brizy and Brizy Pro
The Brizy page builder comes as a free WordPress plugin but there is also a premium version. The free version has most of the tools you would need to build professional looking pages.
Brizy Pro adds more page templates, video tools, popup builder tools, custom fonts, dynamic content tools and a lot of marketing tools like ConvertKit integration and Drip feed content options.
There is also Brizy Cloud, a hosted platform like Wix where your website is built, managed and hosted on Brizy's own CDN.
So that's what Brizy is, now let us see some templates that utilize the page builder!
The Best Brizy Page Builder Themes From Astra
Let's take a quick look at each of these top performing Brizy templates. Each takes the best of Astra and of Brizy and combines them into a professional-looking website that can be built and configured in no time. All without touching a single line of code.
Brandstore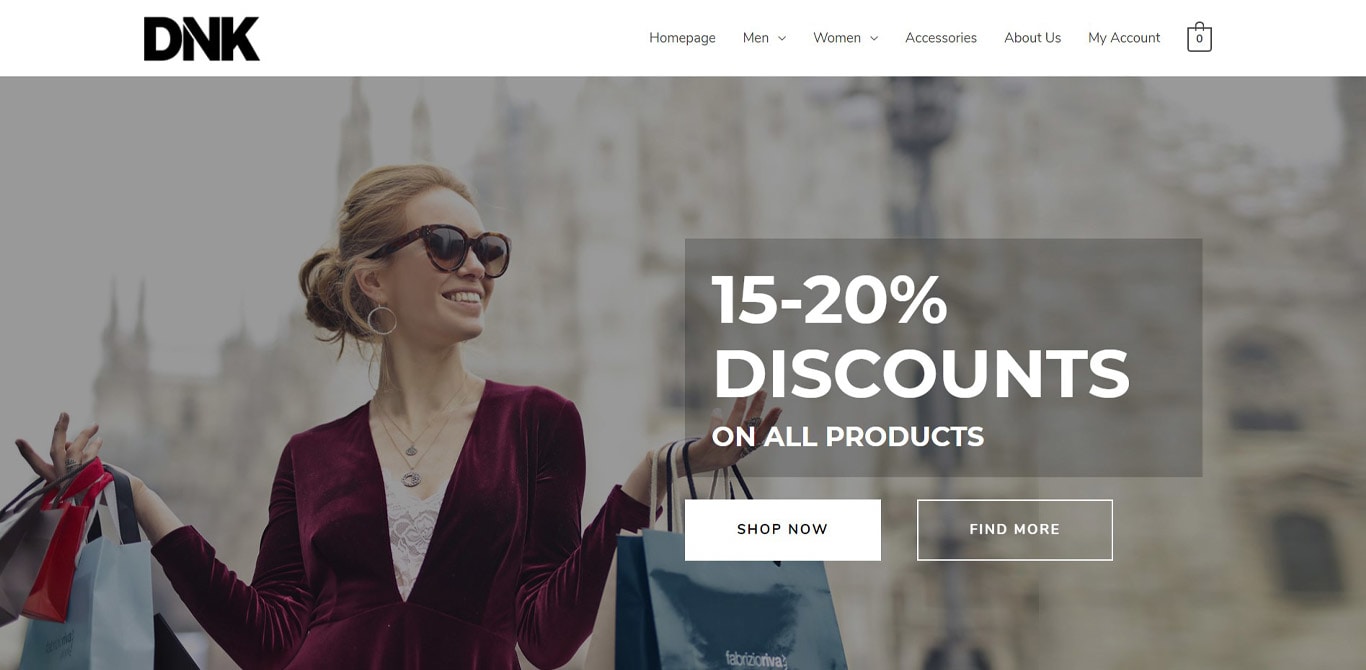 Brandstore is a clean, contemporary design that could be used for many types of online store. A strong image header sets the tone for the page while the white background and strong font sets it up as an upscale store.
You can build the landing page up as much as you like or keep it simple as in this example. It's a very flexible Brizy template that can be built in any way you like.
Deeplight Restaurant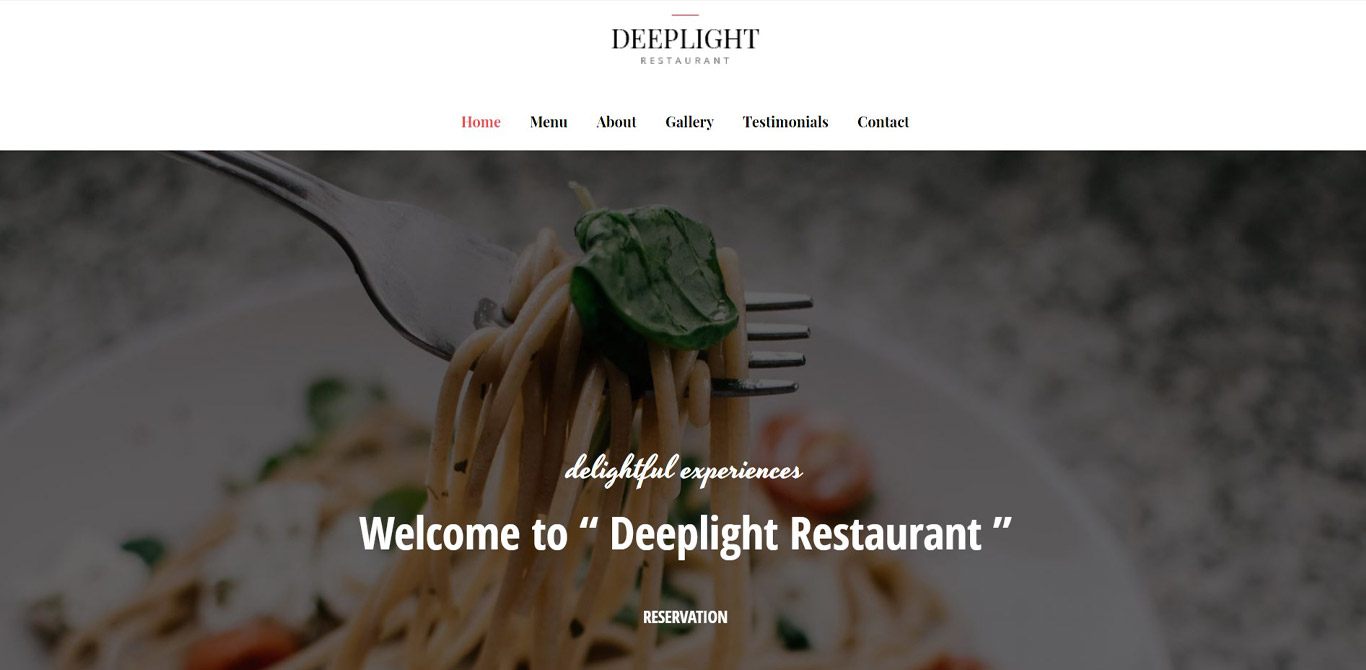 Deeplight Restaurant combines a Brizy landing page template with Astra to deliver an impactful website that could quickly be tuned to any cuisine or restaurant type. It's a flowing page with a strong image header that flows easily down the page using the vertical divider as a guide.
Short content blocks, sharp imagery and a concise menu section delivers everything the user wants to see within a very attractive package.
Plant Shop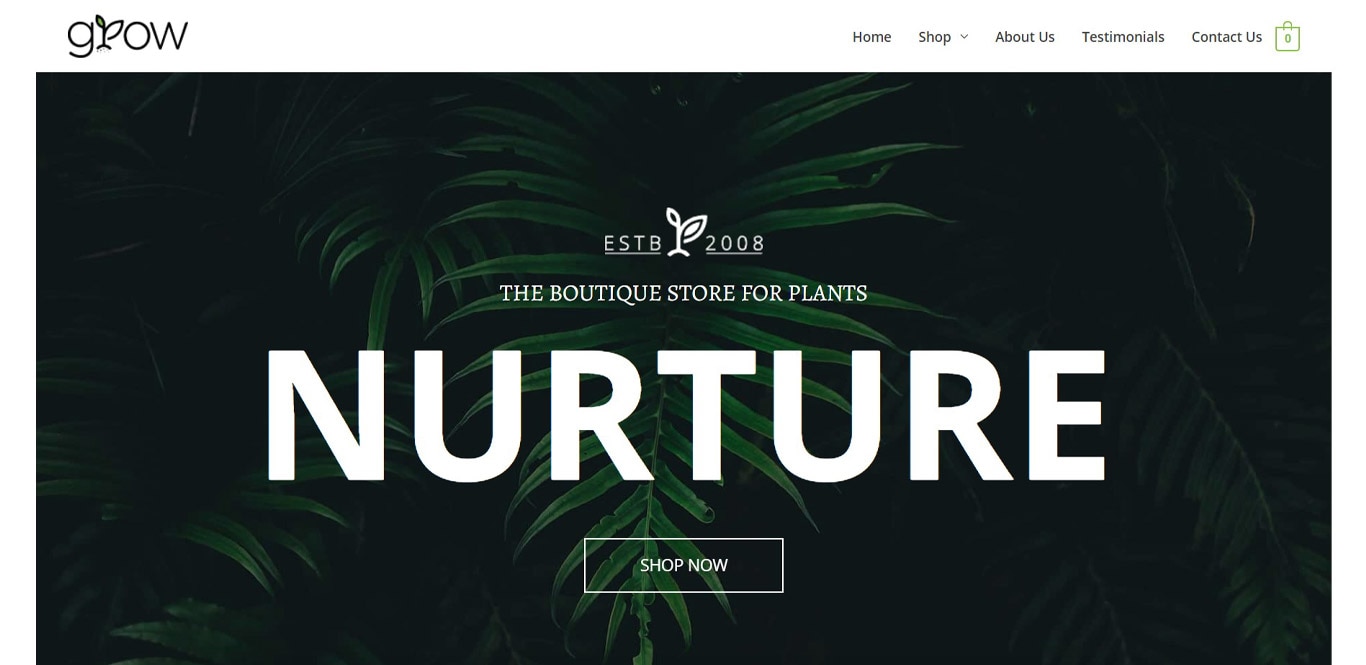 Plant Shop is a very clean Brizy template with typical Astra design. It features strong imagery and fonts, great use of white space, fantastic page balance and a professional layout that makes any store stand out.
While designed for horticulture, this template could easily be customized to suit any business with built-in tools and resources. It's a simple but very effective ecommerce page.
Wedding Invitation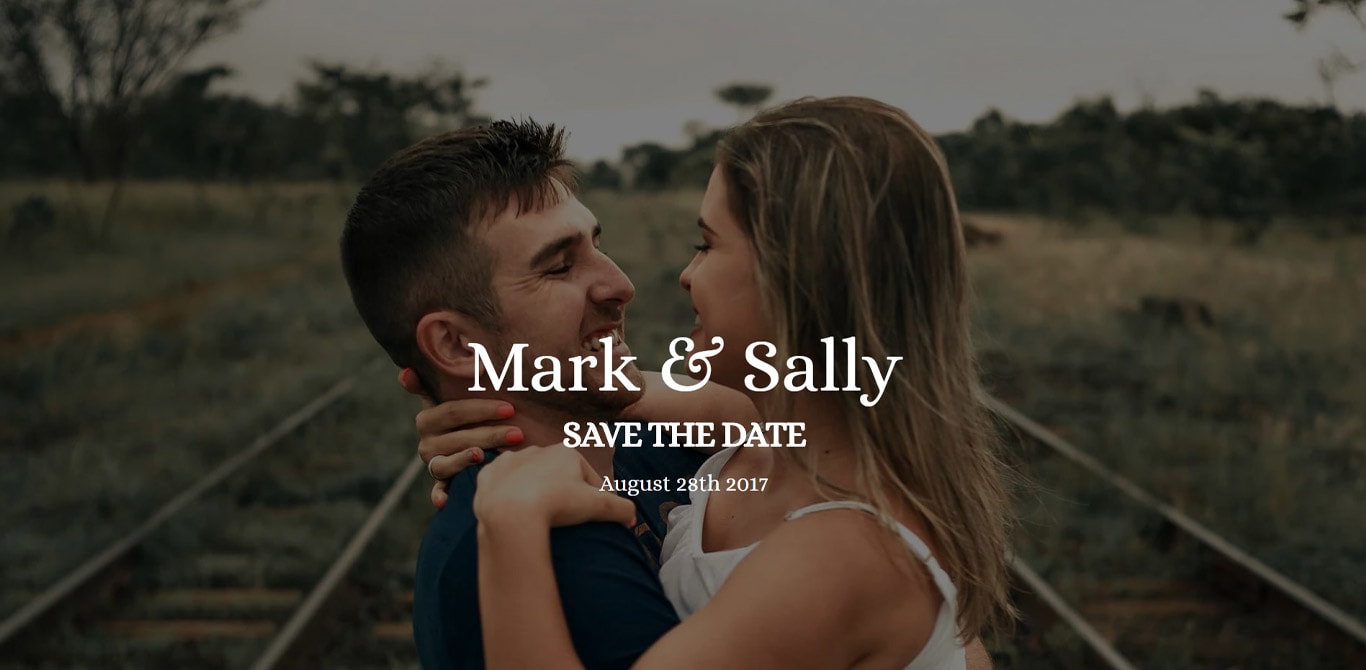 Wedding Invitation is another simple but very effective Brizy landing page template. This time for weddings. A full size header image with descriptive text tells you all you need to know. Scroll down for well-designed content blocks that tell an unfolding story as you flow down the page.
At the end, you know everything you need to know about the wedding, which is the whole point of the landing page. It's a superb design that would need minimal tweaking to suit many requirements!
Wedding Planner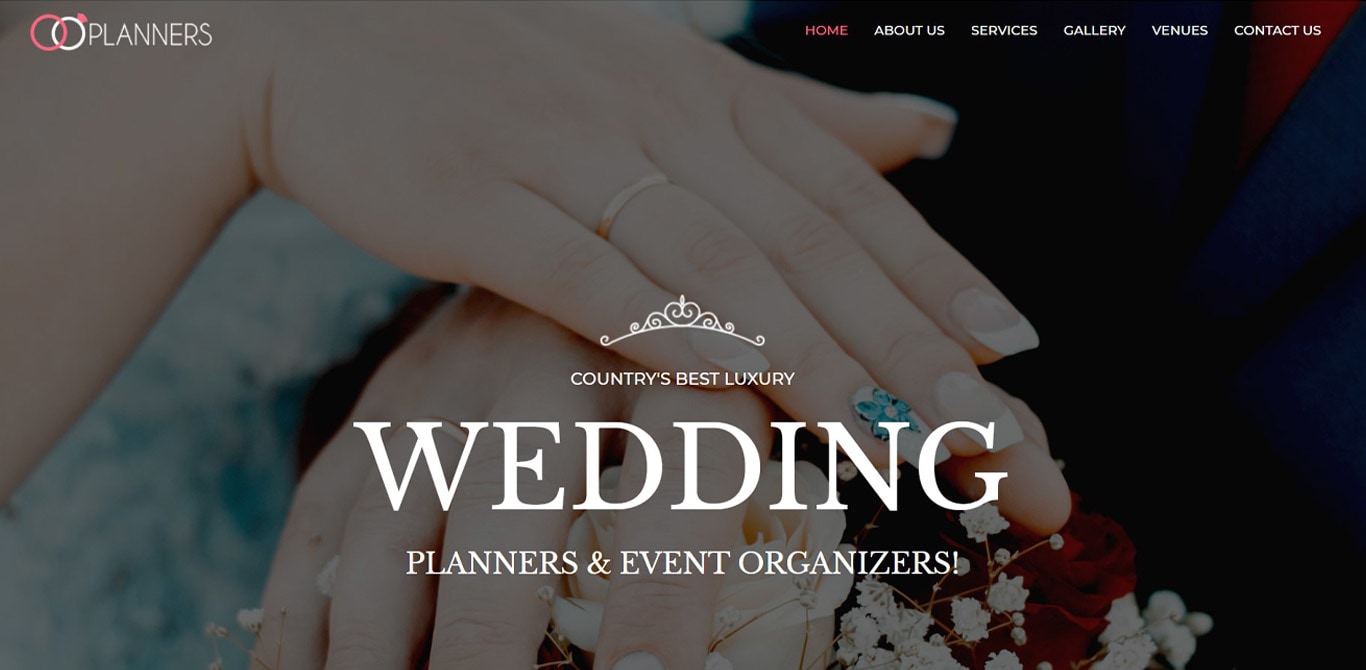 Astra's Wedding Planner Brizy template has a similar theme to Wedding Invitation with a slightly different intent. This time, the page is more detailed to suit the audience. It features more content, more sophisticated page elements, more imagery, strong colour blocks and white space to deliver the look and feel you would expect from a wedding website design.
With the tools available with Astra and Brizy, it would take very little effort to make this suit your own wedding planning business.
eCourse – Learn Photoshop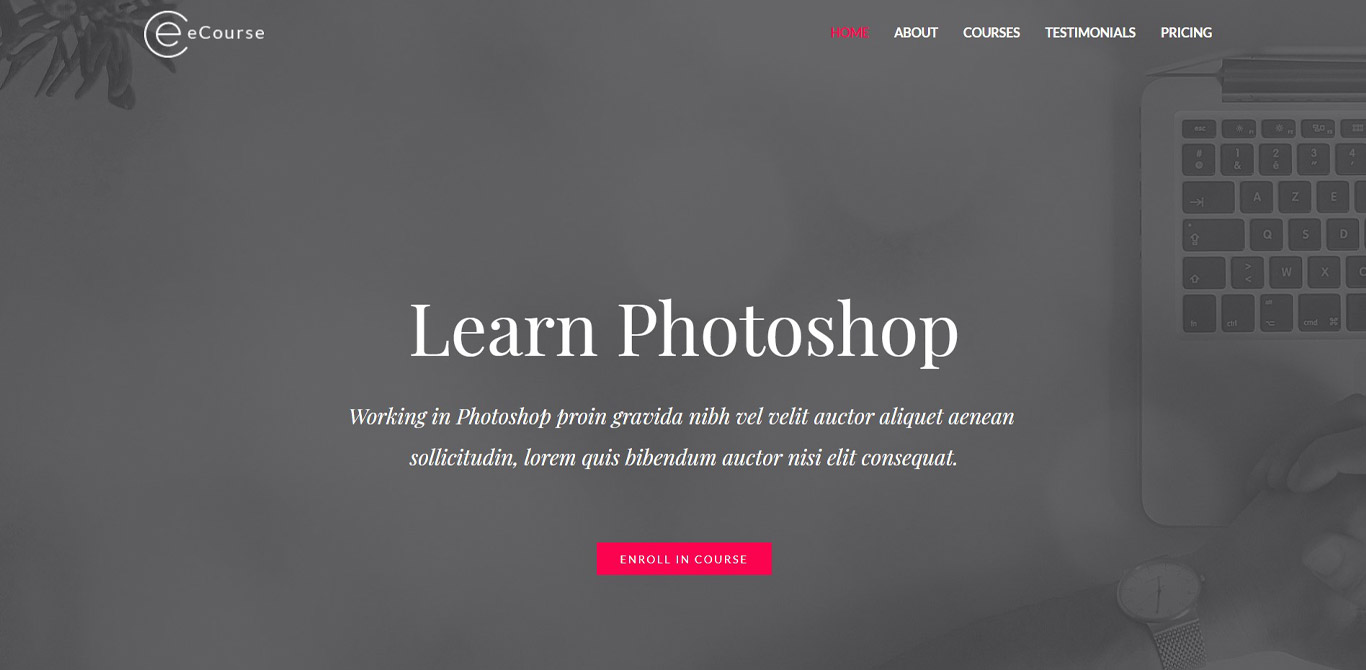 The eCourse – Learn Photoshop theme is purposely simple, with limited colours, a contrasting white and grey background with parallax effects and modest content blocks. It provides the right amount of content with a professional feel you would expect from an eLearning portal.
You could either use the page as-is or add the optional elements available in Astra and Brizy to build a longer or more detailed page.
Life Coach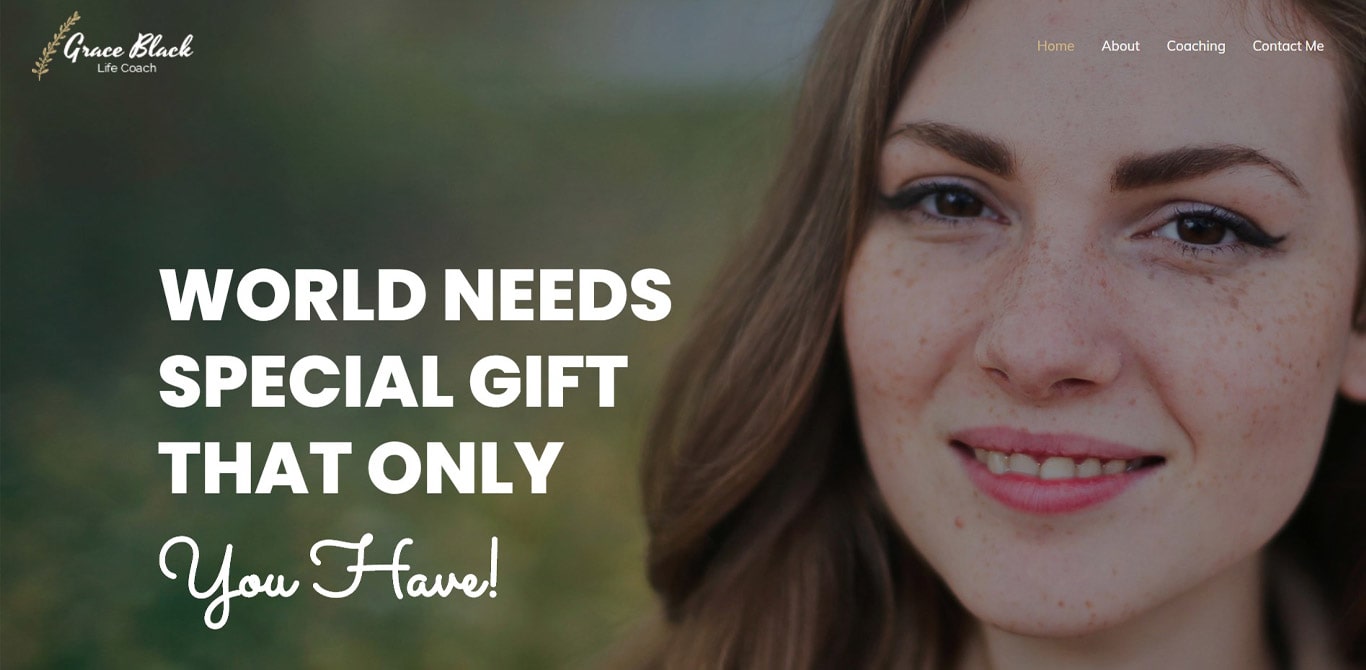 Life Coach is another superb design that has been tuned to its audience well. Another full screen image header leads into a short intro piece and optional reference logo section before getting into the descriptive content.
Calm colours, soft fonts and gentle parallax effects create a very relaxed feel that resonates well with the intent of the page. This is definitely a template that requires very little work to fit your brand.
See Also: Life Coach website templates
Hotel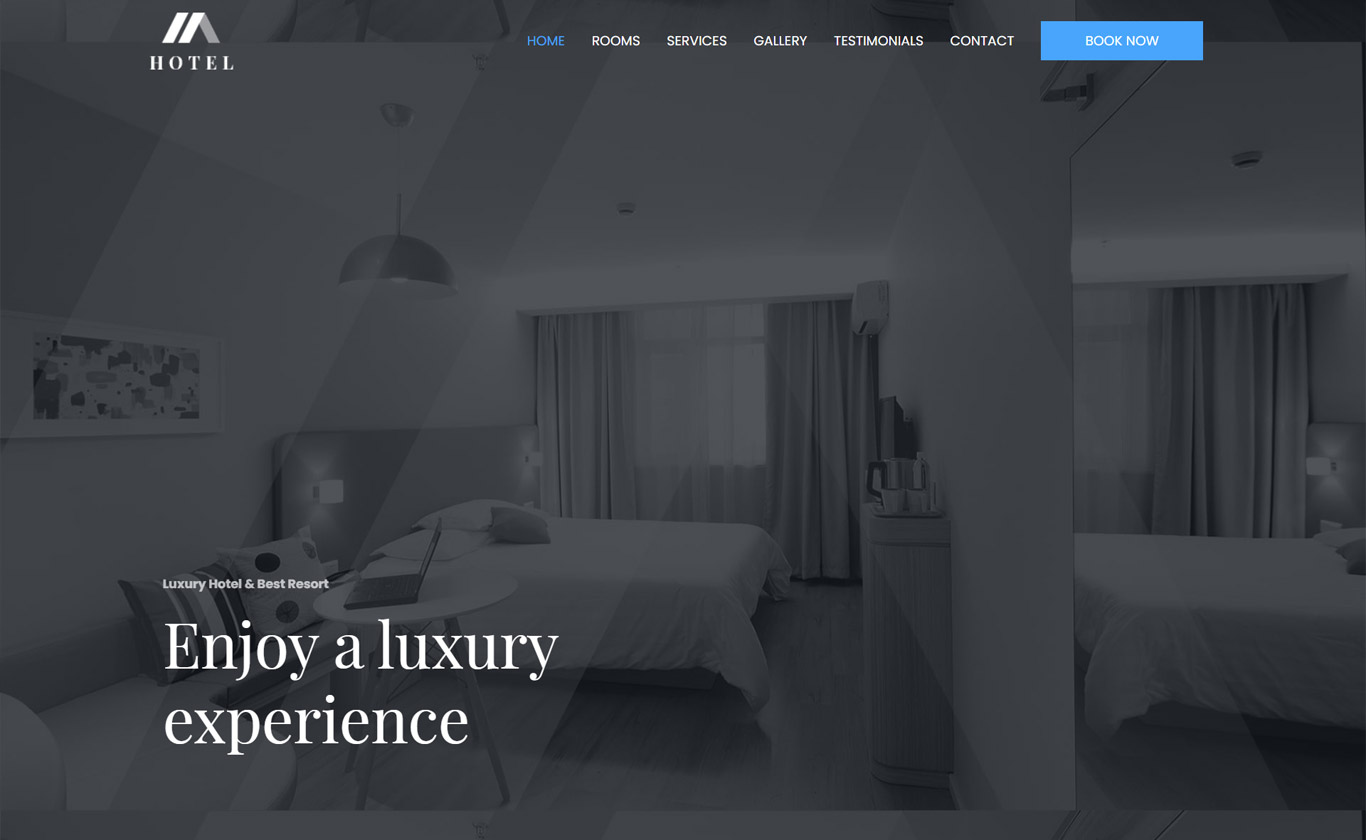 Hotel sets the scene perfectly with a header image of a hotel room, clean white font and a blue contrast colour. Scrolling down introduces the hotel, showcases the rooms, outlines the facilities, adds reviews and sends you to a booking form. All things you would expect to see on an upscale hotel website.
Hotel has great page balance, delivering enough information to convert while providing enough white space to let you breathe. Yet another great Brizy template from the Astra team!
theAgency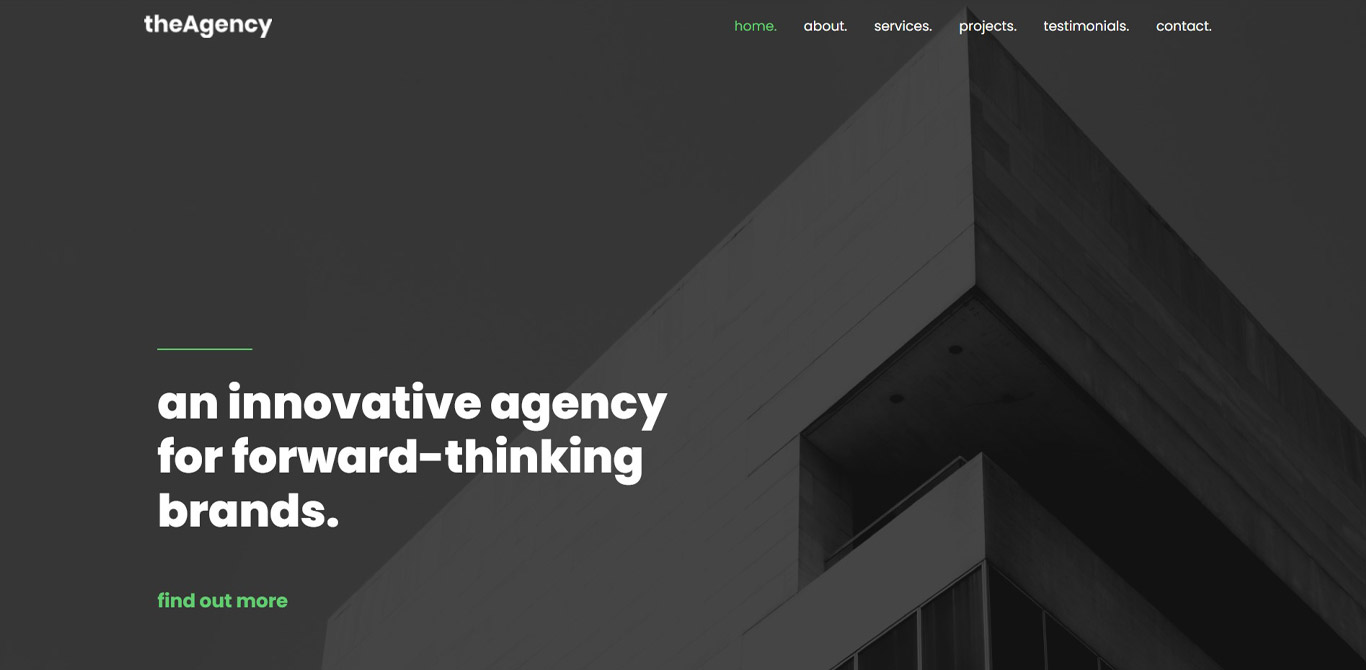 theAgency is a very contemporary design with black background, white sans serif font and green contrast colour. This template does justice to the black website and works incredibly well even on small screens.
The flexible construction means you could add images or other page elements without upsetting the balance and customize the design to suit any type of modern business.
eCourse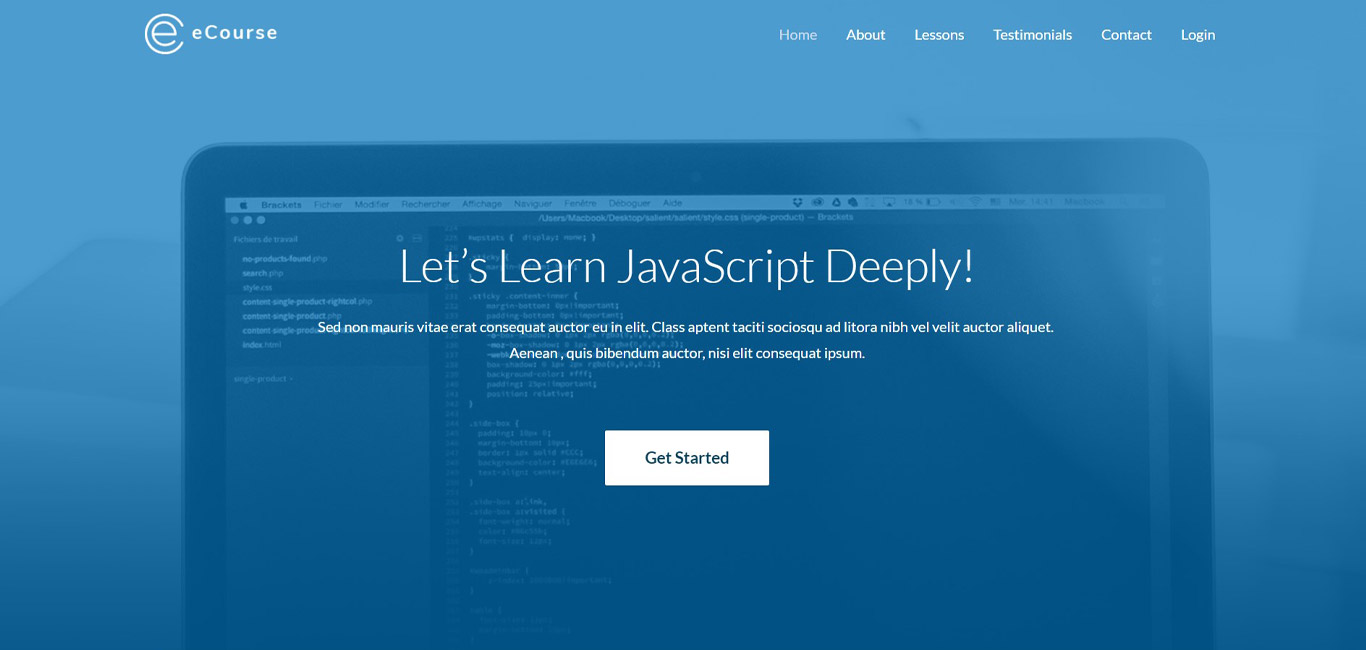 eCourse is another eLearning template but with a completely different look and feel. By using blue as the main colour, the theme sets the scene nicely and gives off a professional appearance with little effort.
A course description section and sample video does the conversion while pricing elements help clinch the deal. This is a strong Brizy landing page template that could easily be expanded into a full website with very little effort.
Personal Dietitian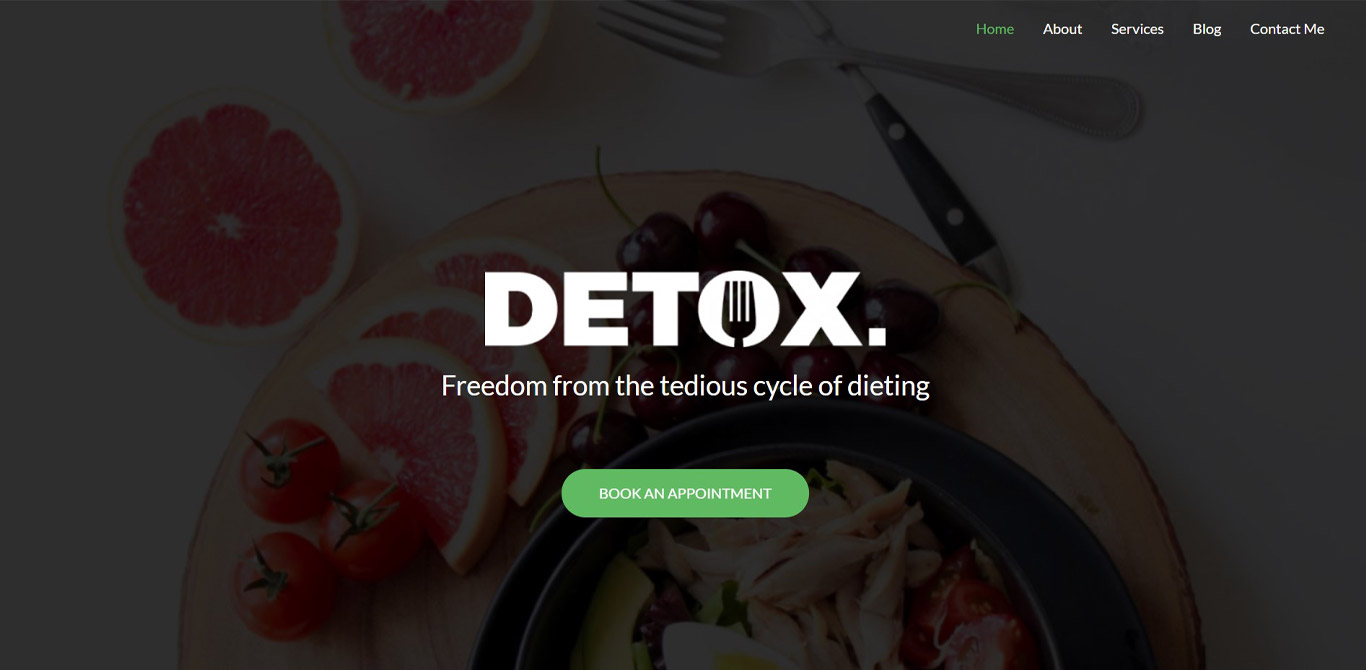 Personal Dietitian mimics some of the existing life coach and nutrition websites already out there while making a better first impression. The page contains minimal content as the intent is to get the reader to call for a consultation. Modest content blocks, colourful images and excellent colour choices make that happen.
This could be used as a simple landing page template or built out into a full website within a couple of hours.
Charity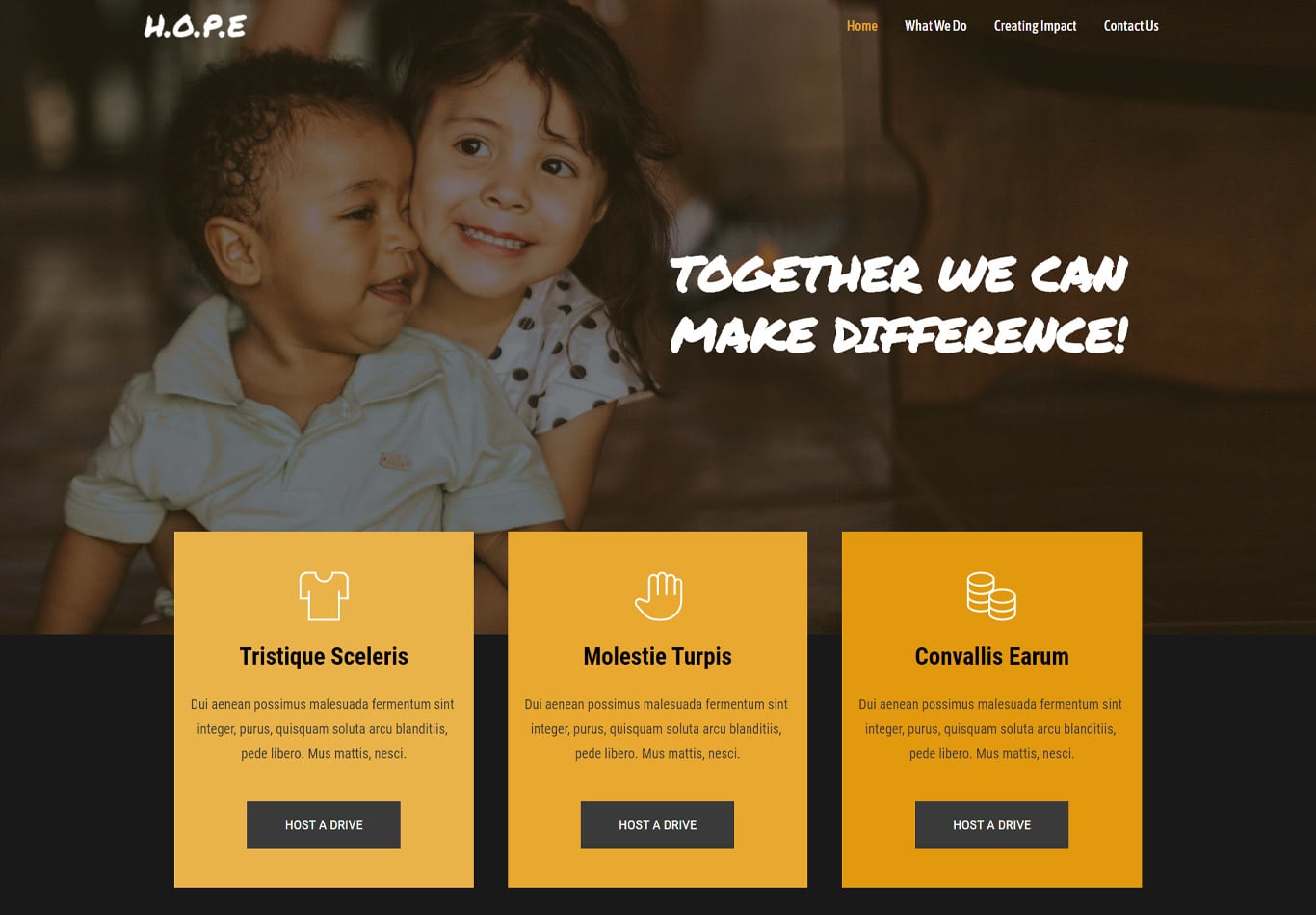 If you're at all familiar with some of the many charity websites out there, you will know that the Charity web template nails it. The look, the feel and the emotional intent are all spot on. From the motive header image, non-standard header font to the mix of dark and light colours, this template does charities justice.
You don't have to be a charity to use this Brizy template either. It could be customized to suit any purpose with the minimum of effort. That's the joy of using Astra and Brizy together!
Sweet Shop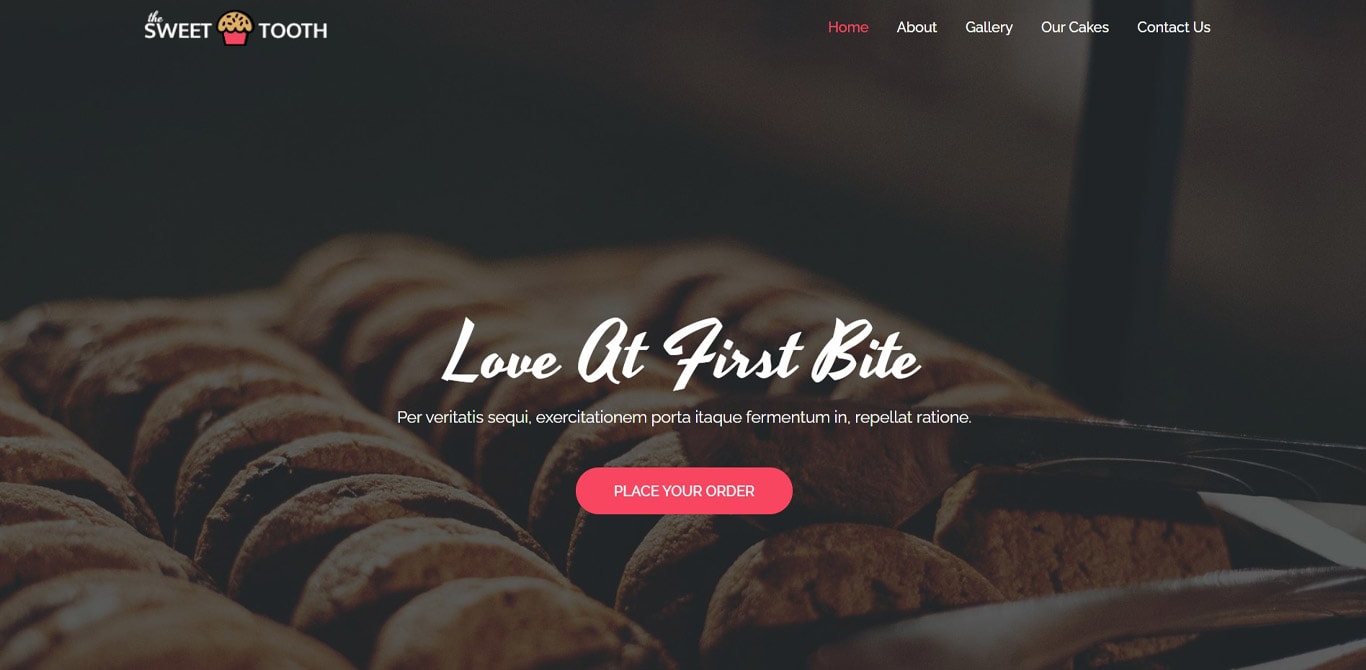 Sweet Shop is a bakery website template that uses fun as its selling point. Flowing fonts, attractive imagery, strong colour contrasts and images of sweet things all combine to create a relaxed, fun atmosphere that you actively want to engage with.
A professional-looking About page, attractive gallery and Our Cakes section and a clean Contact page make up what is a simple but very effective website suitable for all kinds of outlets.
Spa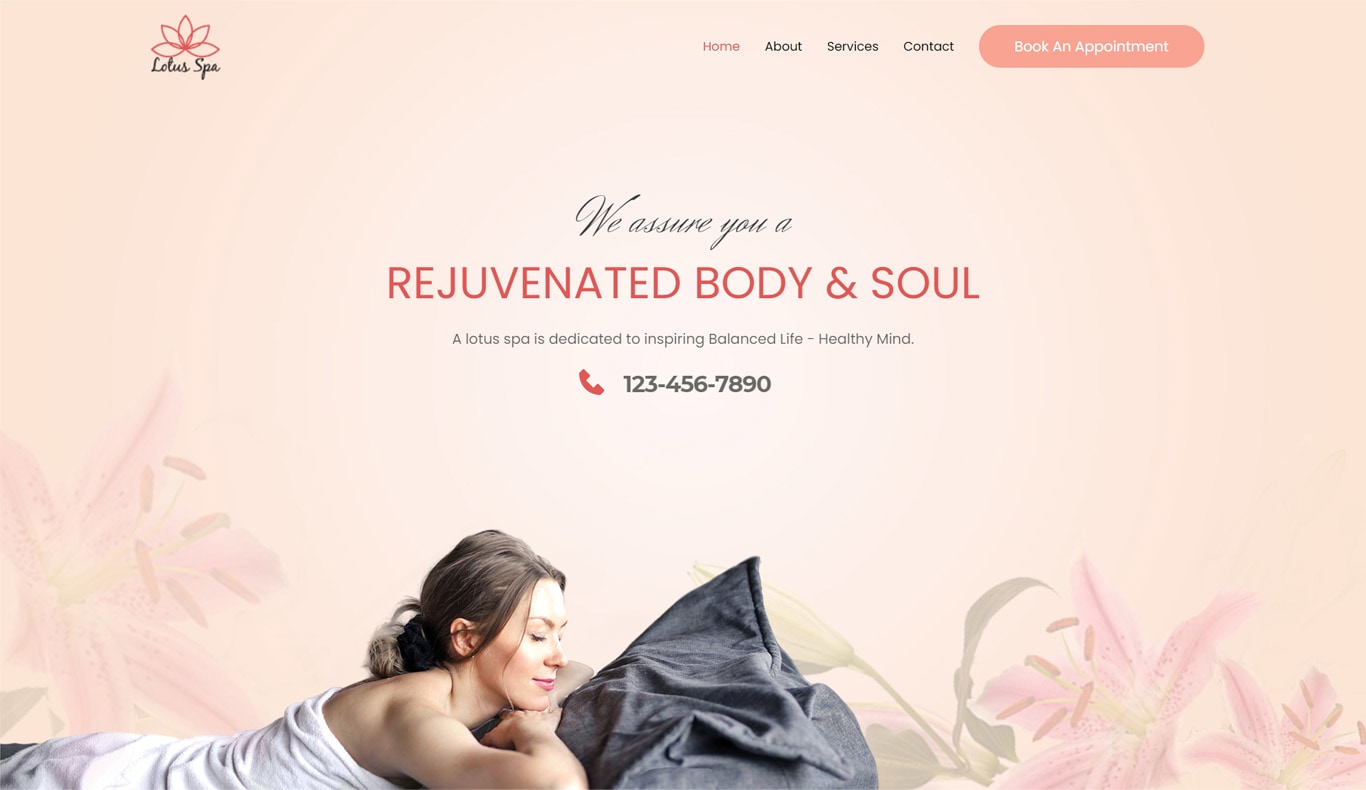 Spa is a very relaxed Brizy template ideal for its intended use. The calm font, serene colour choices and strong but subtle images create the right feel for such a page. The alternating white and colour backgrounds act as natural page dividers while flexible content blocks let you add or remove services as required.
The contrast colours can easily be changed to suit your brand and there is plenty of opportunity to add your own flair to what is an already superb design.
Agency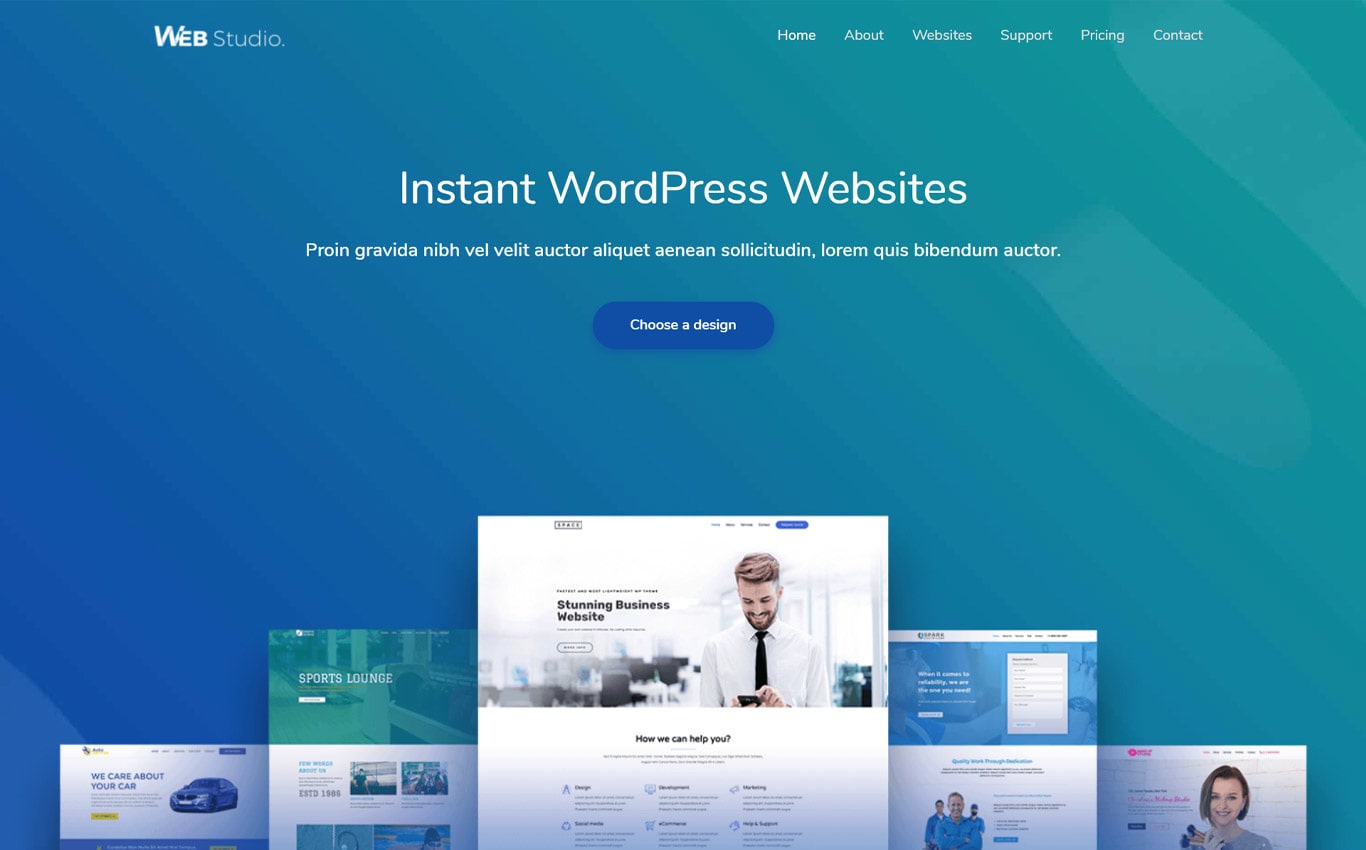 Agency is another clean, modern template with Brizy at its core. A mixture of subtle green and blue with white and grey background sets the mind at ease while a mixture of great quality images showcase your work enough to make the conversion.
The Agency template could genuinely be used with very little customization and would deliver everything a prospective customer needs to convert.
Financial Advisor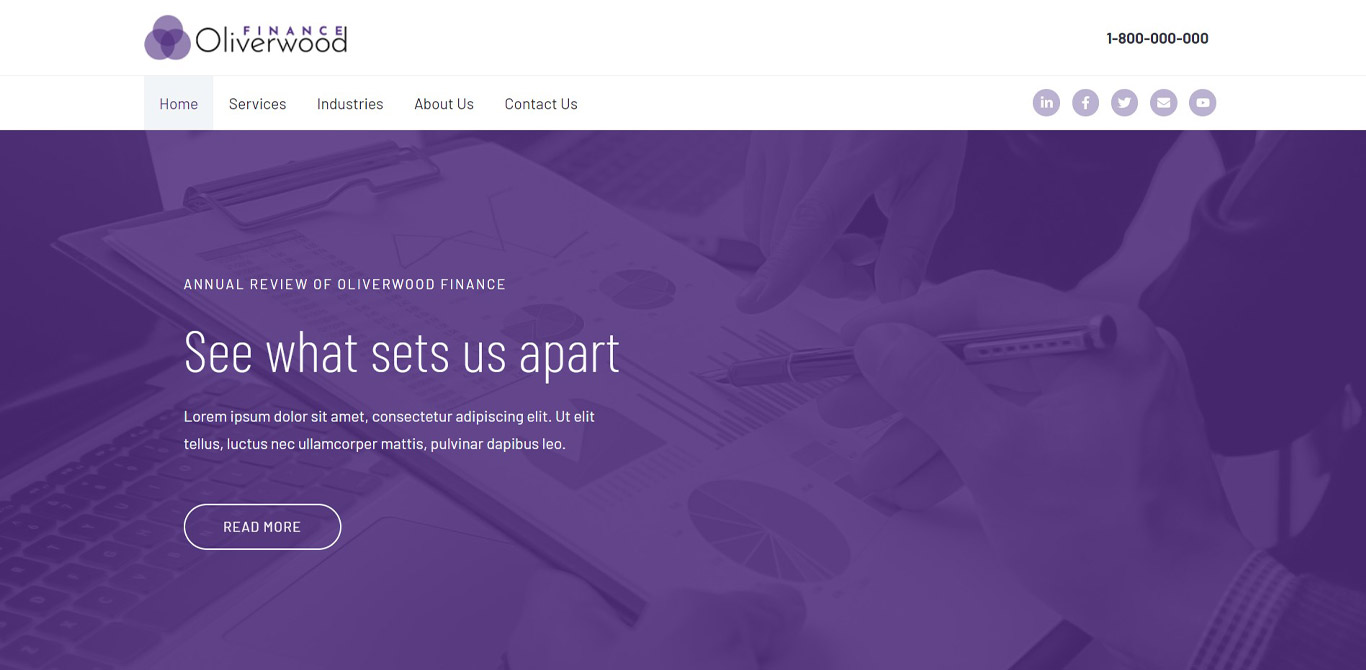 Financial Advisor is a more formal design to suit its target audience. It's a clean, flat design with attractive content blocks, strong contrasting colours, crisp sans serif fonts and some excellent graphics to add flavour.
This is a very contemporary design with the right balance of accessibility and gravitas you would expect from a financial adviser.
Freelancer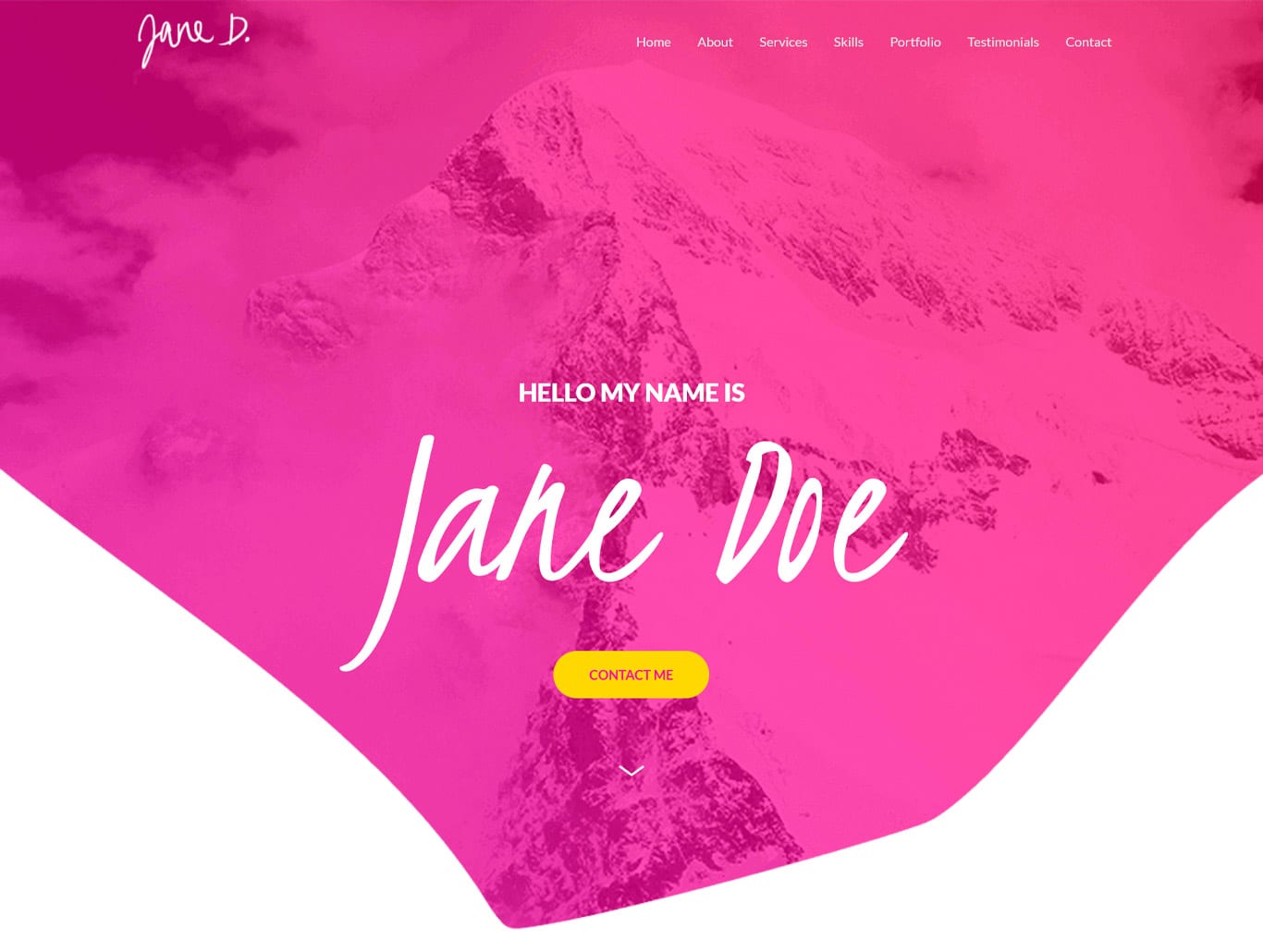 Freelancer is a lot less formal and adds more personality as the subject allows. While this is a feminine design, the colour and font could easily be changed to suit any type of freelancer. The page layout is superb, with a short intro, service list, skills list with graph, portfolio and testimonial section.
Finally, a genuinely standout contact form seals the deal. Freelancer is an excellent template that showcases the best of Astra with the ease of use of templates built with Brizy.
See Also: Freelancer and CV website templates
Multimed Clinic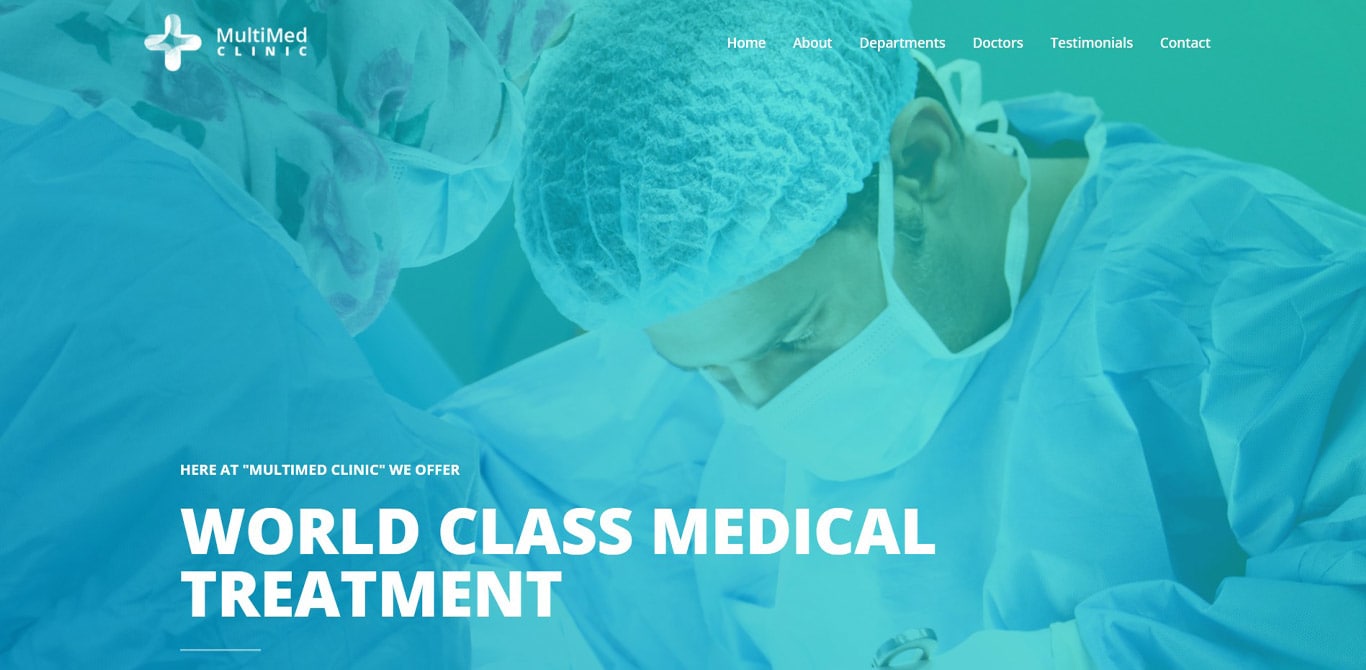 There are certain tones of green and blue that unconsciously link to medicine and Multimed Clinic uses them. The strong header image and use of colour sets the scene perfectly. Intelligent background images work with parallax scrolling to create a professional but still attractive web page.
Supplementary content is below the fold using content blocks that can be added or removed as required. Further page elements can add flavour or be removed to keep things simple.
Artist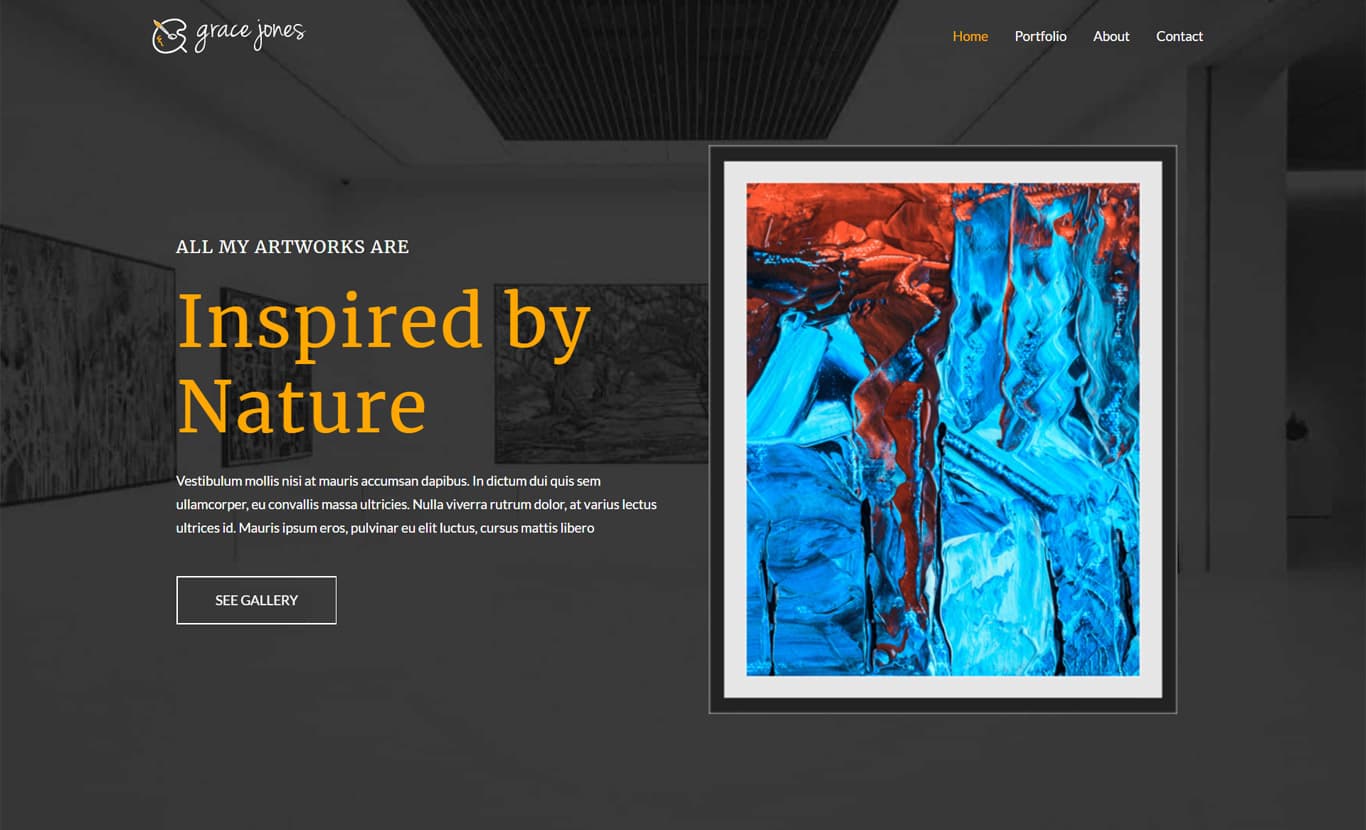 Artist is a striking template that uses a dark background and impactful main image to pull you in. Contrasting font colours and alternating dark and white backgrounds create interest while allowing the images to pop. It's a very creative template with the right level of content and imagery to showcase your work.
Below the fold you have optional biography and showcase elements plus the option to add more from either Astra or Brizy depending on your needs. This is a standout theme for the artists.
University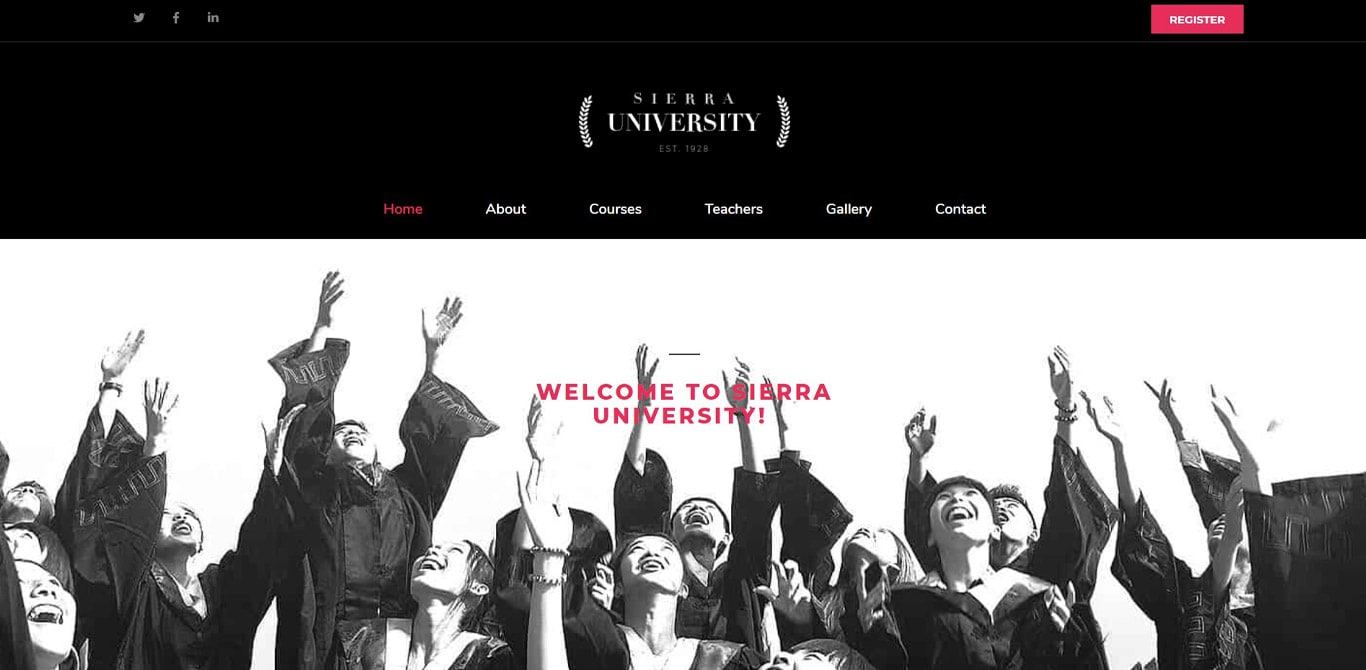 University has a unique balance of the seriousness due to its position and accessibility due to its young target audience. It's a balance that is difficult to pull off but this Brizy template does it with ease.
A mix of modern and traditional fonts, greyscale imagery and full colour and white space and condensed content blocks make quite an impression. Add the inherent flexibility of Astra along with ease of use of Brizy and you have a very powerful combination!
Kindergarten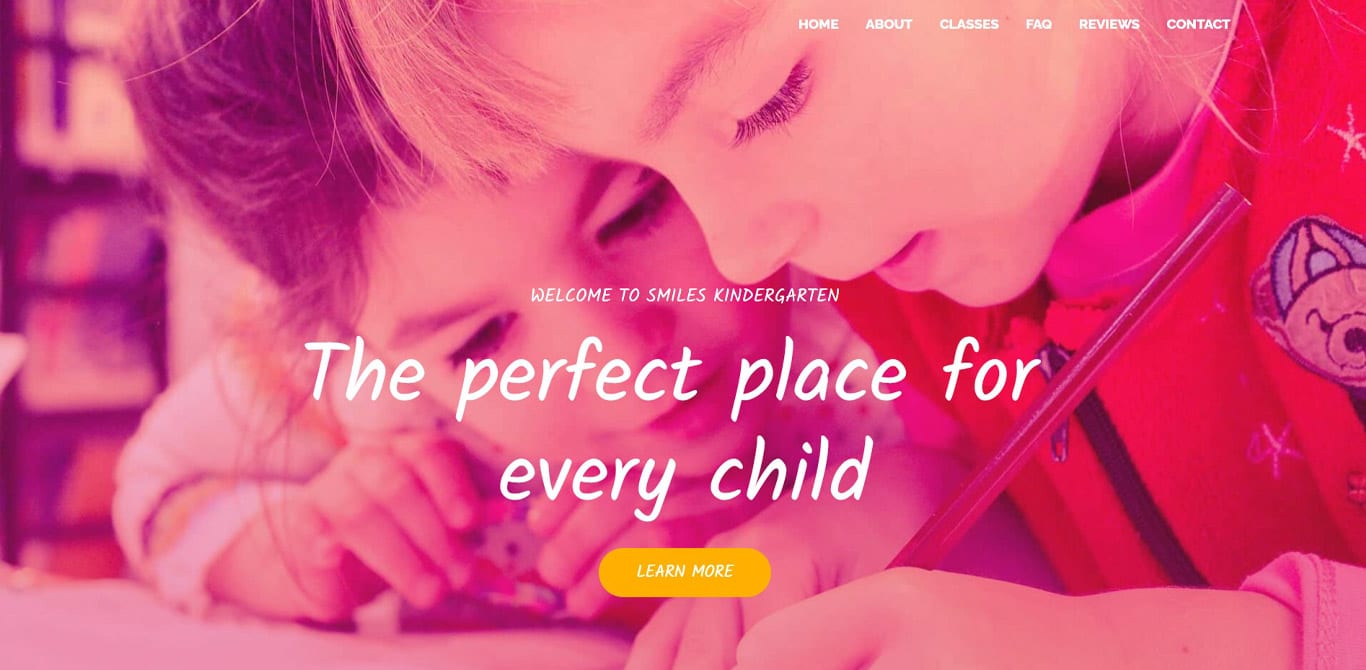 Kindergarten is another Brizy landing page template perfect for its target audience. It's fun, light hearted yet mixed childlike imagery with the maturity parents expect to see. Great contrast colours, good use of white space yet enough content to tell the story and then convert makes this a superb theme.
The page elements cover everything you would need from testimonials to service and class descriptions, images of facilities and contact details. All wrapped up in an attractive theme.
See Also: Kindergarten website templates
Gym & Fitness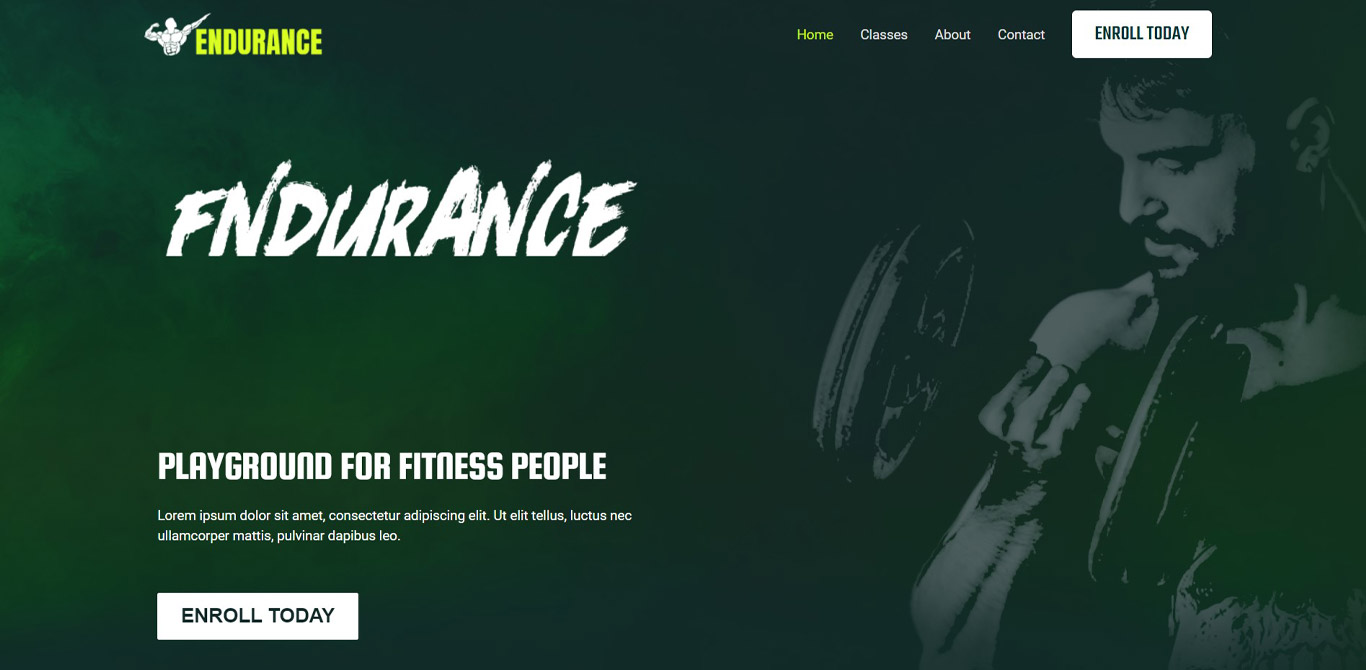 Gym & Fitness is another finely tuned template ideal for its target audience. It's the perfect balance between accessible and masculine due to the subject matter but should appeal to everyone. The dark green background is unusual but makes the page really stand out. Contrasting lime green and white fonts really pop too.
The theme uses white space to perfection, with strong background images and enough calls to action to convert even the most reluctant gym goer!
See Also: Gym and fitness website templates
Winery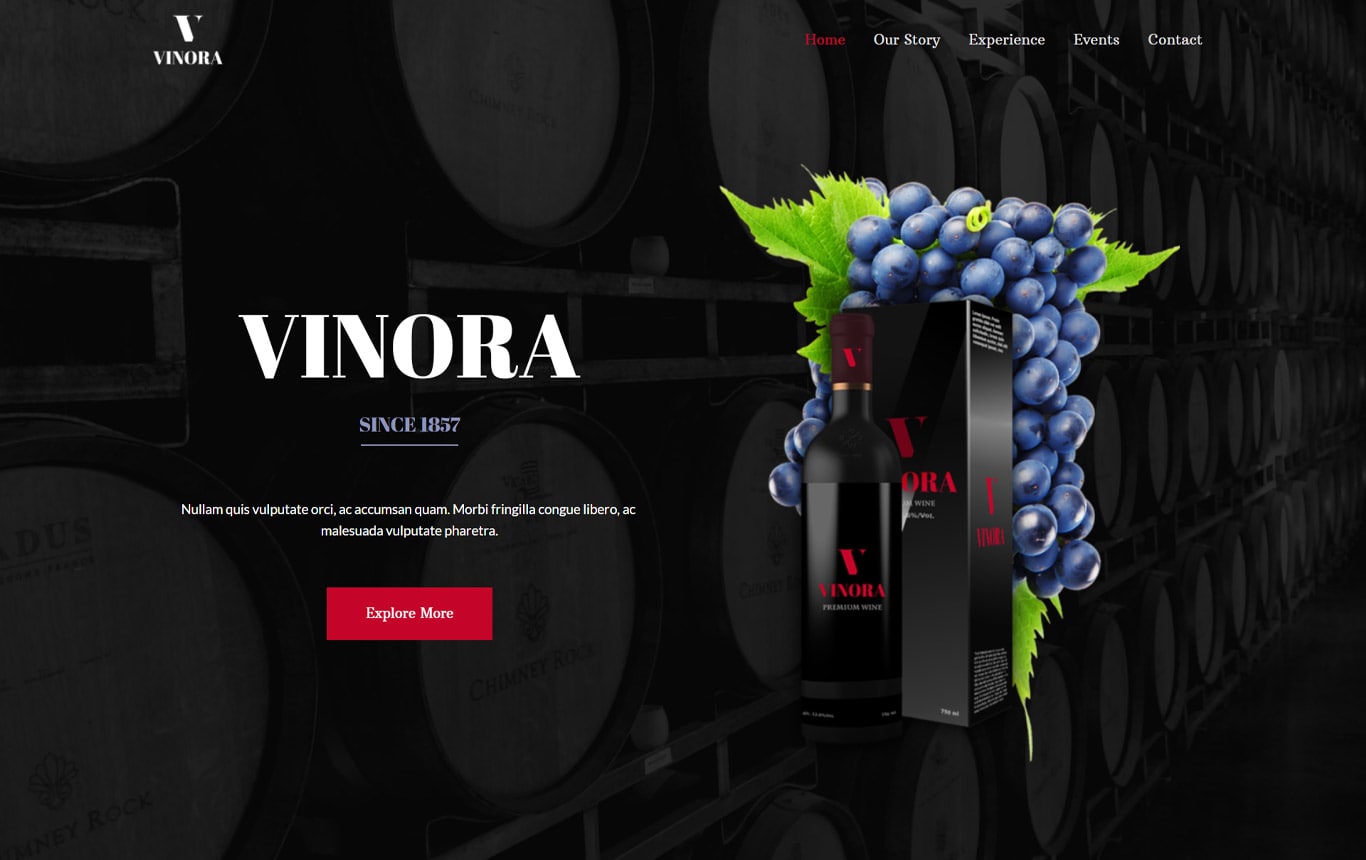 Winery is a contemporary flat design with contrasting dark and light backgrounds and fonts. Strong outline images create a superb first impression while carefully chosen fonts build character on the page. The subtle parallax effect with vine leaf background is a minor but very effective element.
You could use this Brizy theme with very few changes. Modify the content and logo to suit your brand and you could be up and running in just a couple of hours. How easy is that?
Psychiatrist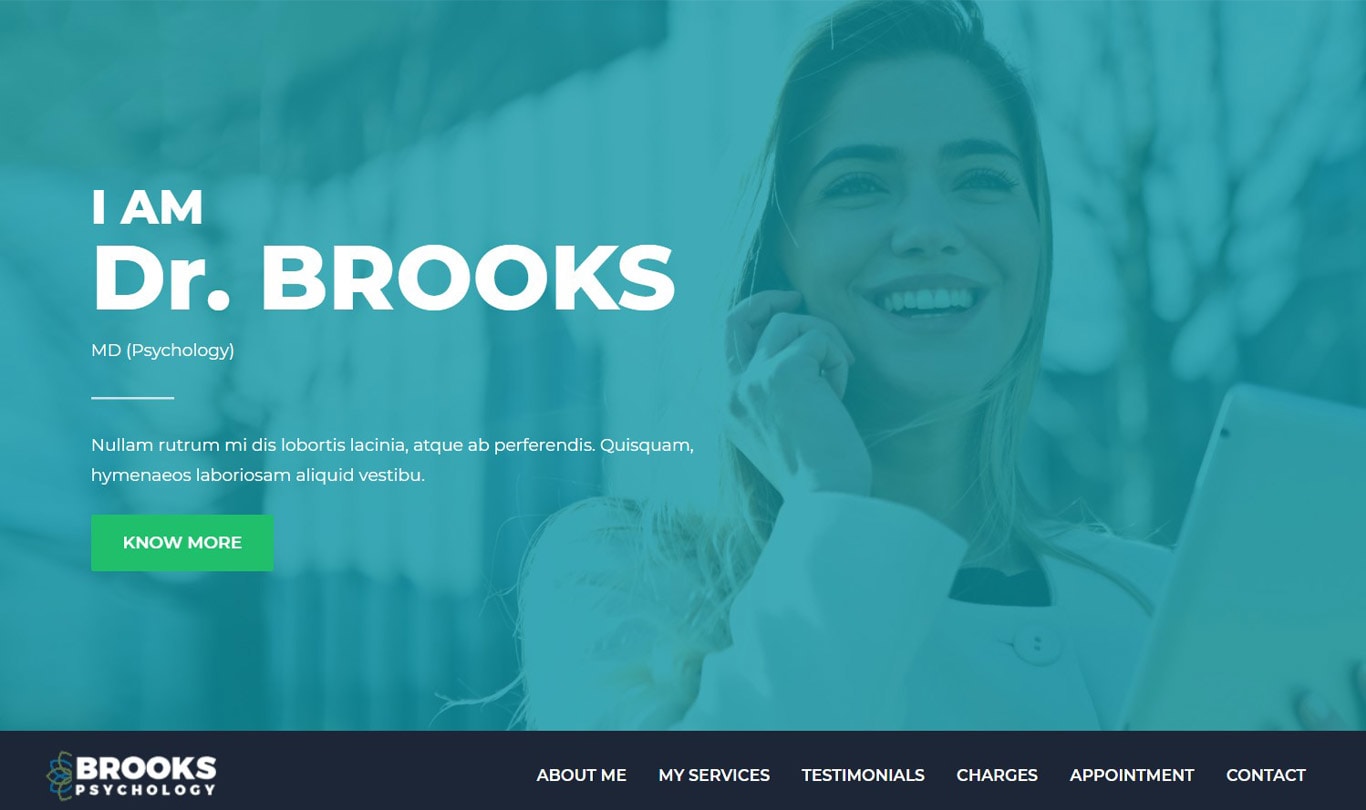 Psychiatrist does things slightly differently. It has a strong header image but has the menu underneath instead of at the top of the page. This works well in this Brizy template as it's a sticky menu that remains on page as you scroll. The rest of the page is attractive, with the dark background and light boxed layout with contrasting content blocks.
The theme works exceptionally well for its target market and creates the right first impression while unfolding the story about who you are and what you do. Another Astra theme that would need minimal customization to begin working.
Author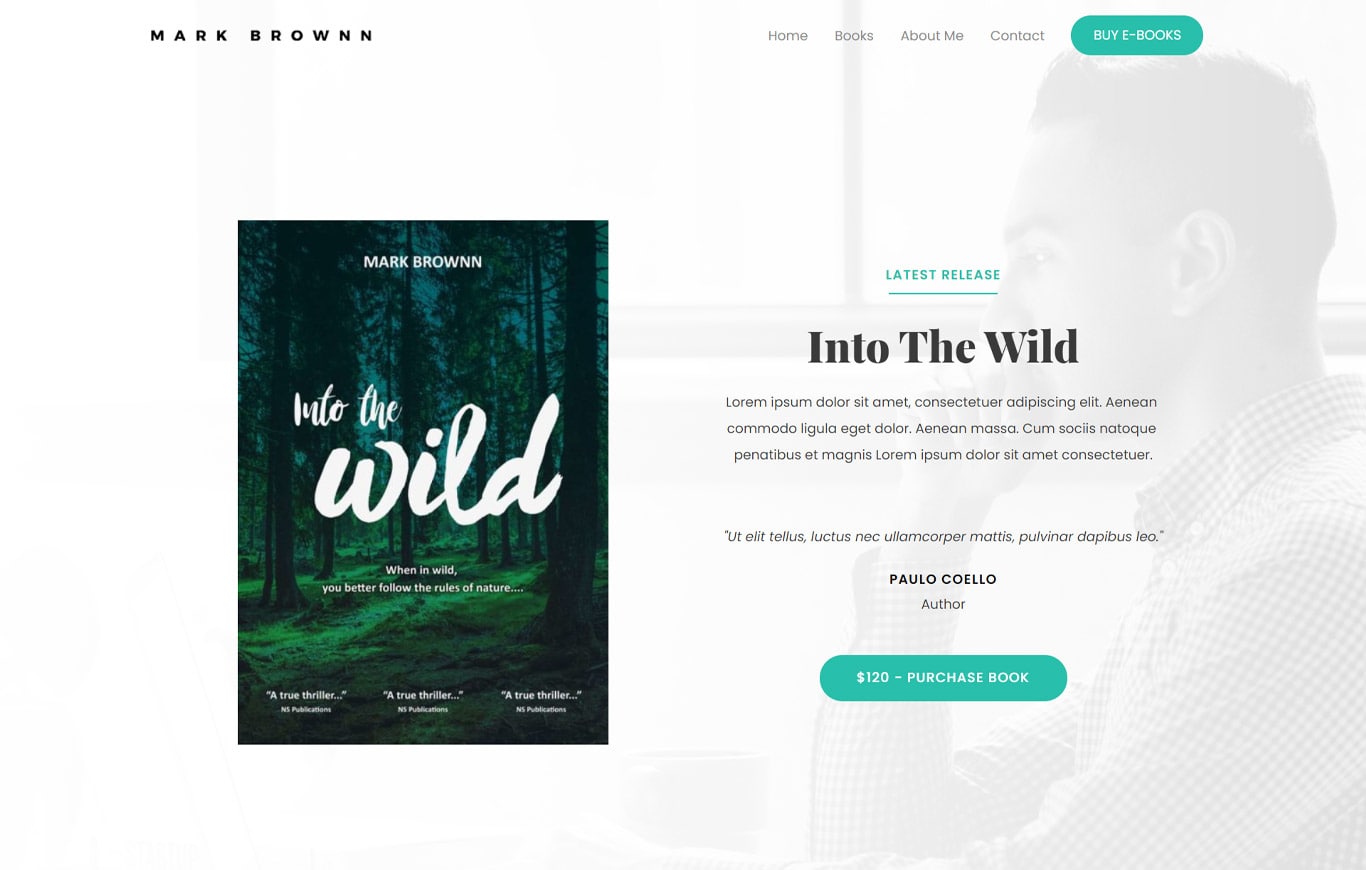 Author is a very clean Brizy landing page template that showcases an author's work clearly and succinctly. It could work equally as a landing page, squeeze page template or full website depending on your needs.
The design uses white space to perfection with a strong image, serif font and contrasting green colour that could be tweaked to your brand or taste. The header is your latest book while your other publications are showcased lower down the page. It's a great theme for any author!
Conference Event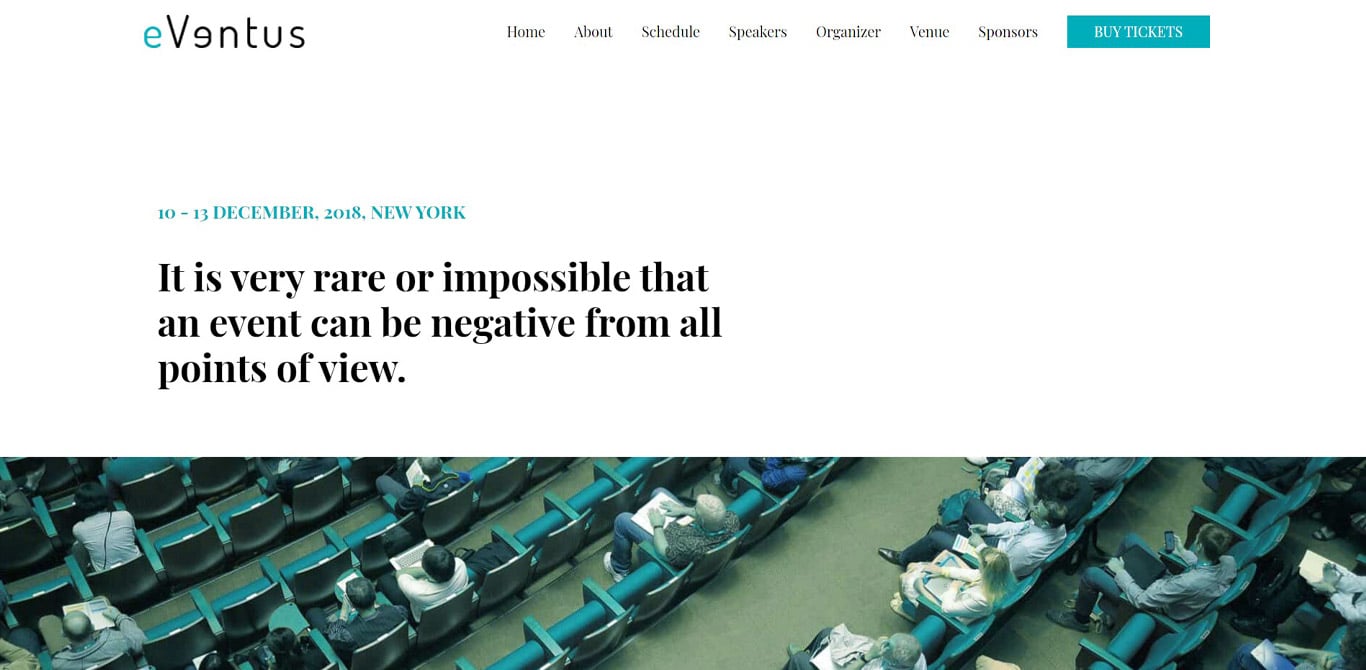 Conference Event is an event website template that can be tuned to suit the type of event and target audience. The demo template is for a corporate event and uses images, fonts and colours to support that. They could quickly be transformed for different audiences using Brizy.
The page flows logically from the header image to an event outline, schedule, speaker showcase and supplementary content. It's exactly what you would expect to see from an event website, which is why it works so well.
Co-Working Space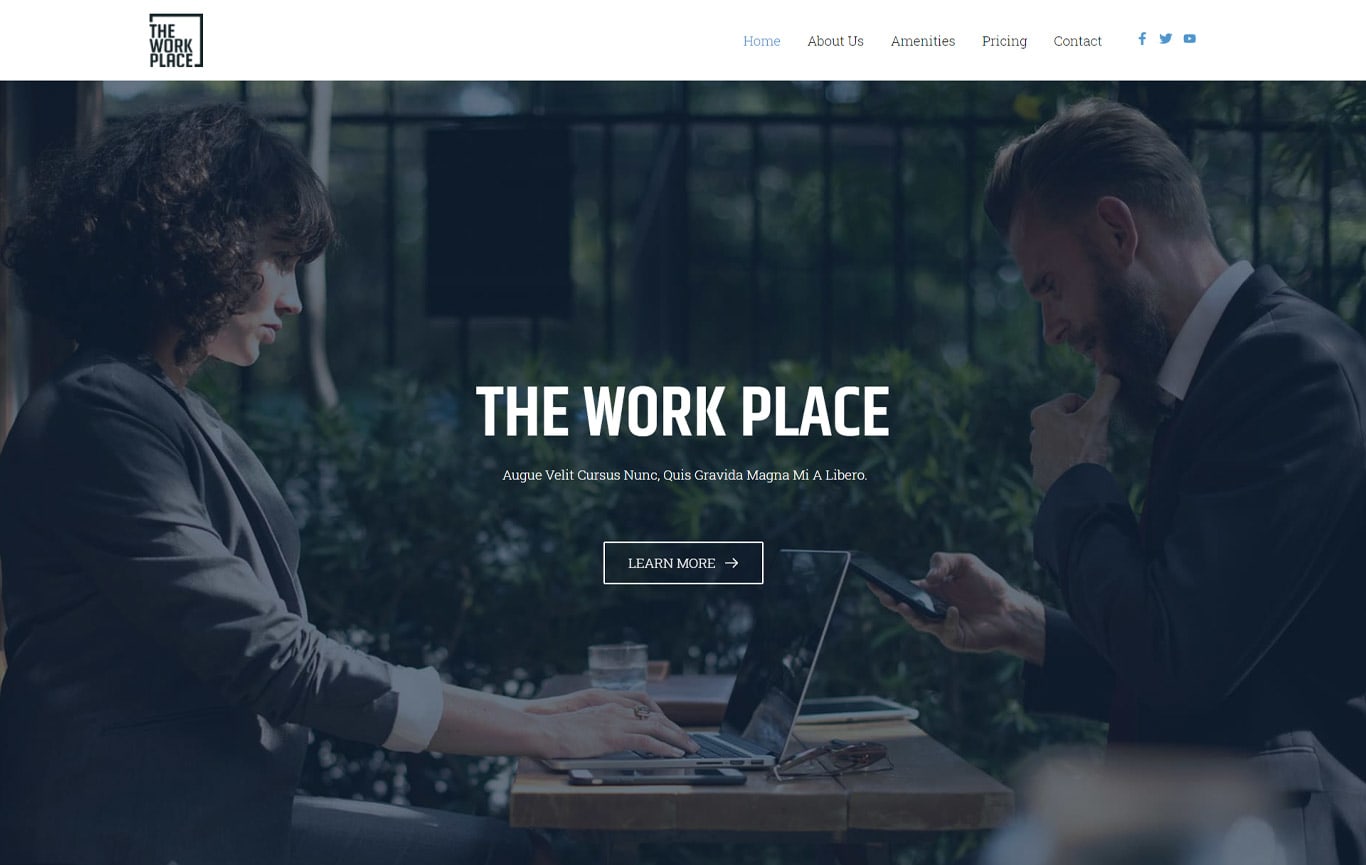 Co-Working Space is a clean, minimalist template with a strong header image, contrasting coloured and white backgrounds with content blocks images and supporting graphics. Modern sans serif fonts and a professional blue colour creates that essential first impression that sets the scene nicely.
It's a flexible theme that could be added to simply by dragging and dropping page elements with Brizy. It could equally be left as is or customized to fit your brand.
Agency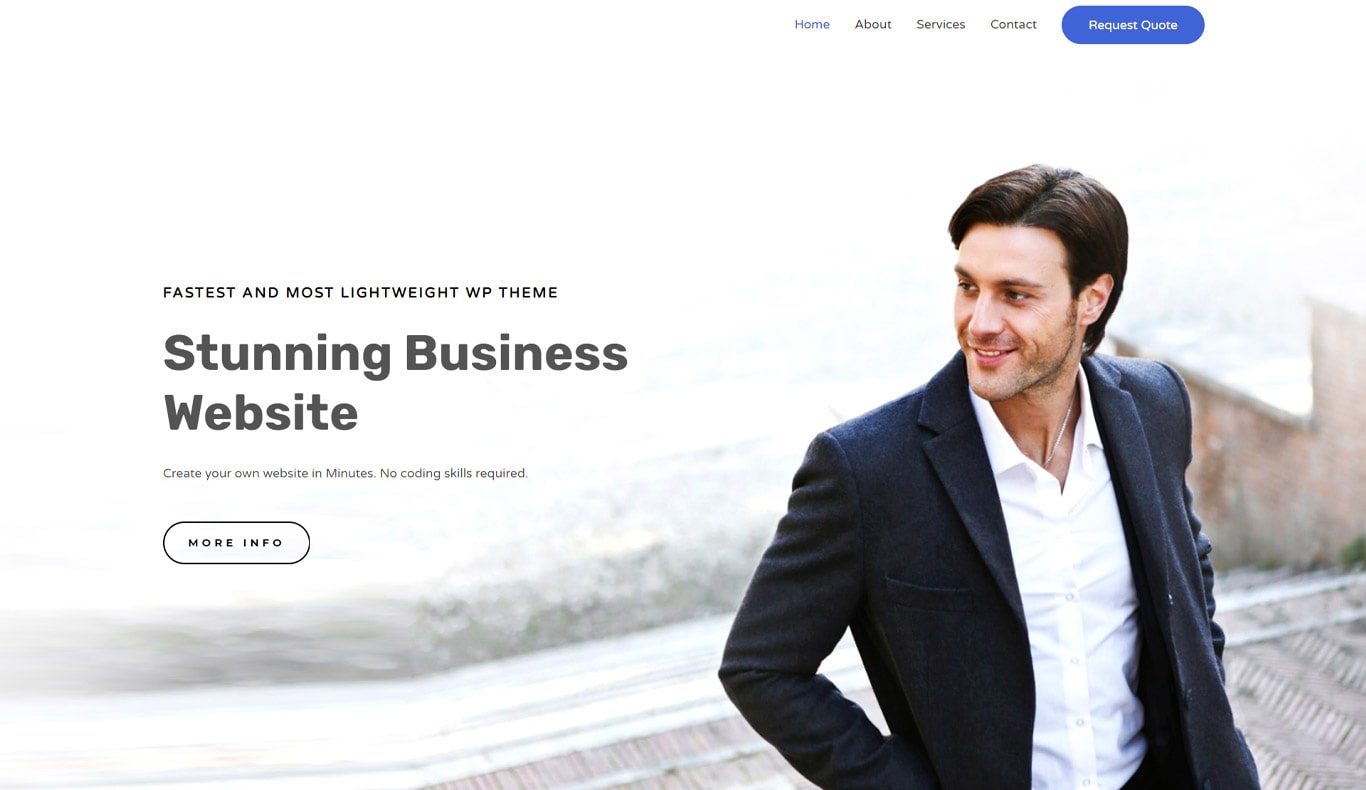 This Agency template is completely different from the other template of the same name and is largely white with a subtle blue contrast. A strong header image and headline can showcase your business with ease while further down the page you can build on your story with service elements, a portfolio, reference logos, testimonials and any other content you want to include.
The Agency would work as a Brizy landing page template or squeeze page template as well as a full website. Customization takes minutes and Astra and Brizy provides everything you need to build it your own way.
Personal Fitness Trainer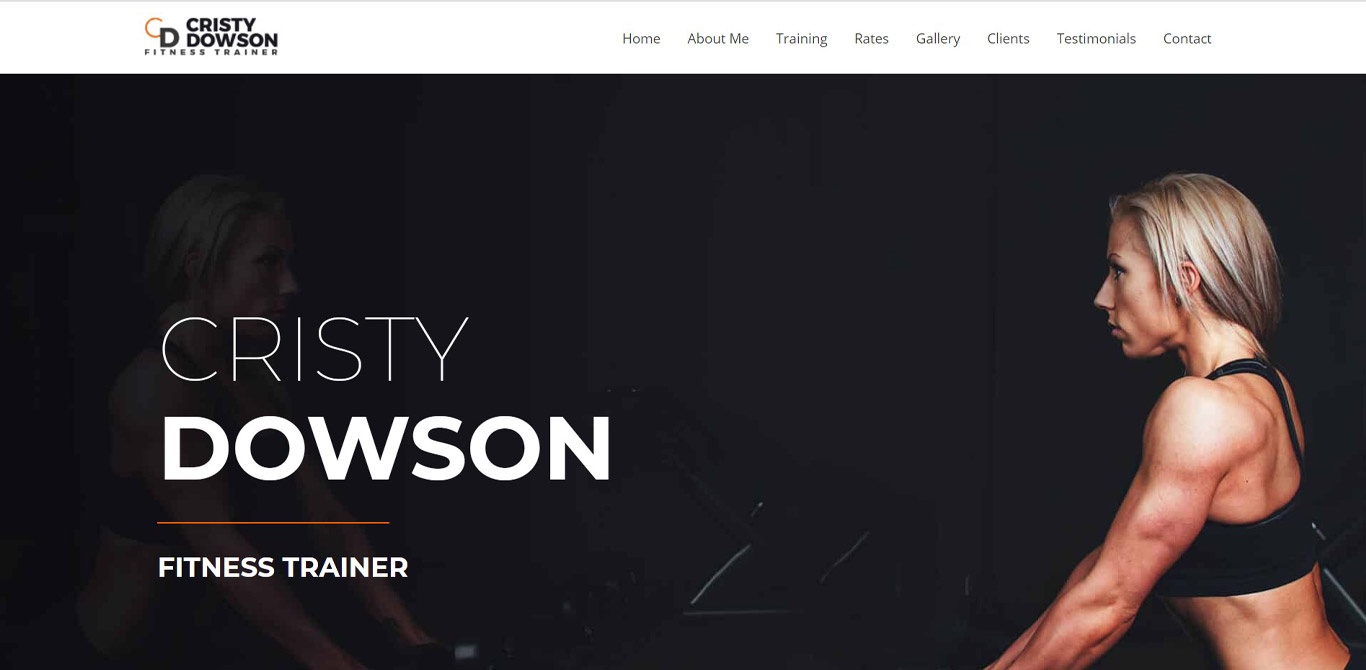 Personal Fitness Trainer is another very carefully considered Brizy template that has its target market firmly in mind. Starting with a characterful header image and fonts, the theme flows logically to who you are, what you do, how you do it and how much it costs.
A mix of dark and light backgrounds, flat design and modern fonts makes this a compelling template that could work for male, female or mixed trainers or gyms.
Electrician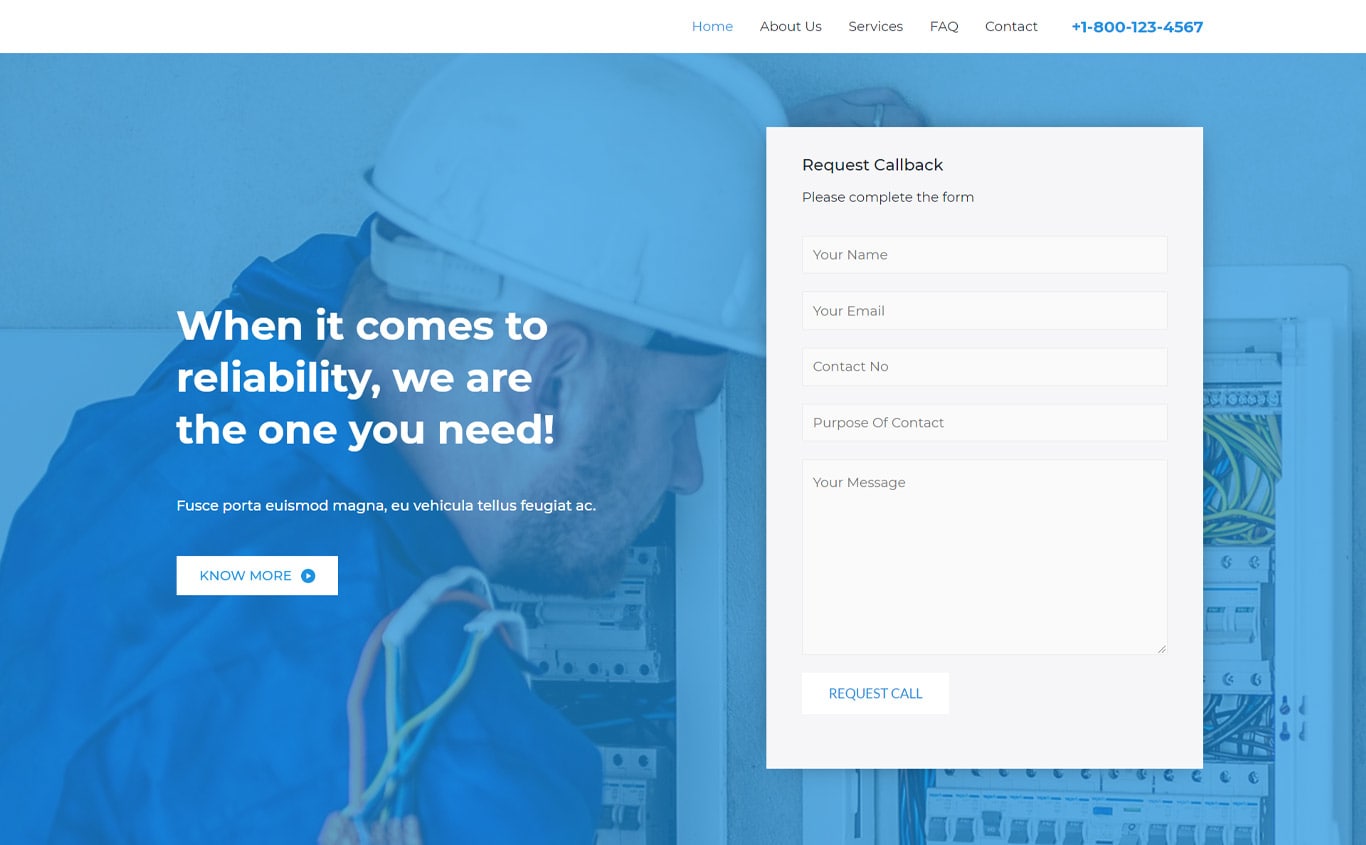 Electrician is a very competent Brizy landing page template. It places the enquiry form front and centre for qualified visitors and tells your story down the page for those seeing you for the first time. Like most Astra themes, it has excellent use of white space, contrasting content blocks and modern fonts that create exactly the impression you would expect in the industry.
Nice graphics for the services section add personality while conversion continues with the Why Choose Us section, ending in the contact form. It's a well-balanced electrician web design that really hits the mark.
Gardening & Landscaping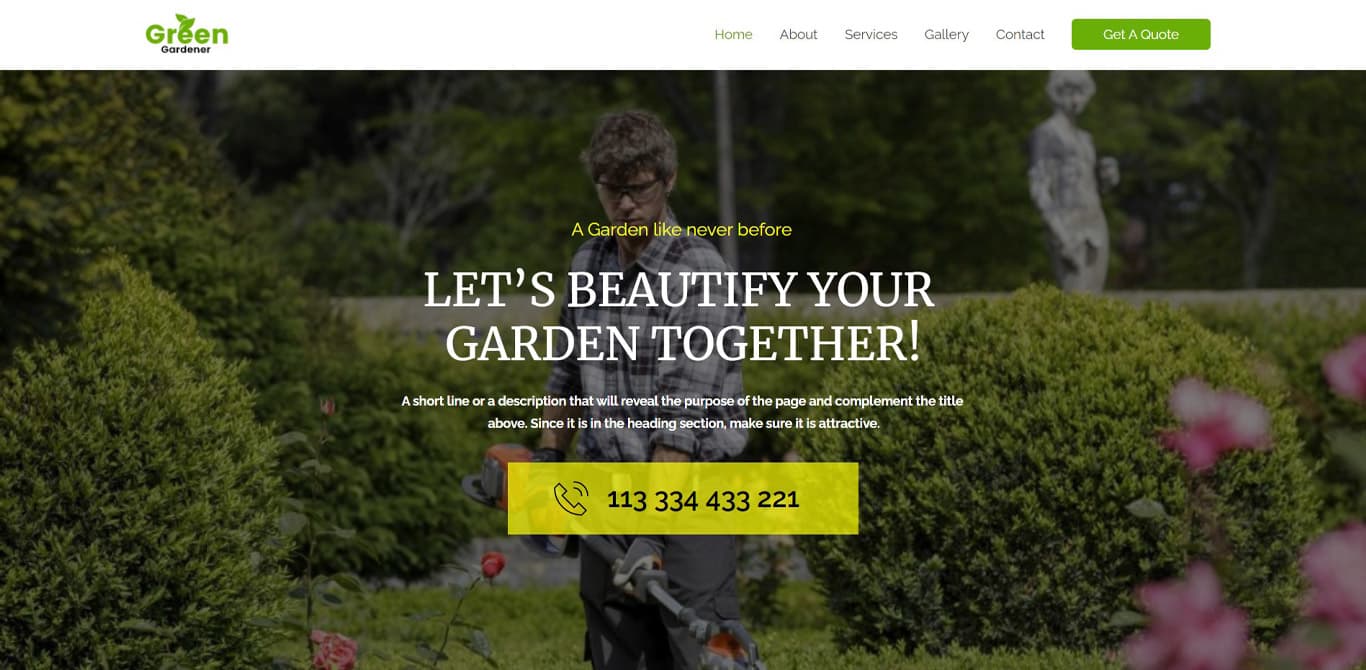 Gardening & Landscaping is a very clean and attractive web design. It uses the green colour well to create a relaxed environment from which you can tell your story. A strong headline calls the visitor to action while the content blocks outline products and services while also making your case.
Additional page elements add interest while an innovative Q&A section can answer most client questions before they pick up the phone or come visit. It's an excellent design perfectly suited to its industry.
See Also: Landscaping website templates and designs
Construction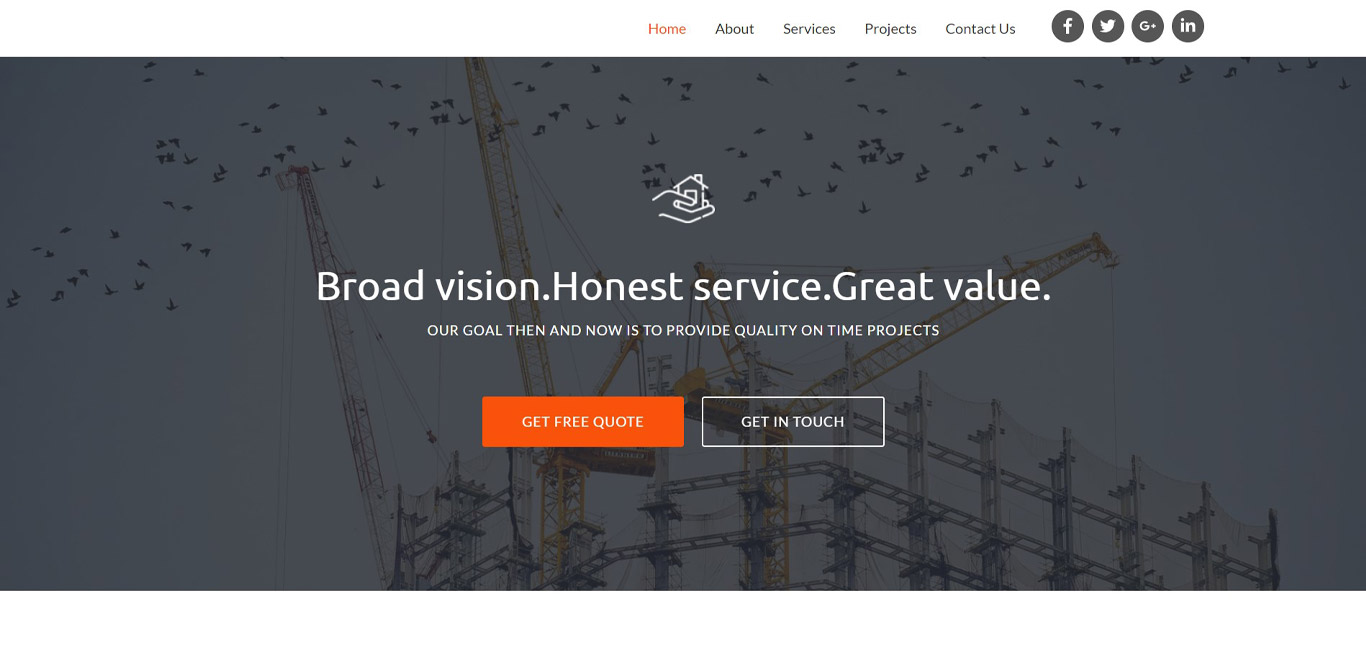 Construction is one of many flat contemporary Brizy templates for Astra that make an immediate visual impact. The crisp fonts, strong orange contrast colour, stark dark and light backgrounds and image boxes all make an impact combining to build a great looking web page.
The service list, portfolio section and extra page elements all help tell the story while the strong orange call to action box should work wonders for conversion.
Hotel & BnB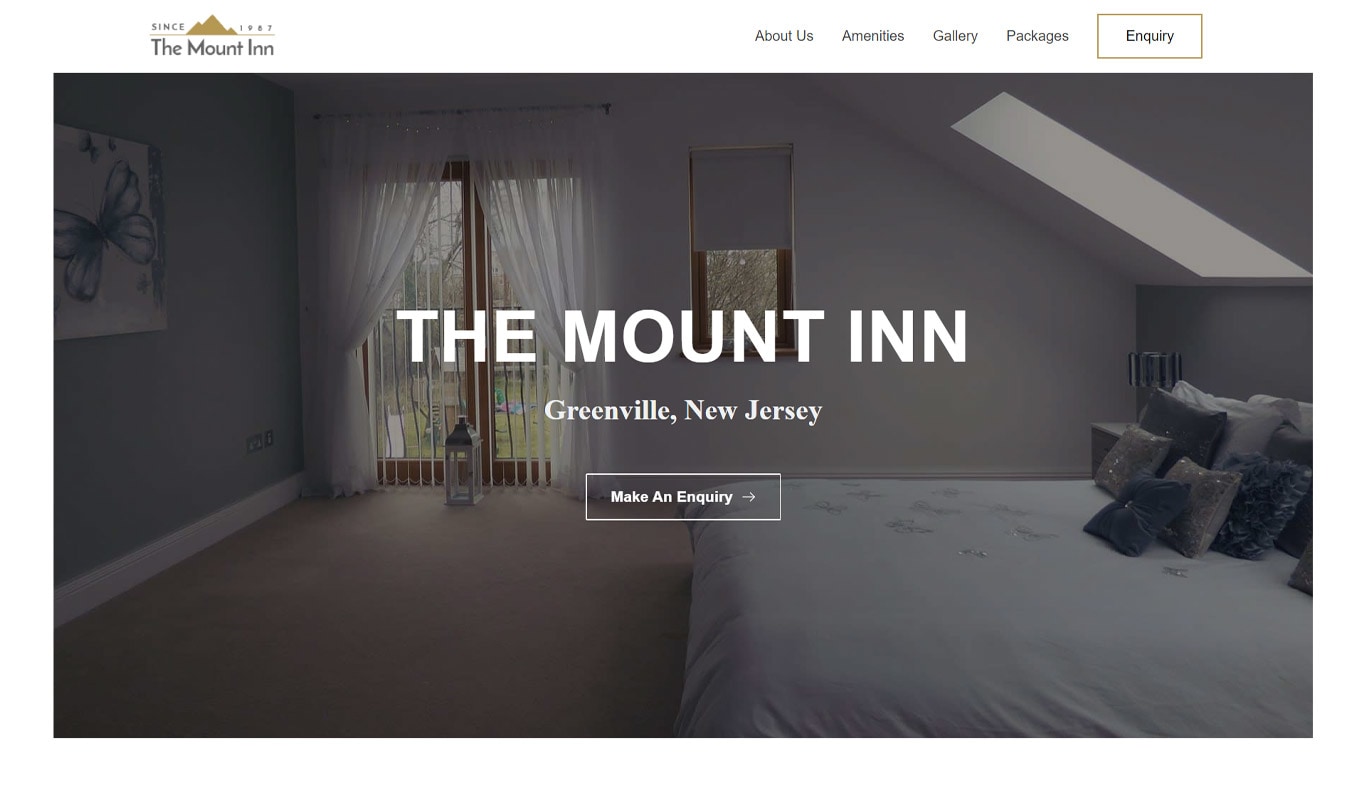 The Hotel & BnB template balances classic design with modernity to create an attractive design that should appeal to a wide audience. A strong header image showcasing a hotel room, strong header with modern font and lots of white space create an upscale impression with no effort whatsoever.
Further down the page, the amenities section is another strong point while the facilities graphics stand out in a minimalist but informative way. This is another template that would need minimal customization to fit almost any brand.
Coach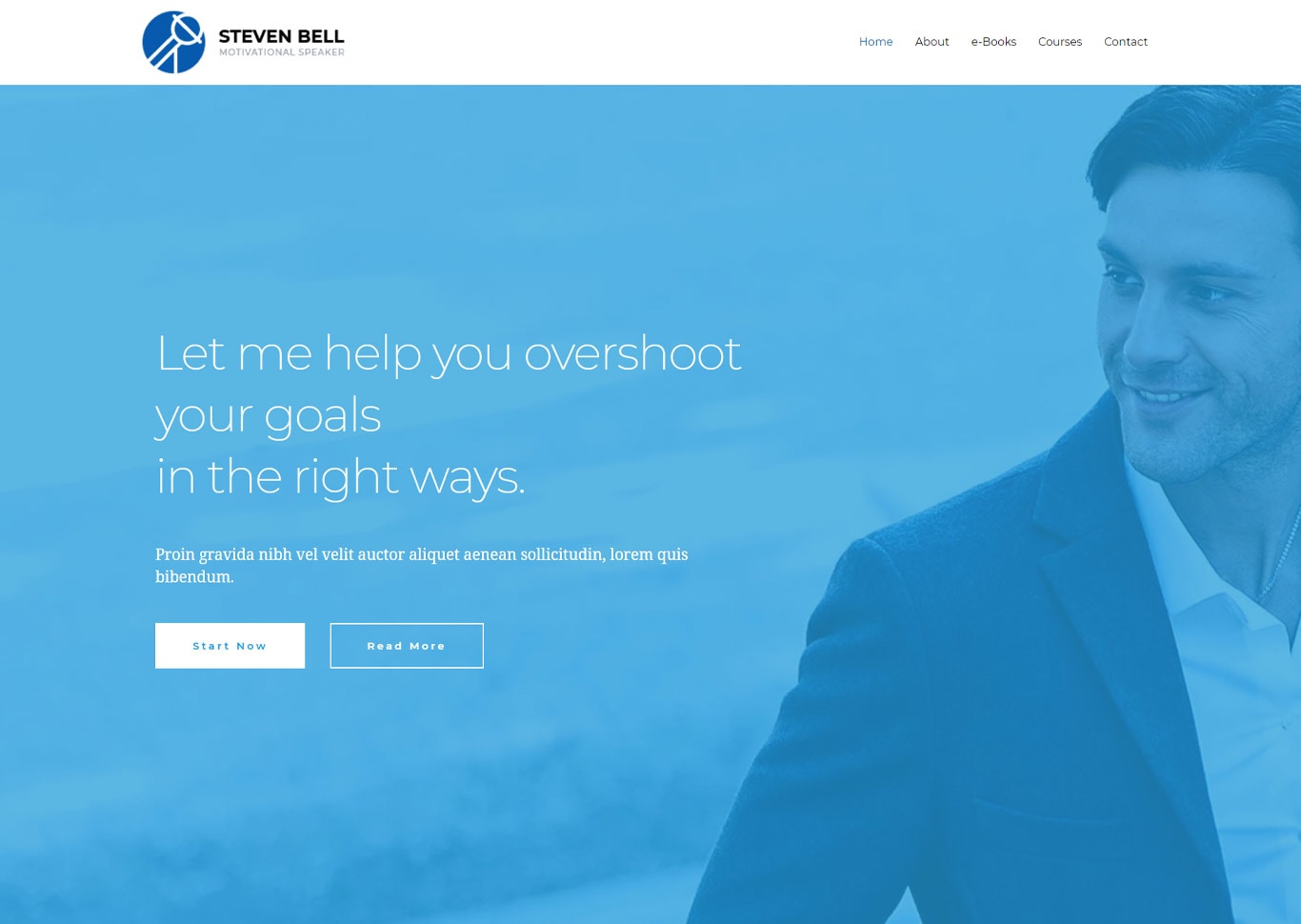 The Coach template is built around a motivational speaker but could easily be customized to suit any kind of trainer, speaker or coach. A strong header image adds personality while the blue colour adds trust and easy appeal. Strong sans serif fonts and colour blocks stand out from the page and helps build authority.
Other page elements include reference logos, an opportunity to cross-sell products or courses and the equally important authority elements such as About and testimonial sections. Everything a page like this needs to convert!
A/C Technician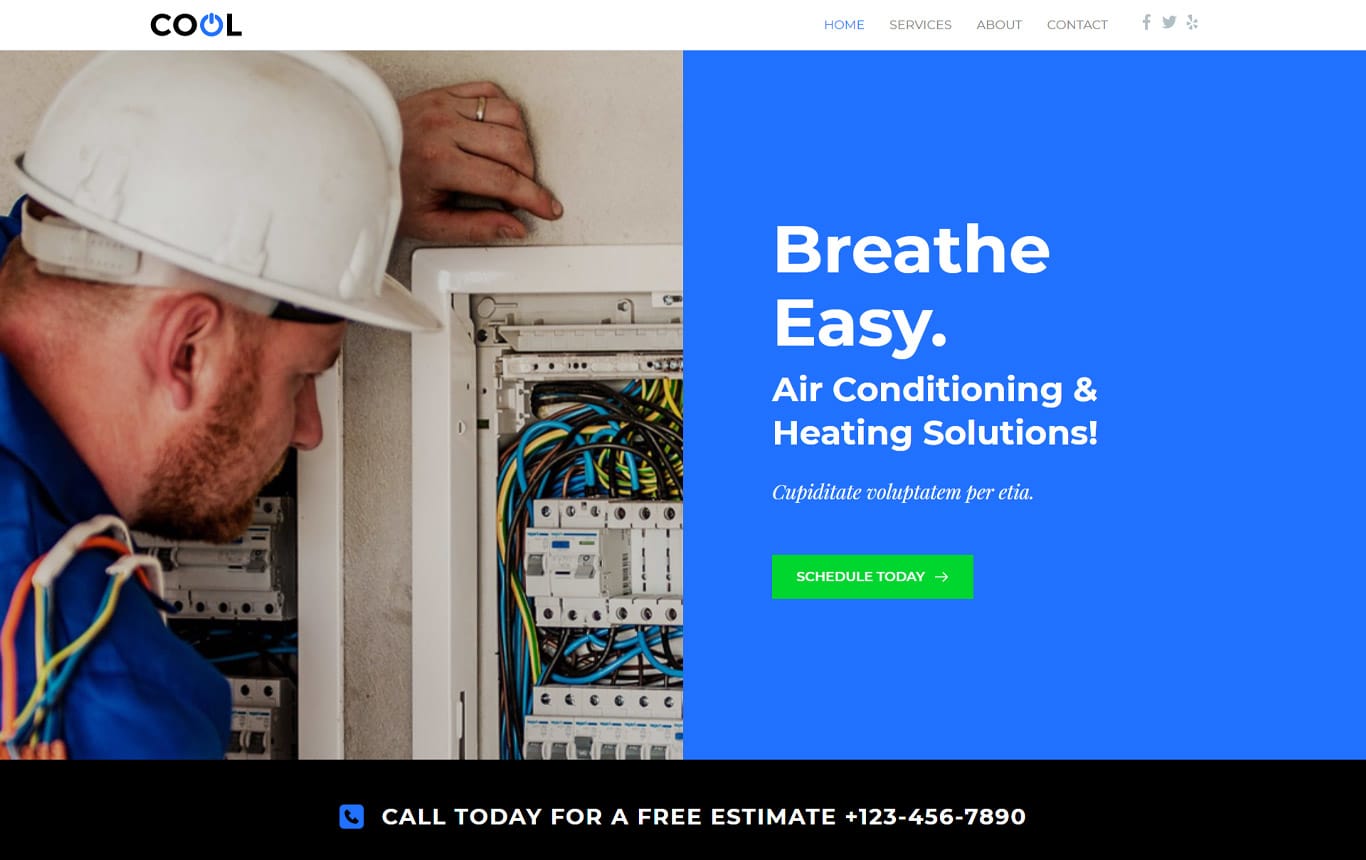 A/C Technician is a clean and simple Brizy landing page template that delivers on the intent such a page has as its goal. A simple message, supporting images, fast access to a scheduler and a call to action above the fold.
Further down the page you have supplementary page elements to build your case along with lots of white space, modern fonts and graphics and an attractive blue colour that helps build trust. It's a very straightforward design that is ideal for its industry.
Motivational Speaker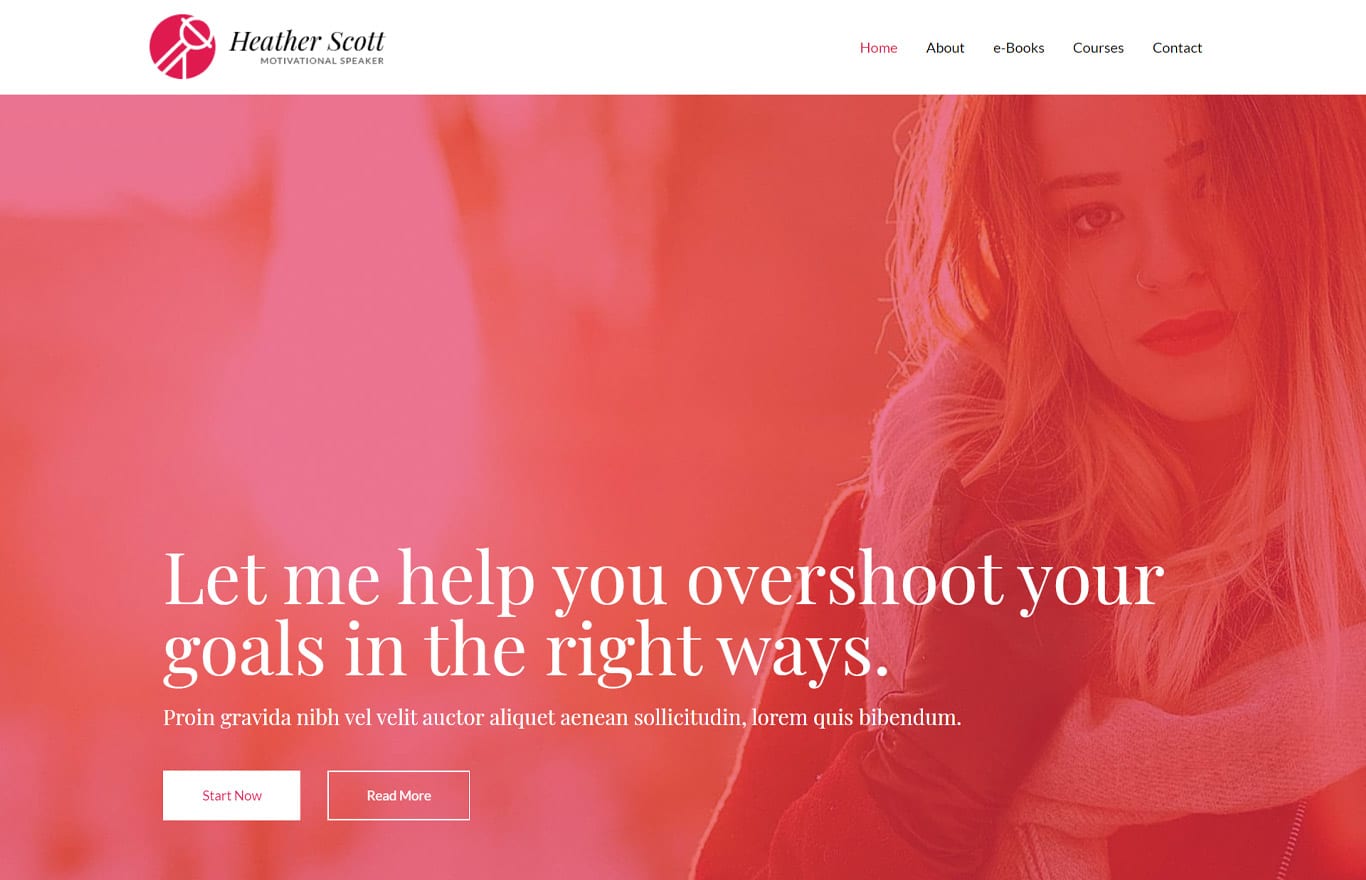 Motivational Speaker is a more feminine version of Coach and uses a similar layout with feminine colours and that strong header image. This time we use serif fonts to help build character before flowing into those reference logos and the about sections using a strong colour scheme that works well on all screen sizes.
Below the fold, the page continues to tell your story with opportunities to upsell courses or products and add social proof, a biography and anything else you might like to add to your page.
Artist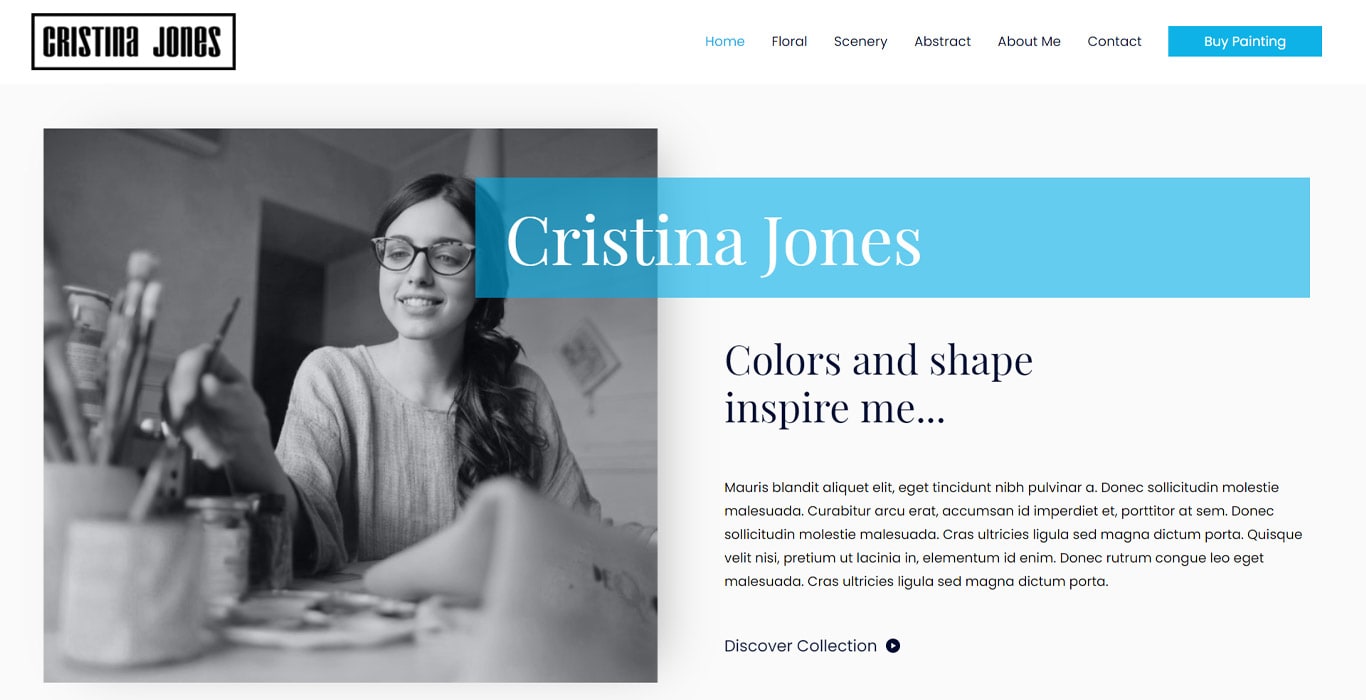 This is the second artist theme with Brizy at its heart but is completely different. This Artist is a cleaner, lighter and more contemporary theme with a less impactful first impression. If you're after a more subtle look, this template delivers.
It displays excellent use of white space, subtle white grey and blue colours, distinct content blocks and has a much more low key character. If this matches your brand, it would require very little customization to put together.
Charity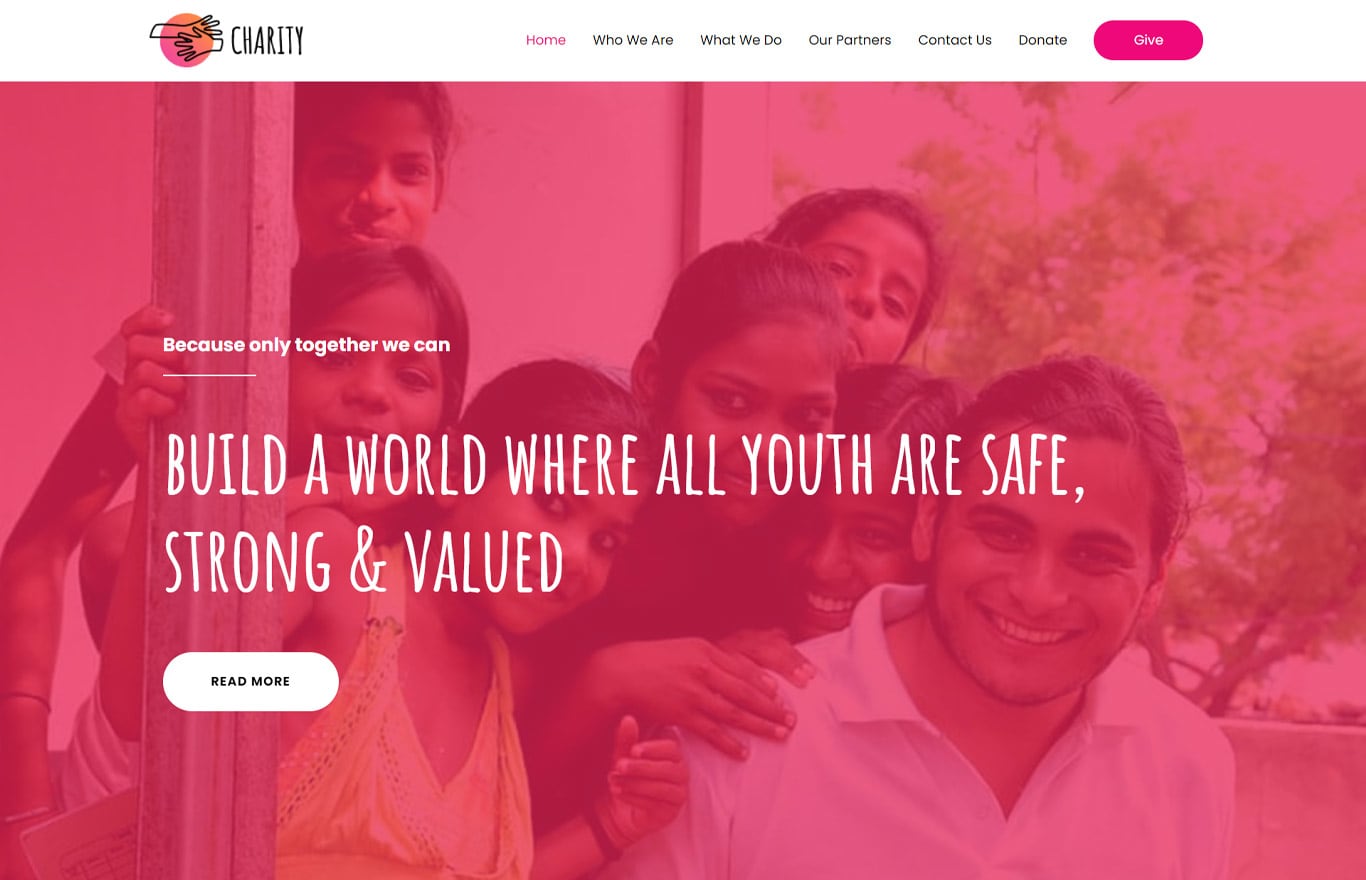 This Charity theme uses multiple bright colours and a mix of dark and light backgrounds to add a real character to the page. They combine to create a light hearted appeal while still delivering a sensible message.
The distinct content blocks tell the story of who you are and what you do while also using emotive imagery to help engage. It's a modern but universally appealing template that could work wonders for your own charity.
Makeup Artist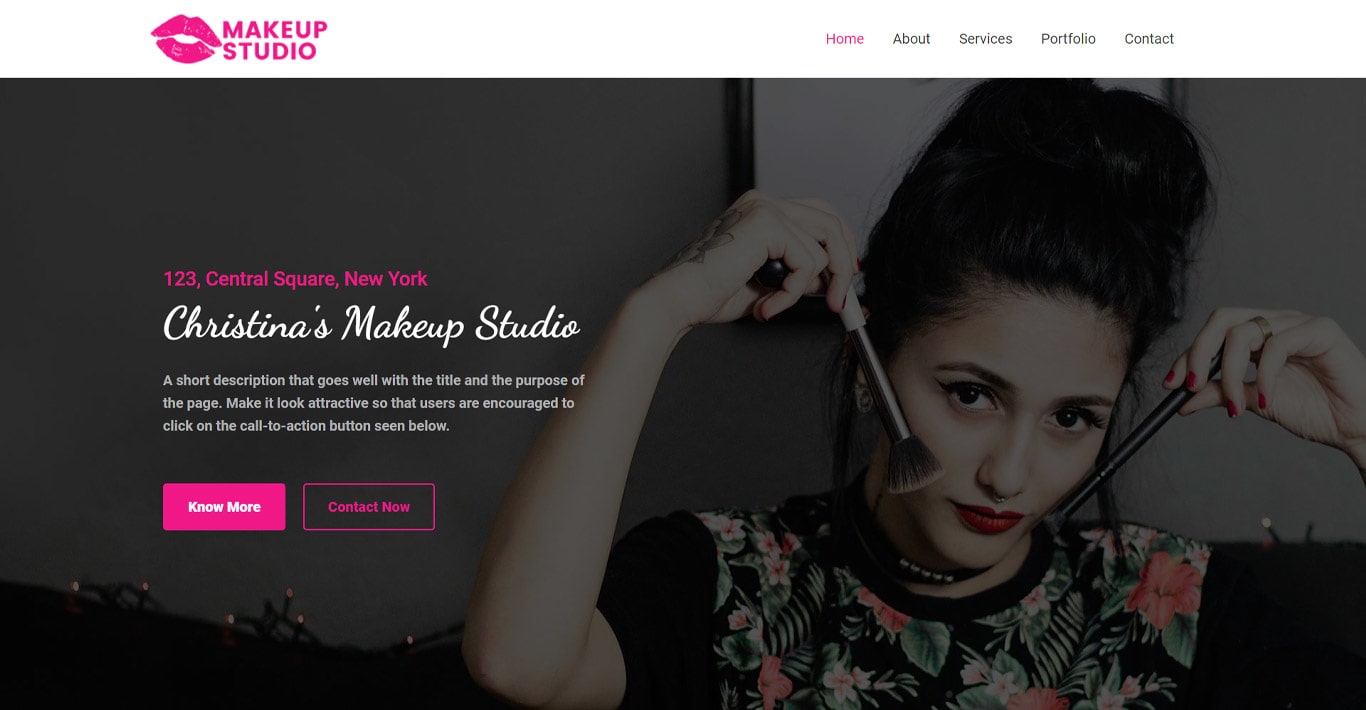 Makeup Artist is crisp and modern with a feminine element thanks to the vibrant pink colour throughout the page. The mixture of fonts makes a personable impression while the header images leaves no doubt about what the page is trying to say.
Further down the page you have a mixture of light grey and white backgrounds with differing content blocks, pink headers and dark content with a bright call to action banner. A pricing block completes the look. It's a very competent template that tells it exactly as it is.
Residential and Commercial Cleaning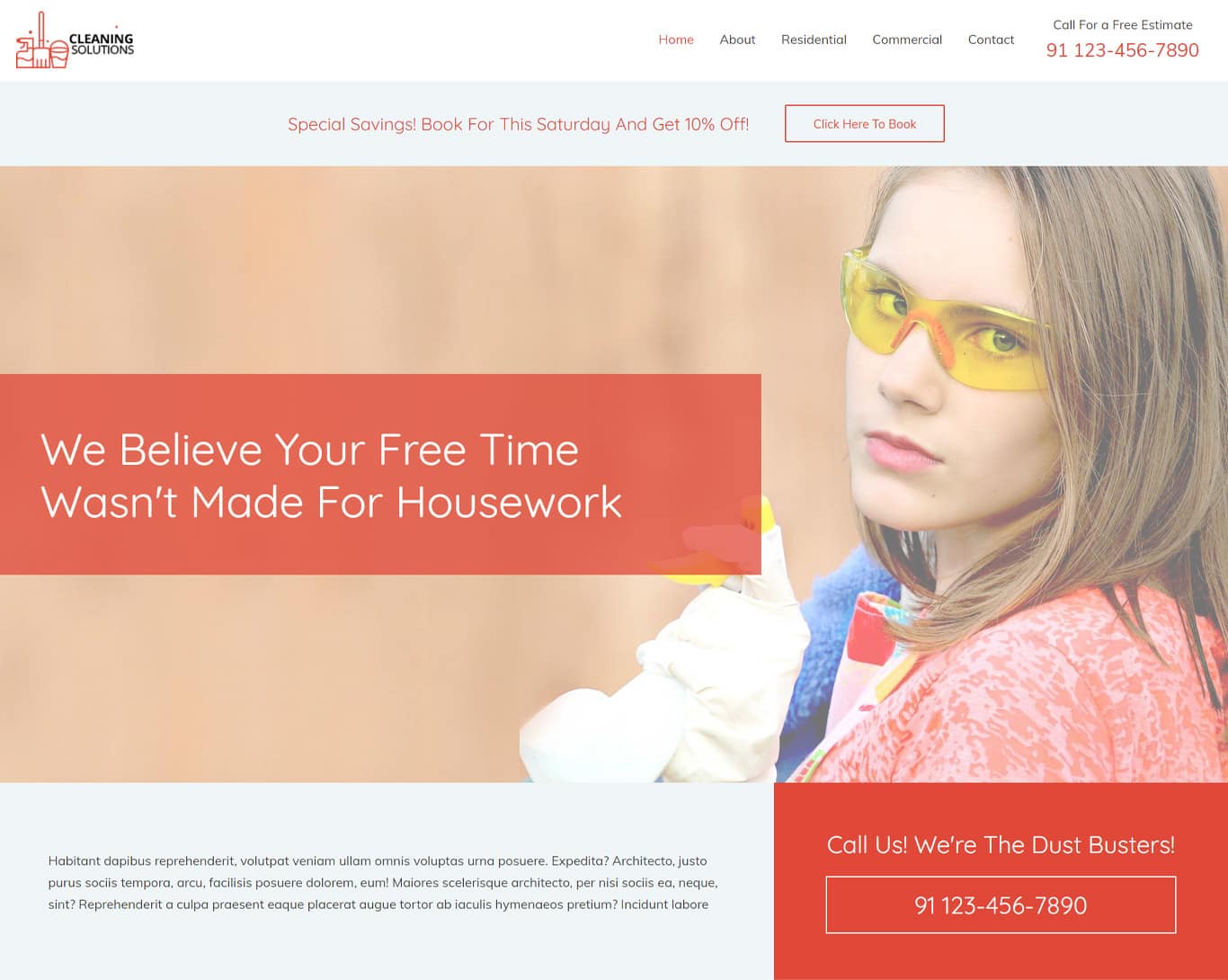 Residential and Commercial Cleaning is our final Brizy landing page template. It's another modern design with strong header image, contrasting colours, nice balance and the right mix of elements this type of website requires.
The strong contrast colour could easily be changed to suit your brand while customized icons are ideal for cleaning. Extra content blocks list services, service areas, testimonials and everything a visitor needs to convert.
Installing Brizy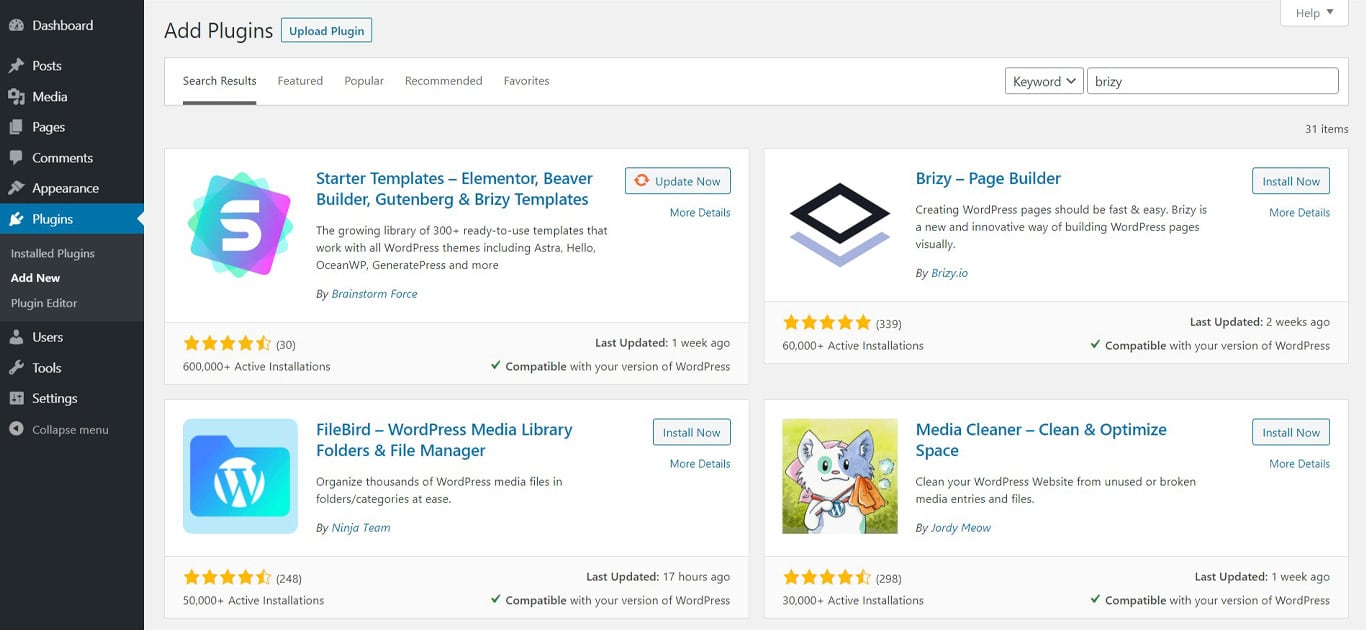 Brizy is a WordPress plugin that is installed like any other plugin. You can then use it with any compatible Brizy template to build your website.
The process is the same whether you use the free or premium version of Brizy. You can either download it from the Brizy website or use the WordPress plugin installer.
If you're planning to purchase an Astra template compatible with Brizy, the plugin comes as part of the download. As these templates were designed with Brizy in mind, they are fully compatible and work seamlessly together.
It's a partnership that was always destined to happen!
As the WordPress installer is easiest, let's use that to demonstrate:
Log into your WordPress website.
Select Plugins and Add New from the left menu of your Dashboard.
Type 'brizy' into the keyword box in the top right of the New Plugins window.
Select Install Now when the Brizy – Page Builder box appears.
Select Activate when the button becomes available.
If you're using the free version of Brizy, that's all you need to do!
You will need one of the many Astra templates installed to be able to fully utilize the drag and drop page builder. Let's tackle that next.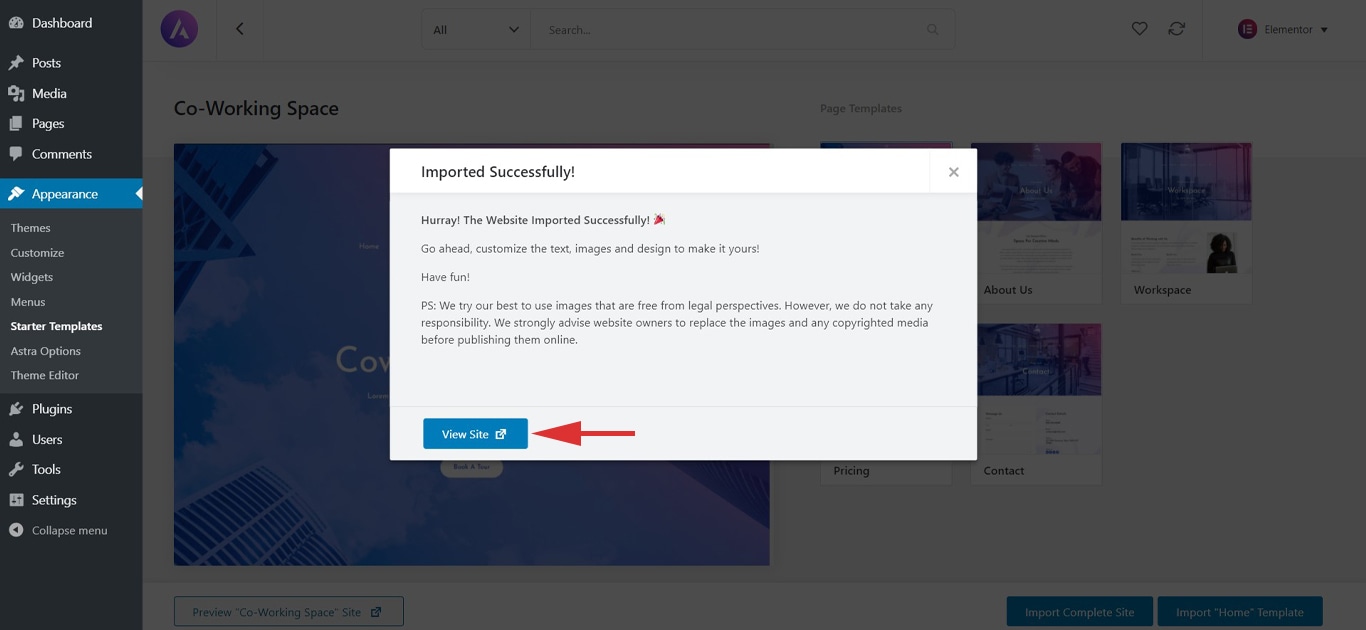 Theme Selection and Setup
Here we will install an Astra Starter Template to use with Brizy along with demo data to get you going:
Select Appearance and Themes from the left menu of your WordPress dashboard.
Type Astra into the search box in the top right.
Highlight the Astra box when it appears and select Install.
Select Activate once loaded.
Select Appearance again in the left menu.
Select Starter Templates and select Brizy as the page builder at the top right of the screen.
Select a template and select Preview Site to make sure it's the correct template.
Select the blue Import Complete Site button when you're ready.
Choose what demo content you want to install and select Import.
Select the blue View Site button once complete.
You should now have a fully functioning website identical to the example you saw on the Astra website. You can now customize it to your heart's content!
If you see a button that says Get Access at step 7, you have selected an Agency (premium) template. To install that, follow the steps in the next section.
Using Astra Growth Bundle Templates
The process of installing a Premium template is slightly different but just as straightforward. You will need a licence to activate the template which is available from your Astra store account.
Select Starter Templates and select Brizy as the page builder at the top right of the screen.
Select a template and select Preview Site to make sure it's the correct template.
Select the blue Get Access button.
Paste your licence key into the popup window and select Activate.
Select the blue Import Complete Site button when you're ready.
Choose what demo content you want to install and select Import.
Select the blue View Site button once complete.
If you buy an Essential Bundle or Growth Bundle, you also have the option of using the Premium Starter Templates plugin. This guide walks you through installing a template using the plugin.
How to Customize a Web Page Using Brizy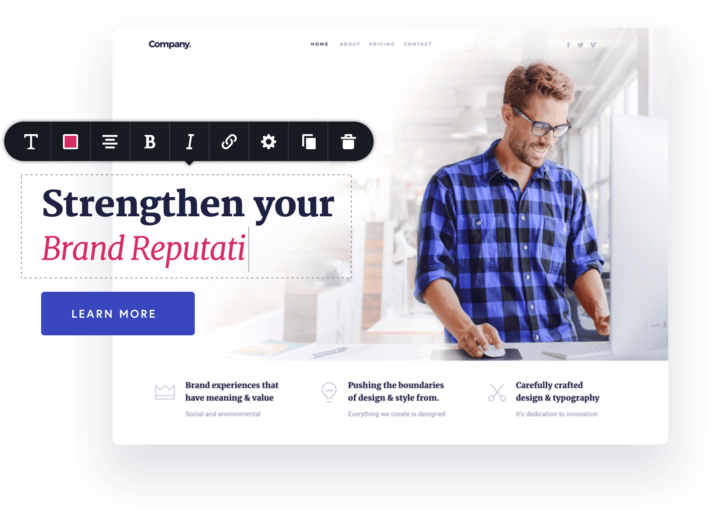 Now you have a web template installed and a demo site up and running, let's take a quick look at customization. There are hundreds of options possible with Brizy so we will just show you the very basics to get you started.
You can access the Brizy page builder in the same way as any other. Open the web page in WordPress and select Edit with Brizy from the options at the top of the page. From there you can access page elements from the side menu or hover over an existing element on the page to customize it.
Customize an Existing Element with Brizy
If you want to adapt a demo page to your own needs, customizing page elements is very straightforward.
Select or highlight the page element you want to adjust.
Drag and drop the element to resize it.
Select the small dark round icon in the top right to access more options.
Select the left menu for page elements, reorder blocks and styling.
For existing elements, the round icon has the most power. From here you can change size, colour, font, images, links and other features. All for each individual element.
Add an Element To a Page with Brizy
If you want to add an element to build out your page, that's very straightforward too.
Select the '+' icon within the web page to add an element.
Drag the element to where you want it to go on the page.
Drag and drop it to resize it to fit into the theme.
Select the element and select the round menu icon to access further controls.
That's all there is to basic customization using the Brizy page builder. There are a lot more tools at your disposal but all of them use the same principles as above. If you followed this simple process, you can do anything with it.
Just remember to save often!
Summary of Brizy
This list of 40 themes is just a snapshot of the many free and premium Astra themes compatible with the Brizy page builder. We think it represents a superb cross section of what is available and what is possible with both Astra and Brizy templates.
They are a mix of Brizy landing page templates, ecommerce, small business and hobbyist sites. Access the full list of Brizy templates and you can see even more websites covering more industries, more design styles and target audiences. There is sure to be something here you can use!
Remember, Brizy is just one page builder you can use with Astra. It is also compatible with Elementor and Beaver Builder if you prefer to use those. While we try to remain impartial, there is no doubt that Brizy has not only shaken up the WordPress page builder market, it has also shown the competition how it should be done.
That's no mean feat given the quality of those other page builders out there!