Finding a great web host can be stressful, right? They promise you the world, but how many of them meet your expectations?
Bluehost is a web host company that has been around for 17 years. WordPress.org features Bluehost as one of the three recommended web hosts for a WordPress website.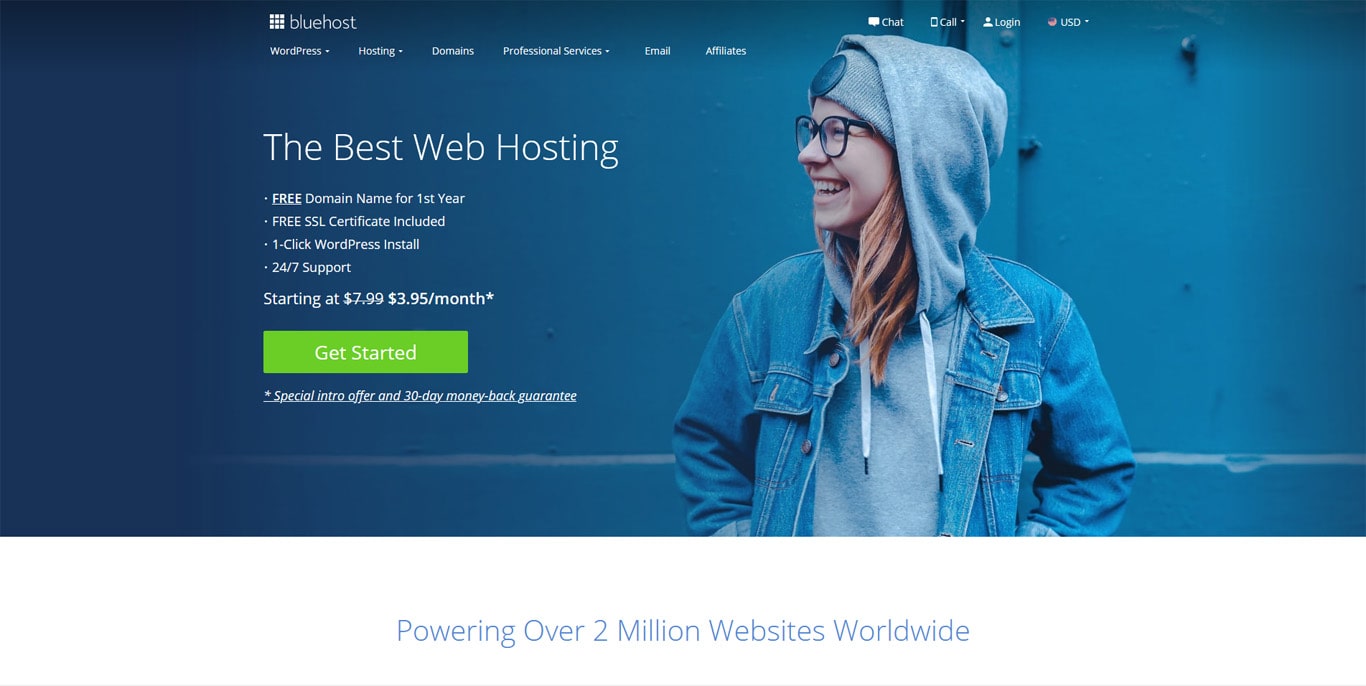 Below, I'll give you a full review of Bluehost. But first, I would like to go over a few terms about web hosting so you can get the most out of this review.
We'll go over how much their web hosting costs, what projects are suitable for their web hosting, their performance, and the level of customer support offered.
Things You Should Know About Web Hosting
A web hosting company is a service to rent some space on a web server. That web server will store and serve your files for your website or app to work. The servers run without any interruptions so your content will be available all of the time.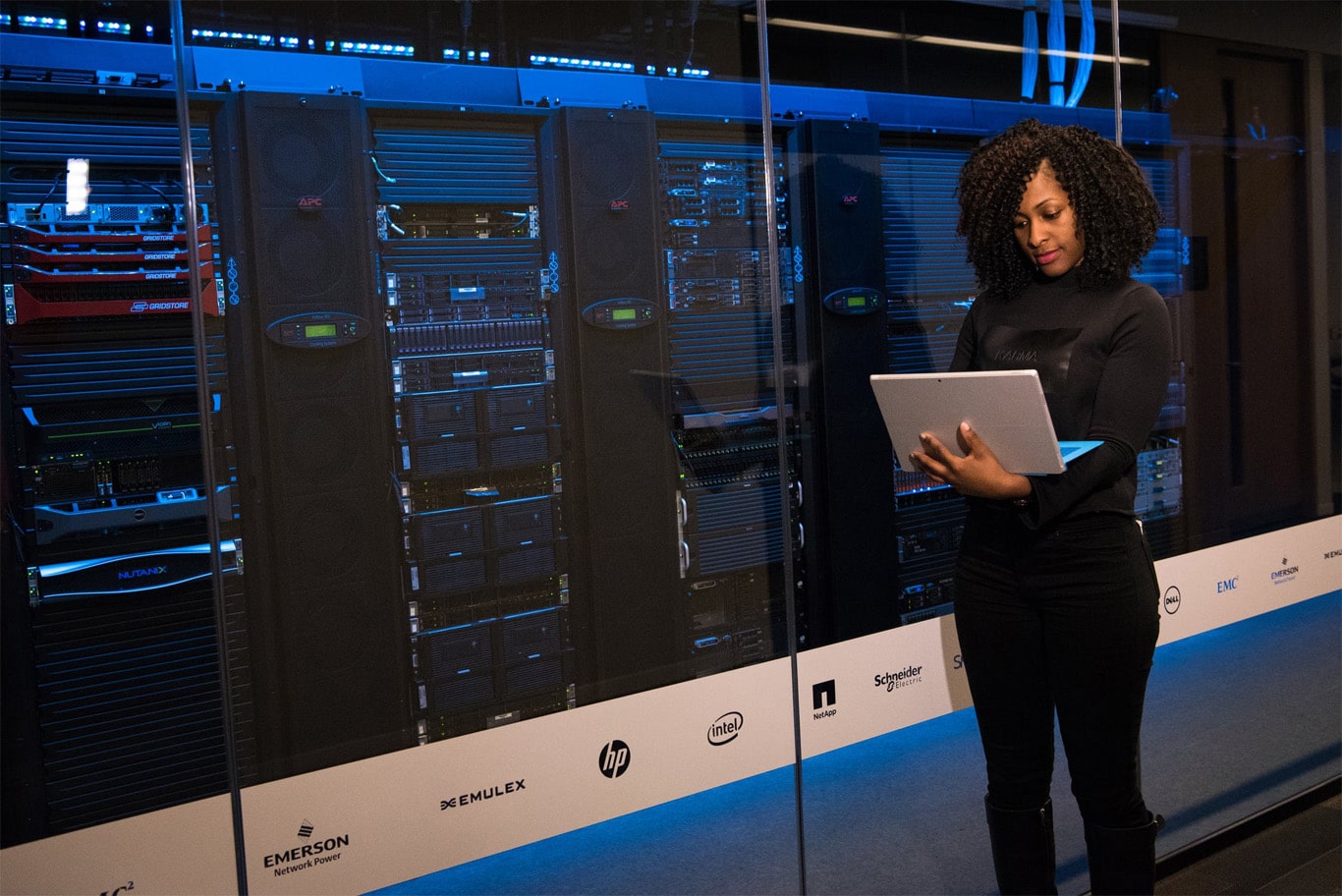 The web host industry is booming as more and more business owners, developers, designers, agencies, and WordPress users get online. As technology advances, these web host companies have to evolve to meet our diverse demands for our digital age.
Whether you're building the next big app, migrating your agency's websites, or starting your first WordPress blog, Bluehost has web hosting packages for it all.
16 Website Hosting Terms You Should Know
Many of the terms I'm about to go over you may have heard before, but I want to get everyone on the same page before we jump into our review of Bluehost.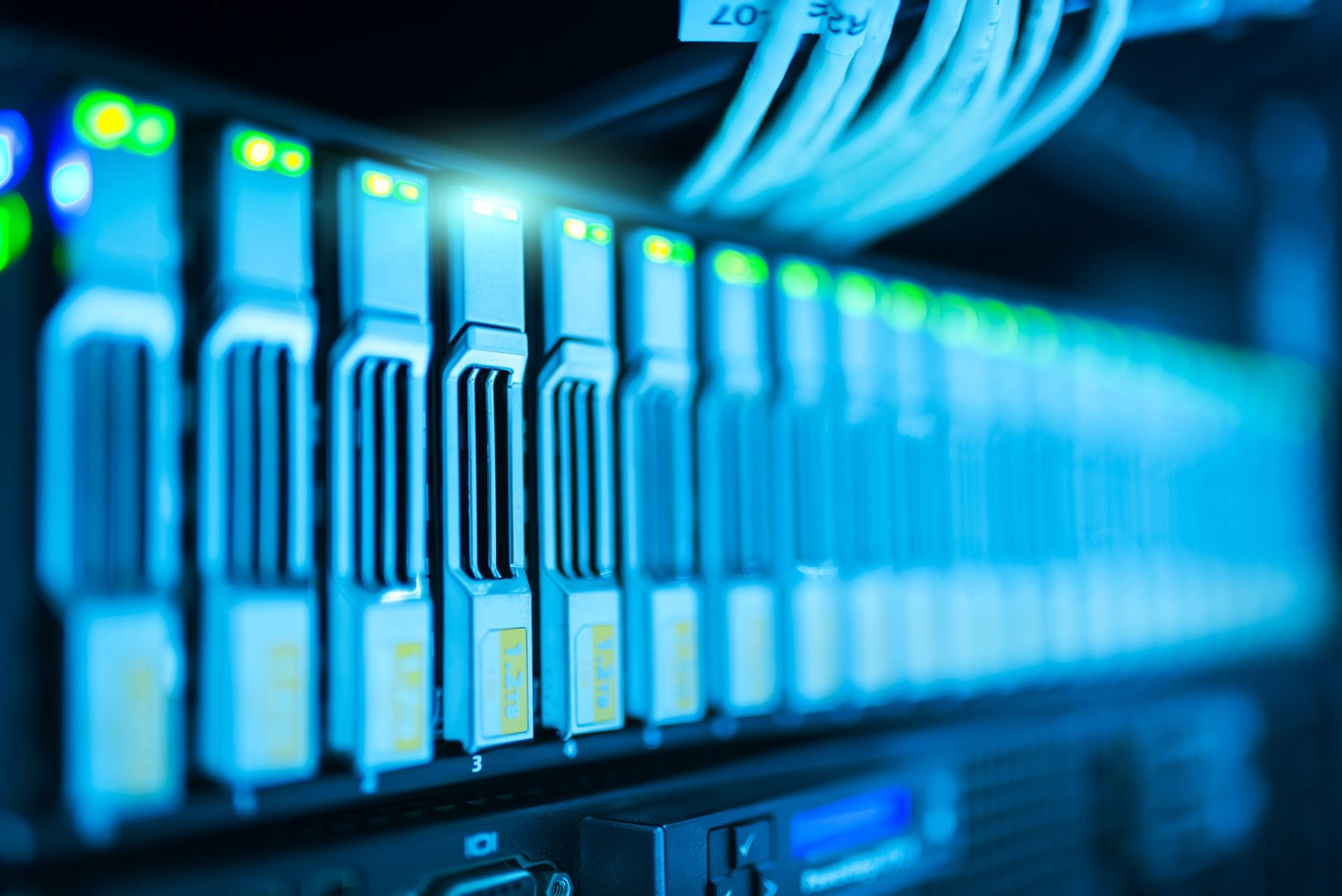 Server – A server is a computer with a special operating system and its sole purpose is to serve your website or files to visitors. Many companies will use redundancy and technologies to ensure 99%+ uptime.
Domain Name – Your domain name is what a visitor will type in to their address bar to reach your website. An example domain name would be yourapp.com, where "your app" is the domain name. The ".com" of the domain name example is what's known as a top-level domain.
Top-Level Domain (TLD) – The Internet Corporation for Assigned Names and Numbers (ICANN) is responsible for managing hundreds of TLDs.
Bluehost offers the following TLDs: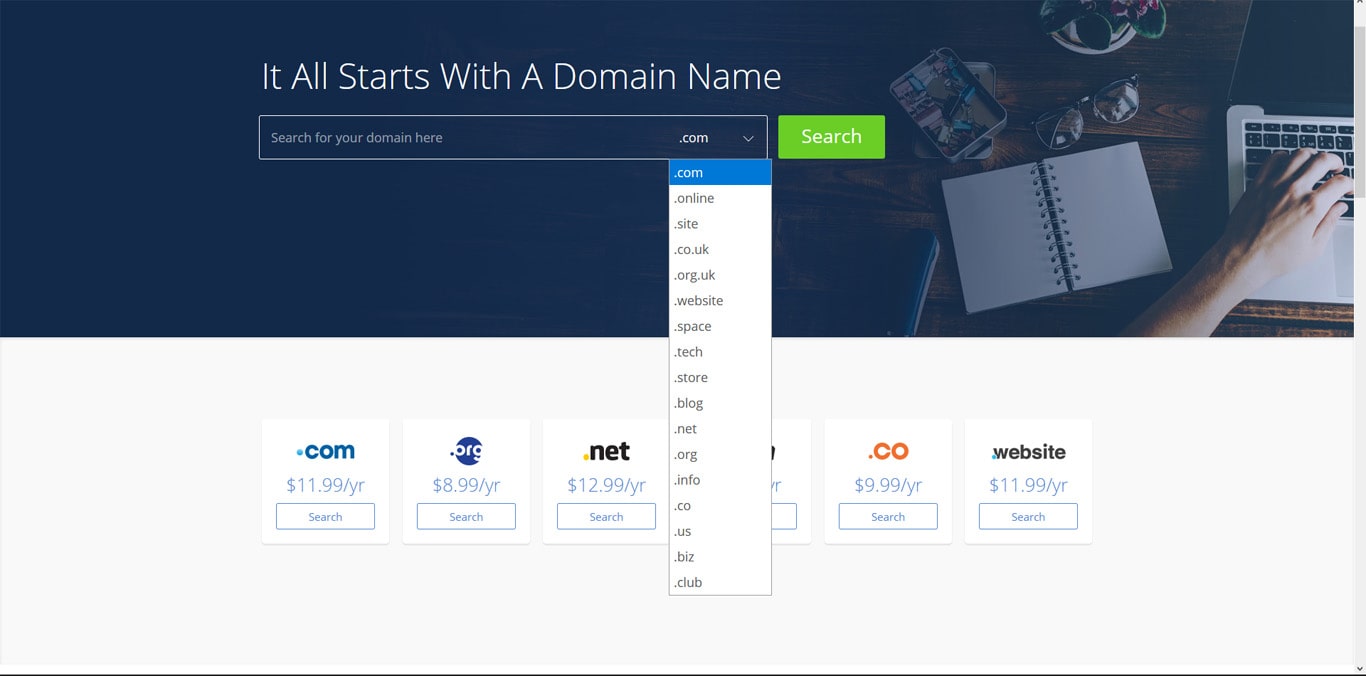 Subdomain Name – A subdomain name allows you to create multiple apps or websites under one domain name. Using the example above, a subdomain to yourapp.com would be blog.yourapp.com — where "blog" is the subdomain.
Database – A database is a structured set of data stored in a computer and accessible in various ways. WordPress and many apps use MySQL, PostgreSQL, or other databases to store information.
Content Management System (CMS) – A CMS is a web application that allows you to effortlessly create and manage your content. WordPress is the most popular CMS, with Joomla coming in second place.
Disk Storage – How much data you are able to store on your web hosting package. Most web hosts offer plenty of space for your project and future projects.
Bandwidth – One limiting factor for some web hosts, bandwidth is how much data you can send and receive from your server. If you have a website with a lot of visitors, you could eat up your bandwidth quickly. Most web hosts will specify your bandwidth allowance, while others allow an unlimited amount of traffic.
Secure Sockets Layer (SSL) Certificates – SSL certificates let your visitors know your website is secure. Any information that's shared between your website and them is secure. This is a must for eCommerce websites.
Ecommerce – Amazon is one of the largest eCommerce businesses. If you plan on selling anything — product or service — you are engaging in eCommerce.
Secure Shell (SSH) Access – SSH is a cryptographic network protocol for operating network services securely over an unsecured network. SSH encrypts your data and it is extremely difficult to decrypt and read the info — so even our passwords also become secure over a public network. This keeps us safe from IP spoofing, IP source routing, and DNS spoofing.

Caching – Caching is a technology that will increase the speed at which your website loads. This is critical for a website's performance. A cache is a high-speed data storage layer that stores a subset of data. Future requests for that data are served up faster than accessing the data's primary storage location. It's basically reusing previously retrieved data.
Website Builders – Many web host companies will offer their own website builder, which can create a website without having to touch a line of code. While there are many different website builders available, we recommend using Elementor.
Website Staging – If you've ever pushed an update to a website and immediately regret it, you aren't alone. Wouldn't it have been better to create a clone of your website to test your changes before you updated? This is called staging a website.
Website Scripts – Many web hosts will offer website scripts such as PHPBB, blog support, mailing lists, polling and survey software, and project management scripts. You can also purchase great scripts from CodeCanyon.
Content Delivery Network (CDN) – Another great way to improve how quickly your website loads is through a CDN. A CDN is a system of servers that will deliver web pages and other content to a user based on their geographical location. For example, someone in London may receive your website data from a London-based server, while someone in Indiana will receive their information from a Chicago-based server. This will dramatically improve how fast your website is served to a visitor.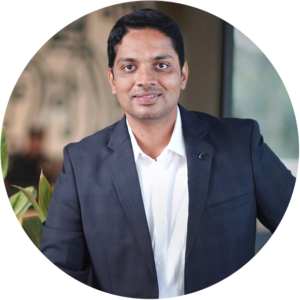 Hello! My name is Sujay and I'm CEO of Astra.
We're on a mission to help small businesses grow online with affordable software products and the education you need to succeed.
Leave a comment below if you want to join the conversation, or click here if you would like personal help or to engage with our team privately.
Security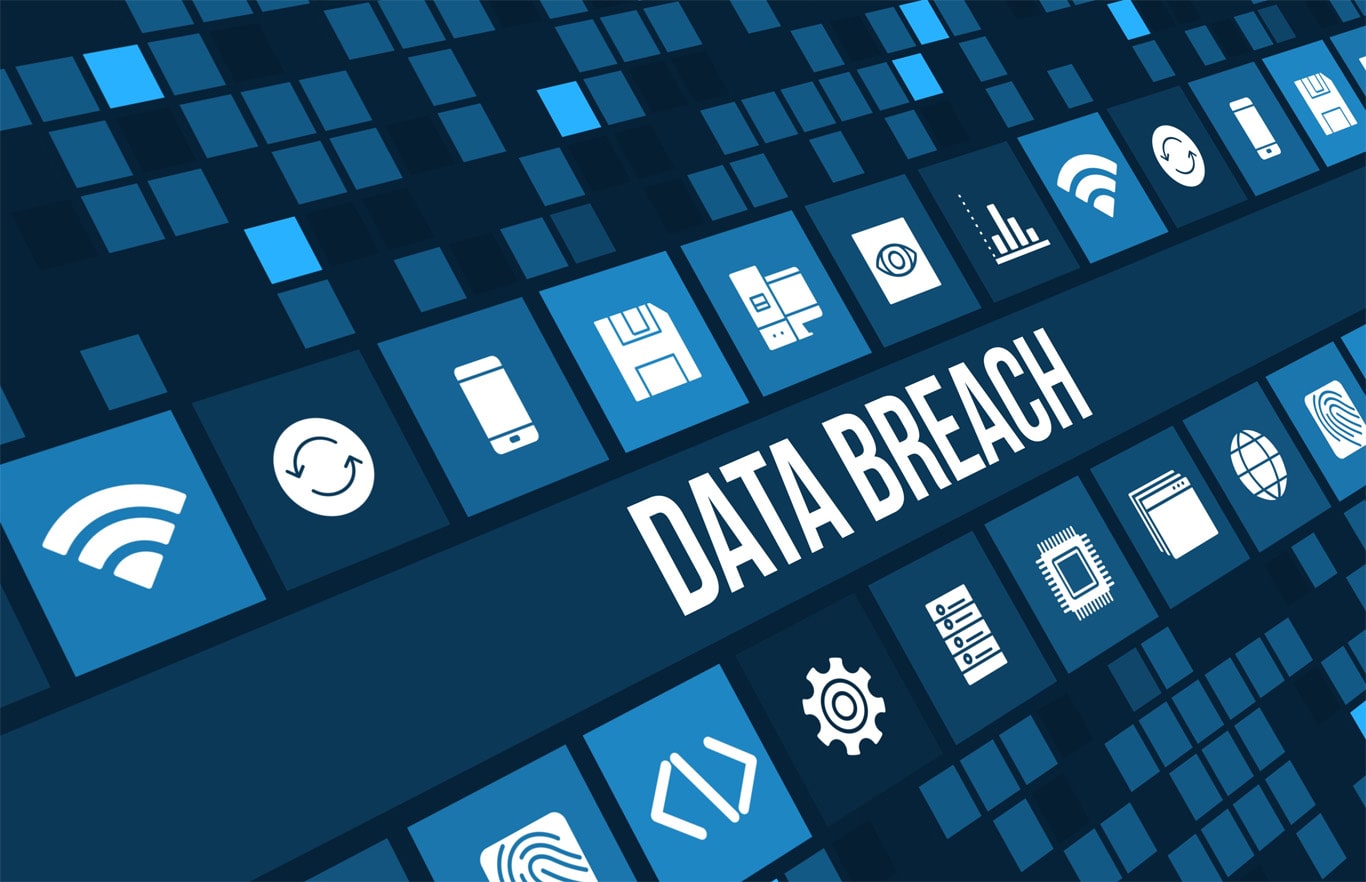 Let's face it, if your website is your business and it goes down, you are losing money. Poor security or reliability issues can cripple a business — don't disappoint your visitors with a site that won't load.
Most reputable web hosts guarantee a 99%+ uptime, some offering 99.9% uptime and a money-back guarantee. As technology improves, web hosts are able to ensure your website virtually never goes down.
Great web hosts will offer security features such as:
Access Restriction – Access to a server is heavily restricted to the server's root. Someone who gains unauthorized root access can control the server and all of its resources.
Secure Socket Layer (SSL) and Firewall Protection – SSL encryption keeps the sensitive data that's flowing through your website safe. An SSL certificate is critical in an eCommerce store, as well as a Google ranking factor. Web application firewalls help prevent SQL injections, cross-site scripting, and other vulnerabilities that could result in unauthorized root access.
Network Monitoring – A solid web hosting company will regularly monitor their network for any intrusions, unauthorized activity, and downtime. Their special tools are used to monitor and fix any server issues before it grows into a bigger problem.
Distributed Denial of Service (DDoS) Prevention – A DDoS attack is an attempt to bring your website down by overloading your server with traffic. This makes the site's performance come to screeching halt — sometimes completely crashing the server. It's hard to stop a DDoS attack, but a great web host will have the tools available to mitigate any attacks if they occur.
Backups – Regularly backing up your website keeps a known-working copy that you can always revert to if you have any issues. If you have a large website, you need to back up your website and databases often. Look for a web host that offers automated backups — this will eliminate any human memory errors.
Malware Protection – Just like your computer, web hosts have to scan their computers for malware and other malicious programs. A web host will regularly scan the files on client accounts. They will have the software needed to identify and remove any malware.
Types of Web Hosting
Bluehost has something for everyone. Different types of web hosting offer different benefits and disadvantages. Let's go over the different types of web hosting offered at Bluehost.
Shared Hosting

The majority of web hosting companies offer shared hosting. It's great for any entry-level project and is easy on the wallet. Your website is on a server with hundreds of other websites. Shared hosting is cheaper because you are renting a small piece of a server and sharing the resources.
This will be the easiest and cheapest way to get started online. Many shared web hosting providers offer features such as a website builder, WordPress hosting, and email services. This is great for any small business owner, blogger, or community website. The only trade-off is you have to share the server resources with other website owners.
Unfortunately, that means if there is a surge in traffic or any other resource-hogging processes going on, it will affect your website load times. Affordability is a priority with shared hosting.
WordPress Hosting
Looking to write a blog or create a WooCommerce store? WordPress hosting is shared hosting with some tweaks. WordPress is the most widely used CMS, powering sites that range from small personal blogs, small businesses, and global corporations.
According to a survey published by Netcraft estimates over 1.3 billion active websites, and 35% of the internet is being powered by WordPress. That means a staggering 455,000,00 active websites are powered by WordPress.
WordPress has been around since 2003. According to W3techs, WordPress owns 62.5% of the CMS market share.
Shared hosting platforms can be optimized specifically for WordPress — which means better performance. WordPress hosting is usually accompanied by access to WordPress professionals that can answer technical and specific questions. A shared web host that doesn't offer WordPress hosting may not be able to help you with your WordPress-specific technical questions.
Support and optimized performance for the WordPress platform are what you will get when you choose a WordPress hosting package.
Virtual Private Server (VPS) Hosting

In shared web hosting, you share the resources with multiple other users. In VPS hosting, you have your own virtual server with a specific allotment of resources. You are guaranteed these resources, but many packages will often require you to manage the server yourself.
This works by virtualizing a dedicated server into multiple virtual servers. This works by splitting the resources of the dedicated server amongst the virtual servers.
The benefit of VPS hosting is you are guaranteed the resources. The stability and performance of your website won't decrease due to another user, and your operating system is not shared — providing more security for your website files.
Dedicated Hosting

If you demand the highest level of resources and control, dedicated hosting is it. Dedicated servers are completely isolated from each other, so you have full access to configure the server exactly the way you want.
Build your apps and agencies using guaranteed resources that are stable and predictable. Dedicated hosting is best for those who have high traffic websites.
Most dedicated hosting providers will have a team to assist you. You will be required to maintain your own server and resources.
Reseller Hosting
Great for agencies and startups, reseller hosting makes it easy to get started. Reseller hosting is what it sounds — you can resell web hosting and services. You offer services and products to be resold directly to customers you market to.
History of Bluehost Web Hosting
There are hundreds of thousands of web host companies. Not many can say they power over two million websites all over the world.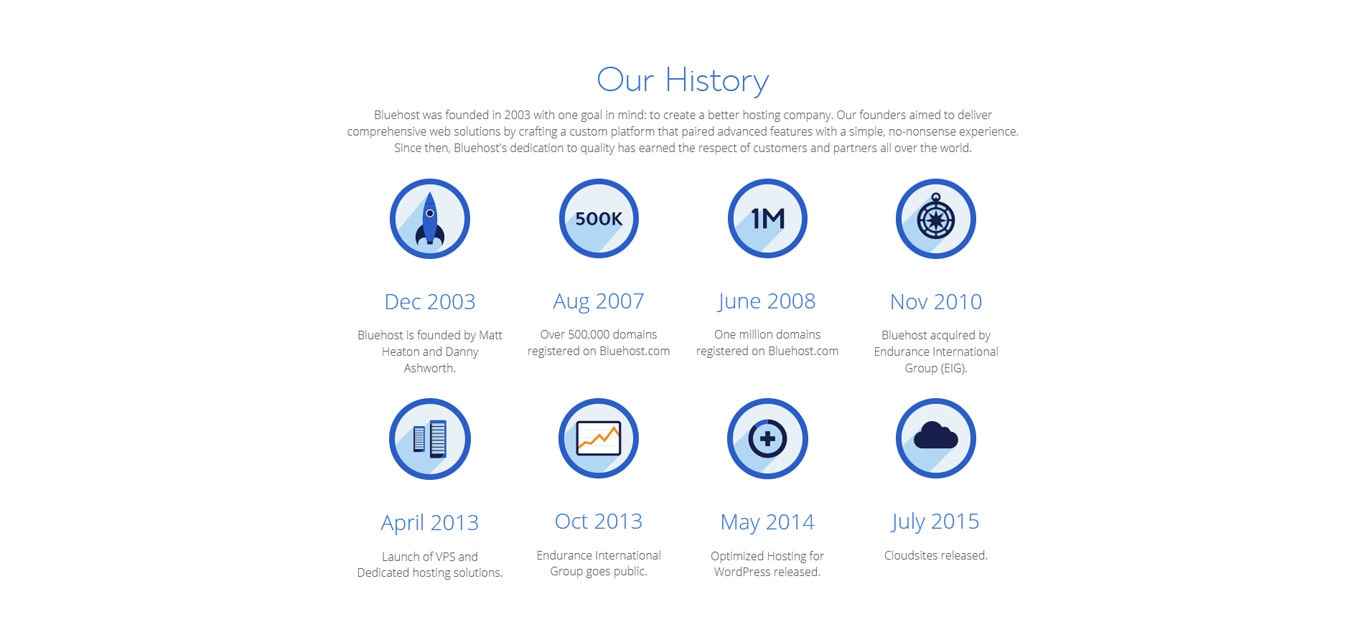 Bluehost was founded in 2003 by Danny Ashworth and Matt Heaton in Provo, Utah. Their mission is "to empower people to fully harness the web."
Bluehost partnered with WordPress over 10 years ago and helps make WordPress the best CMS out there.
Bluehost and the Open Source Community
WordPress is an open-source CMS, and Bluehost is built on open source technologies. This includes their servers, internal tools, and scripts.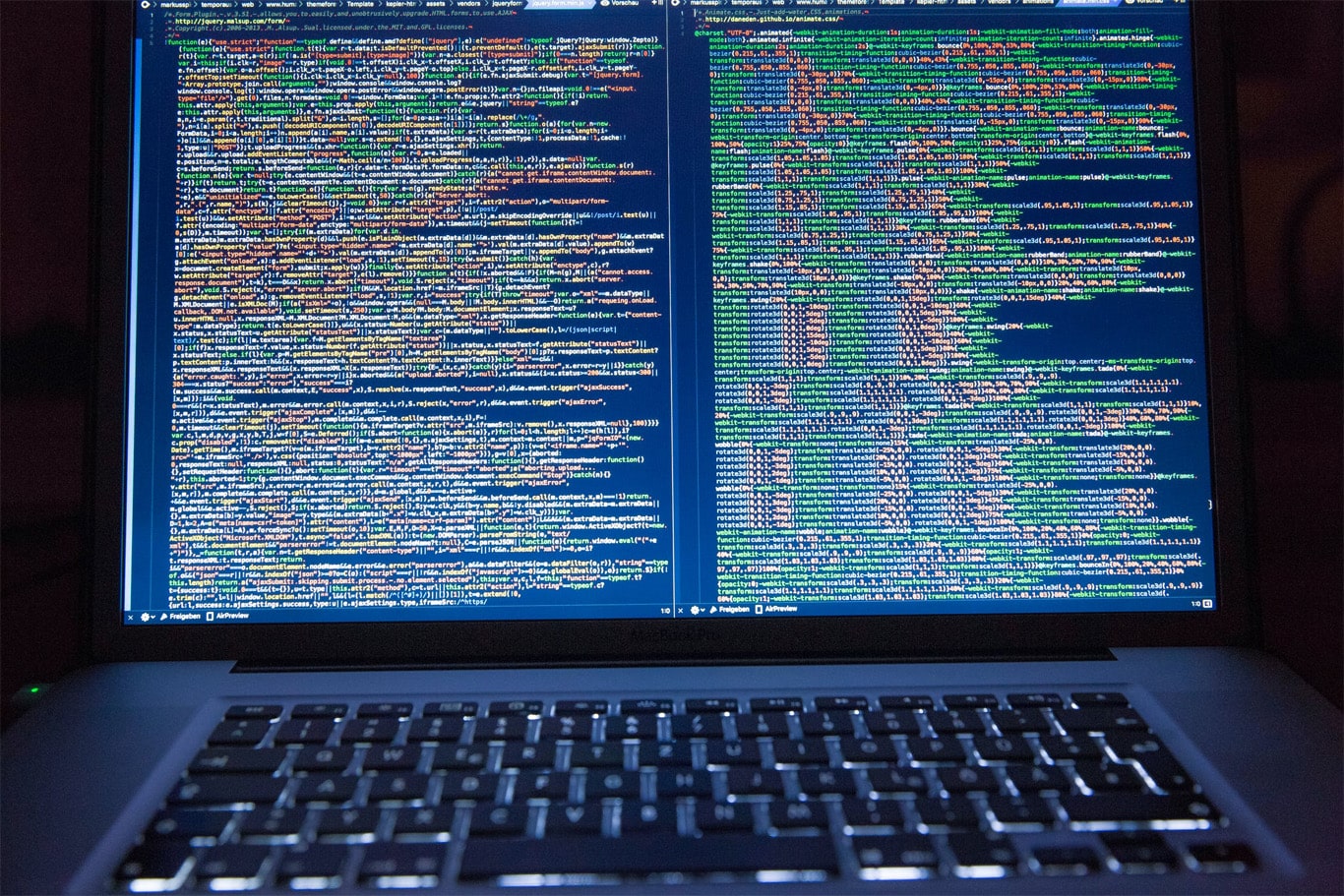 Bluehost gives back to the community by working hand-in-hand with developers to leverage resources and expertise to help their software thrive. There are over 80 open source platforms Bluehost optimizes.
Team Size
Bluehost has a massive team of over 750 people available 24/7 to help you succeed.
Services Offered
Bluehost offers a variety of services for everyone from a beginner to an agency.
Some key services offered include:
WordPress hosting
WordPress Pro
eCommerce
Shared web hosting
VPS web hosting
Dedicated web hosting
Domain name registration
Email services and support
Website migration
For most services offered by Bluehost, there are multiple packages you can buy. We will go over the features and pricing below.
Bluehost Features
Bluehost is full of features for each package. Let's go over the features for each type of web hosting they offer.
Shared WordPress Hosting
If you are planning on running a WordPress website, Bluehost's shared WordPress hosting offers a lot of features.
All WordPress shared hosting plans include:
Automatic WordPress installation
A free domain name for one year
Automatic WordPress updates
Free SSL certificate
WordPress staging
Unlimited bandwidth
100+ free WordPress themes
Professional WordPress support available 24/7
Their basic shared WordPress hosting allows for 1 website and 50GB SSD storage. The Plus and Choice Plus both allow unlimited websites, unlimited SSD storage, unlimited parked domains, and subdomains.
Managed WordPress Hosting
If you are looking for even more help running your WordPress website, their professional managed WordPress packages may be the right choice for you.
Bluehost offers the following features for their managed WordPress hosting:
Unlimited websites
Unlimited domains and subdomains
Unlimited storage
Website staging
Unlimited bandwidth
Hundreds of WordPress themes
Shared Web Hosting
Bluehost's shared web hosting allows you to get started quickly with minimal investment.
All shared hosting plans feature:
1 website for basic, unlimited websites for the other packages
50 GB SSD storage for basic, unlimited SSD storage for the other packages
Unlimited bandwidth
Free SSL certificate
Parked domains and subdomains
Spam experts on all packages except basic
Domain privacy and protection for the two most expensive shared hosting packages, along with site backup by CodeGuard basic
VPS Web Hosting
If you need more power and performance from your web host, Bluehost offers great features for their VPS web hosting.
Features include:
2 CPU cores or 4 CPU cores for their Ultimate package
30 GB, 60 GB, or 120 GB SSD storage depending on package
2 GB, 4 GB, or 8 GB ram depending on package
1 TB, 2 TB, 3 TB bandwidth depending on package
1 or 2 IP addresses depending on package
Free domain the first year
24/7 professional support
Multi-server management
Access control
File management
Dedicated Web Hosting
The most expensive level of hosting at Bluehost is dedicated hosting. Bluehost offers three dedicated web hosting packages, each offering more and more performance.
Dedicated web hosting features include:
4 core CPU at 2.3 GHz, 2.4 GHz, 3.3 GHz depending on package
500GB or 1TB mirrored storage depending on package
4 GB, 8 GB, or 16 GB of ram depending on package
5 TB, 10 TB, 15TB bandwidth depending on package
3, 4, or 5 IP addresses depending on package
Free domain name your first year
Free SSL certificate
Complete control over your server
Improved cPanel
Multi-server management
24/7 professional support
Bluehost pricing is pretty straightforward for each type of service. Below we will go over Bluehost's pricing for each type of service they offer.
Shared WordPress Hosting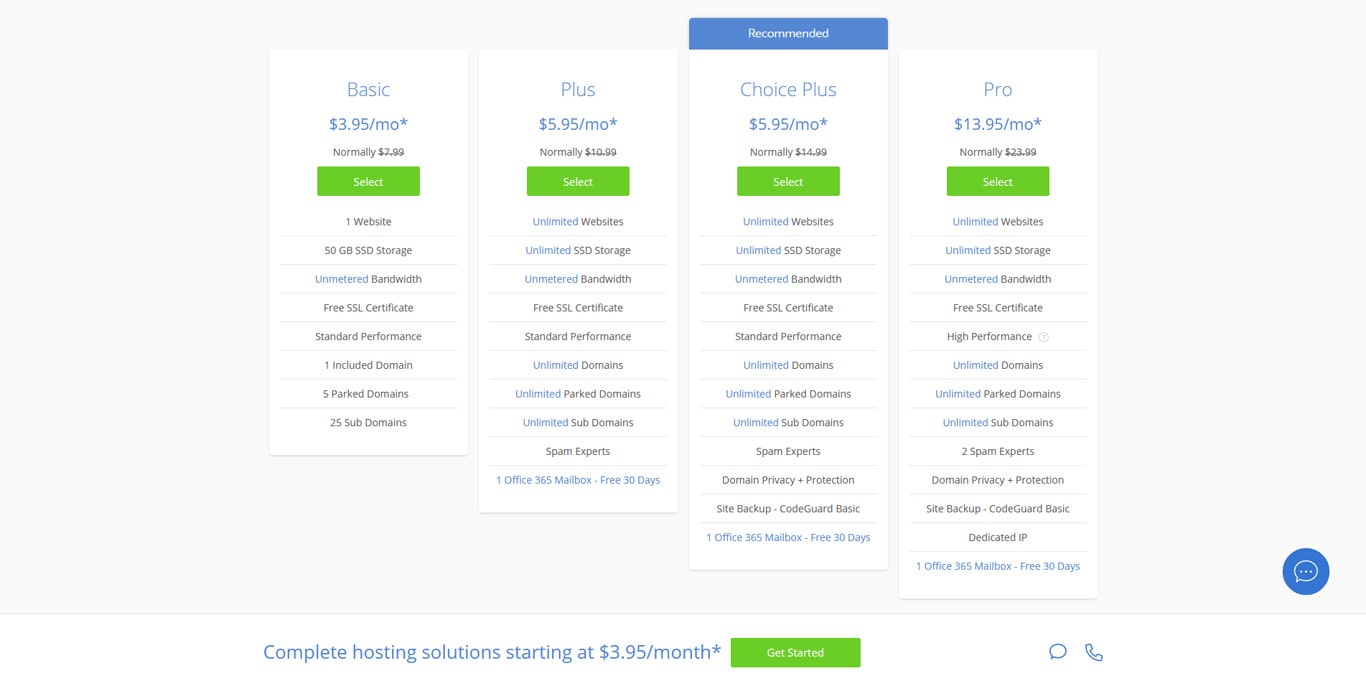 Bluehost offers three shared WordPress hosting packages. The basic package allows you to get started with minimal investment, you receive a free domain for the first year, a free SSL certificate, and plenty of storage.
Their basic plan starts at $3.95 per month and offers 1 website, plenty of storage and a laundry list of features. Upgrading to the Plus package for $5.95 per month unlocks more features — including unlimited websites, more storage, unlimited domains, parked domains, and sub-domains.
The Choice Plus is $5.95 per month, offers more features, and the Pro package costs $13.95 per month with the most features available — including a dedicated IP address.
Managed WordPress Hosting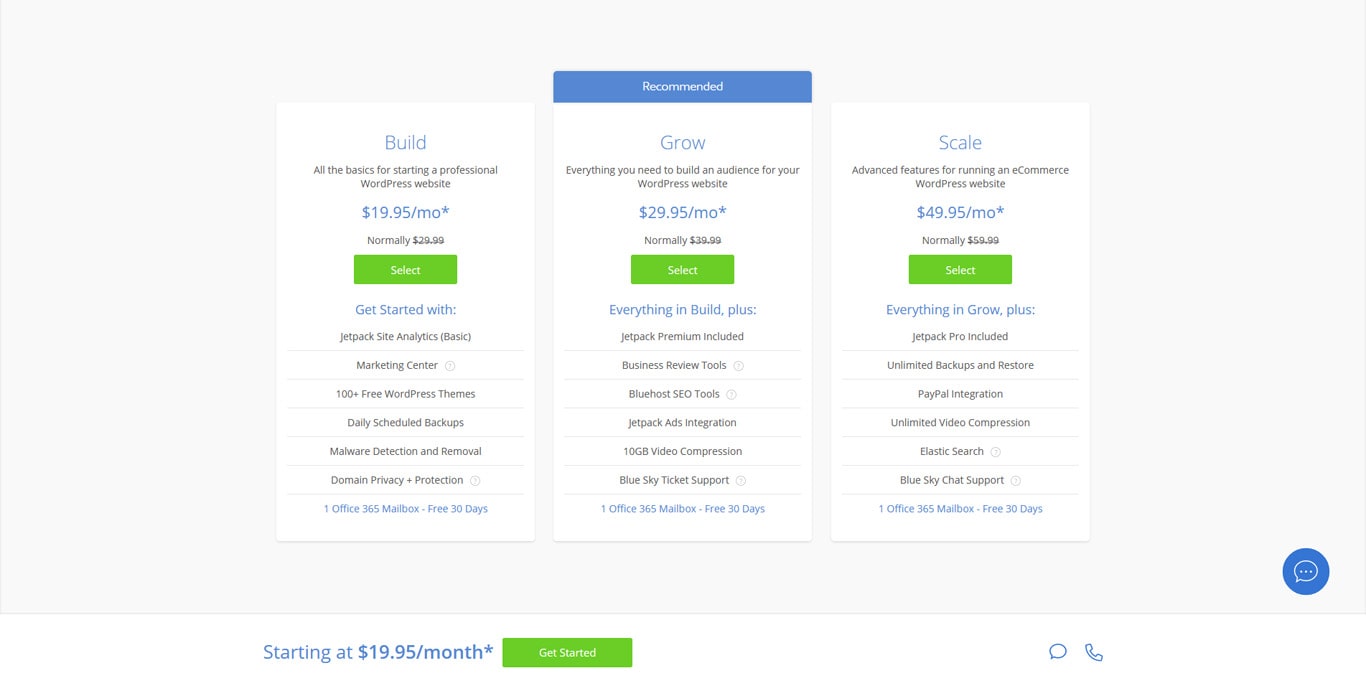 Bluehost's managed WordPress hosting allows you to squeeze more performance out of your web host package. All managed WordPress hosting packages offer unlimited websites, domains and subdomains, storage, and bandwidth. Enjoy staging your website to test changes before you push it live.
Managed WordPress packages cost a bit more, but the features for your WordPress website are there. Starting at $19.95 per month for the Build package, you get plenty of features, including daily scheduled backups, 100+ free WordPress themes, and a staging environment.
Upgrading to the Grow package includes JetPack Premium, business review tools, and other features offered by Bluehost. The Scale package is great for agencies that require the most features with their managed WordPress host.
Shared Web Hosting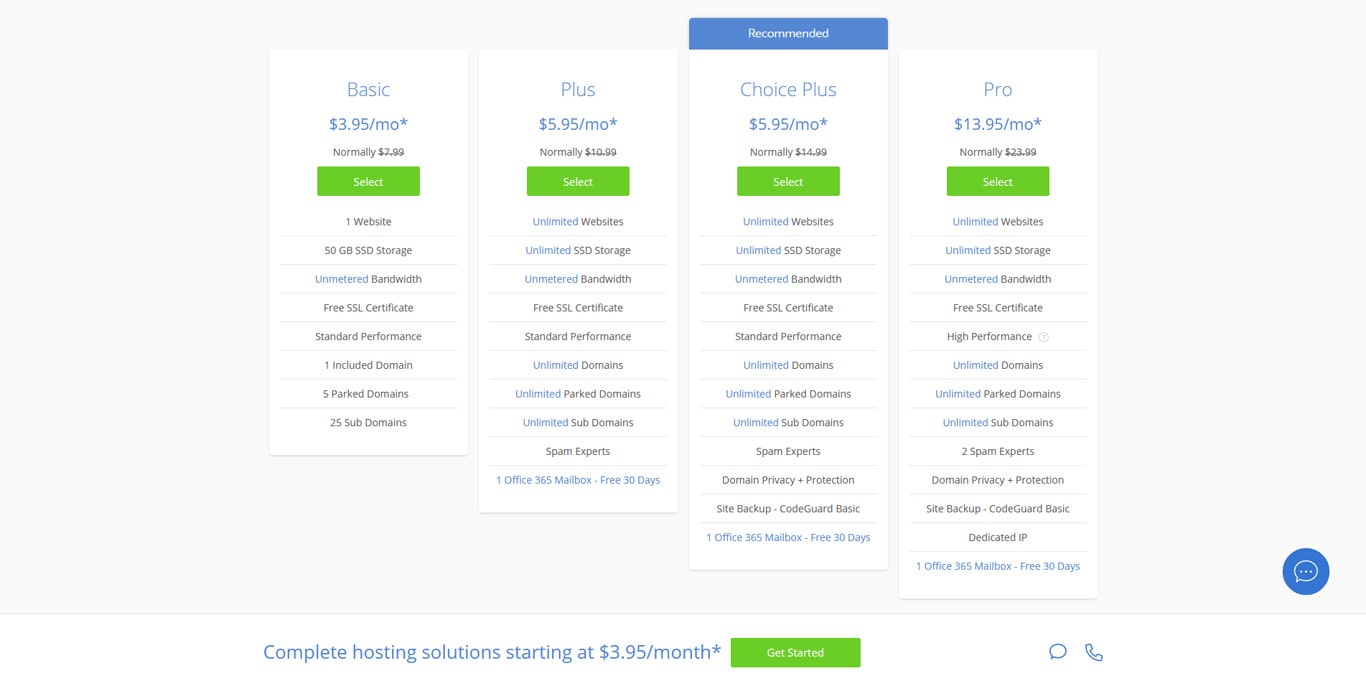 If you're looking for a cheap way to get your website or service online, Bluehost has a few shared web hosting packages for you. Don't be afraid to purchase the wrong package — you can upgrade your package as you grow.
The Basic package offers one website, plenty of storage, a free SSL certificate and enough features to get your website up and running for only $3.95 per month. Upgrading to Plus for $5.95 per month, you receive the ability to support multiple websites, more storage, and more features. The Choice Plus will cost $5.95 per month and the Pro package will cost $13.95 per month, all with more and more features.
Jump-start your marketing campaign and receive a free $100 for Microsoft and $100 for Google ads when you spend your first $25 on a new Microsoft and Google Ads account.
VPS Web Hosting

Get more control over your performance with VPS hosting from Bluehost. If you have any issues, Bluehost has 24/7 support you can contact. With a 30-day money-back guarantee, it's hard to go wrong.
For $19.99 per month, you can start with the Standard Package. You'll receive plenty of resources and have a rock-solid base for your business. The Enhanced version will cost $29.99 per month and the Ultimate will cost $59.99 per month — both with increasing amounts of resources.
Dedicated Web Hosting

If you need the most power, performance, and control out of your services, Bluehost's dedicated web hosting may be right for you. You'll receive plenty of storage, plenty of bandwidth, and plenty of power for your business.
The Standard package will cost $79.99 per month, the Enhanced package will cost $99.99 per month, and the Premium dedicated web package will cost $119.99 per month. You will have unmatched performance, flexibility, and reliability.
Bluehost Ease of Use
When you buy a web hosting package, you never know what to expect on the back end. Bluehost makes it easy to use your web hosting with an enhanced cPanel interface — you simply click on the icons and get started.
Creating a website or using your storage is easy, you can create email addresses in one central location, and you can even customize your cPanel to fit your needs.
Bluehost makes it easy for the beginner to get started — but gives experts the tools they need to thrive and build their empire.
Bluehost Customer Support Review
Bluehost is one of the three recommended hosts by WordPress.org. There are hundreds of web hosts you could use to run a WordPress website, but being one of three officially recognized partners should be encouraging.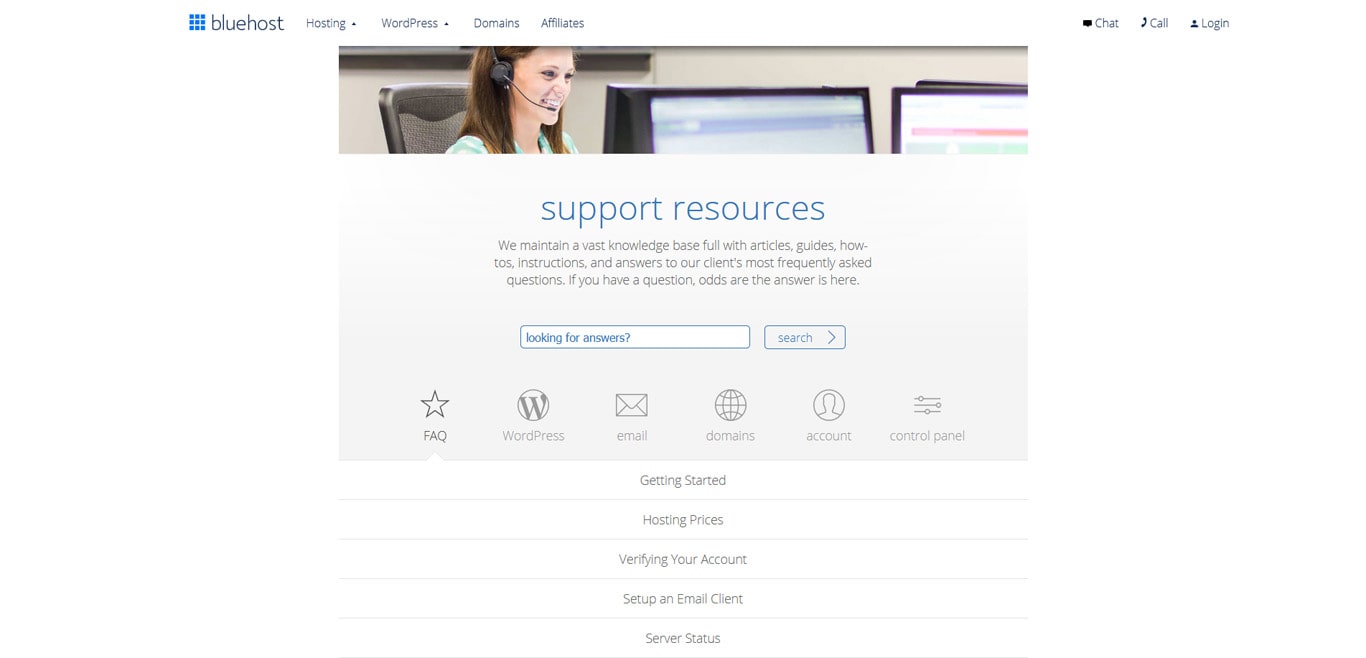 Offering everything from a knowledge base, live chat, email ticket support, and phone support, Bluehost has you covered. I personally do not like talking on the phone, so having email tickets and live chat is great. The knowledge base is full of information, video tutorials, and supporting documentation.
Bluehost's support is available 24/7, so you don't have to wait until tomorrow to get a reply. They also have a great YouTube channel you could check out.
There are, however, some customers that seem to have negative experiences with customer support. Some clients say even after numerous calls they did not receive the support needed.
Bluehost Performance and Uptime
With technology improving every day, a "good" web host's uptime is around 99.94%. This translates to 26 minutes of downtime each month — or just over five hours over the course of a year.
Bluehost has surpassed this level of uptime with an average of 99.99% uptime. Despite any negative reviews on the company, they offer a 30-day money-back refund policy. If something goes wrong after the first 30 days, you will receive a prorated refund of your plan.
This allows you to leave without any hidden penalties or hidden fees.
Bluehost web hosting has mixed reviews on performance. Some rave how fast their website loads, while others complain about "overcrowded" servers for their shared hosting.
Below we will run a performance test of an Astra starter website on Bluehost.
Performance Test of an Astra Starter Site on Bluehost
Purchasing a brand new web hosting package from Bluehost, we'll go through the steps it takes to create your first WordPress website and we will run a performance test on our WordPress install with an Astra starter site.
We'll start by purchasing the Basic package that starts at $2.95 per month.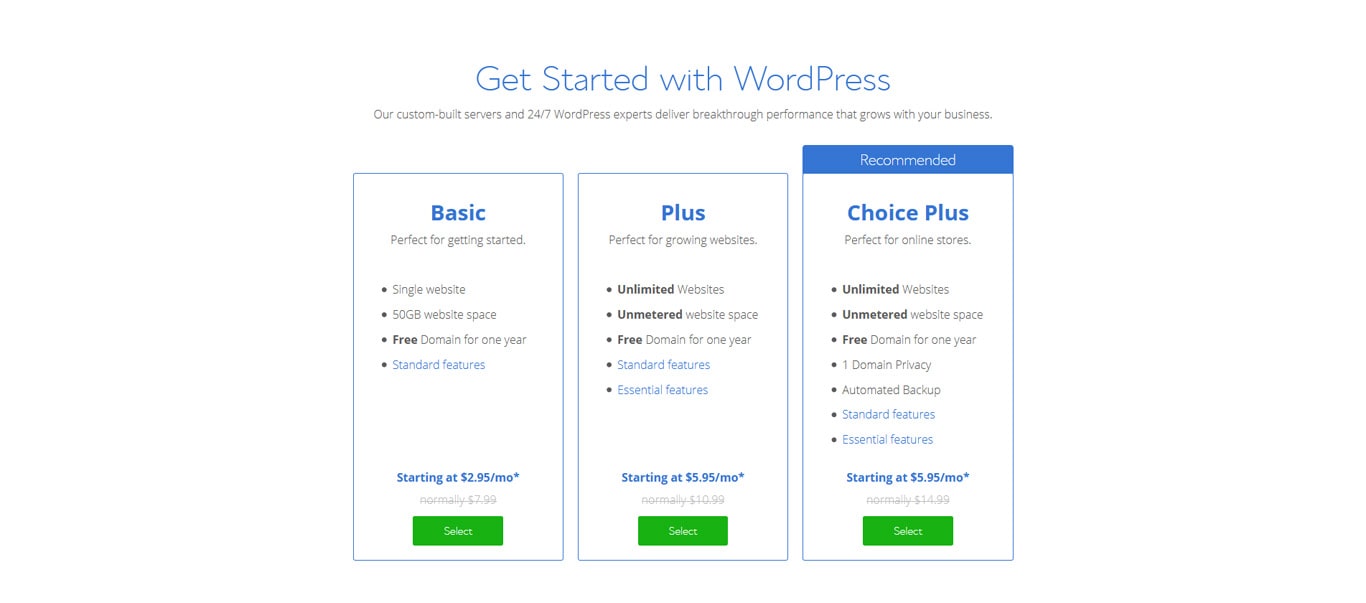 After you input your personal information and payment information. You'll be greeted with a screen to create your account.

Step 1 of 3: Once you create an account, you will come to a page to create your website. You can skip this step if you are not ready to create a website.
Select your answers from the drop-down boxes and click continue.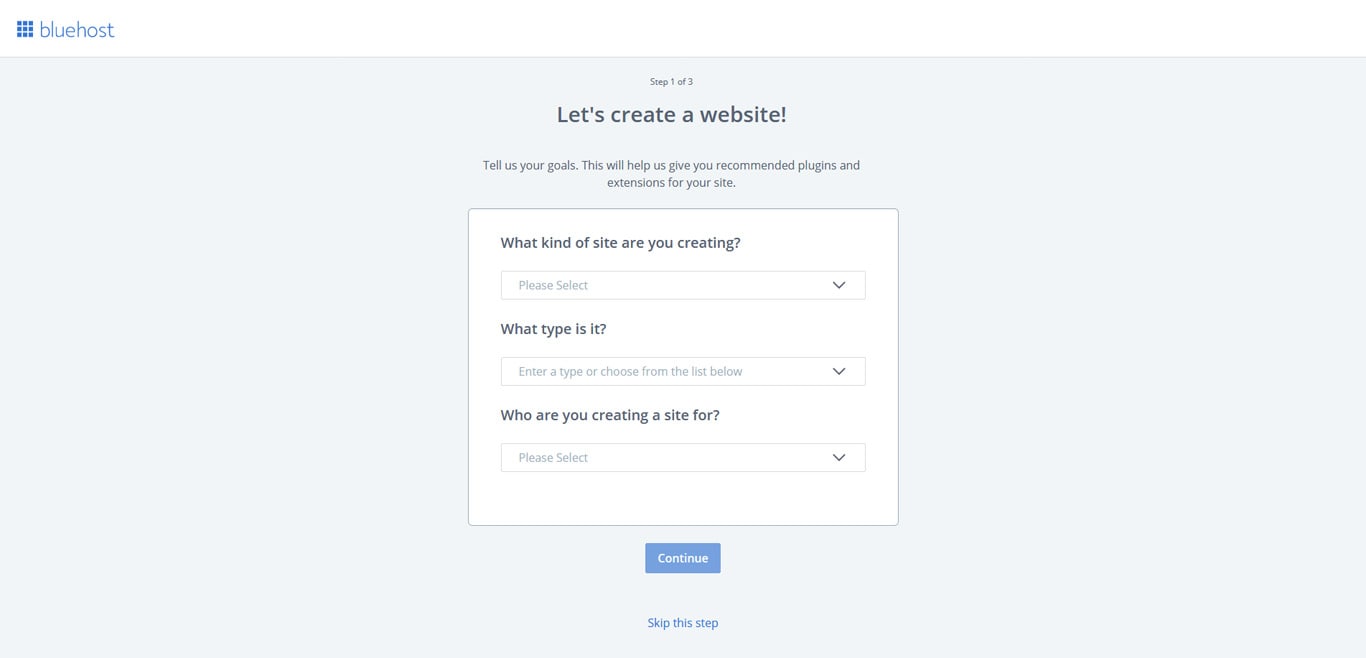 Step 2 of 3: This is where you'll input what your website name will be and your tagline. Bluehost asks you if you want the ability to sell things on your website. If you select that you do want the ability to sell, Bluehost will install WooCommerce and activate it.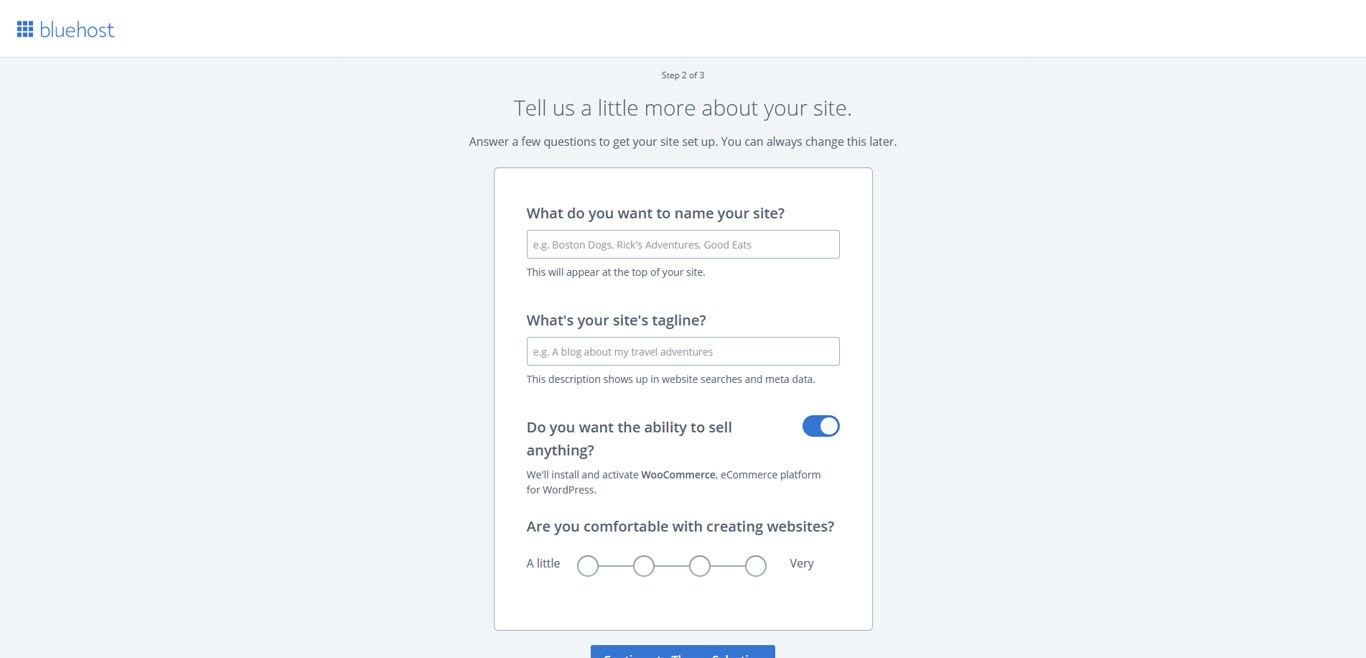 Step 3 of 3: Choose a theme for your website. You have the option of using free themes and premium themes — all broken down into several categories. For our test, we will use the free theme Astra and build a starter site.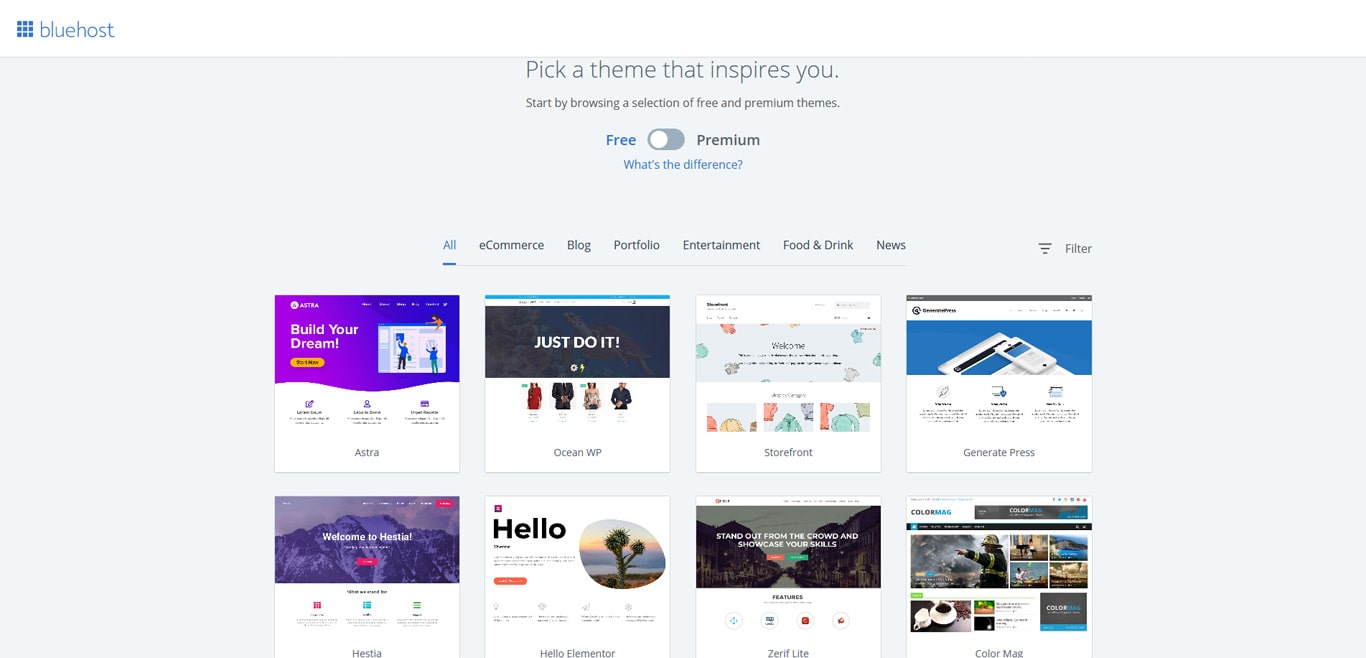 Once you select which theme you would like to use, your website will be installed, configured, and connected to the Cloudflare CDN.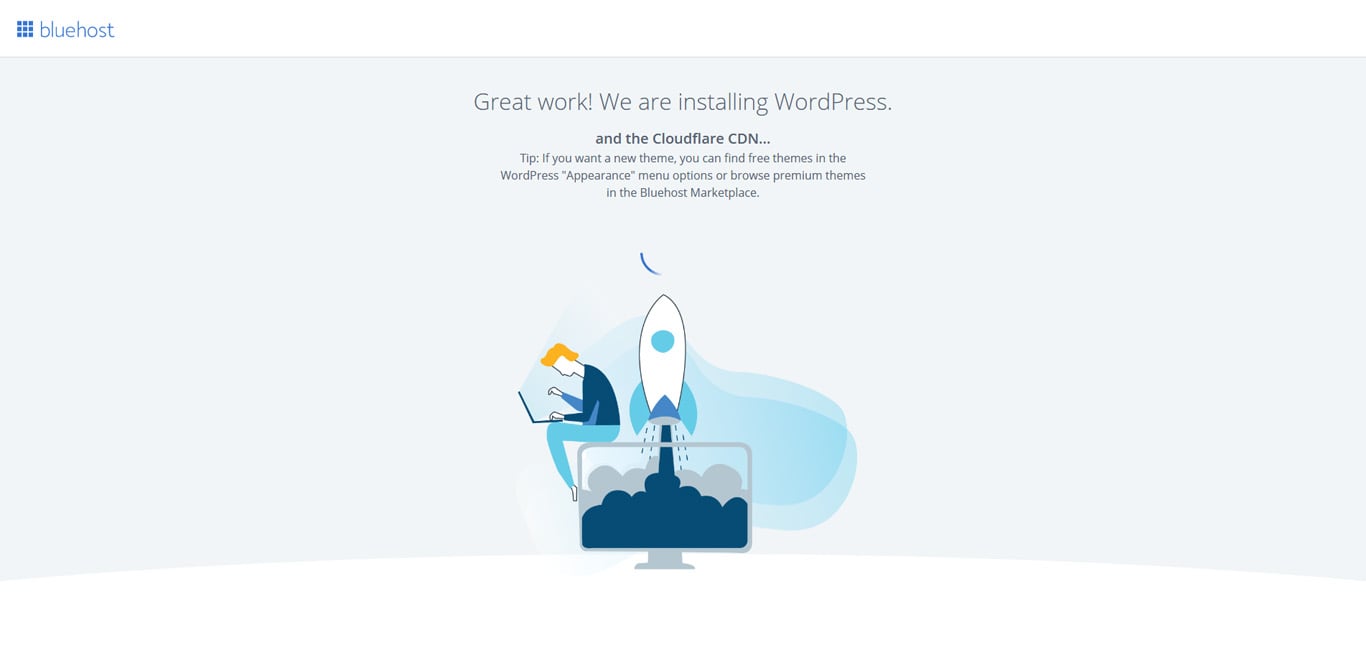 As your website is finished being set up — which doesn't take long — you'll be greeted with a screen to launch your website. From here, it is recommended to follow the checklist for getting your website ready to launch.
If you're a WordPress pro already, you can click the WordPress button and get sent to the WordPress admin for your website.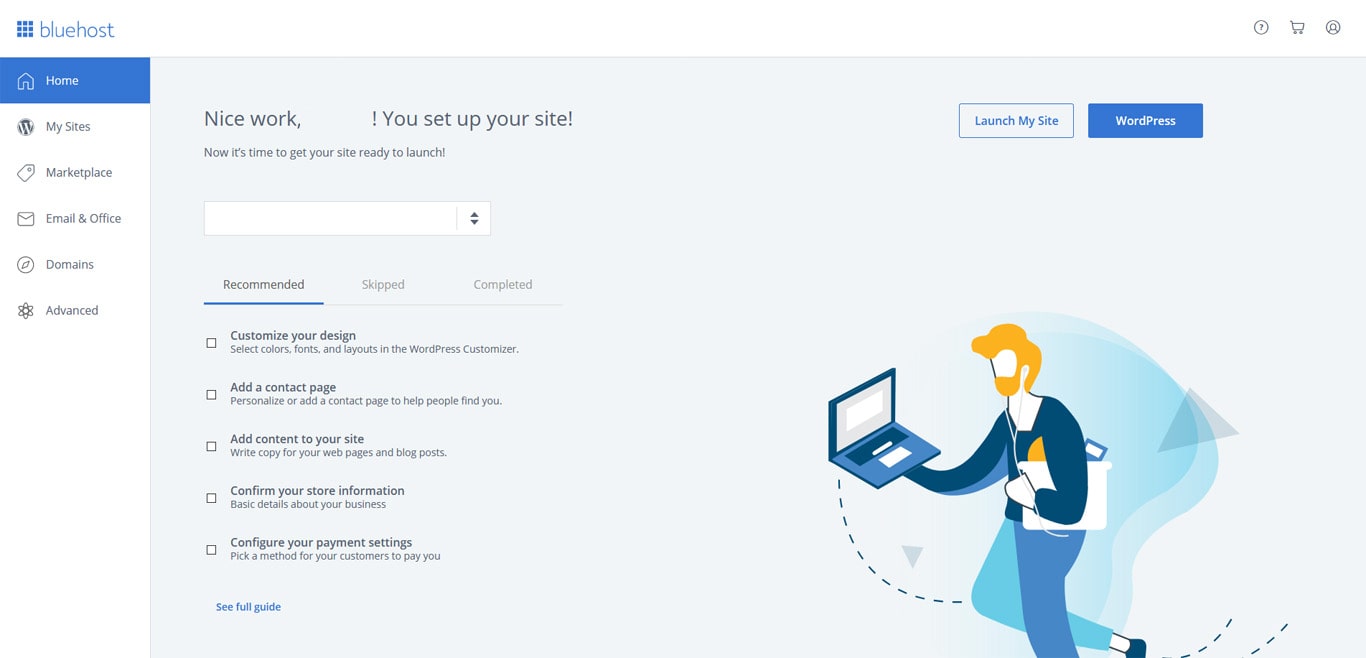 Once you finish your initial settings or you opt to go directly to your admin panel, you'll be greeted with an easy to use Bluehost panel.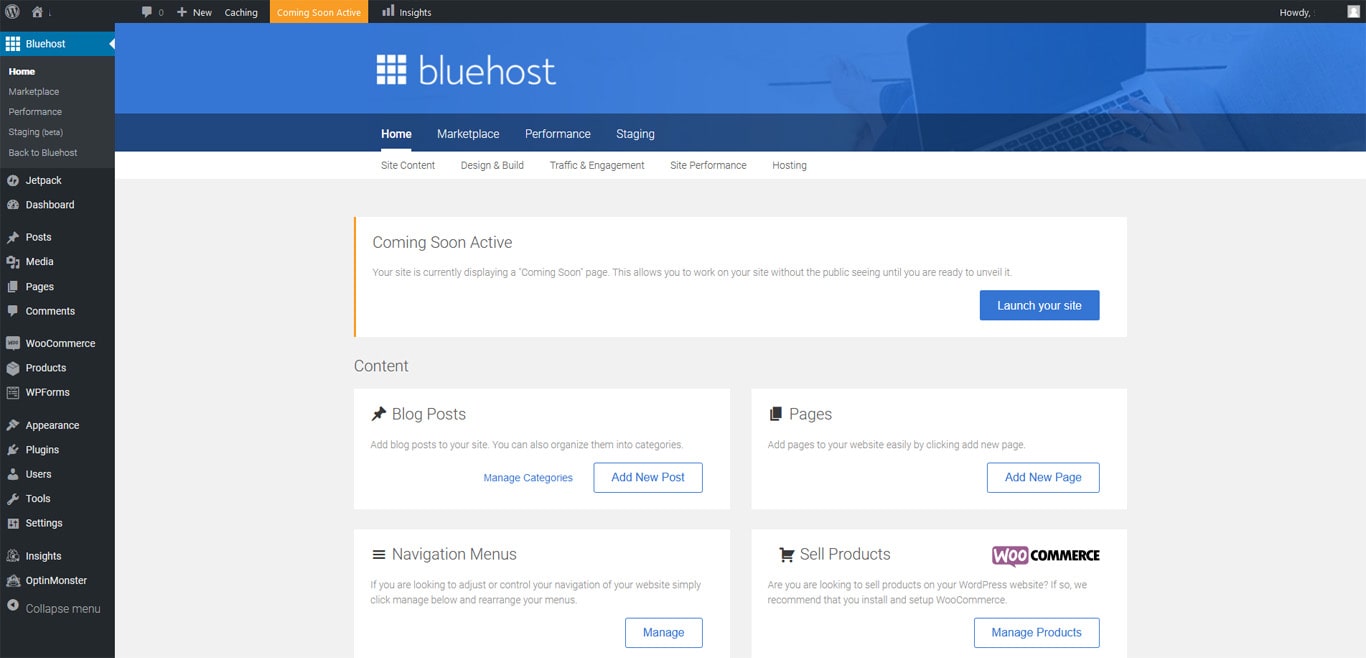 With a few clicks and inputting some information, you have a fully-functional website ready to have content added.
For our performance test, we are using the Astra WordPress theme and using one of their professional starter sites.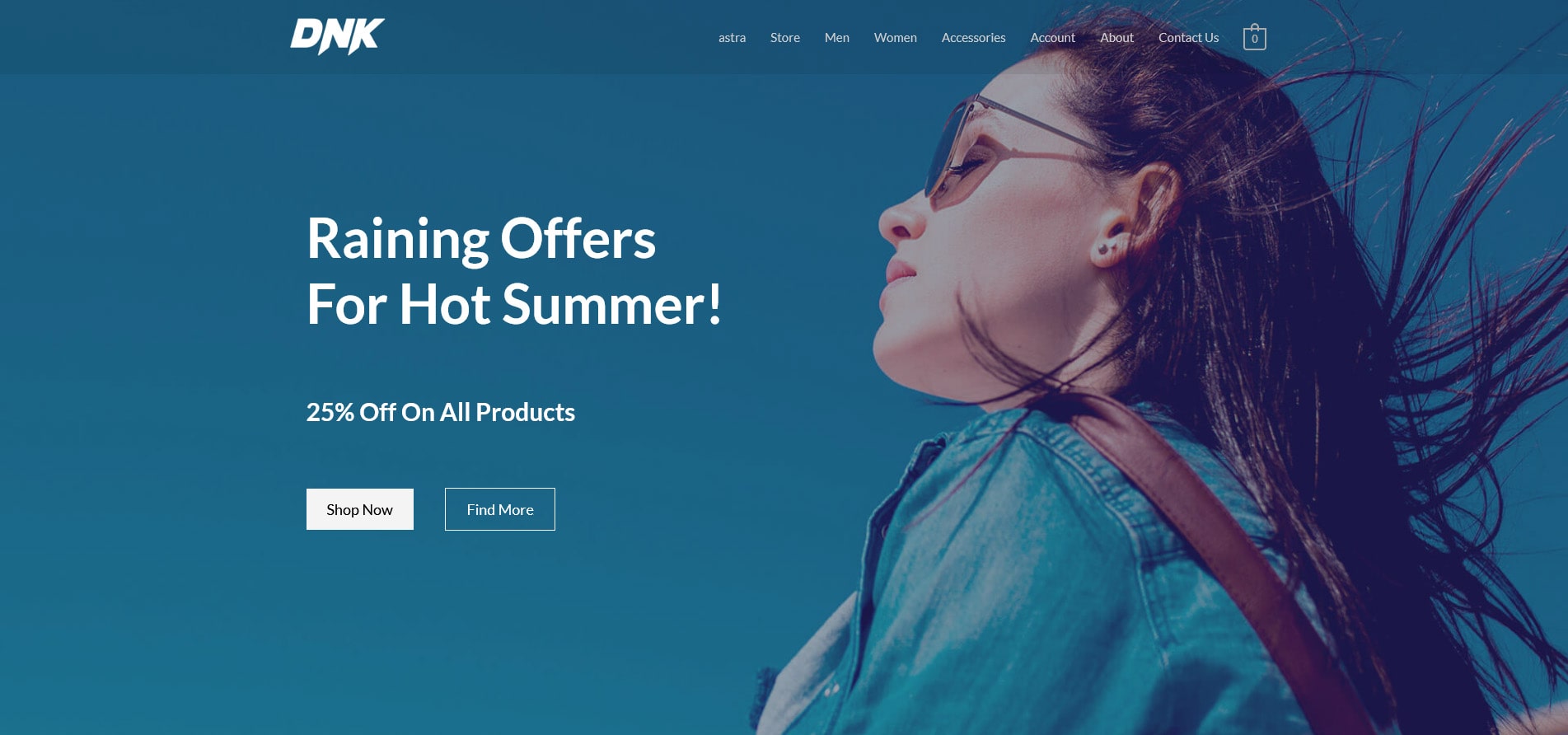 Below is a speed test from GT Metrix of an Astra's website template on Bluehost WordPress web hosting.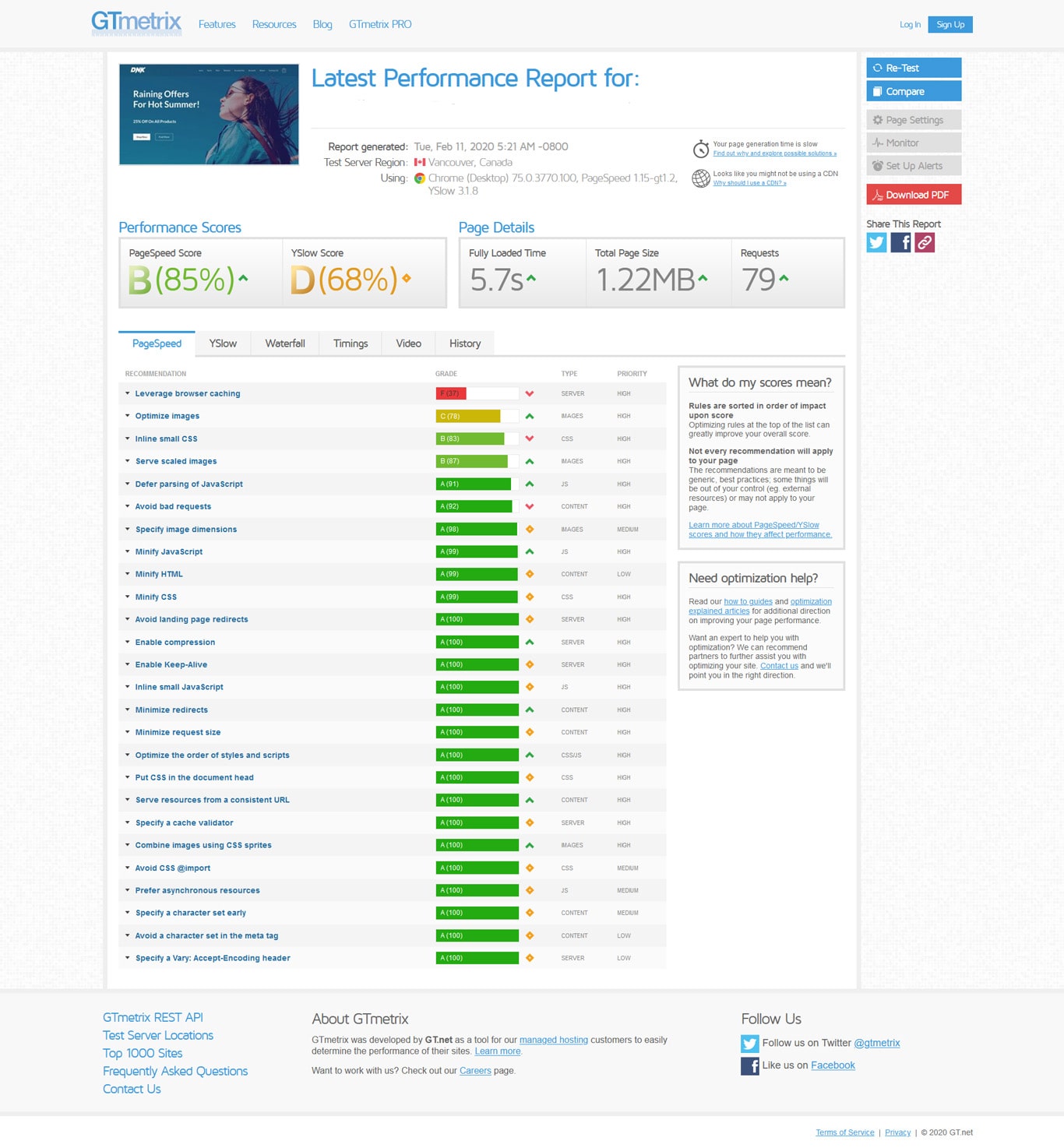 Just for reference, here is a performance test on another shared hosting platform. The speed is less than desired.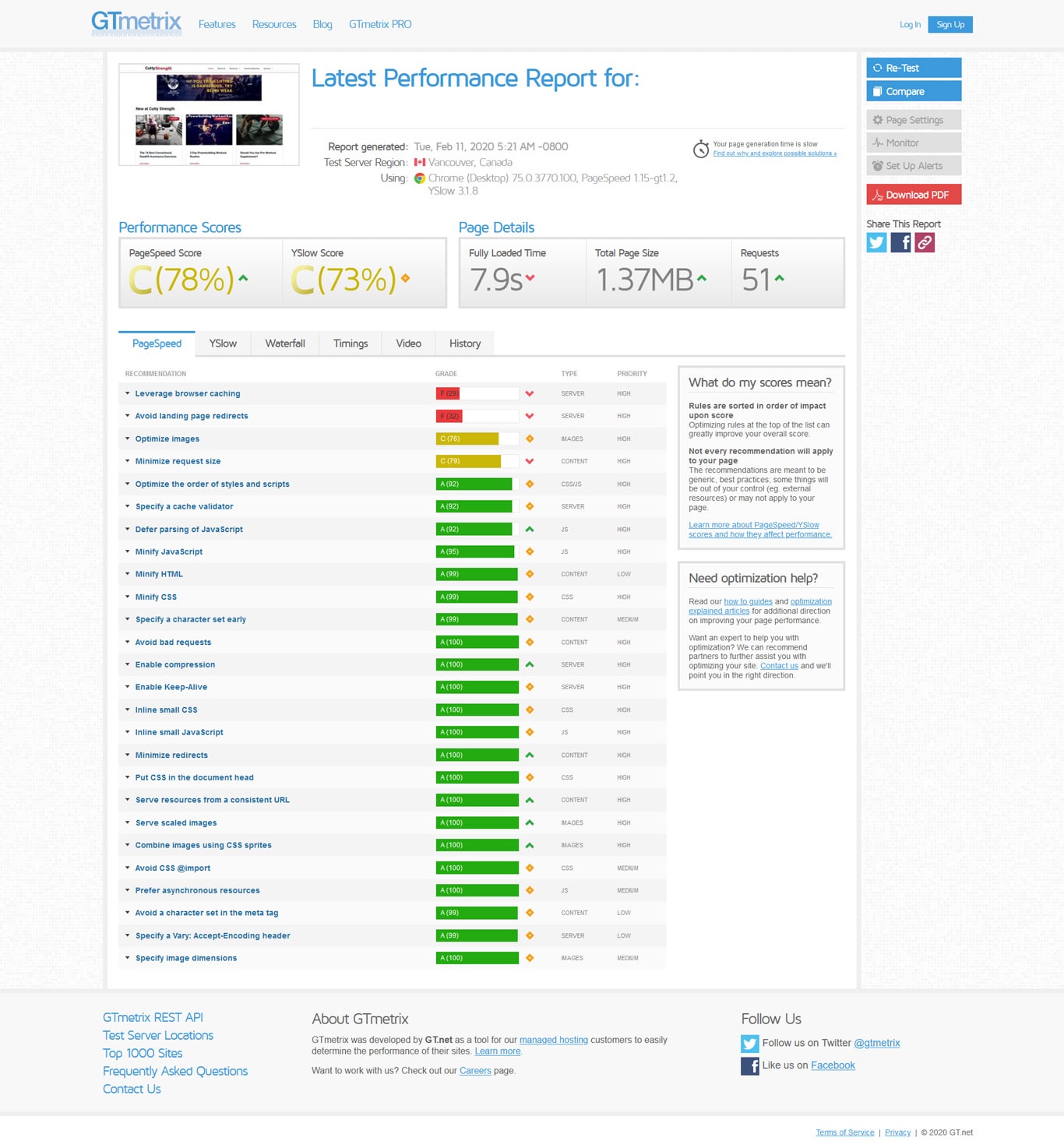 As you see, the speeds for Bluehost are great, and with a little tweaking, you can get more performance. This test was run after a few clicks to install an Astra starter site. The other website has tweaks and other plugins that are supposed to help with performance… but doesn't seem to be as fast as Bluehost.
Main Advantages of Bluehost?
There are a lot of great things about Bluehost. Things like uptime, customer support, and low barrier of entry all top the list.
The barrier to entry is extremely low — cheaper than a cup of coffee — to get started. This is great for beginners who want to get started quickly without spending their life savings.
Bluehost keeps their servers running with an outstanding 99.99% uptime. If your website is down, you are losing money. Consistent uptime and performance are a must.
Most plans include "unlimited" disk storage, domain hosting, email addresses, and bandwidth. More on this in the negatives section.
Enjoy a free domain name for your first year signing up.
Bluehost's enhanced cPanel allows for easy usage and fast access to all of your features. Have a website up and running with just a few clicks.
Bluehost offers great security options, even though it is one of the cheaper options. They do not cut corners with security, including a domain privacy feature to help keep your personal information hidden. SiteLock helps prevent malware and CodeGuard offers daily backups in case your website gets hacked.
If you are an app developer, Bluehost offers numerous databases and support for MySQL, PostgreSQL, CGI-BIN, PHP, Python, Perl, Ruby on Rails, and more.
Plenty of free website scripts including blog support, social networking scripts, mailing list support, message boards, Joomla, Drupal, and Tikiwiki.
Get your eCommerce store up and enjoy the security of a free SSL certificate.
Integrate your Bluehost website with Cloudflare CDN for added performance.
Managed WordPress hosting from Bluehost is considered to be top-notch and their support team can help you with any questions you may have.
All hosting packages — except domain name purchases only — come with a 30-day money-back guarantee.

Any Negatives With Using Bluehost?
This is an unbiased review of Bluehost. So far, you've heard all of the wonderful things about them. Let's go over some of the negatives of using Bluehost.
There are a lot of add-ons that allow you to pick and choose what you upgrade, but sometimes you need to install a lot of them to get the functionality you're looking for.
The customer service team has mixed reviews, although the majority of reviews are positive.
Bluehost likes to up-sell its services — this can be an annoyance to someone on a budget.
As with many web hosts, renewal rates generally increase after the introductory pricing. In order to get the best deal, you could prepay for one, two or even three years upfront.
Bluehost does not offer free website migrations.
Bluehost Alternatives
If Bluehost doesn't sound like a good fit, here are three other web hosts that offer reliable performance affordable hosting packages.
Constantly ranking high as one of the most competitive Bluehost alternatives for most users, Siteground's WordPress plans are similar, and do not promise unlimited storage or traffic.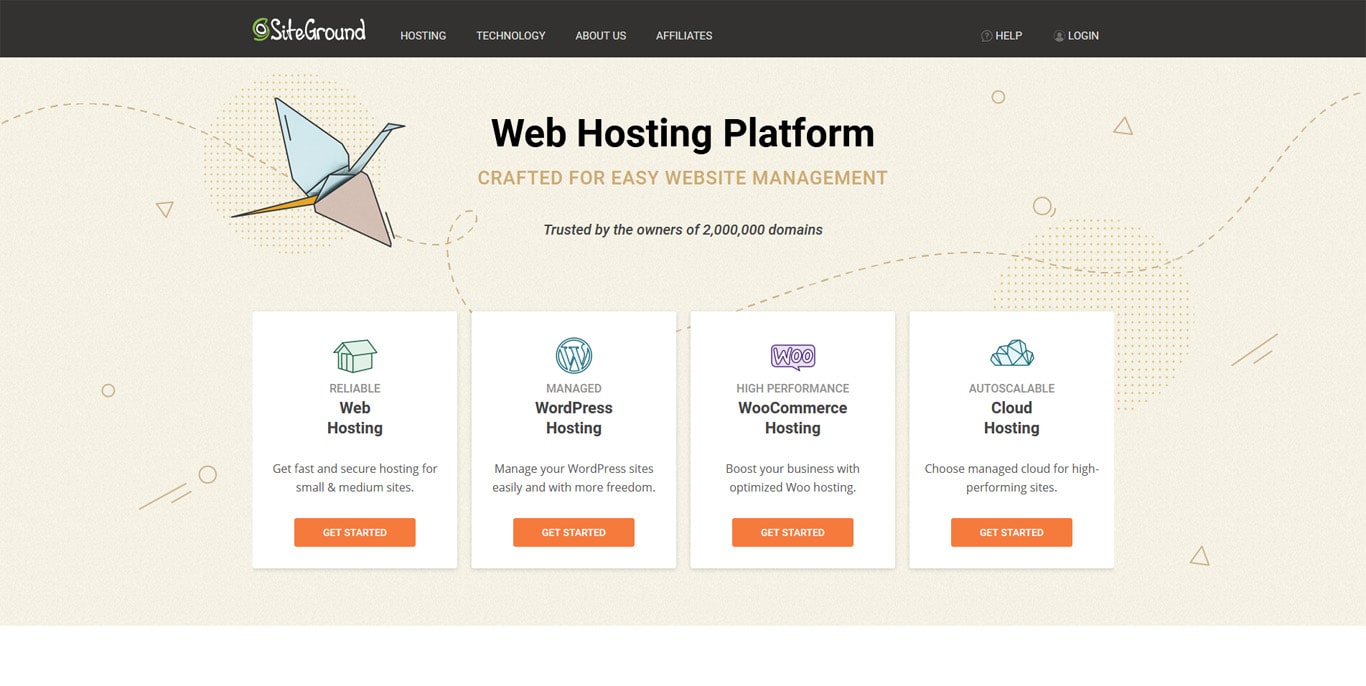 Features include:
Advanced caching techniques for improved performance
Automated backups and WordPress updates
Free Cloudflare CDN setup
Solid security that monitors for WordPress vulnerabilities
Some packages allow you to create staging websites with a single click
Free SSL certificate
Siteground offers a stable, secure service that can handle the needs of your website. Excellent customer service, fast loading speeds, and plenty of features make this web host a great alternative.
Both Bluehost and Siteground offer multiple types of web hosting. WP Engine, on the other hand, only offers WordPress hosting. They are dedicated to providing the best performance and service for WordPress users. Their support team is well-versed with WordPress and can help you with technical questions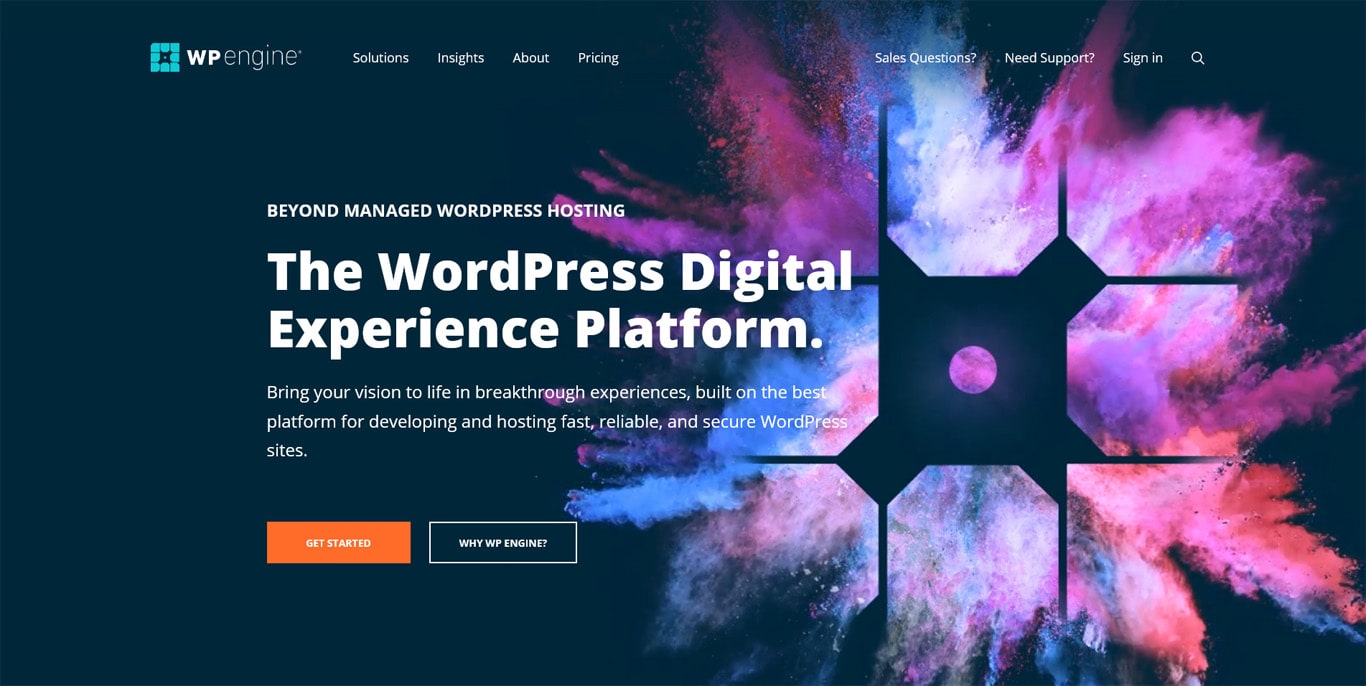 Features include:
WordPress professionals available 24/7
Multiple firewalls, regular malware scans, and tight security measures
EverCache technology improves the performance of your website
Website performance data available to all customers
Daily automated backups of your WordPress sites
If you are a freelancer or run an agency, Flywheel may be a great Bluehost alternative. Great for individual websites, Flywheel certainly gears their features towards web developers and agencies. Collaboration tools allow designers and developers to work together and you can even transfer hosting bills directly to your clients.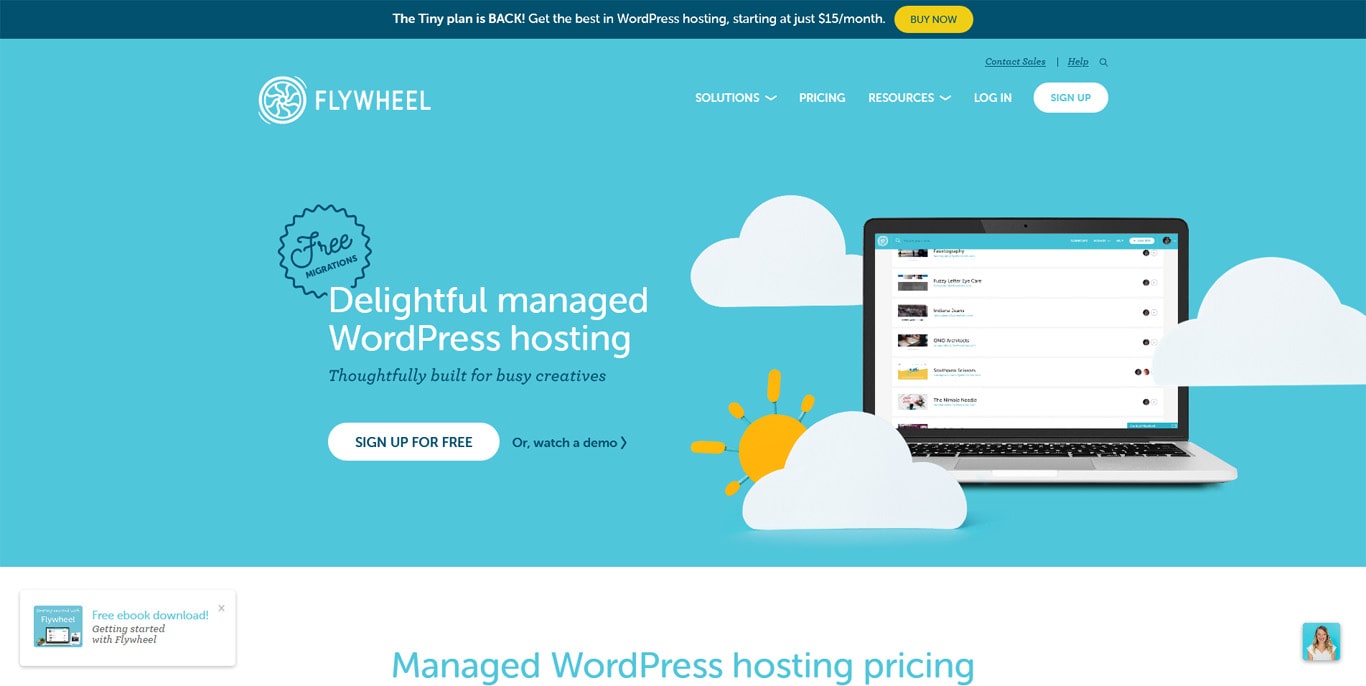 Features include:
Great tools to collaboration for freelancers and agencies
Create staging websites and save custom WordPress setups for future installs
Transfer your web host bill directly to your clients
Daily automated backups
A superb support team comprised of WordPress experts
These tools will come with a premium price, with individual packages right around the average for a managed WordPress web host.
Conclusion
At the end of the day, you want to find a reliable web host that offers affordable packages for your project. Whether that's building a local community blog, the next big app, or a dropshipping store with WooCommerce, Bluehost can deliver.
Entry-level web hosting plans offer a cheap and easy way to start your project. For $3.95, you can host a WordPress blog with plenty of storage, relatively unlimited bandwidth, and a grab bag of other features. If things don't work out or you are unhappy with your service, you can get a full refund within 30 days of your purchase.
Starting out is cheap and scaling is easy. Simply upgrade your package in your control panel to accommodate your needs.
While there are various negative reviews about Bluehost, the majority of Bluehost reviews are great, and I've never had any issues with them. There's a reason this company has been going strong for 17 years.